Anti-inflammatory diet: here's how to regulate the body's processes
Choosing this diet allows you to prevent inflammation, purifies and makes you lose weight. Let's find out the secrets of the anti-inflammatory diet.
The anti-inflammatory diet is based on the concept that healthy eating means knowing that nutrition influences the changes that take place in our body. This also applies to inflammations which, even if they appear to be only minor discomfort, can become serious. In addition, when these inflammations become chronic, the risk of running into dangerous diseases such as cancer or diabetes increases. For this reason it is recommended to consume healthy foods that contain polyphenols and healthy lipids. These two elements, characteristic of the anti-inflammatory diet, would prevent the inflammation processes. Even according to experts from Harvard Medical School, this diet is among the healthiest and most effective diet regimes for the results it has on the body.
Anti-inflammatory diet: allowed foods
There are many foods that make up the anti-inflammatory diet, but all of them have their content in common. In fact, these foods all contain good quantities of polyphenols and "good" lipids, which are the basis of this dietary scheme.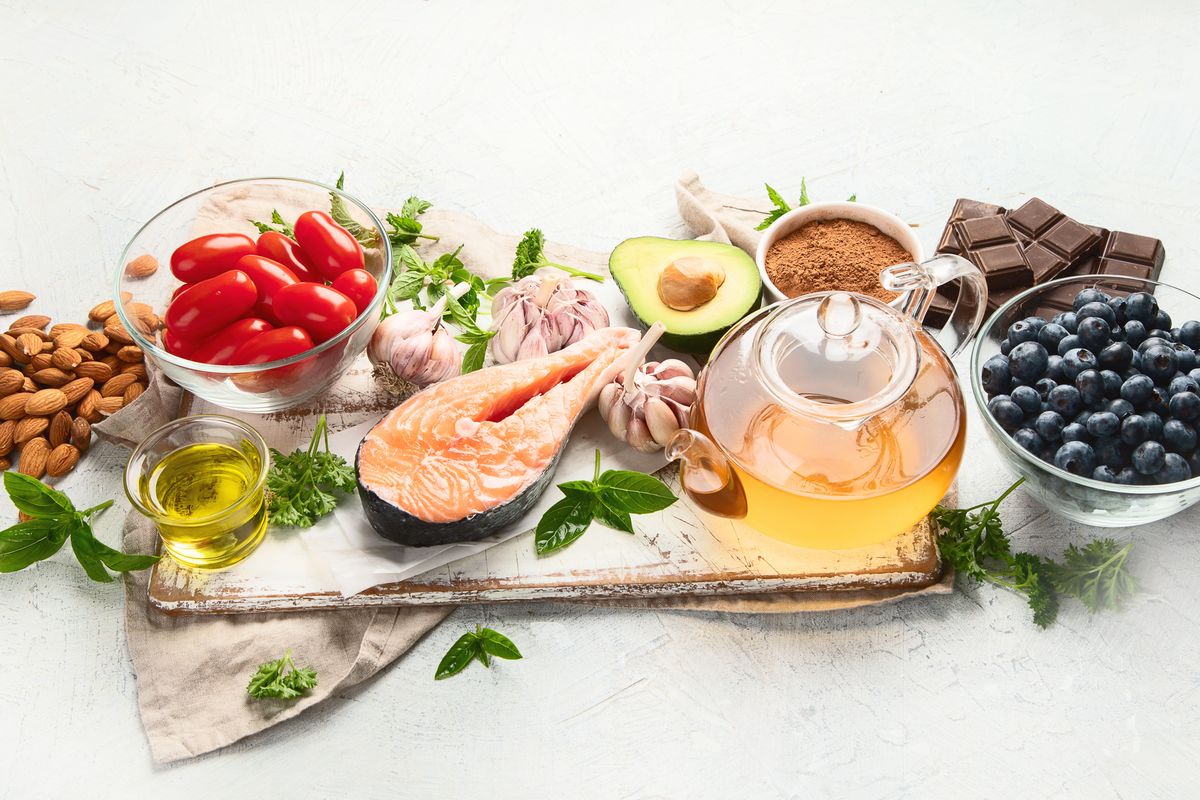 In particular we can mention olive oil, green leafy vegetables such as spinach or cabbage, tomatoes, dried fruit, fatty fish such as salmon or mackerel, and of course fresh fruit.
All these foods are also rich in antioxidants, as in the case of oil, and essential fatty acids , present in fish and dried fruit.
The great importance of the nutrients contained in the anti-inflammatory diet also serves to regulate the ratio between the body's omega 3 and omega 6 . In fact, balancing and preventing excess omega 6 allows you to avoid the increase in pro-inflammatory cytokines , proteins that would help facilitate inflammation.
Advantages of the anti-inflammatory diet
All foods included in the anti-inflammatory diet are certainly functional to avoid inflammation, but they also offer many other advantages . In fact, the high amount of fiber present in fruit, vegetables and dried fruit optimizes the functioning of the intestine, improves satiety and slows down the absorption of sugars . All this contributes to improving physical fitness.
Finally it is important to remember that one of the reference points for this diet is the Mediterranean diet . This diet, characterized by the presence of fruit, vegetables, whole grains and healthy lipids, is an excellent starting point.
In any case, before starting any diet it is advisable to consult your doctor .
Riproduzione riservata © - WT