Cigarettes: Are Some Really Less Harmful than Others?
There are different types of cigarettes, but according to experts they are all equally dangerous, especially those without filters. Let's see why.
We are all aware that cigarettes are harmful, and according to a recent study, some are no less harmful than others. In fact, there is no evidence that light and ultralight cigarettes have less impact on the body. Indeed, it seems that of all the types, those without filters, double the risk of developing lung cancer. Let's try to understand what are the effects on the health of the body.
Light and ultralight cigarettes
Since we are all aware of the risks we take when we smoke, to reduce any harm , many smokers decide to buy light or ultralight versions. Alternatively, some also use electronic cigarettes, which however cause discomfort such as periodontitis .
In reality this practice is not very effective, especially since these cigarettes are no less dangerous to health. In fact, they have the same harmful potential as normal ones, and therefore the risk of developing cancer remains unchanged.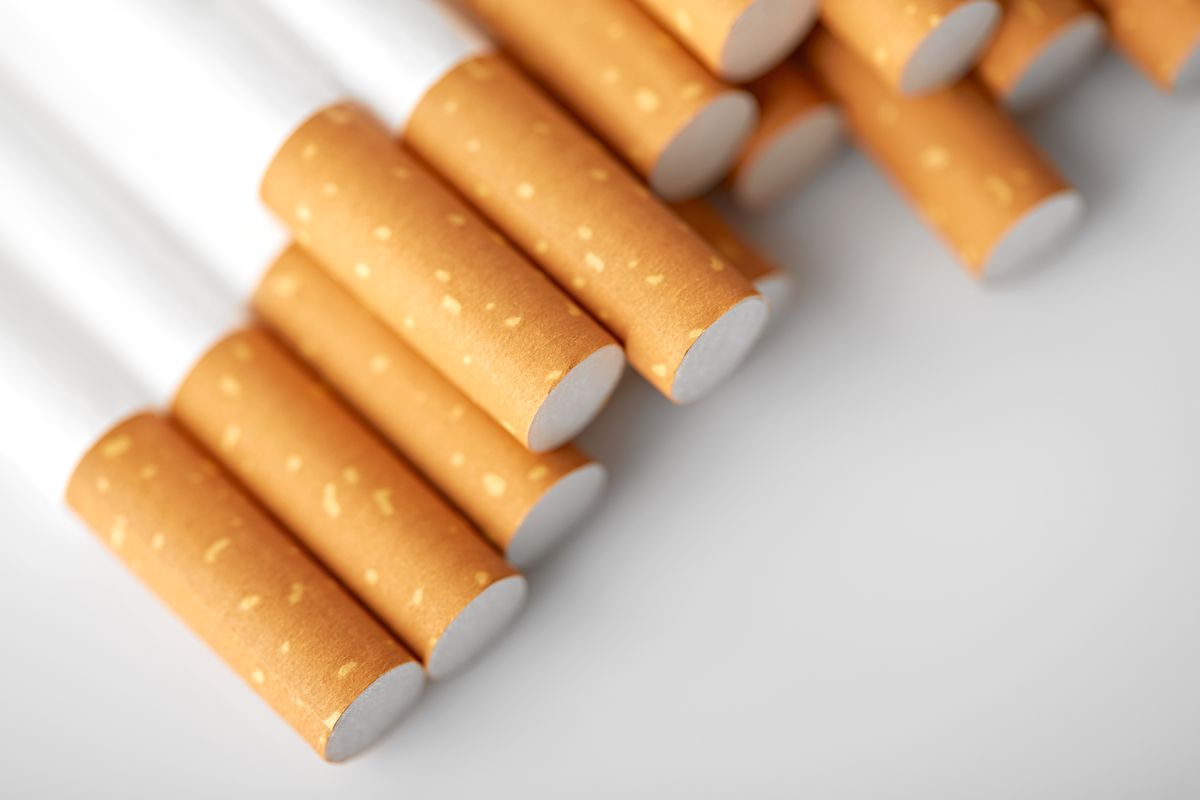 Furthermore, it must be said that the chances of disease double in those who smoke without a filter. This is because, if normally the substances present in tobacco are filtered, in those without filter this protection is lacking, increasing the percentages of substances introduced into the body and into the lungs.
The cigarette study
The experts analyzed the effects of various types of smoke on the organism of a sample of individuals. The study focused on a group of 14,000 people aged between 55 and 74 who consume at least 30 packs a year.
From the data collected it can be highlighted that different types of cigarettes have different effects on the body , but one thing remains certain. Lung damage, even if of a different extent, is present and becomes even more important if it is consumed without a filter. Specifically, however, we can say that:
– those who smoke light, ultralight or menthol cigarettes have the same health risks as a normal smoker
– Lighter cigarette smokers are less likely to quit
– those without a filter increase the chances of developing lung cancer by 40%
– those who smoke without a filter develop a greater dependence on nicotine than other smokers
Smoking without a filter: the risks
As we have seen, all types of cigarettes are harmful, but the damage increases when you decide to consume them without a filter. In fact, the chances of developing cancer or lung cancer are increased by 40% . According to experts, this increase is due to the high concentrations of tar entering the body, precisely because of the absence of the filter.
Therefore the study results indicate that there is no evidence that light and ultralight cigarettes are less harmful. In fact, to date, the risks that smokers run remain unchanged, so much so that 90% of lung cancers are caused by smoking.
Riproduzione riservata © - WT