Everything about fine hair: causes, remedies and how to strengthen it
Men and women may have the same problem: fine hair. Let's find out how to give volume and cure it!
Fine hair can be a problem. It is important to take care of it, considering its fragility. In addition, lots of people interested in hair wellness are wondering how to improve hair look and how to solve the problem of thin hair, that is more difficult to style and comb.
The answer is very simple. You need to take care of your diet and regularly use specific cosmetic products. Let's find out everything about how to thicken and take care of fine hair!
How to take care of your hair, step by step
Here's a simple guide to learn how to take care of your hair, especially if it is fine, while avoiding to further weaken it. Let's get started!
Shampoo for fine hair
First of all, avoid hair products containing harmful substances and chemicals. Even though for someone they are not bad, if your hair is fragile it is better not to use them.
Almost every shampoo contains sodium lauryl and sodium lauriletere sulfates. These surfactants clean your hair but eliminate natural sebum, weakening your hair and causing hair loss. It is better to use organic products, made with natural oils and detergents.
Hair washing
You may not know it, but washing your hair too often is not recommended. Hair varies from person to person, and those with greasy hair need to wash it more frequently. However, if you have fine hair, wash it regularly, but not too often.
In any case, the most important thing is to use the right products. Between washings, try a dry shampoo: it will keep your hair clean for at least a day more and will make it look thicker. Dry shampoo is a powder you can comb on your hair and apply especially on the roots.
How to best cure your hair
Finally, some tips for taking care of your hair in the best way.
• Treat your hair gently: use a wide-tooth comb instead of a brush and disentangle it with your fingers.
• Take special care when your hair is wet. Do not rub it with a towel, because you may break it. It is better to gently dab it. Be careful with the hair dryer: do not put your hair too close to the hot air flow, or you may damage it.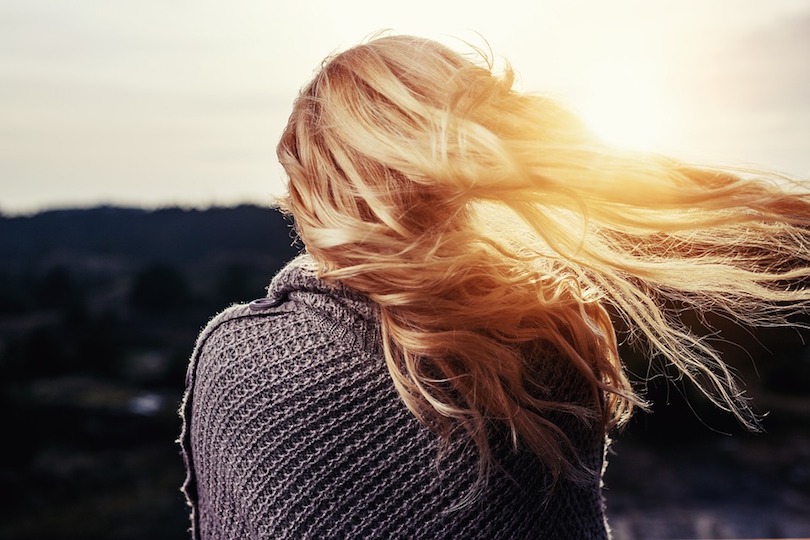 • Avoid ponytails and other hairstyles: if you pull your hair too much, it may break.
• Cut it constantly to strengthen it.
• Choose a healthy diet, rich in Vitamin B.
How to give volume to fine hair
Everything we have said above is necessary not only to maintain your hair strong, but also to give it volume once you are going to comb it. In any case, if you have very thin hair and you want more volume, the first thing to start with is your haircut: ask your trusted hairdresser and choose a short haircut. That is the best way to give volume to your head. And pay attention to excessive layering!
Fine hair: causes
Among the main causes of fine hair, there are genetic factors and bad habits. As for the first point, our DNA is clearly the main cause. If you have this type of hair, it is because your genetic factors affect the diameter of your hair shafts.
Other than genes, external factors may also influence our hair, including too aggressive or too frequent beauty treatments such as hair dyes or hair straightenings, but also smog, pollution, chlorine, as well as factors related to anxiety and stress.
PHOTO SOURCE: https://pixabay.com/it/sfocatura-capelli-intrecciati-bruna-1853957/
Riproduzione riservata © - WT