Meckel's diverticulum: what it is, how to recognize it and how to intervene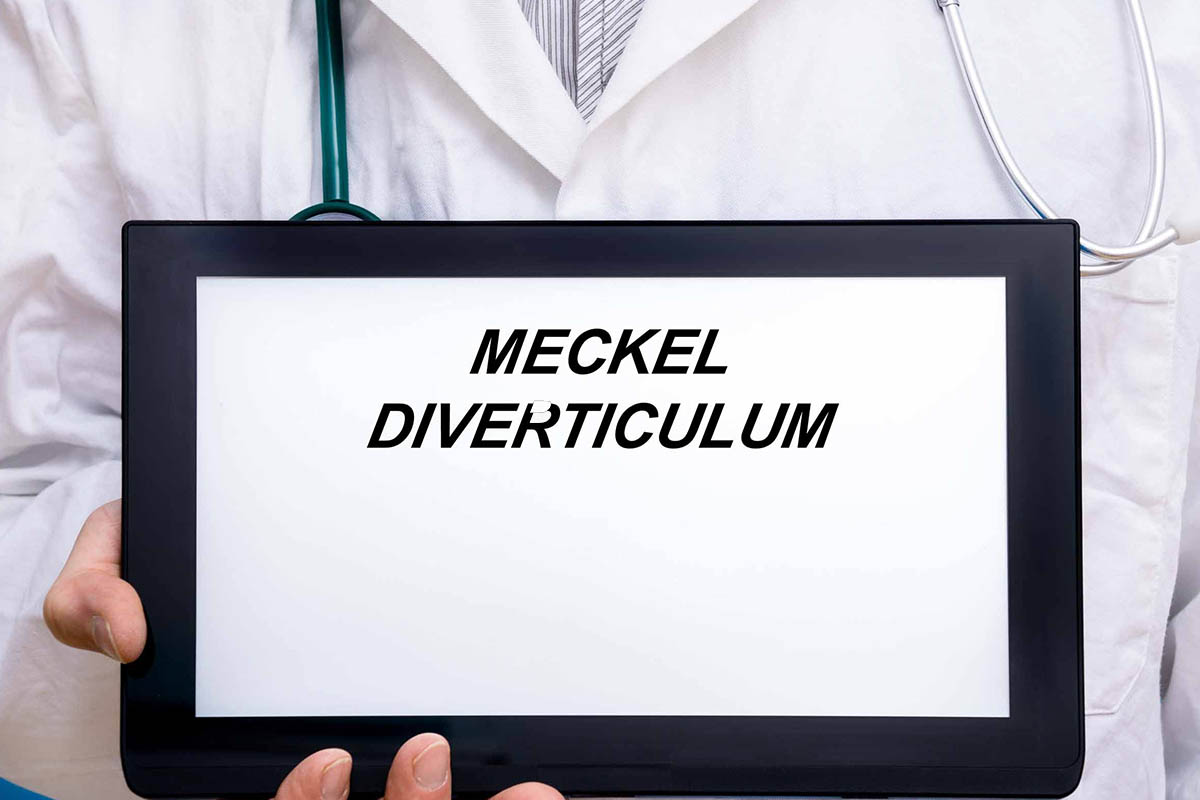 Meckel's diverticulum is a genetic malformation that occurs in the gastrointestinal tract. Let's find out the symptoms and treatment.
When we talk about Meckel's diverticulum we mean a real diverticulum which is one of the anomalies of the gastrointestinal tract. It is a sort of sac that forms near the ileum and is located about 100 cm from the ileocecal valve. Although it is congenital, it can sometimes never be noticed except by accident. This type of diverticulum, in fact, can be both asymptomatic and asymptomatic and is often difficult to diagnose. For this reason, there are different types of diagnostic tests to be carried out in case of suspicious symptoms.
What are the symptoms of Meckel's diverticulum
Although the symptoms of Meckel's diverticulum in adults aren't all that common, the most important to recognize are intestinal obstruction, diverticulitis, and bleeding.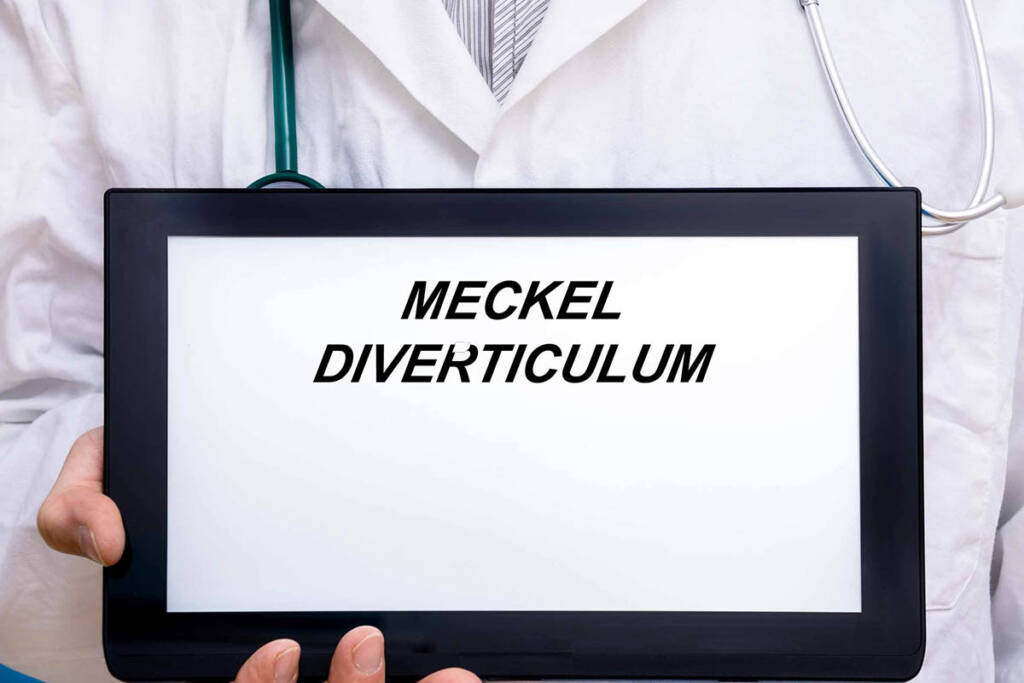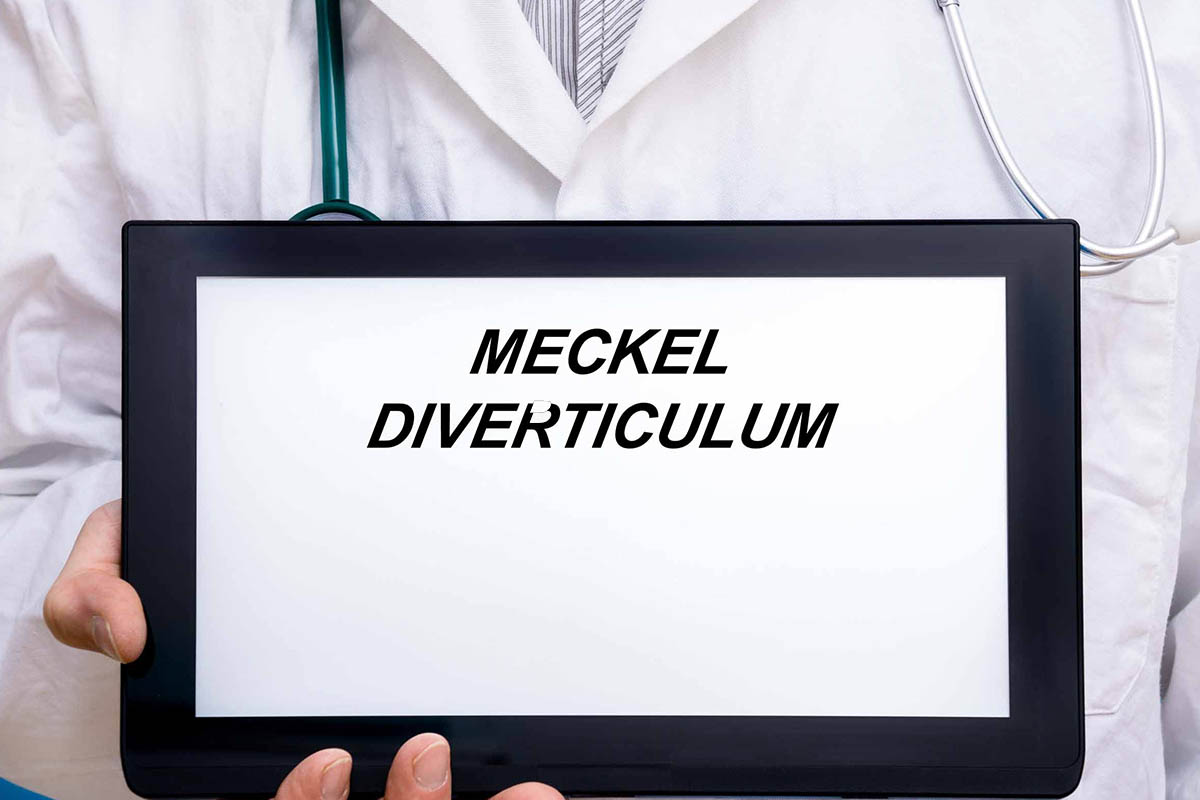 In general, for Meckel's diverticulum, an ultrasound is needed which can be associated with other tests such as scintigraphy and radiographs. Nonetheless, recognizing it can be quite difficult.
The positive side is that complications generally occur only in 2% of cases, being very rare. That said, it can lead to acute diverticulitis which can lead to perforation. For this reason, recognizing the problem is particularly important, especially if it coincides with the symptoms listed above.
How to treat this particular diverticulum
If in the absence of symptoms the diverticulum may not cause problems and be safely kept under control, surgery may be necessary in the event of bleeding or other problems . This consists of resection of the diverticulum which creates problems while any other asymptomatic diverticula can be kept in place. The surgery can be performed on subjects of any age even if doctors often have a different opinion regarding those found by chance and therefore asymptomatic.
However, the right move to make in case of symptoms remains to carry out the check-ups and discuss with your doctor . In this way it will be possible to take into consideration the action plans available, thus arriving at the most suitable solution for your condition.
Riproduzione riservata © - WT