A mojito granita for a fresh aperitif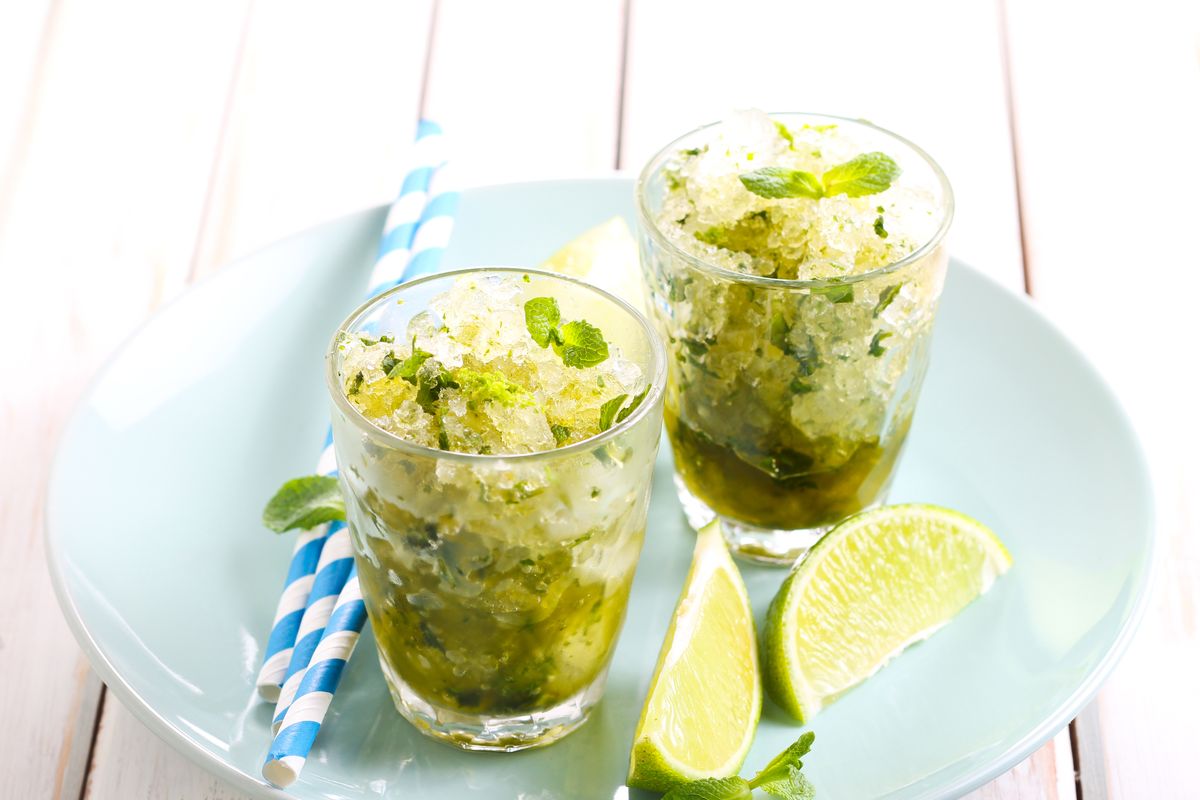 Enjoy your moment of relaxation with the mojito granita: it will refresh the hottest evenings in the company of your friends.
The best thing to do on hot summer evenings is to cool off with a pleasant thirst-quenching drink. Here comes the mojito, mint and lime granita, a fusion between the classic granita and the most appreciated cocktail of excellence. The meeting of the sweetness of mint with the penetrating taste of rum will create a perfect dessert for a fresh aperitif.
It is an idea to serve as a welcome cocktail or as an original dessert at the end of a meal: in any case, we assure you that your guests will appreciate! You can make this recipe with easily available ingredients, and in no time you will give your table a truly refined and refreshing touch .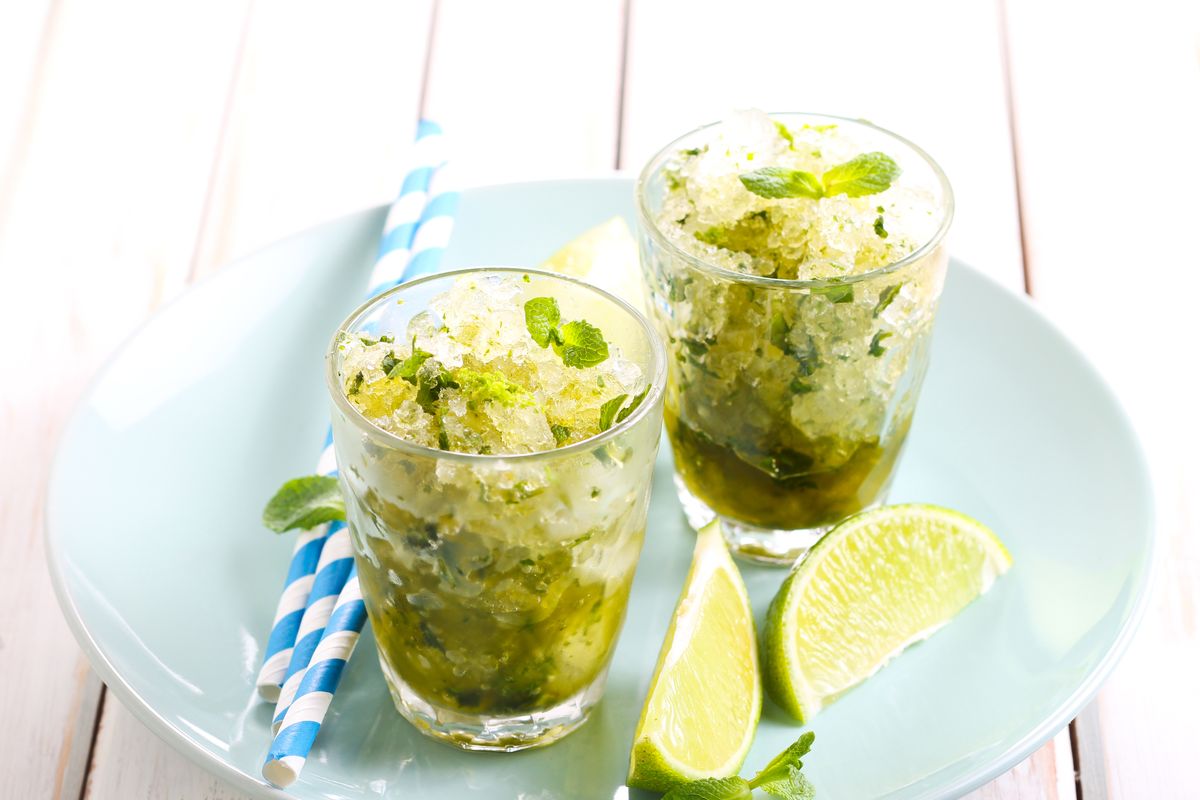 Preparation of the mojito granita recipe
Cut the peel of the limes avoiding the white part that would make the taste of the cocktail too bitter.
In a saucepan, pour the water, sugar and lime zest and turn on the heat over medium heat .
Stir until the sugar has dissolved, then turn off the heat and let it cool for 10 minutes .
Squeeze the limes and lemon by filtering their juice to remove the seeds.
Pour them into a large bowl and add the syrup prepared by removing the lime zest.
Also add the rum and the finely chopped mint leaves and mix carefully.
Transfer the bowl to the freezer and let it rest for 3 hours .
After the time has elapsed, take the bowl back and with a fork break the ice crystals that will have formed.
Mix reducing the mixture into a cold cream and put it back in the freezer for another hour .
Before serving, mix your granita with a fork.
Pour it into dessert glasses and decorate with a mint leaf and a lime wedge!
You can enrich the recipe by adding 2 tablespoons of mint syrup when serving your cocktails. Alternatively, it is possible to prepare a non-alcoholic mojito granita without adding rum , to satisfy even children and abstainers!
storage
You can keep your granita for a couple of weeks in the freezer tightly closed in a container.
Also try the Sicilian lemon granita recipe!
Riproduzione riservata © - WT