Alcoholic sorbet with mint and lemon, the fresh aperitif to try now!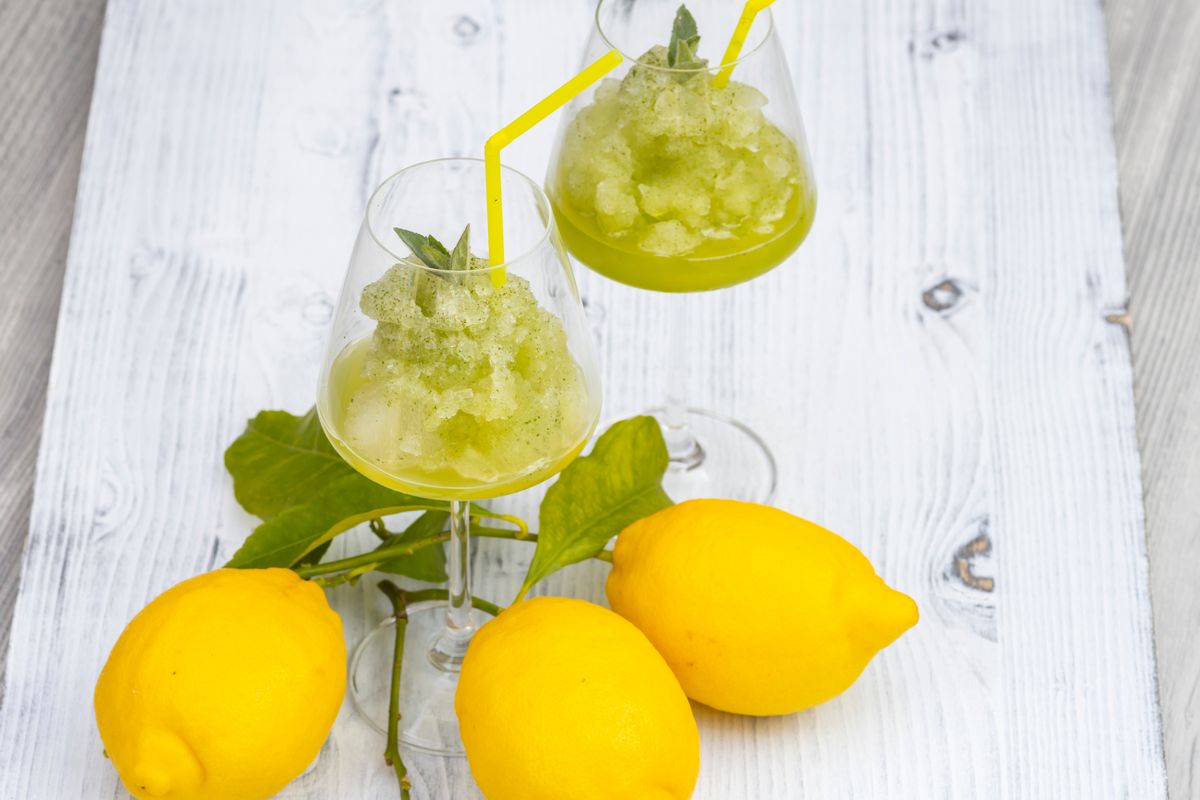 The alcoholic sorbet with mint and lemon is a fresh, refined and thirst-quenching dessert to be enjoyed at the end of a meal, especially on hot summer days.
Surprisingly easy, the alcoholic sorbet with mint and lemon is a quick version of the recipe, achievable without special tools, by everyone and in a few minutes . This sorbet has a soft texture and a fresh taste, given by lemon and mint, and the alcoholic touch makes it even more seductive and good. Try it for an aperitif in the middle of your summer evenings… you will not regret it at all.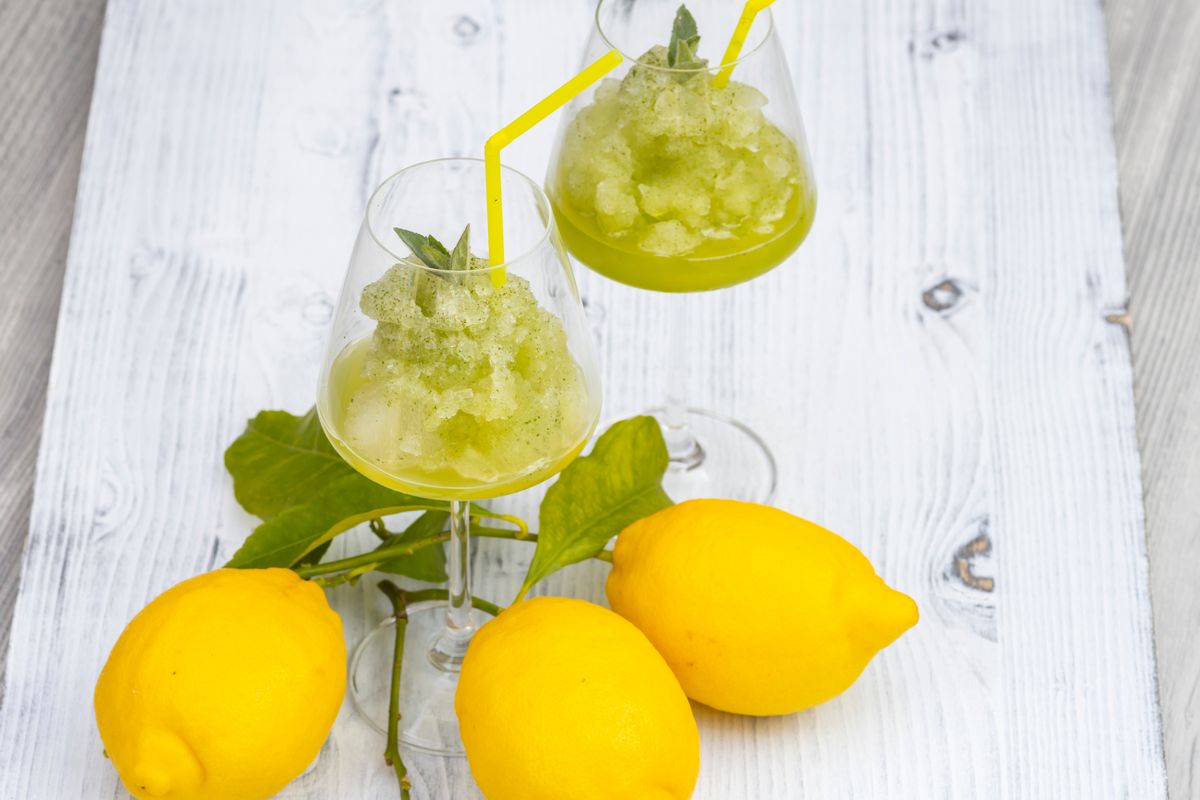 Preparation of alcoholic sorbet with mint and lemon
Buy a tray of excellent organic lemon sorbet, in this way you will have the basic preparation ready, to be used immediately to make a special alcoholic sorbet and adaptable to all the variants suggested by your imagination and your taste.
Wash part of the mint by separating the leaves from the stems and put most of the leaves in a mortar, where you will proceed to crush them gently . Keep some leaves intact for the final decoration.
Wash the organic lemon and, obtained from its peel a fine and fragrant peel, set it aside.
Transfer all the ready-made sorbet into a large bowl where you will begin to work it in this way: turn the sorbet strongly with a spoon or a whisk so as to make it soft and creamy, add most of the mint (the rest will be used for garnish) and , slowly the vodka, continuing to stir the mixture that will soon have a shade of green.
When you have entered the desired quantity of vodka, your aromatic and delicious alcoholic sorbet with mint and lemon will be ready to taste.
Transfer the alcoholic sorbet into elegant glass glasses , garnish with mint leaves and lemon zest and enjoy this burst of freshness.
If you want to try another recipe that uses lemon, you could try the classic lemon granita !
storage
Once you have added the mint and vodka it is good to consume your alcoholic granita at the moment .
PHOTO FROM: PINTEREST
Riproduzione riservata © - WT