And yes, this is a prosciutto and fig pizza!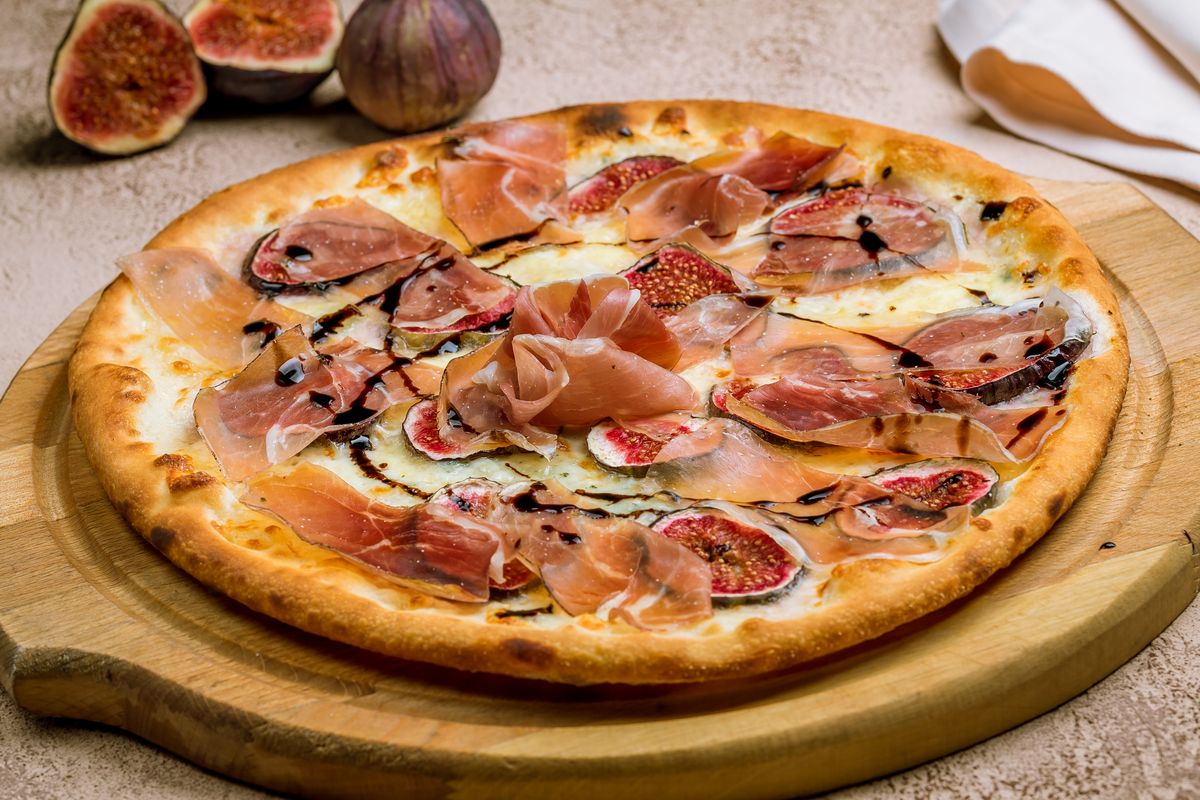 The one for pizza with ham and figs is a traditional Roman recipe. Here's how to make it at home and with few ingredients.
Do you know where the saying " not pizza and figs " comes from? The origin is precisely the simplicity that distinguishes this preparation, as opposed to many other things that, in life, may seem difficult. And in fact, there is nothing easier than a Roman-style ham and fig pizza. The original recipe began many years ago, right in Rome . In the capital it has always been considered a poor dish, accessible to the less affluent classes. The period in which it is most widespread, of course, is September. The main feature is the contrast of flavors between its main ingredients: the sweetness of the white figs is combined with the flavor of the dough and the ham . In short, there is nothing more original than this fantastic typical Italian product.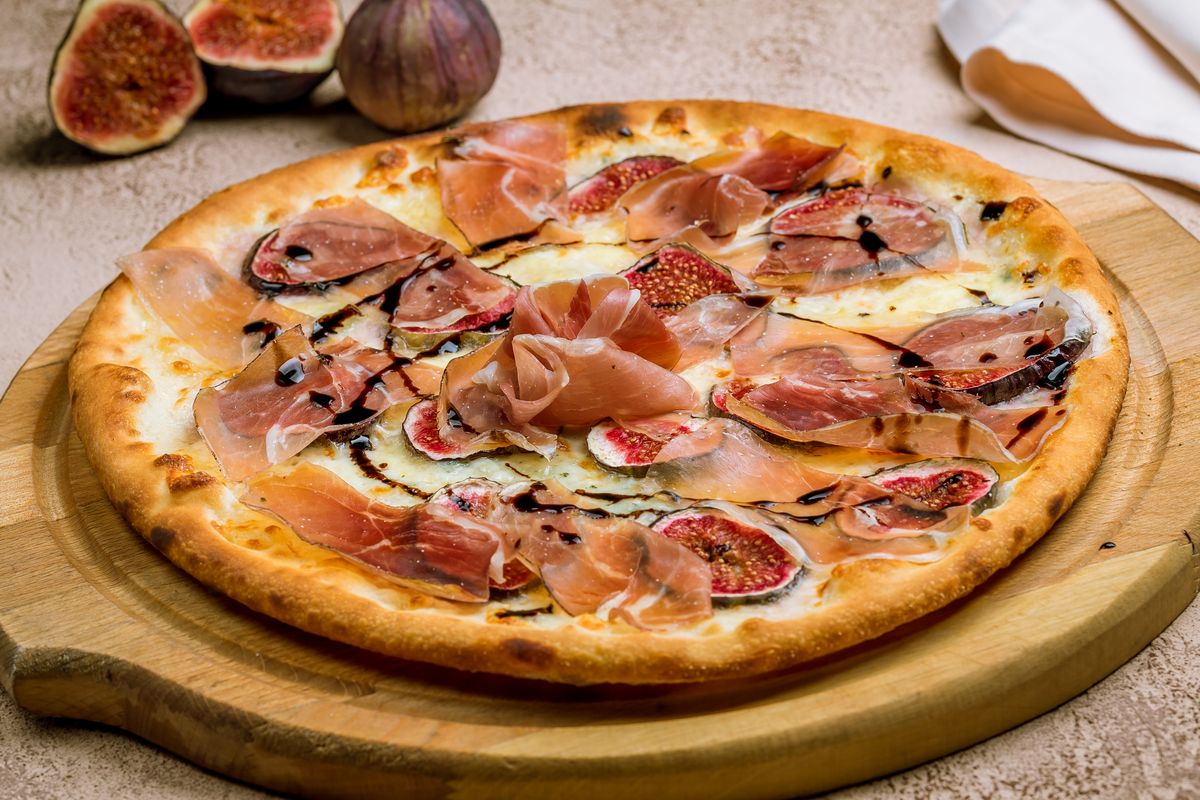 Preparation of the recipe for pizza with ham and figs
In a bowl, pour 200 ml of warm water and sugar; add the dry yeast and stir to make it dissolve completely.
Once done, let the mixture rest for 10 minutes.
Sift the flour and pour it into another large bowl. Add 2 tablespoons of oil, drizzle, 100 ml of water and salt.
Also add the mixture of water and yeast and knead vigorously.
Once you have a firm and smooth dough, put it in a clean bowl and cover with a clean cloth. Let rise in the oven off and with the light on for 2 hours .
After this time, flour a pastry board and, on it, roll out the dough with your hands.
Take a circular pan and grease it with oil. With your hands greased with oil , spread the dough evenly on the bottom of the pan, to cover the whole base.
Season the pizza with mozzarella, cut into cubes , and raw ham.
Wash and cut the figs into small wedges , then add them to the dough. Ultimate with a drizzle of oil.
Bake in a static oven at 200 ° C for 10 minutes .
storage
After trying this recipe, white pizza with ham, mozzarella and figs will become one of your favorites. Serve piping hot, as preservation is not recommended .
Have you ever tried pizza with peppers ?
Riproduzione riservata © - WT