Are you in a hurry? Try the dried mushroom risotto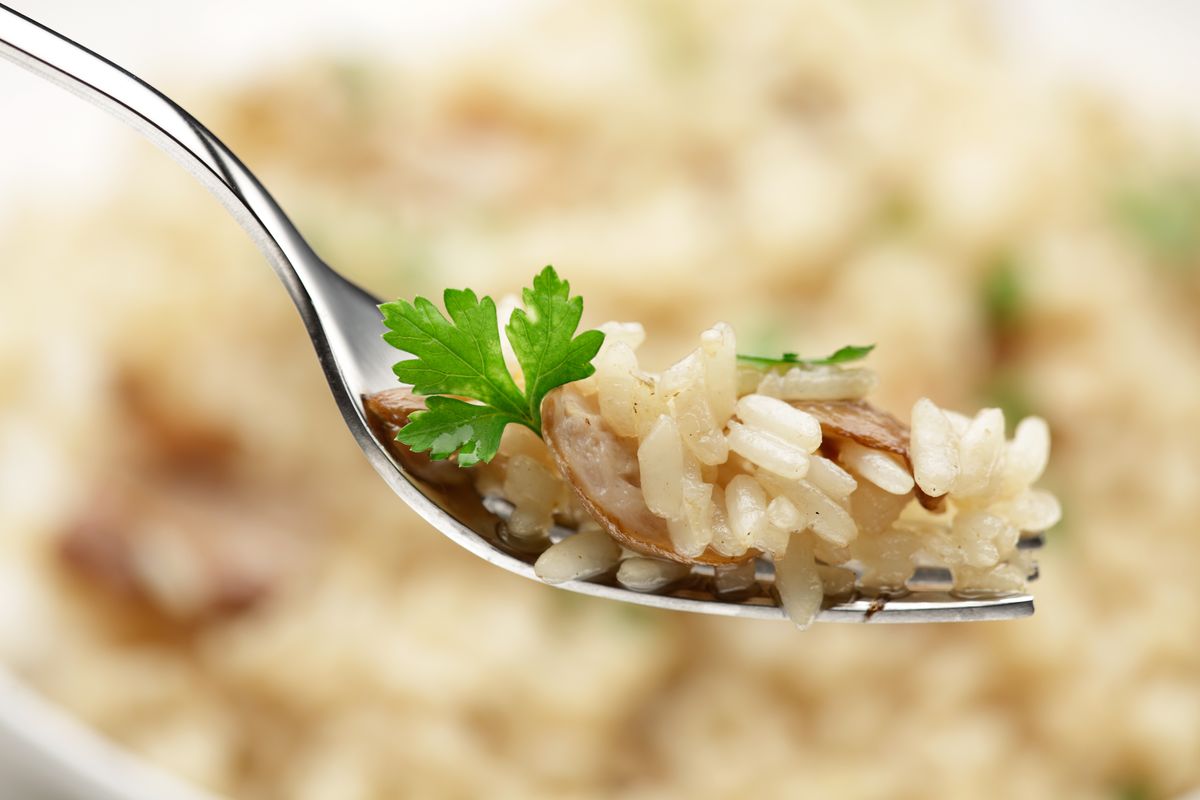 Risotto with dried porcini mushrooms is a tasty first course that can be prepared in any season. Here is the recipe to follow step by step.
Risotto is always risotto. Perfect for more formal occasions as well as for family lunches and dinners , it is the right choice if you are looking for a first course that is quick and easy to prepare. Risotto with dried porcini mushrooms is the ideal solution if the season is not on your side and you still don't want to give up the classic risotto with mushrooms.
In fact, dried mushrooms are one of those ingredients that should always be kept in the pantry because they are a real concentrate of flavor . Then using them is really simple: leave them to soak for ten minutes in hot water and you're done. Our advice is to prepare risotto with dried porcini mushrooms, which are tastier than other varieties. But no more chatter: let's see all the steps and a tasty variation .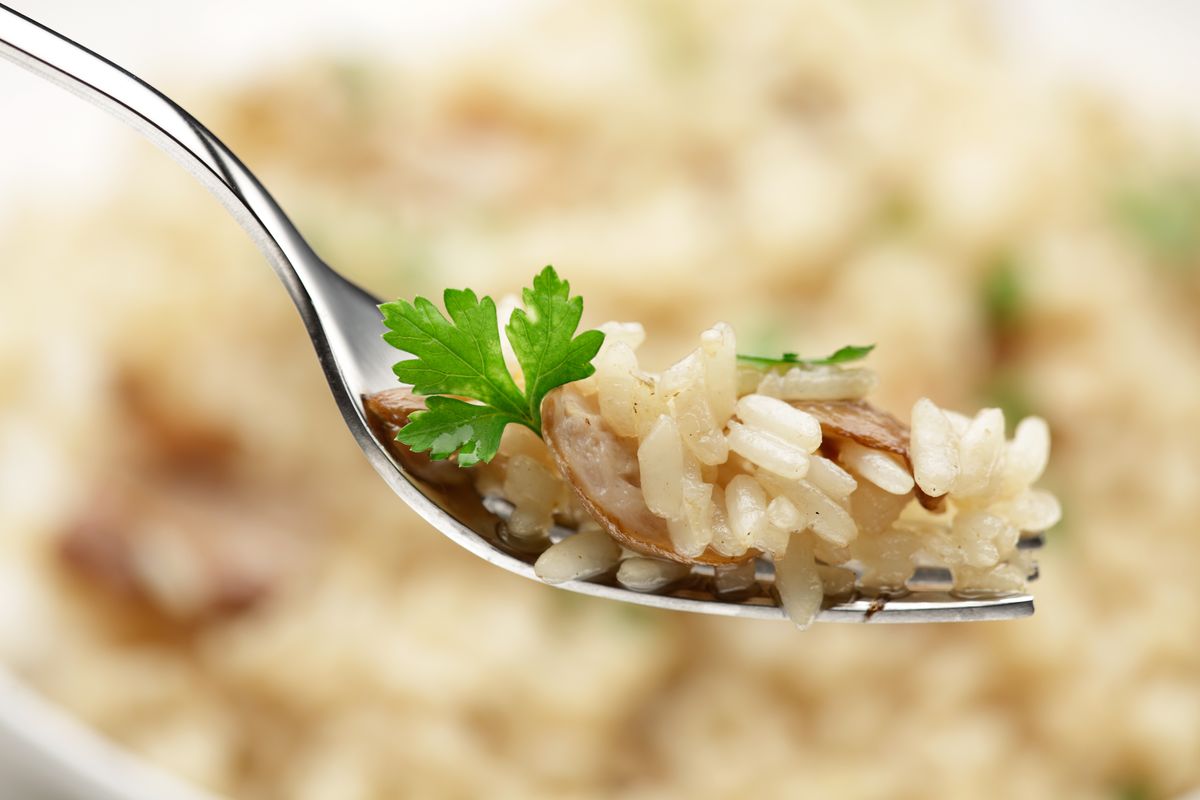 How to prepare the dried mushroom risotto recipe
First , soak the dried mushrooms in a bowl with hot but not boiling water.
Meanwhile , prepare the vegetable broth by combining the celery, carrot and onion cut into coarse chunks, water and a generous pinch of salt in a saucepan. Cook for 30-40 minutes. Alternatively, you can opt for a faster cube broth.
Finely chop the shallot and brown it in a pan with a knob of butter and two tablespoons of oil.
Add the rice, toast it on a high flame for a couple of minutes then blend with the dry white wine.
When you no longer smell alcohol rising from the pan, add the squeezed dried porcini mushrooms and their soaking liquid, filtered through a fine mesh strainer.
From the start of the boil, calculate 16-18 minutes of cooking depending on the variety of rice used. Bring it to cooking by adding the boiling vegetable broth a little at a time, just to cover the rice flush.
Finally, stir in another knob of butter and the grated Parmesan and serve immediately.
If you liked this variant of risotto with mushrooms , we suggest you also try the tasty risotto with dried mushrooms and sausage. The procedure is very simple because all you have to do is add 200 g of crumbled sausage with your hands immediately after browning the onion and continue as per recipe.
storage
Risotto with dried porcini mushrooms should be eaten at the moment . If you have any leftovers, keep it covered in the refrigerator and reheat it in a pan or microwave before consuming.
Riproduzione riservata © - WT