Are you looking for a quick side dish with pumpkin? Try cooking it in a pan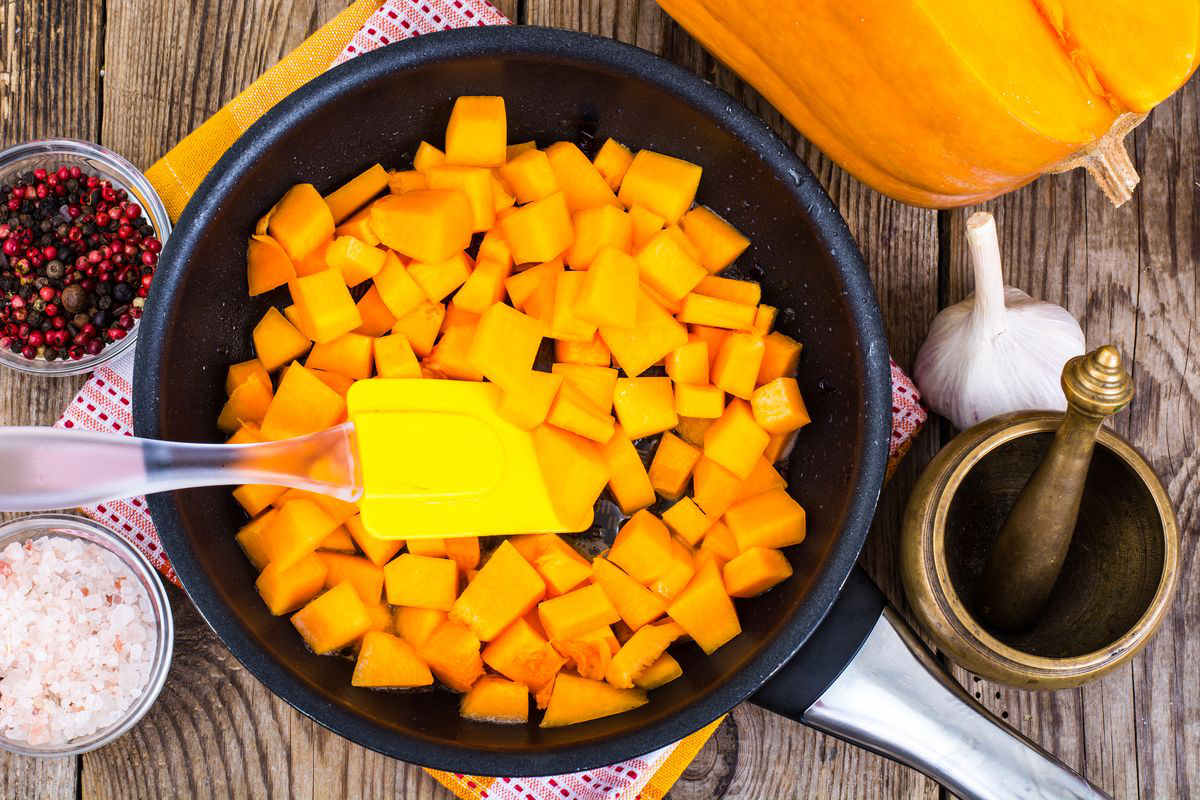 Pan-fried pumpkin is a quick and easy side dish to prepare, perfect to serve with meat and cheese dishes. Here is our recipe.
Pumpkin is the most versatile autumn ingredient ever and yet, given the required cooking times, it is always a bit set aside. However, if you decide to try the pumpkin in the pan, you will find that in less than 30 minutes it can turn into an excellent side dish that goes very well with meat dishes but also with cheeses.
We will give you some instructions on how to cook pumpkin in a pan but know that you can customize the recipe according to your tastes. For example, add a sauté of leeks , which go well with the flavor of the pumpkin, or vary the aromatic herbs used. Rosemary is perfect but thyme, marjoram and parsley are perfect too, so why not give it a try? Let's see how this dish is prepared.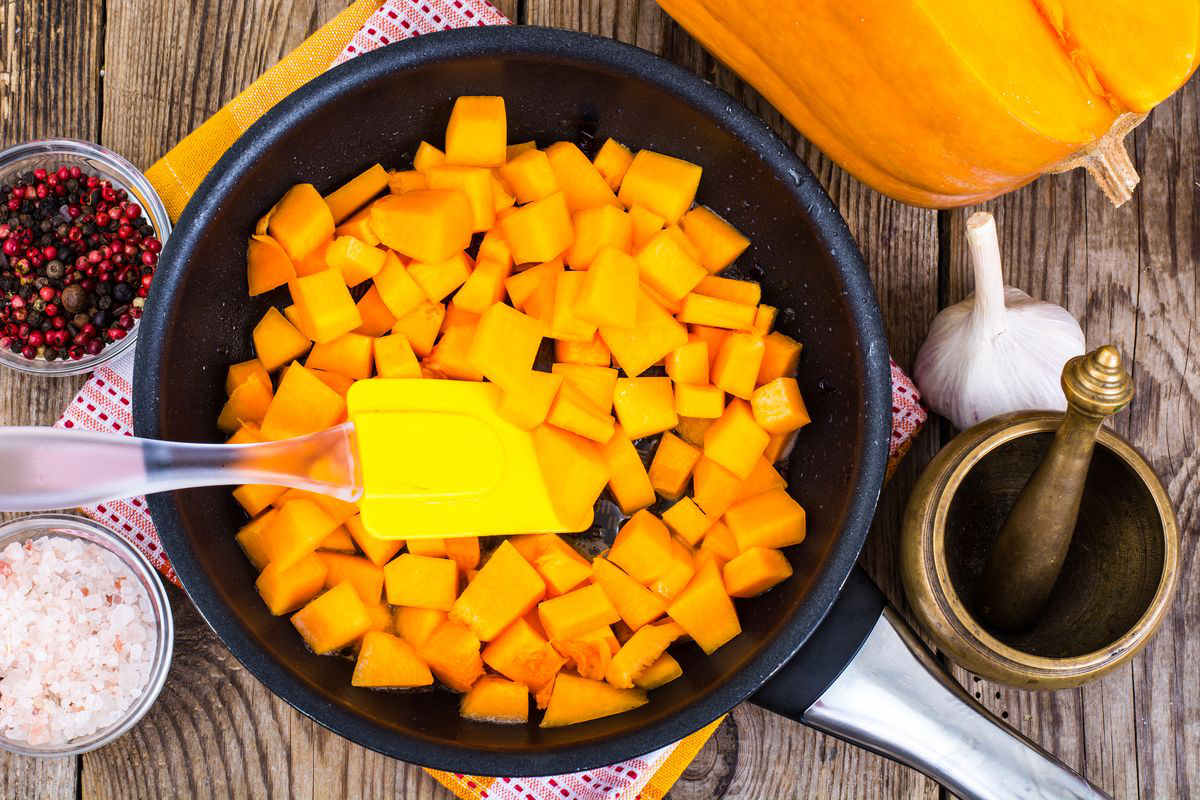 How to prepare the pumpkin recipe in a pan
First, remove the skin from the pumpkin and cut it into slices.
From the slices then cut into pieces of 1-2 cm on each side. The smaller they are, the sooner they will cook.
In a pan, brown the garlic clove with the oil then add the pumpkin.
Add a pinch of salt and start cooking. It will take about 15-20 minutes to obtain a tender but not undone pulp, a lot depends on the variety of the pumpkin. The same goes for water: pumpkin usually contains a lot of it, but if you notice that it starts to dry out too much then add a few tablespoons to facilitate cooking.
About halfway perfumed with rosemary and a pinch of black pepper .
Serve it piping hot and you won't regret it!
We have shown you how simple it is to prepare a pumpkin side dish in a pan but there are tons of pumpkin recipes you should try!
Preparation tips for the pumpkin in a light pan
This preparation of diced pumpkin in a pan is certainly light and easy, you just have to pay attention to cooking. Each quality of pumpkin is different in texture and texture, so you will need to be careful each time before turning off the flame. The pumpkin is ready when it is easily pierced with the prongs of a fork and also breaks easily (but without falling apart ). If it is too dry, don't be afraid to add a drop of water or, otherwise, a spoonful of soy sauce that will act as a savory element and make the side dish easy and quick with much more oriental aromas.
storage
The squash in a pan can be kept in the refrigerator , in an airtight container, for 2-3 days. You can consume it after heating it in a pan or in the microwave.
Riproduzione riservata © - WT