Baked rice with minced meat: a stringy first course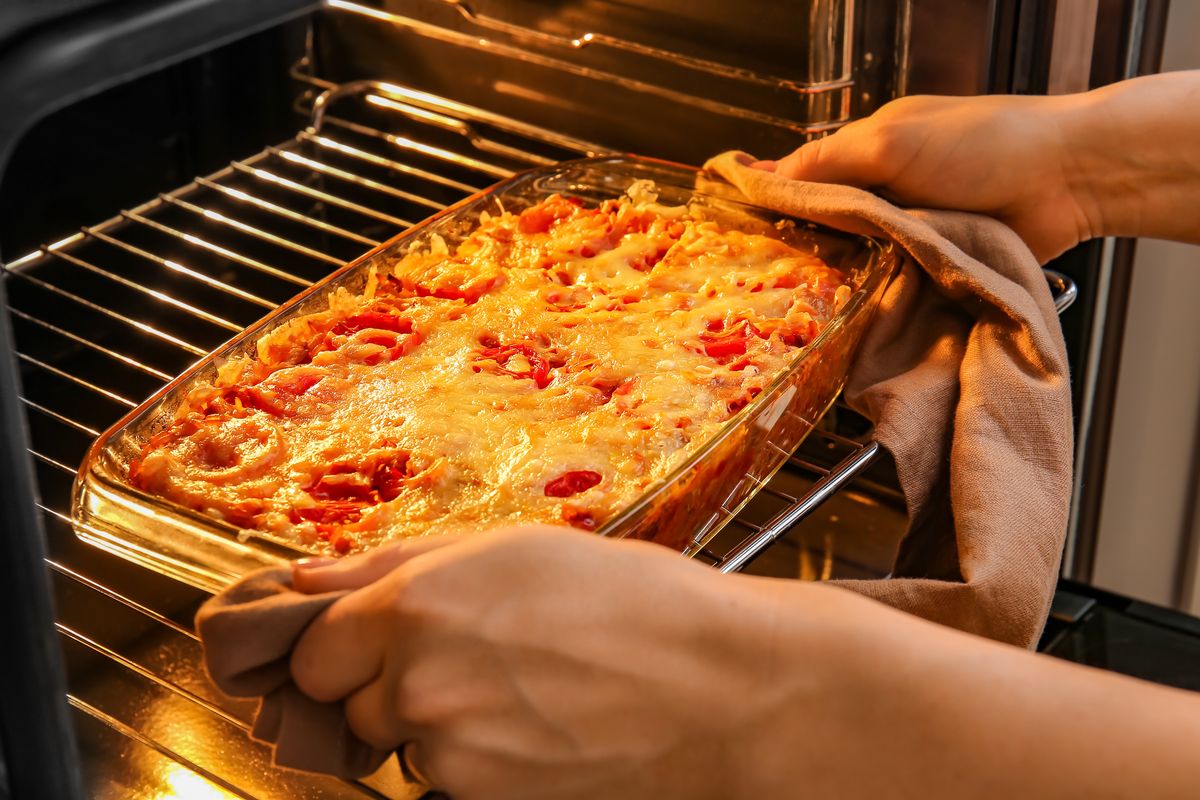 Baked rice with meat sauce is a simple but tasty recipe perfect for Sundays with the family. Here's how to prepare it quickly.
You have to imagine baked rice with meat sauce as a sort of risotto enriched with stringy mozzarella which, once passed in the oven, forms a very pleasant crust . The preparation is really simple and is ideal if you want to take advantage of Sunday lunch by having a pan ready to bake the day before.
The positive aspect of baked rice with meat sauce is that the entire first part of the recipe takes place in a single pot . In this way you will have reduced the dishes to be washed to a minimum while bringing to the table a first course worthy of note. Here is how we prepare it.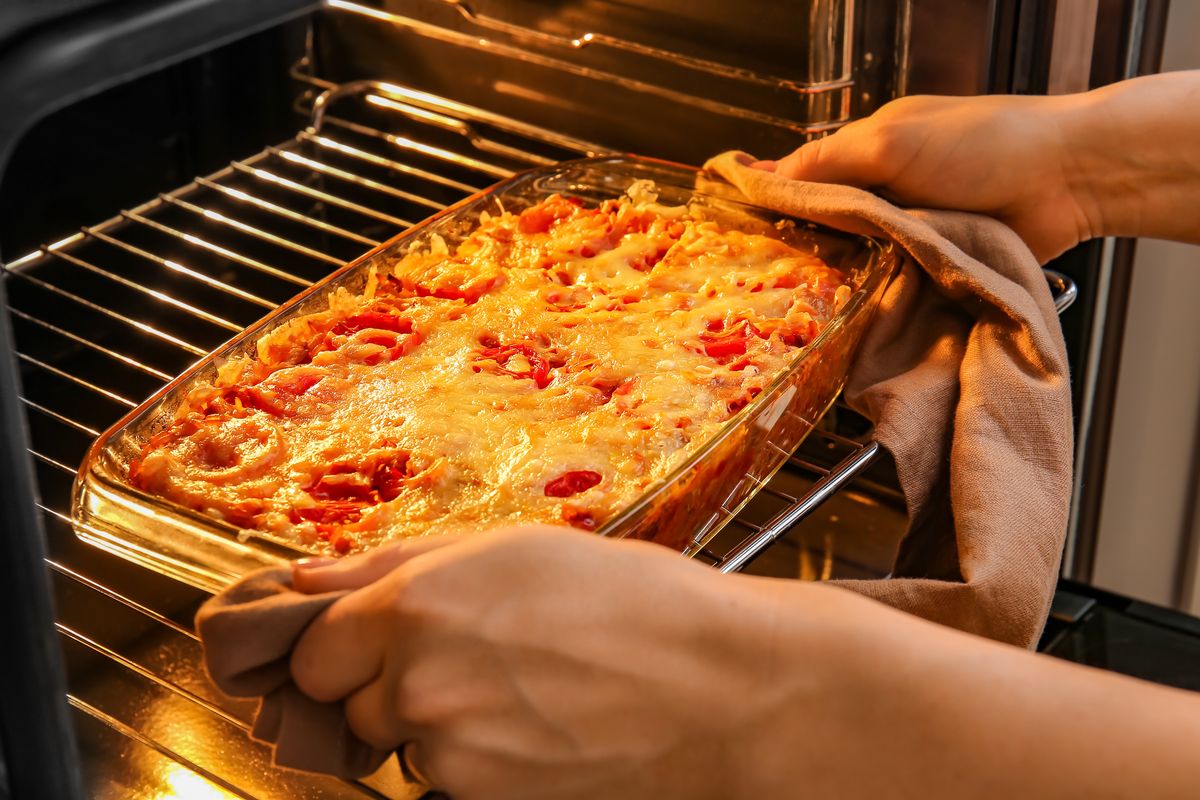 How to prepare the recipe for baked rice with meat sauce
Finely chop the onion and brown it in a high-sided pan with the oil. Once tender and transparent, add the minced meat and brown it too before blending with the white wine.
When you no longer feel the smell of alcohol rising from the pot, add the tomato puree and concentrate, a pinch of salt and cook for an hour. At the end, scented with oregano.
Extend everything with 600 ml of water and add the rice, cooking it. It is important that you stir it from time to time to prevent it from sticking to the bottom.
About 10 minutes before the end of cooking , add the peas. If necessary, you can also add water, a little at a time, just like you usually do with a risotto to achieve the right degree of cooking of the rice.
Once ready, let it cool and add the diced mozzarella for pizza . Mix and pour everything into a well greased baking dish covered with breadcrumbs, leveling the surface.
Then bake in the oven at 200 ° C for 20 minutes , letting it cool for another 10 before serving.
Similar, but perfect for vegetarians due to the absence of meat, is the risotto alla sorrentina .
storage
Baked rice can be stored for 2-3 days in the refrigerator , covered with film or in an airtight container. We advise you to reheat it in a pan, oven or microwave before consuming it.
Riproduzione riservata © - WT