But how good is the pumpkin omelette!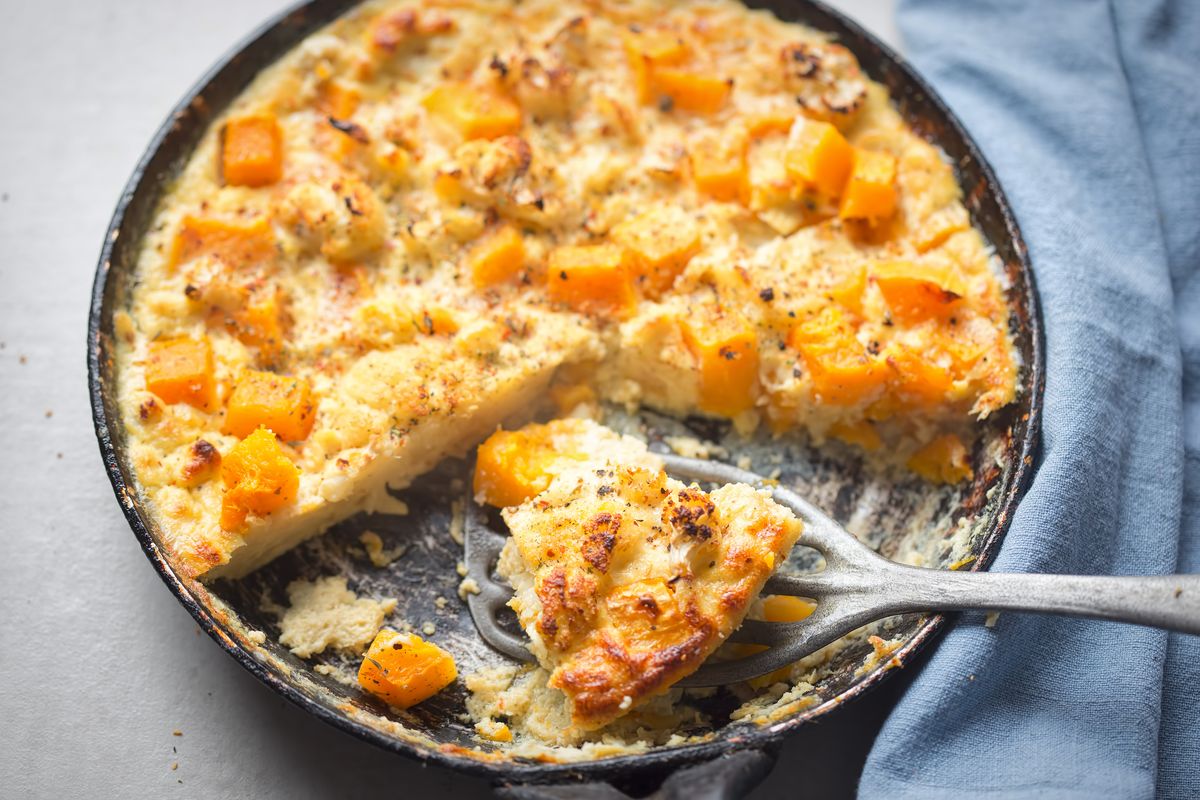 Second course or side dish very simple to prepare: the pumpkin omelette cooked in a pan and in the oven, two delicious versions to try.
We offer you the recipe to prepare a second course that is light and very simple to prepare: the pumpkin omelette, made with fresh eggs and a condiment based only on oil, salt and grated cheese. If you want to add crunchiness to this second dish (or side dish), add the pumpkin seeds . Let's immediately see all the steps to make this simple and delicious omelette in two variations: the classic one in a pan and the baked version.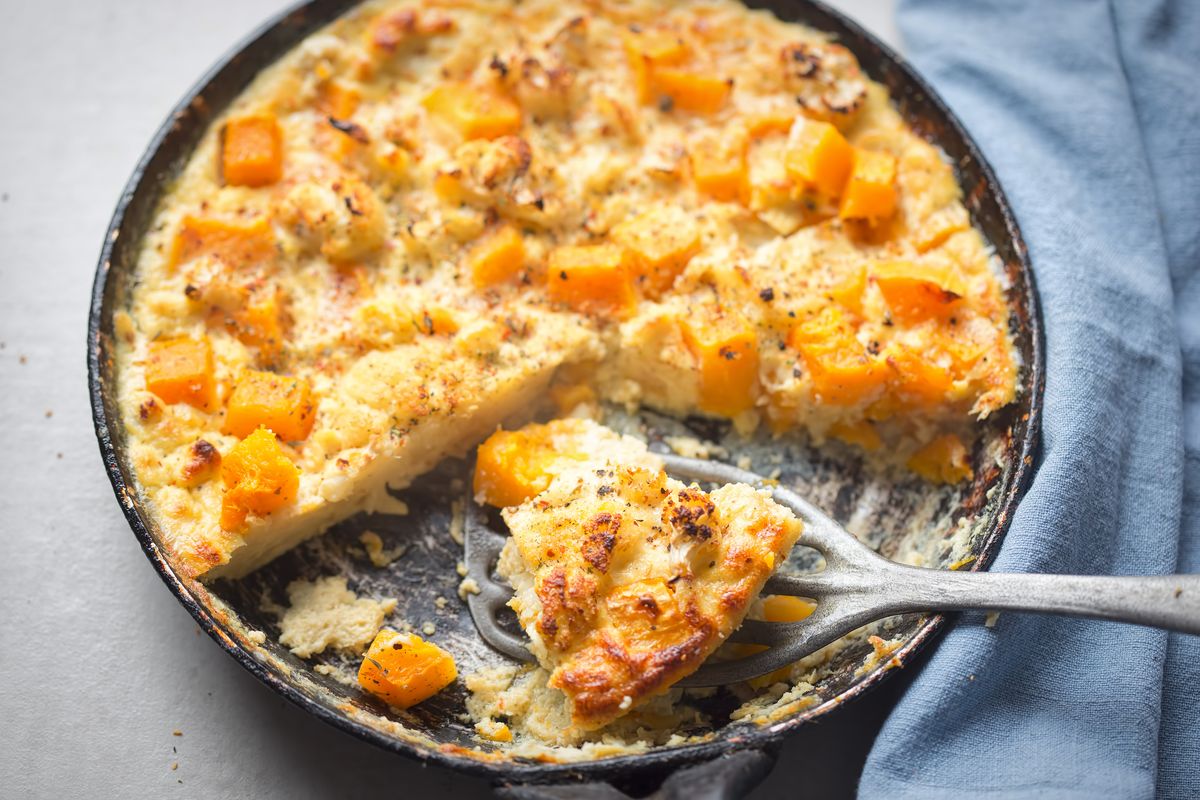 Preparation of the pumpkin omelette in a pan
Take the pumpkin, peel it, remove the seeds and internal filaments and obtain the right weight of the pulp.
Quickly rinse the pumpkin and cut it into cubes, then put it in a pan with a drizzle of oil and cook for about 10-15 minutes (adding water if necessary ).
Then shell the eggs in a bowl, add the salt, pepper and grated cheese and start beating the ingredients with a whisk .
When the pieces of pumpkin are at room temperature add them, mix well to mix everything.
Take a pan, pour a drizzle of oil and heat it over a high flame. When the oil is hot, pour all the mixture and let it cook on one side in a pan for about 10 minutes .
After the time has elapsed, turn the omelette on the other side with the help of a flat plate or a lid and let it continue to cook for another 10 minutes until it creates a nice external crust over the entire surface of the second autumn dish.
Baked pumpkin omelette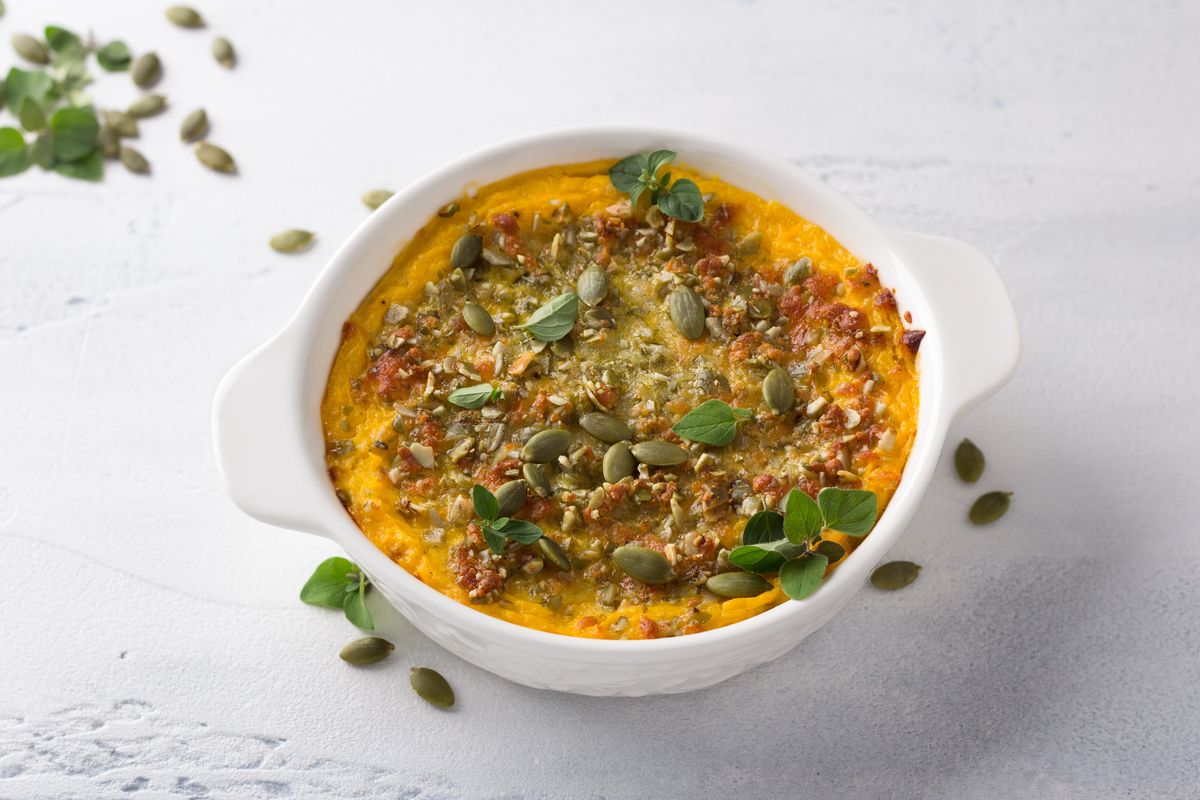 The light variant of the autumn recipe is the one that involves cooking in the oven.
After cleaning the pulp and cutting it into cubes, you can decide whether to sauté it in a pan or cook it for about 20 minutes in the oven at 180 ° C.
Then proceed as in the previous recipe, i.e. put all the ingredients in a bowl and beat everything well with a fork or whisk. Only at the last add the warm pumpkin.
Pour the mixture into a pan lined with baking paper .
Level well, to taste you can distribute the pumpkin seeds on the surface and bake in a preheated oven at 180 ° C for 15-20 minutes .
When cooked, remove the omelette with pumpkin from the oven and let it cool for a few moments before serving with salad or vegetables of your choice.
Alternatively, we recommend the pumpkin and turmeric burger recipe.
storage
This quick and easy recipe, in both cooking options, can be kept in the fridge for about 1-2 days , well covered with cling film. We do not recommend freezing in the freezer.
Riproduzione riservata © - WT