Canazzo: the typical summer side dish of Sicily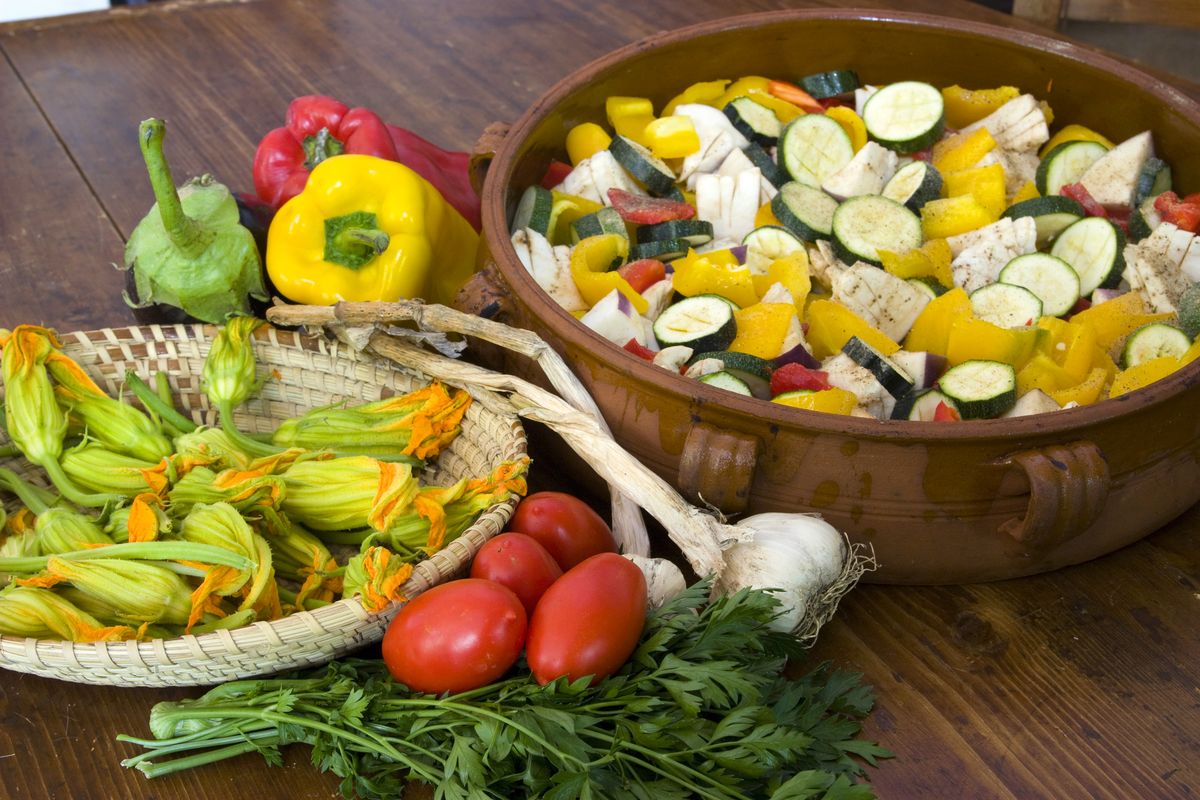 Canazzo is a typical side dish of Sicily based on vegetables. Let's prepare it together!
Canazzo is a vegetable side dish typical of Sicily and in particular of Palermo. It is in fact a mixture of vegetables that are cut into cubes and then cooked with a fried onion that gives them an excellent flavor. A simple dish, made with genuine ingredients and able to bring color and taste to the table.
But what exactly is the canazzo? It seems that the term comes from a typically Sicilian saying or "doing things in canazzo" which would indicate what is done at random. A bit like this mixture of vegetables, also called canazzu and whose appearance is in fact simple but with a lot of flavor ready to reveal itself from the first taste .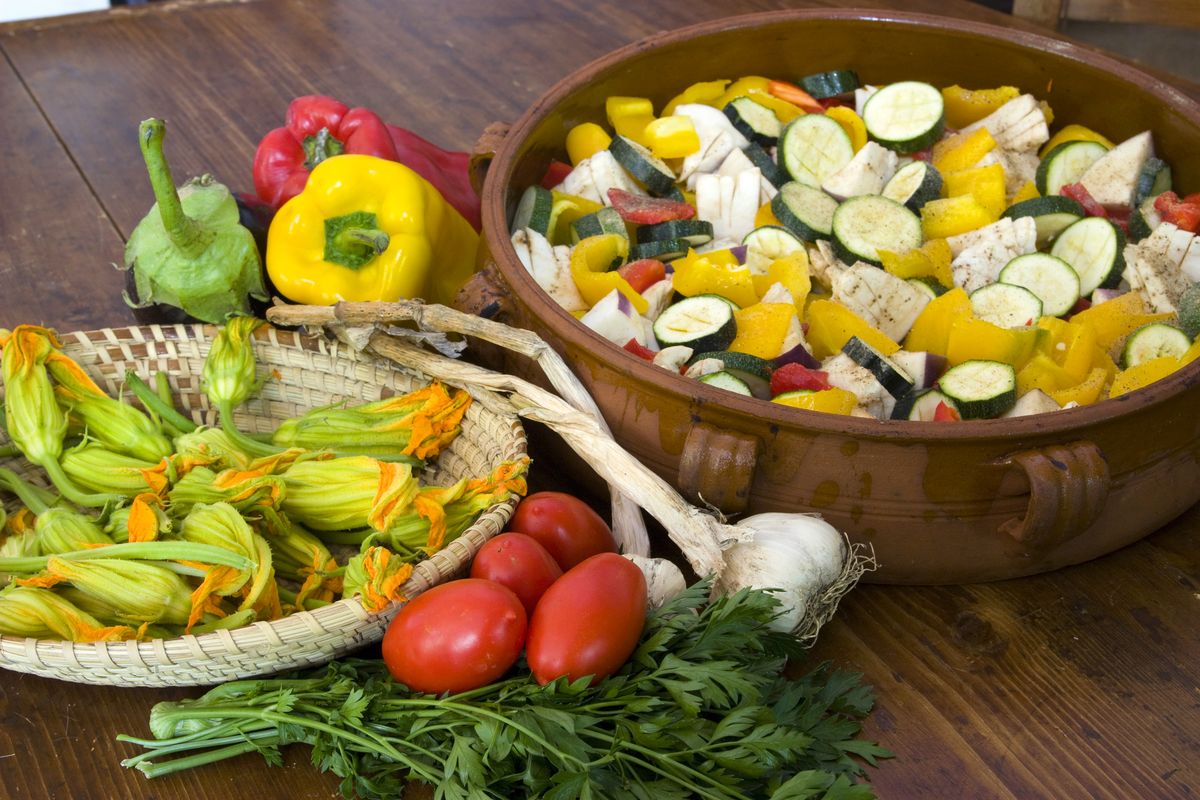 Preparation of the canazzo recipe
Start preparing this typical Sicilian recipe, washing all the vegetables and cutting the potatoes and carrots into pieces of more or less the same size.
Taking a pot and pouring the oil into it, lighting the fire to heat it.
Add the peeled and sliced ​​onion, lower the heat and let it fry slowly.
When the onion starts to brown, add the potatoes and carrots cut into pieces.
Pour half a glass of water to prevent the vegetables from sticking and cook them.
Meanwhile, clean the pepper from seeds and filaments and cut it into pieces.
Do the same with the courgette and the aubergine, remembering to always make pieces that are more or less the same size.
Also add these vegetables in the pot and after cutting them in half, do the same with the cherry tomatoes.
Chop some basil and add this too while cooking, seasoning with salt and pepper and covering the pot with the lid.
Stir occasionally and make sure the vegetables are always moist enough not to stick to the bottom and not to burn. If not, add more water, always proceeding with small quantities.
Continue cooking for about 20 minutes and until the vegetables appear soft.
After this time, let it cool down and add more basil. The Palermo canazzo is ready to be served, possibly cold.
storage
This dish can be stored for 1 or 2 days in the refrigerator as long as it is stored in an airtight container. Obviously, it must always be served cold. The advice is therefore to take it out of the fridge at least five minutes before in order to make it reach the right temperature.
If you liked this recipe, try the vegetable curry one too!
Riproduzione riservata © - WT