Chocolate-covered figs are delicious…here's how to prepare them!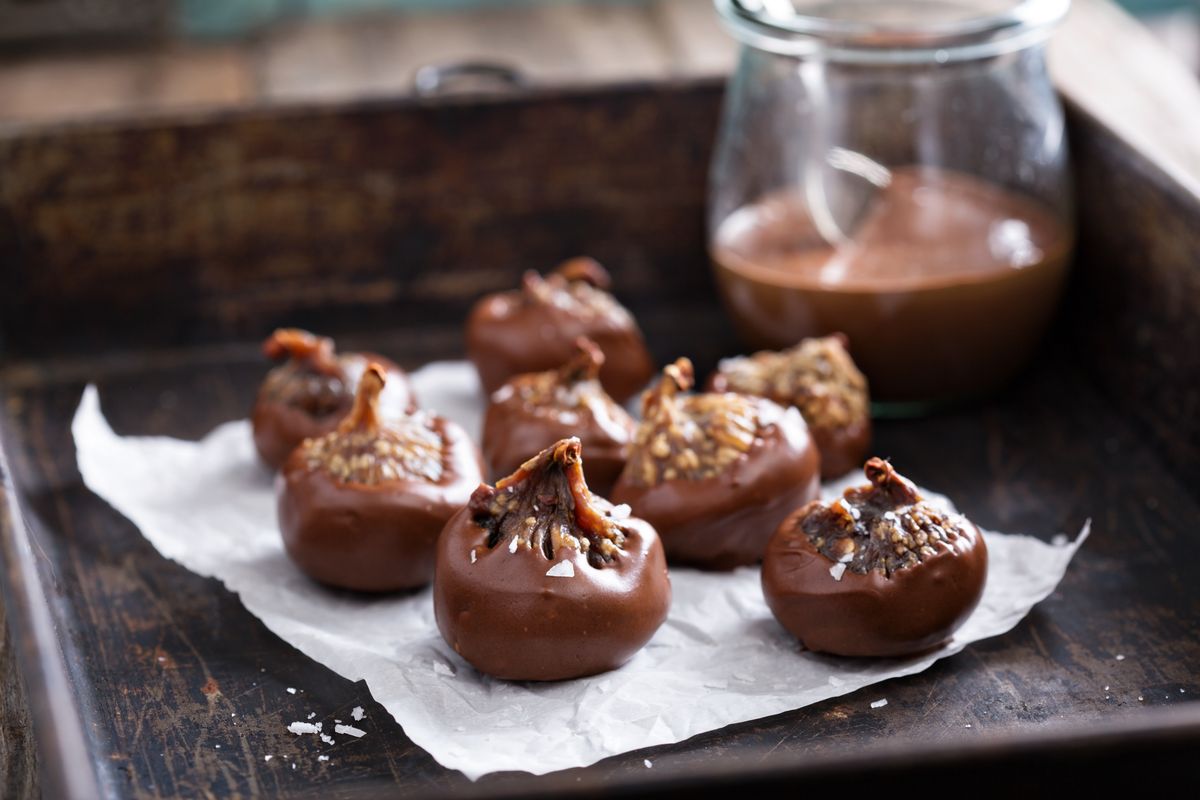 Recipe for chocolate figs, delicious treats, quick to make and perfect as a holiday treat but not only. Let's discover the secrets of this easy recipe!
Chocolate figs are delicious desserts with a delicious coating and a crunchy filling. They are perfect to serve at the end of a meal and also an excellent idea for those looking for suggestions for Christmas gifts to wrap themselves. The real secret of the recipe lies in using dried figs, perfect to be filled first with a hazelnut or an almond and then dipped in melted chocolate. Once this is done, all you need is to be patient while waiting for the chocolate to solidify. Easy isn't it?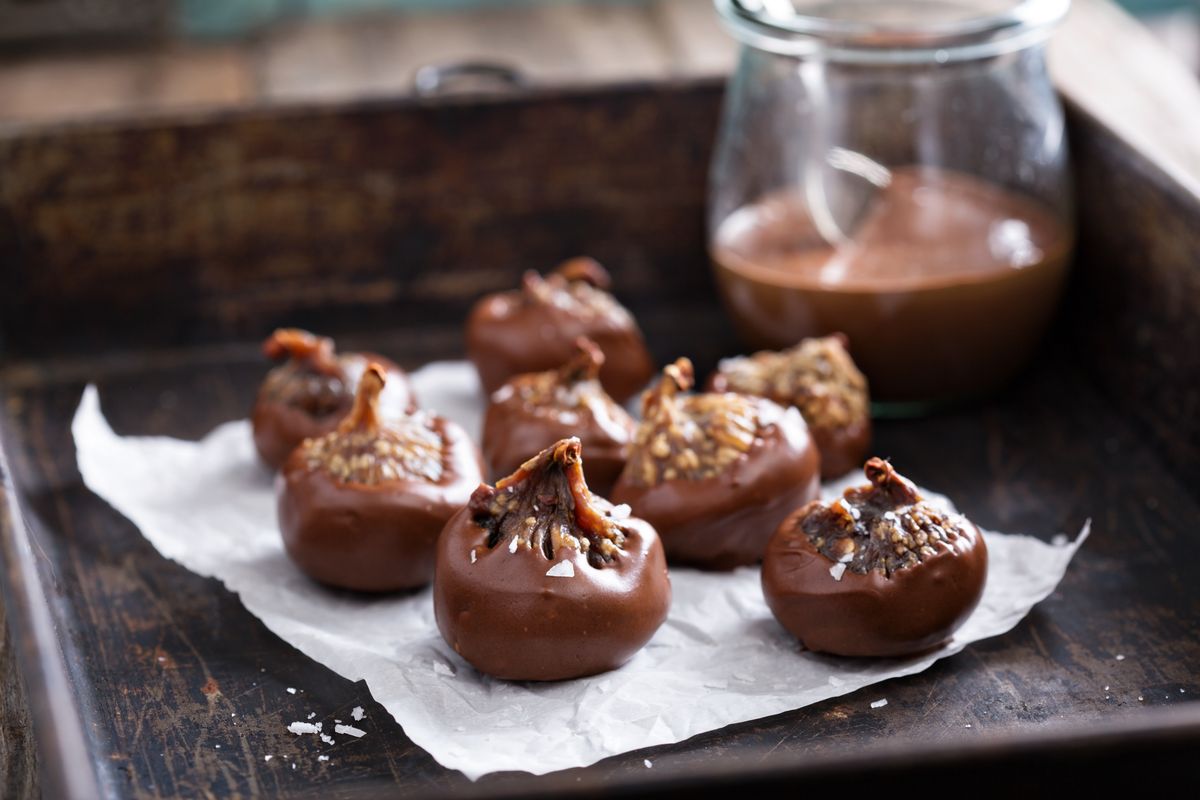 Preparation of chocolate figs
Take your dried figs, with the help of a knife open them at the bottom and insert a hazelnut or almond inside. Close gently and keep aside.
Take the dark chocolate, cut it into small pieces and put it in a special container to proceed with cooking in a bain-marie. Place the container on a pot with water (alternatively the microwave is fine).
Melt the dark chocolate, then, with the help of a wooden toothpick, dip the figs in the melted chocolate, leaving only the upper part free. Gradually place the figs on a surface covered with parchment paper and let the chocolate solidify at room temperature before enjoying.
storage
The dried figs covered in chocolate thus prepared can be stored for up to a week in a dry and cool environment, tightly closed inside a container.
At this point we cannot fail to recommend the recipe for preparing plumcake with dried figs .
Riproduzione riservata © - WT