Curry chickpeas with basmati rice and coriander: the oriental and spicy recipe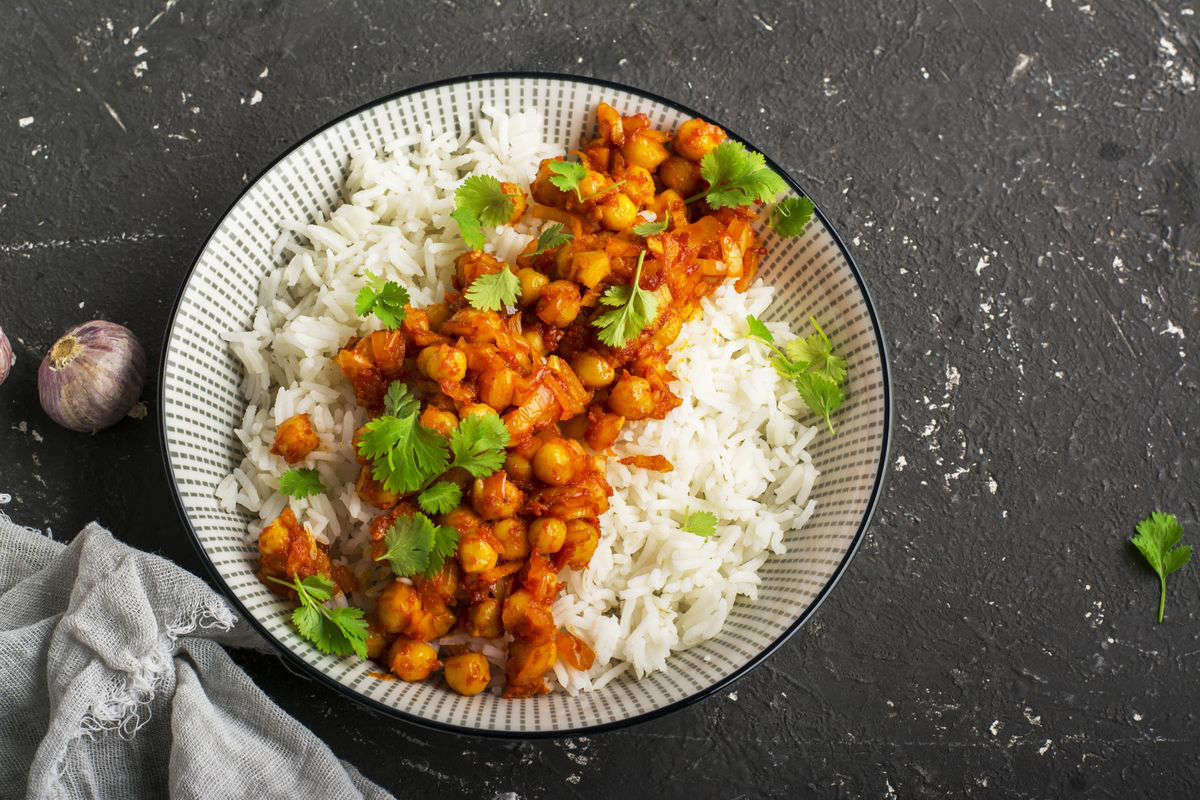 Curried chickpeas with basmati rice and coriander are a unique dish of great substance and flavor. A complete food with the scents of Indian cuisine, here in a simplified version but not for the taste!
Curried chickpeas with basmati rice and coriander make up a dish that is both delicate and decisive. Also suitable for vegans for the vegetable proteins of chickpeas, it is also good for those intolerant to gluten (rice contains starch).
This dish is the delight of the hungry vegan and any curious gourmet. Curry – which is a mix of spices – you might as well not use it. Try making this curry-free dish with just turmeric, paprika and cumin (which are some of the spices present in a curry).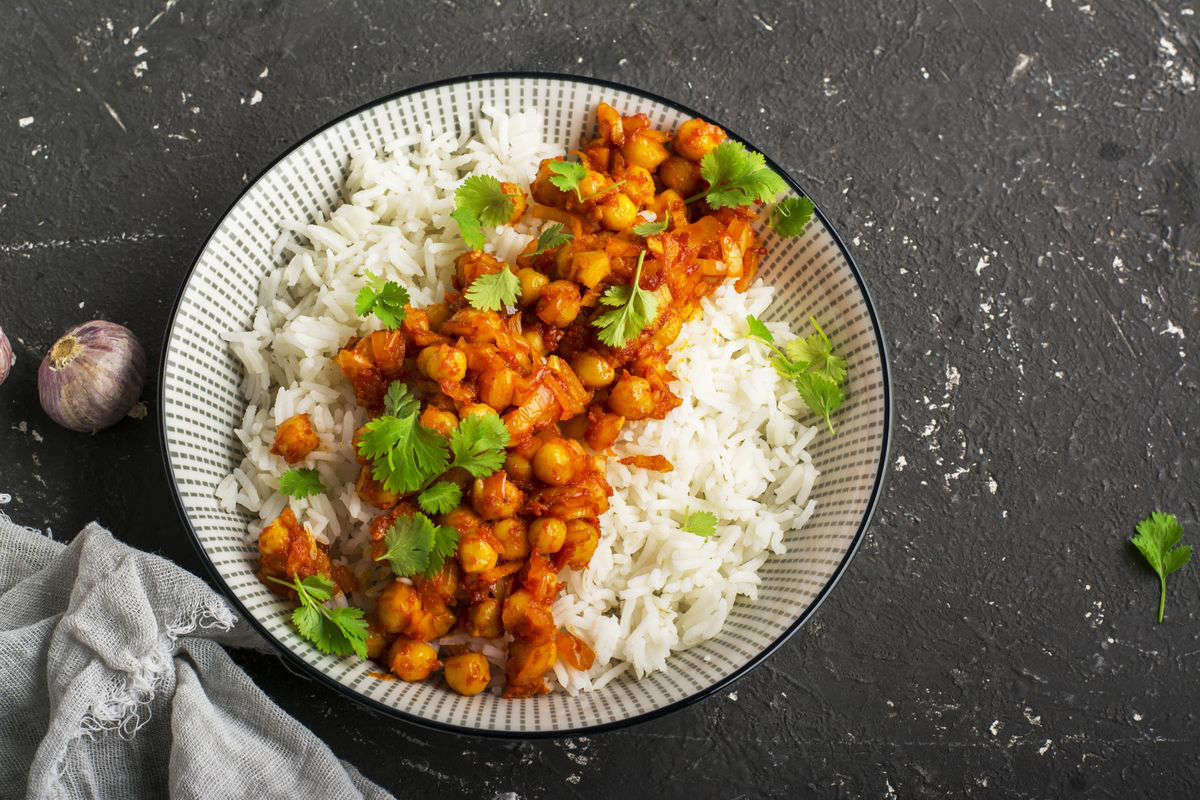 Preparation of curry chickpeas with basmati rice and coriander
You need a pot to cook the rice in salted water. It takes 9 minutes to cook a white basmati .
In the meantime, wash the chickpeas eliminating all the water they can be stored, peel the onion, tomatoes, spring onions and the two cloves of garlic.
Put the tomatoes, a third of the chickpeas, the garlic, the spring onions and the cumin seeds with extra virgin olive oil and a pinch of salt in the blender and let it go until you get a smooth sauce .
In a large pan put the oil and the finely chopped onion and fry, add the powdered spices and the finely chopped fresh chilli pepper and immediately after, the rest of the whole chickpeas and the sauce. Put the lid on and let it go for 10 minutes .
Add the white soy yogurt to the sauce and stirring, let it go for 1 minute with the lid open.
Strain the basmati rice and toss it into the pot with the curry chickpeas.
Garnish with fresh cilantro chopped at the moment and serve.
If you want to try other tasty curry dishes, you could try Coriander and Curry Sweet Potatoes
storage
We recommend keeping this single vegan dish in the fridge for a maximum of 2-3 days in a special container with a lid.
READ ALSO: How to cook basmati rice: all the secrets and tips
Riproduzione riservata © - WT