Eggplant spaghetti, light and different from the usual!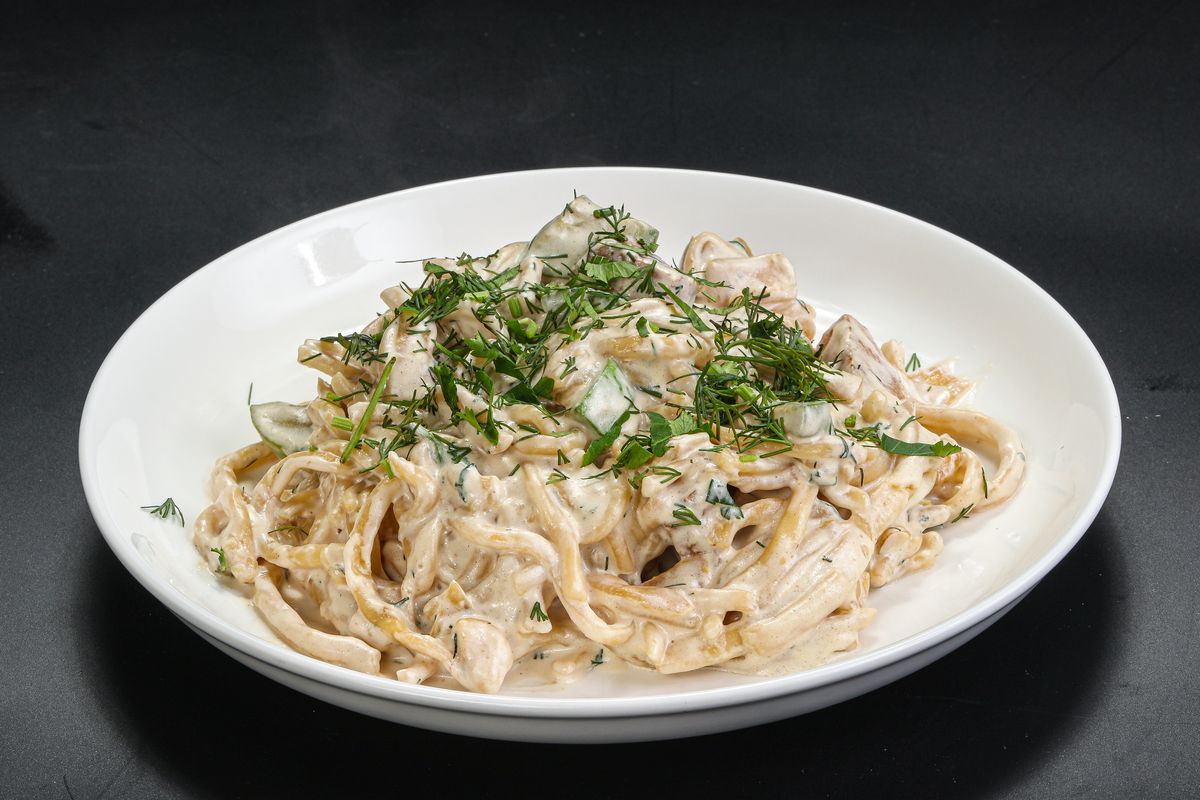 Aubergine spaghetti topped with mint flavored cream and pomegranate grains: a delicious vegetable-based first course that will captivate you.
Eggplant spaghetti is the perfect recipe for those who want to prepare delicious and slightly different first courses. They are a little reminiscent of zucchini spaghetti: both are easy recipes also suitable for a diet dinner or a slightly different lunch.
These spaghetti are perfect for your quick summer menus: you can modify the recipe by adding seasonal ingredients such as cherry tomatoes and replace the cream with a diced feta. I recommend that you consume the spaghetti prepared following this recipe immediately after preparation.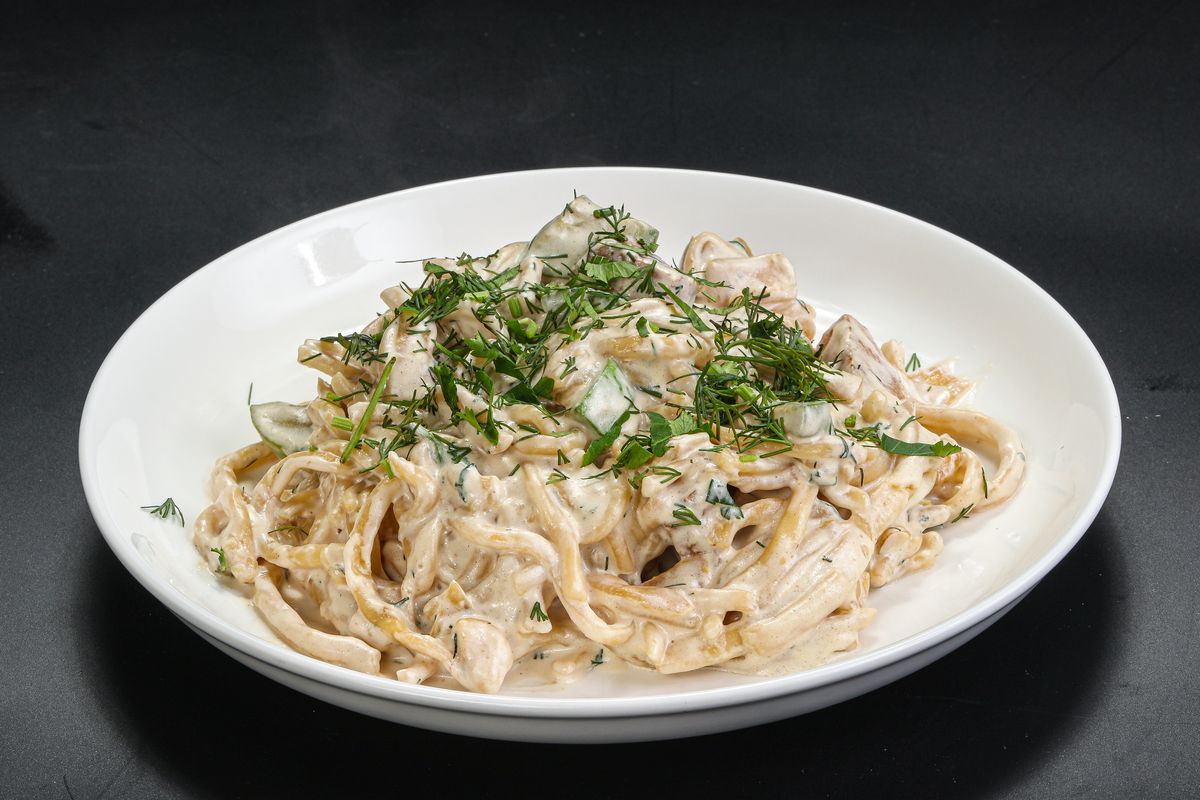 Preparation of eggplant spaghetti
To prepare the vegetable spaghetti, start by washing and slicing the leek, then place it in a large pan and brown over medium heat.
In the meantime, wash the aubergines then wash and clean them.
Continue by cutting thin slices of aubergine then cut lengthwise again to obtain a sort of julienne.
Transfer the sliced ​​aubergines to the pan with the leek, add salt and cook until the aubergines are well cooked.
Heat the cream in a saucepan with a few chopped mint leaves.
Serve and season the spaghetti with the mint flavored cream. Finish by garnishing with a few pieces of washed and dried thyme, more chopped mint and, if you like, with a sprinkling of freshly ground black pepper . Enjoy your meal.
If you liked this recipe you can also try the one to prepare zucchini spaghetti !
storage
We recommend consuming the first course made with aubergines at the moment.
Riproduzione riservata © - WT