Fig and almond jam: a perfect preserve to prepare at the end of summer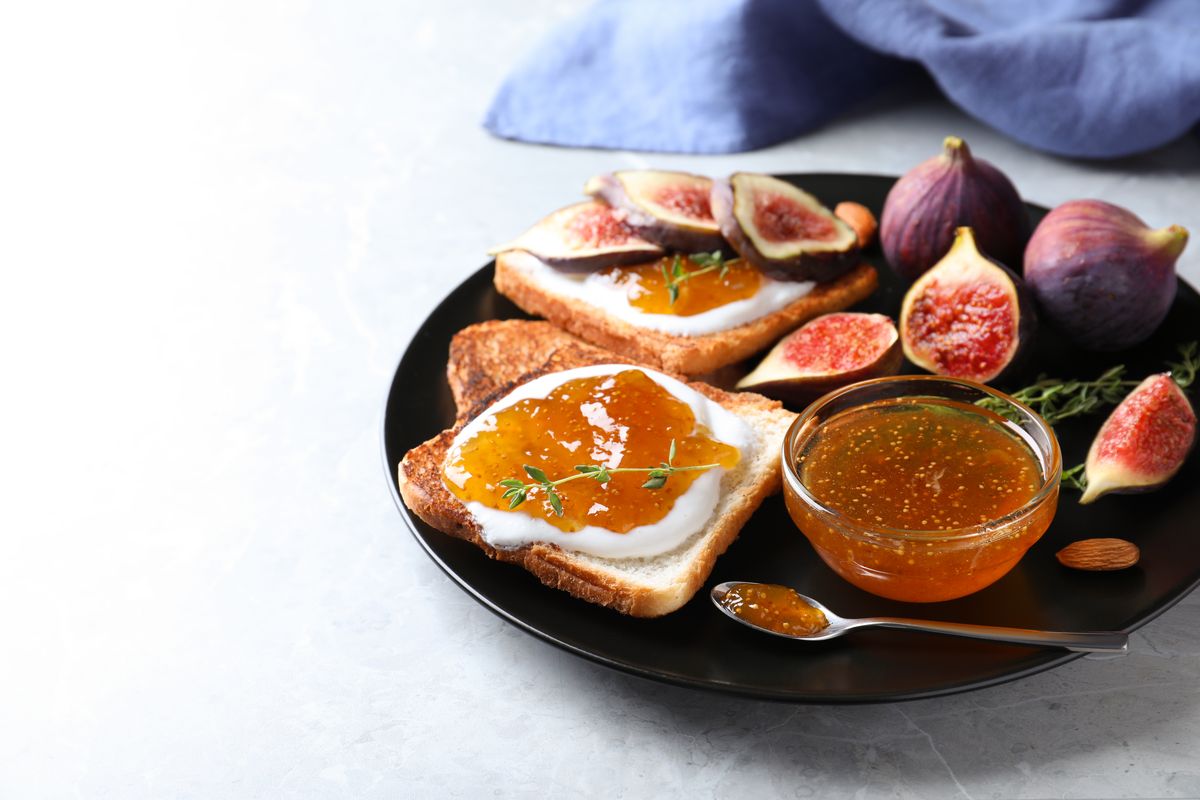 The recipe for fig and almond jam is an easy to make preserve and perfect for those who love the genuine flavors of seasonal fruit.
The time has come to prepare jams and preserves for the months to come. For this reason we cannot fail to tell you about the homemade fig and almond jam, a recipe as particular as it is tasty. The merit is due to the figs and their sugary taste , but the addition of toasted almonds helps to give an extra touch to the jam, both in terms of texture and flavor. Try it on bread for breakfast or to enrich pies and cakes, you will not regret it!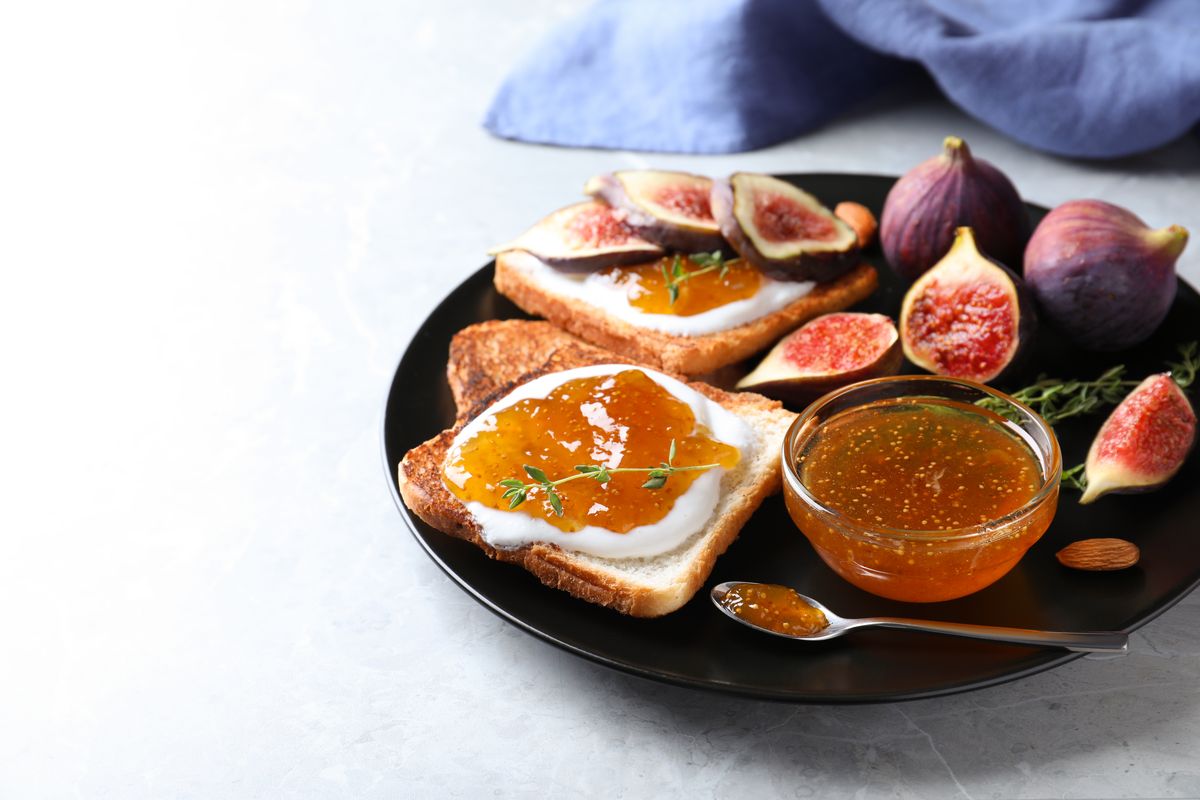 Preparation of fig and almond jam
To make this fragrant fig and almond jam, start by peeling the figs, then cut them into small pieces and put them in a large pan with a thick bottom.
Wash the lemon , dry it and grate half of the zest, being careful not to remove even the most bitter white part.
Add the sugar, mix gently with a spoon and cover everything with cling film. Let it rest for an hour.
After the indicated resting time, useful for macerating the fruits together with the sugar , remove the film and put the pot on the stove.
Cook over medium heat until boiling, then lower the heat and stir occasionally. Separately, toast the peeled almonds in a pan for a few minutes or in any case just enough to make them golden.
Add the whole almonds to the jam or chop them finely until you get a grain before adding them.
Mix well then do the classic test with the saucer to check the right consistency of the jam: drop a teaspoon of jam on a saucer, wait just a few moments then tilt it. If the jam does not run, it is ready to be transferred to well-sterilized jars .
Pot the jam, close with the lids, turn them upside down and let them cool. Store the cold jars in the pantry until use.
storage
The jam prepared in this way can also be stored for 3 months , in a cool and dry place, if the vacuum is formed correctly. Once the jar has been opened, we recommend that you keep the jam in the refrigerator for no more than 3-4 days .
How about trying the tart with fig jam ?
Riproduzione riservata © - WT