Fresh, tasty and delicious: it's the apple smoothie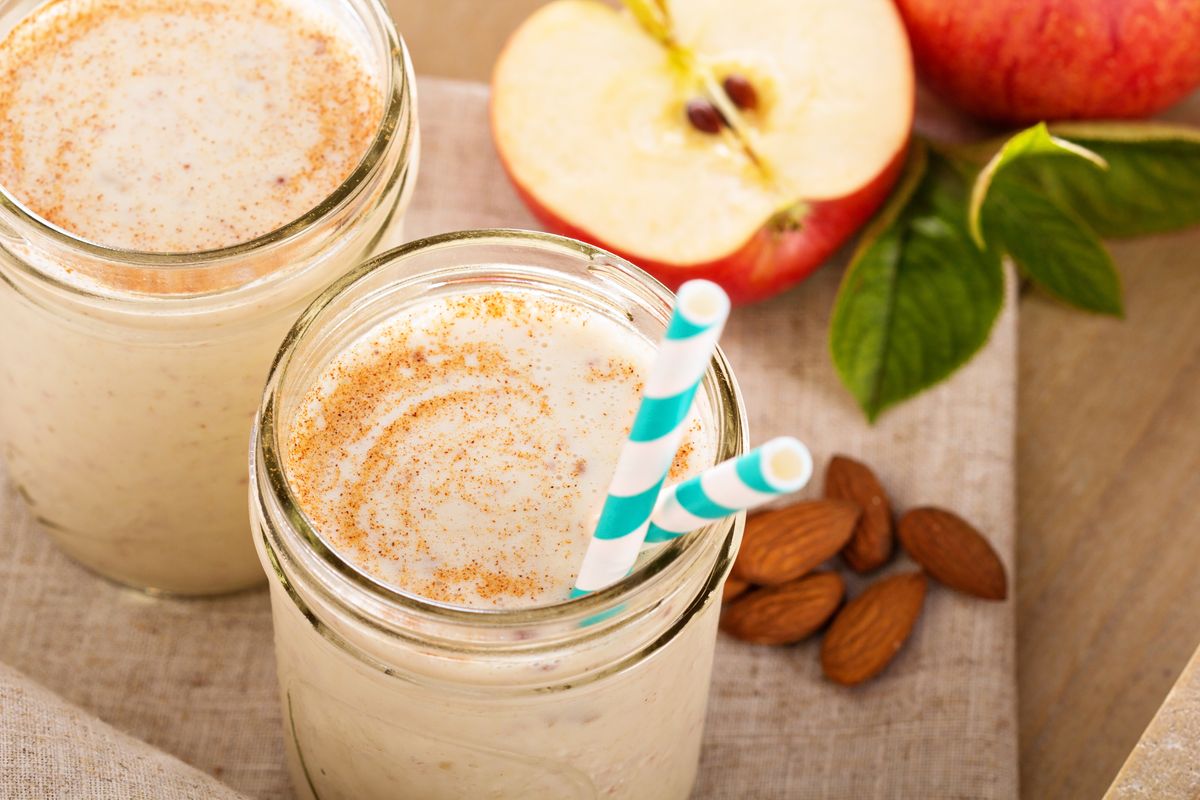 Apple smoothie is a healthy drink, ideal for replenishing energy and consuming fruit in a different way than usual!
Apple smoothie is a simple drink enjoyed by young and old alike, who often don't like to eat fruit. The drink is prepared in a few minutes, it is perfect when you have little time and above all you can prepare it in many different ways . This type of preparation is reminiscent of the apple milkshake, a drink that has apples and milk as its protagonist. Let's see immediately how to make an apple smoothie for breakfast or for a healthy and fresh snack.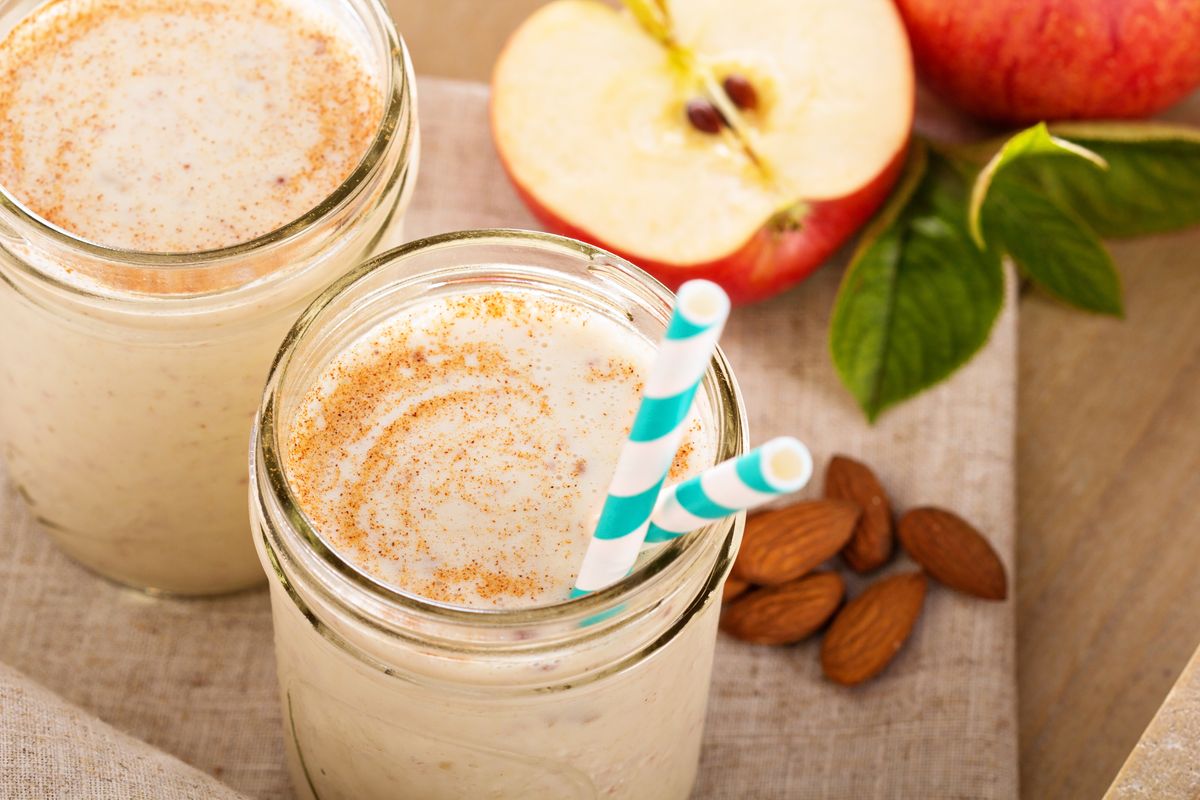 Preparation of the apple smoothie
To make the apple and cinnamon smoothie, peel the apples , cut them into wedges, remove the seeds and stalks. Cut them into small pieces then put them in the blender jug.
Add the milk and start blending everything. Sweeten with sugar and flavor with cinnamon. Stir one last time and pour the smoothie into the glasses.
If you want to get an even smoother smoothie, we recommend that you pass it all with the help of a fine mesh strainer so as to eliminate any fiber residues. Enjoy now!
Apple smoothie with water
Is it possible to make a smoothie with water? Yes, in this case you can use water instead of milk and make a substitution. We advise you to use the same amount of water to replace the amount of milk provided in the original recipe, in order to obtain a smoothie of the right consistency.
Other variations and suggestions for combinations
In this kind of preparations the variations are on the order of… minute! Yes, because it is possible to vary ingredients and combinations according to your taste. For example, you can use plant-based milk such as almond, oat or rice milk to prepare a veg drink. You can flavor the smoothie not only with cinnamon powder, but also with ginger and to make it even more delicious you can add 1-2 teaspoons of unsweetened cocoa powder.
storage
It is important to enjoy drinks of this type immediately after preparation, so as to immediately fill up with beneficial substances and nutrients naturally present in fruit.
If you like recipes of this type, we cannot fail to recommend the coconut milk and banana smoothie recipe.
Riproduzione riservata © - WT