Get ready to make slipper with stewed cod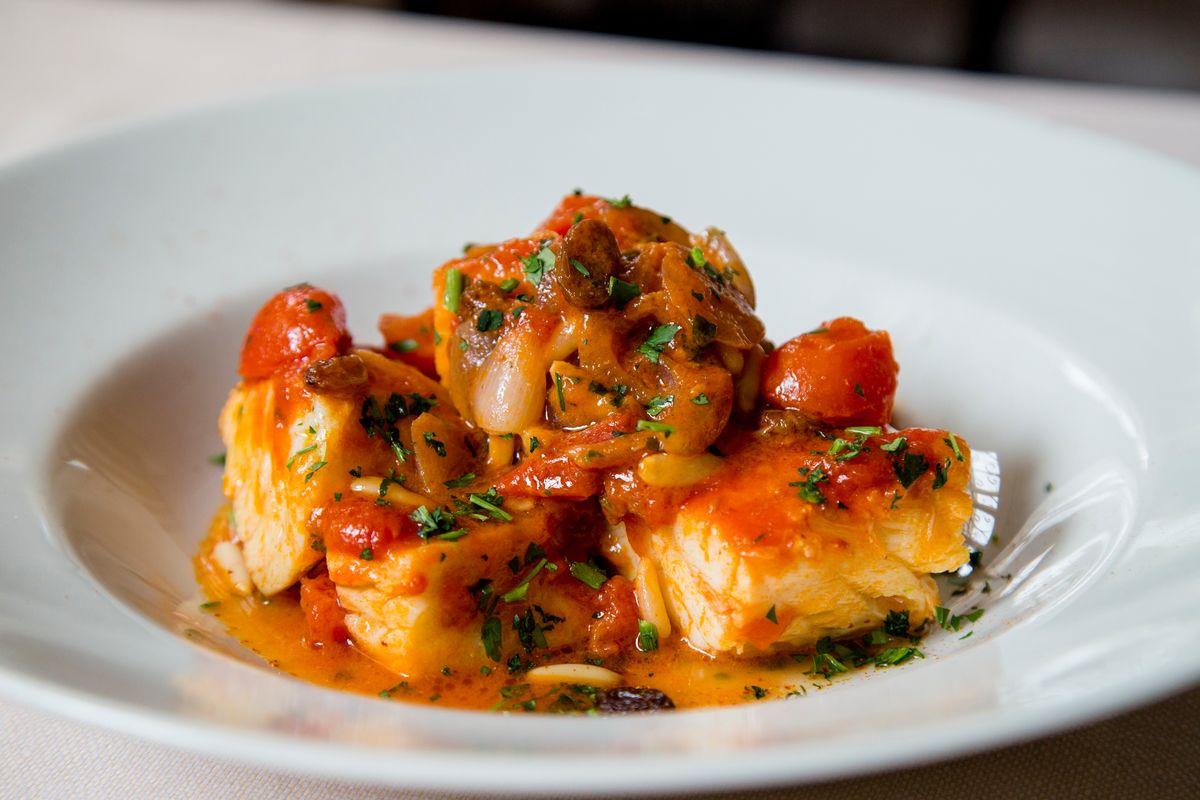 Stewed cod is a really simple fish second course to prepare. Here is our simple and delicious recipe, perfect for family dinners.
Of all the ways of cooking cod there is one that most of all is able to bring people to agreement : stewed cod. And the reason is quite simple: have you ever seen someone resist the temptation to grab a piece of bread and slip into a tomato sauce? No, and that's why we are happy to offer you this recipe.
In fact, it is natural to wonder how to cook cod, a fish that is often sold still covered in salt and the risk of making a mess is quite concrete. But we will guide you step by step in this preparation because desalination of cod is not that difficult ; then cooking it with tomato sauce, Taggiasca olives and capers is child's play.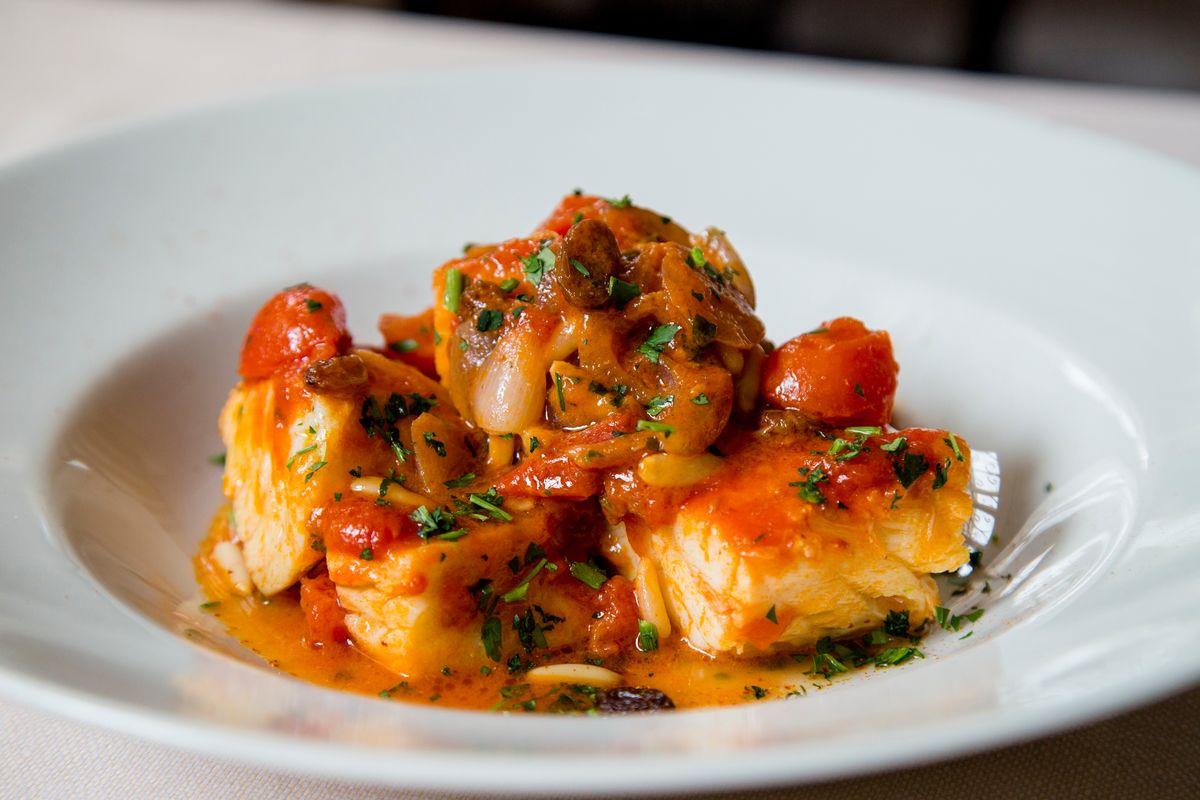 How to cook stewed cod
First of all, it is essential to desalinate the cod properly. To do this, rinse it well under running water, massaging the meat to remove as much salt as possible.
Then cut it into slices about 4 cm wide and put them in a bowl full of water.
The cod will have to hydrate for 48 hours and the water will have to be changed approximately every 6. Only in this way will you be sure that it loses all the excess salt.
Then drain the fillets, rinse them again under running water and pat dry with kitchen paper.
Roll them in the flour and brown them on both sides in a pan with half the amount of oil . You can also omit this part and go directly to preparing the sauce
Then temporarily transfer them to a plate.
Finely chop the garlic and the onions and brown them in the pan with the remaining oil .
Then add the tomato purée , the olives , the desalted capers and cook for 20 minutes .
Finally, add the cod fillets and continue cooking for about 10-15 minutes, adding salt only at the end and trying to cover the fish with the sauce. We recommend not turning the cod to avoid breaking it.
Season with a grind of black pepper and serve.
And here is a video recipe to better follow the steps:
Serve the cod in tomato sauce with slices of toasted bread : you'll need them to make the slipper! We also invite you to try the other recipes with cod : this ingredient is truly sensational!
storage
The stewed cod with this simple recipe can be kept in the refrigerator in an airtight container for 3-4 days . We advise you to heat it in a pan over low heat before consuming it.
READ ALSO: Cod alla ghiotta: a simply amazing fish dish
Riproduzione riservata © - WT