Have you ever tried zucchini carbonara?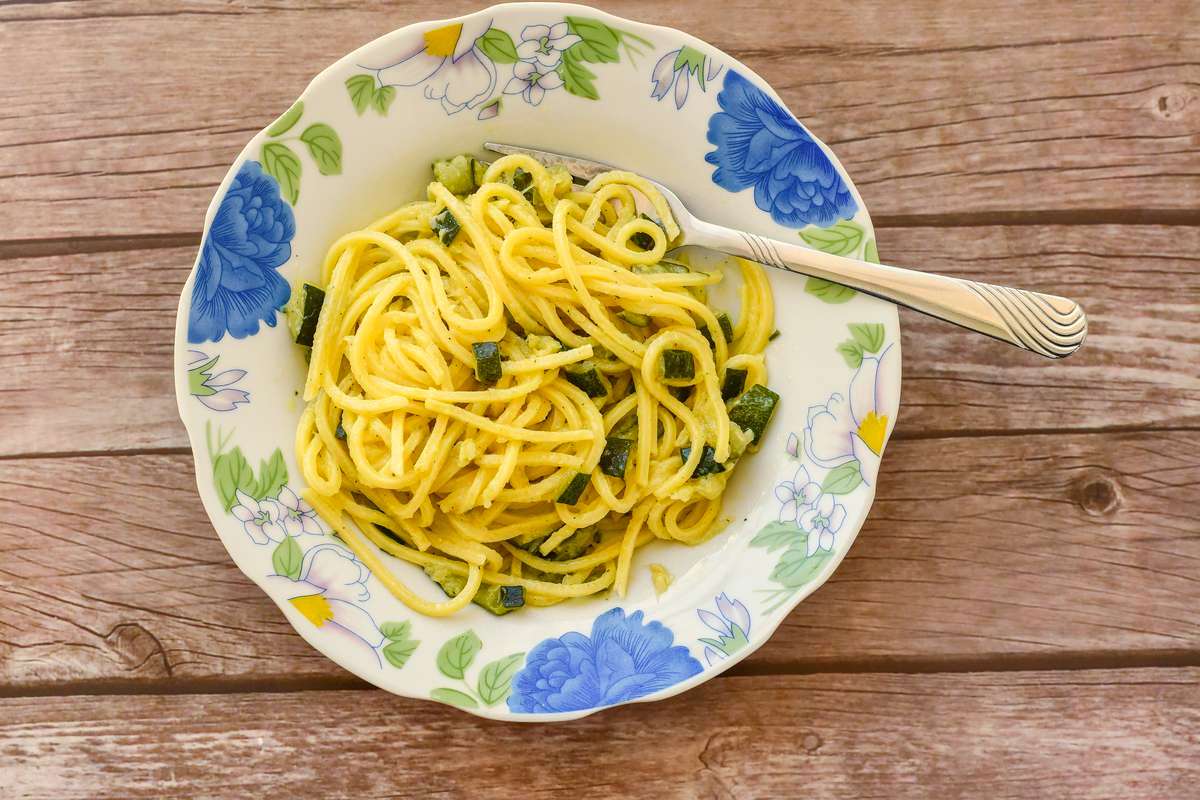 Zucchini carbonara is an exquisite variant of the traditional Roman first course.
Today we prepare the zucchini carbonara, a different version of the famous Roman dish, ideal for any occasion and very easy to make . Of course, touching tradition is always risky, especially when it comes to recipes like this one, appreciated all over the world and on which there has always been debate as to which is the perfect preparation . However, with great respect for tradition, every now and then a little touch of fantasy in the kitchen certainly doesn't hurt!
Today we're going to cook a simple dish, pasta with zucchini and eggs, ideal for all those who want to enjoy this dish in a vegetarian version.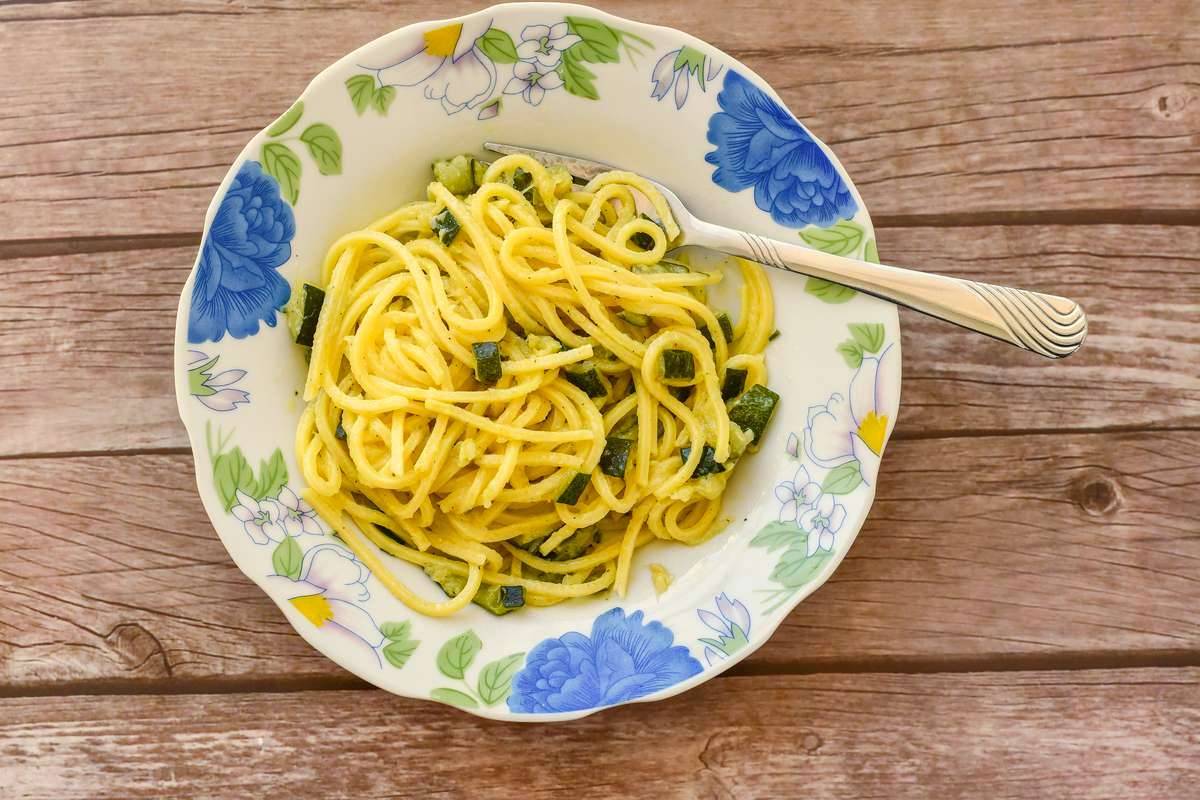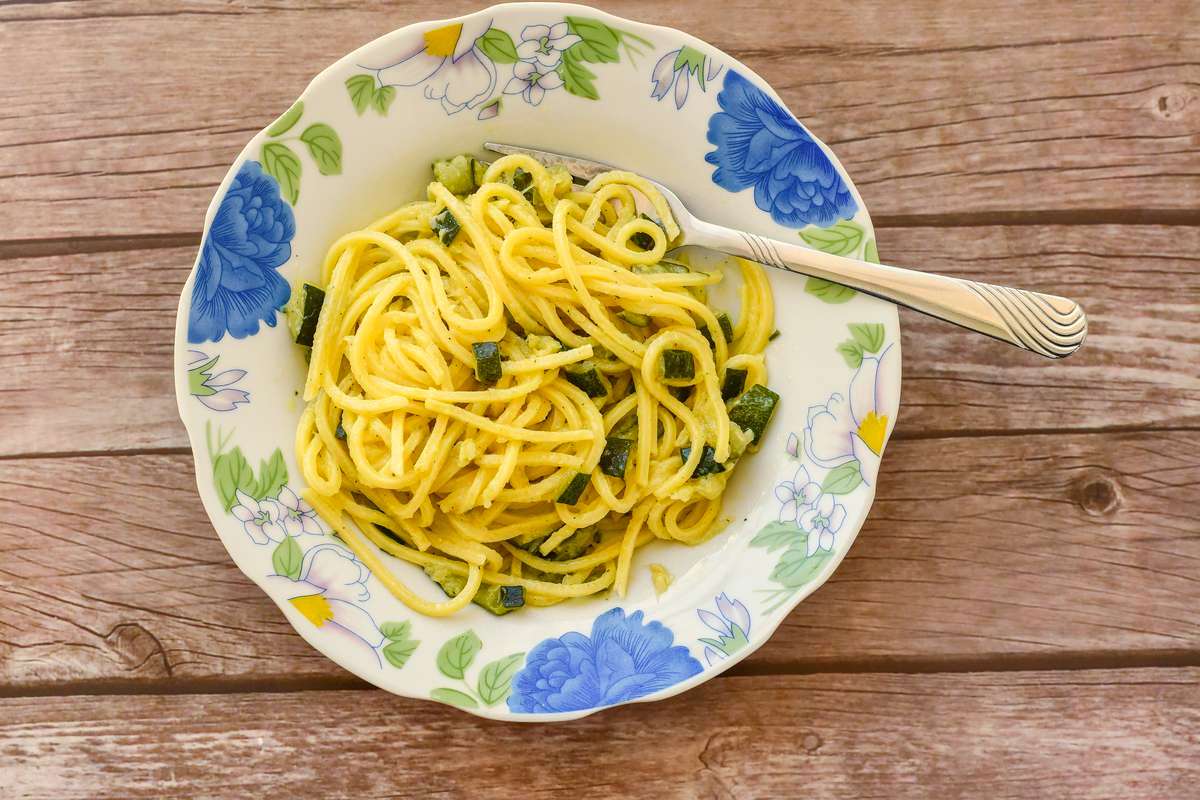 How to make zucchini carbonara
We make a vegetarian carbonara with zucchini but if you wish, you can still add bacon or bacon, which you just have to cook separately and add at the end .

Take the courgettes, wash them and then cut them into thin strips (just like you would with bacon).
Heat a drizzle of oil in a pan and cook over high heat, so that a nice crust forms. Cook the vegetables for about 5 minutes, so that they remain crunchy , then turn off the heat, add salt and set them aside.
Meanwhile, prepare the sauce. For the doses there are different schools of thought, there are those who add 1 whole egg and those who use only the yolks: for a rich and creamy carbonara, we recommend 1 yolk per person plus a whole egg, but if you want a lighter result you can also decrease the quantities. Take a bowl, break the eggs and beat them with a fork.
Add plenty of black pepper, the cheese and a pinch of salt, and continue to stir well until the sauce is creamy at the right point.
Salt the water, cook the pasta and once ready, toss it in the same pan where you cooked the zucchini.
Add the vegetables and mix well.
Once done, turn off the heat, add the sauce with a ladle of pasta cooking water and mix well. Serve immediately with a grind of pepper.
Your carbonara spaghetti with zucchini are ready, enjoy your meal!
For another delicious variation, try our vegetable carbonara !
Carbonara with zucchini: ideas and advice
As we said, if you want you can add the guanciale . In case we advise you to forget the packaged packages that you find at the supermarket: rather buy it from the butcher. To cook it, cut it into strips and without adding any other fat, let it sweat in the pan. The fat, then, you can keep it to complete the recipe at the end.
If, on the other hand, you want advice to always stick to a vegetarian dish, you can use zucchini in a different way to create a crunchy effect. For example, cut them thin or into strips and then fry them ! You will use them to complete the dish at the end.
And here is a video recipe to follow all the steps of the preparation
storage
We recommend consuming your zucchini carbonara at the moment .
Riproduzione riservata © - WT