Heat and mugginess do not give respite? The solution is melon granita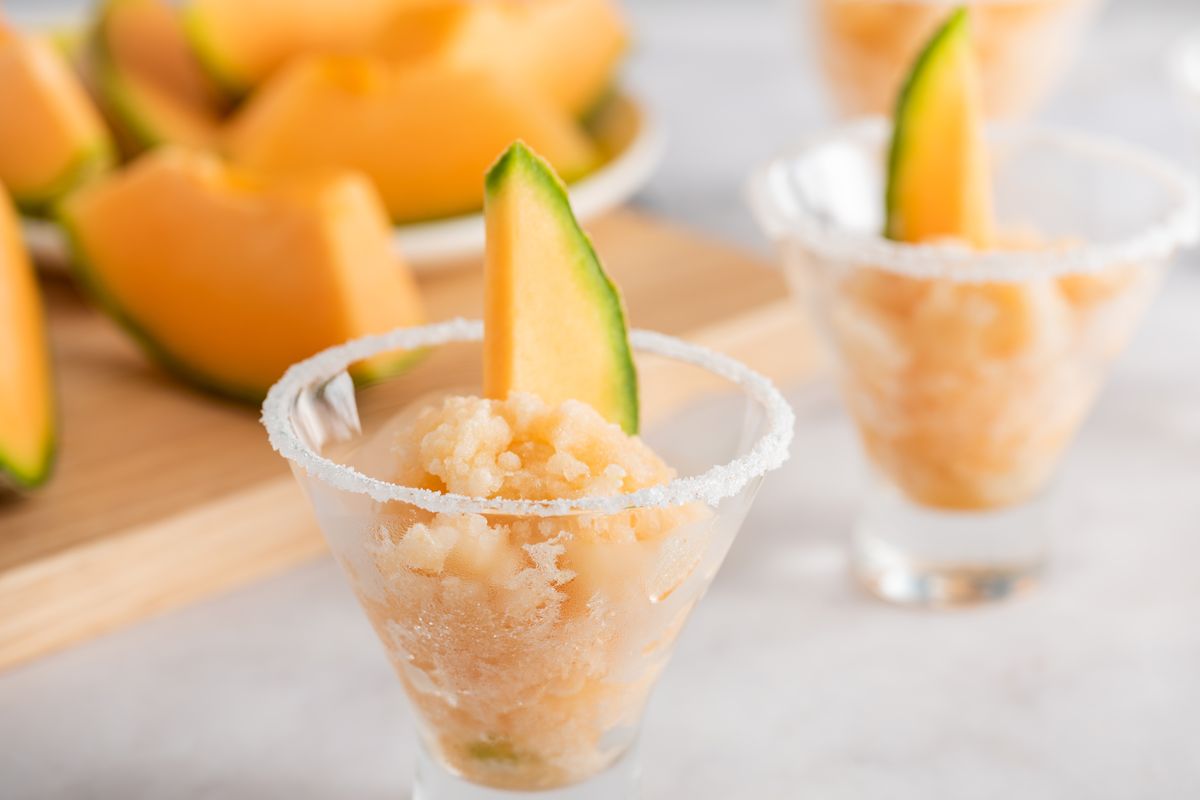 The recipe for melon granita is perfect for those who want to try their hand at preparing fresh and summer desserts. Here's how to proceed!
Have you been wondering for some time how to make melon granita and have not yet had the opportunity to prepare it? What we propose below is our version of the most classic Sicilian recipe, a real delight to be indulged in at any time. As with the vast majority of typical recipes, also in this case there are many variations . We offer you one in which the undisputed protagonist is the melon pulp and that you can prepare both with and without an ice cream maker. Indulge yourself in decorating and enjoying your granita as you prefer.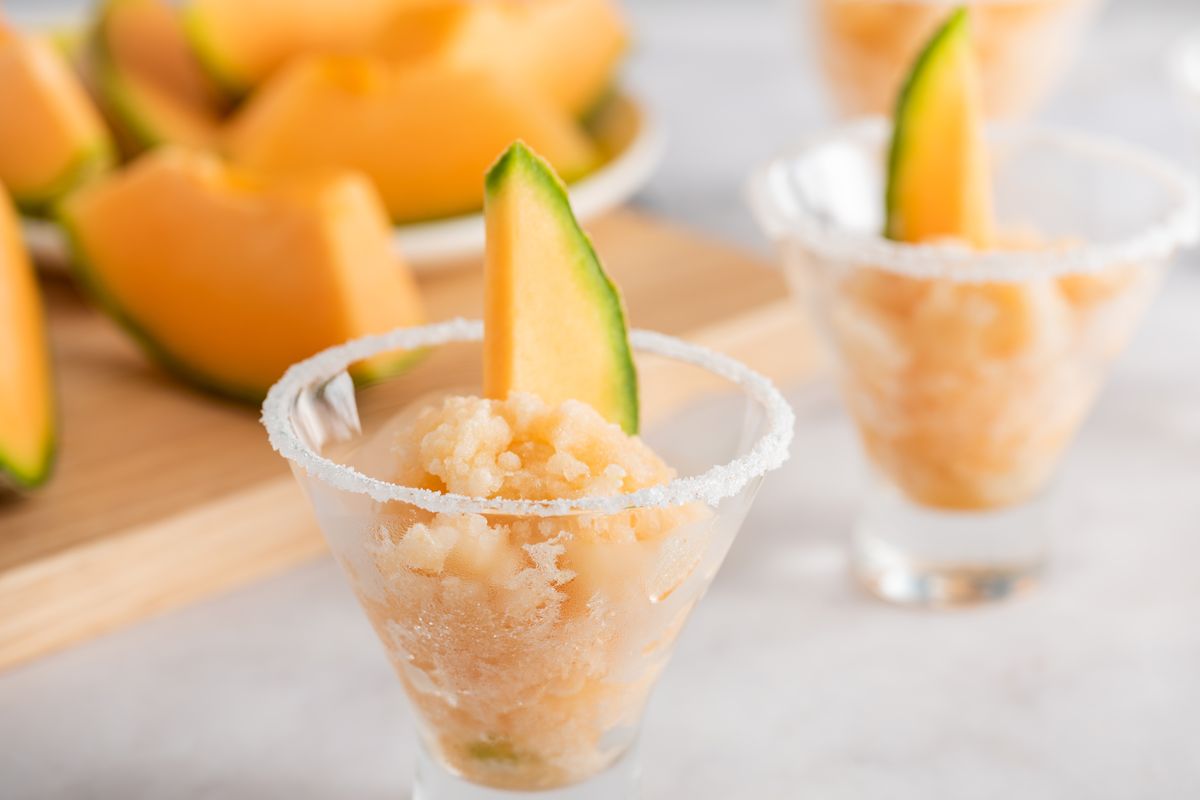 Preparation of the melon granita
To prepare the melon granita without ice cream maker, start by cutting the melon in half , remove the seeds then cut it into wedges and remove the peel a little at a time.
Cut the pulp into pieces and set aside. Now prepare the sugar -water-based syrup: put the water and sugar in a saucepan. Put on the heat over low heat until the sugar is completely dissolved.
At this point, turn off the heat and let the syrup cool . Then add the cold syrup to the melon pulp and blend everything with an immersion blender.
Transfer the mixture thus obtained into a metal container and leave to rest in the freezer for about 3-4 hours .
Every 30-40 minutes take the container out of the freezer and stir with a spoon to break the ice crystals formed. After the indicated time, serve the melon granita garnishing the glass and the granita.
Melon granita with ice cream maker
If you have the possibility, you can prepare the granita with the help of the ice cream maker. In this case, all you have to do is follow the previous procedure up to point 3 and instead of putting the mixture to rest in the freezer you can use the ice cream maker. After pouring the melon pulp and syrup mix into the ice cream maker, turn it on and set the working times indicated in the specific instruction booklet.
storage
We advise you to consume the granita thus prepared immediately after preparation.
To cool off during the hot summer days, you cannot fail to prepare the lemon granita too.
Riproduzione riservata © - WT