Homemade melon sorbet: the freshest spoon dessert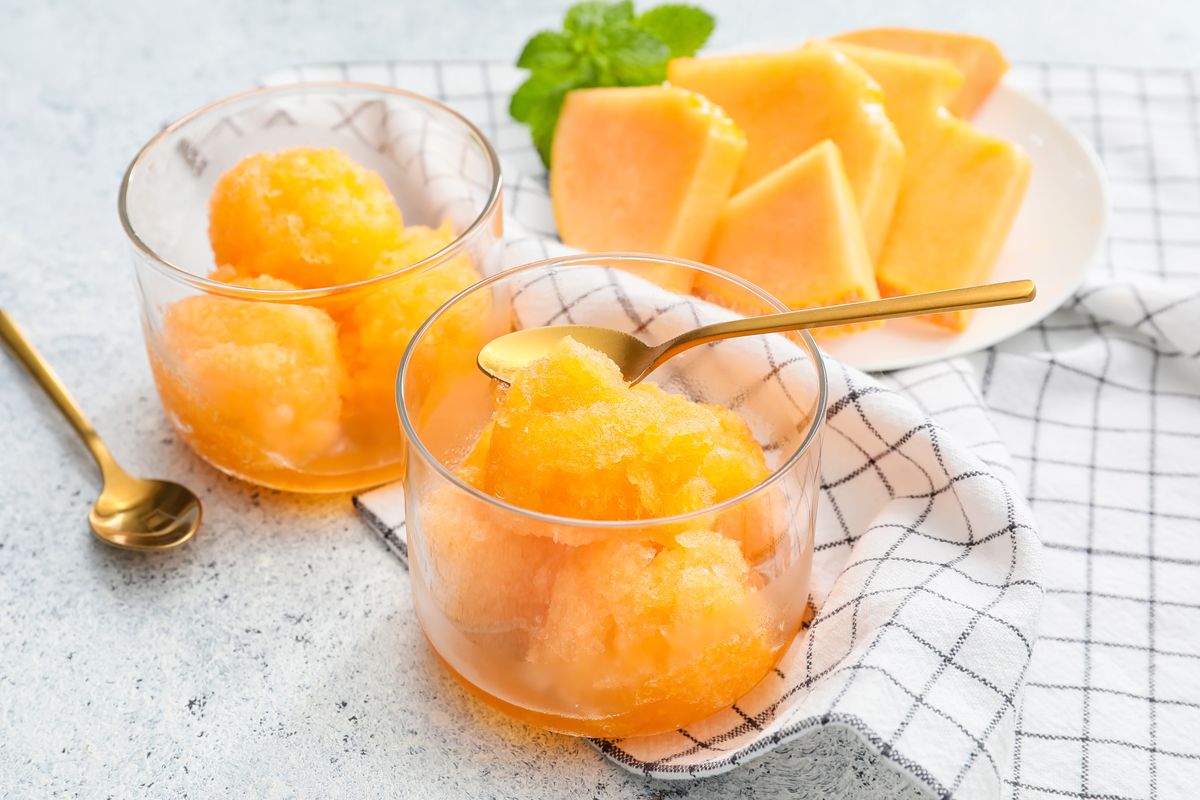 How is melon sorbet made? What are you waiting for to discover all the secrets of one of the symbolic preparations of the summer season? Here is the recipe!
The melon sorbet recipe is ideal for those looking for ideas to prepare a fresh and alternative sorbet to the more classic flavors. This is a homemade dessert that you can really easily prepare and serve at the end of a lunch or dinner or as a refreshing snack. You can prepare this delicious dessert with or without an ice cream maker, little changes in terms of results: you will get a thick, colorful and super fruity cream!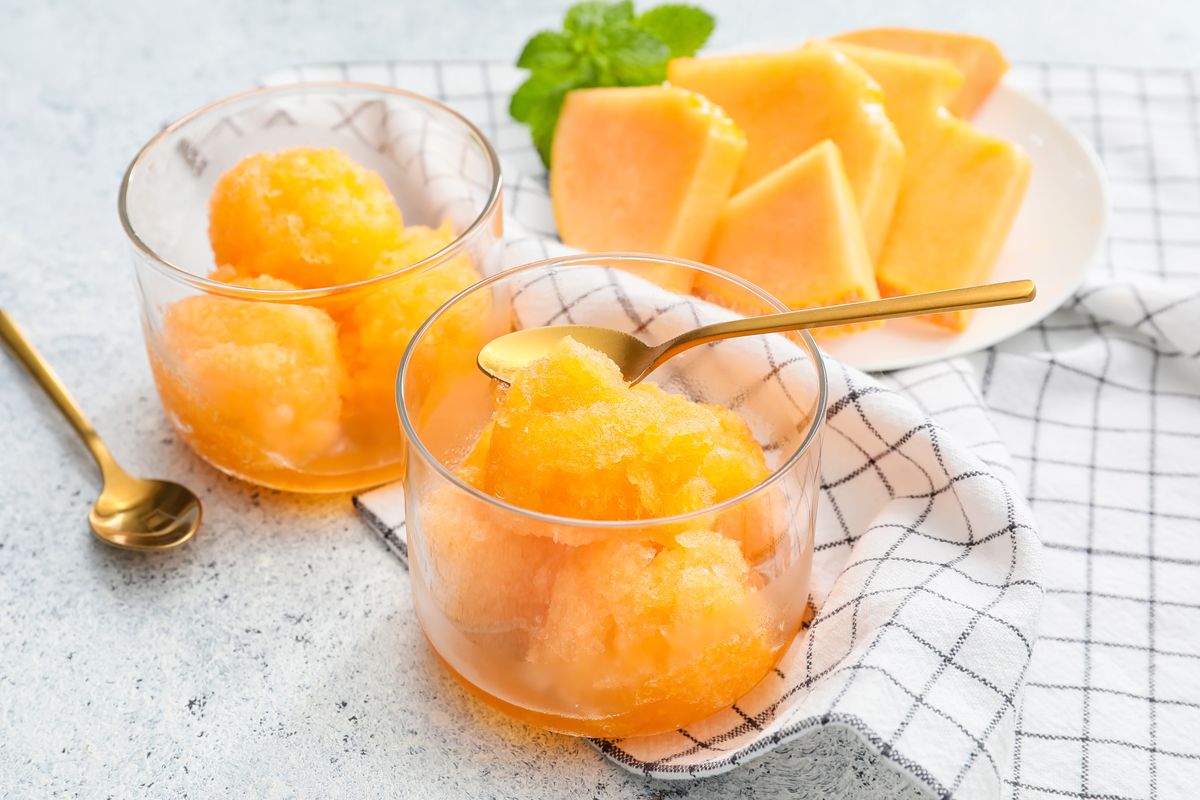 Preparation of melon sorbet
To make the melon sorbet without an ice cream maker, start by preparing a syrup based on water and sugar : pour the water into a saucepan, add the sugar, bring to a boil and leave on the stove for 8-10 minutes so as to melt completely. sugar.
Turn off the heat and let the syrup cool . Meanwhile, clean the melon: cut it in half, remove the seeds then cut into wedges and remove the peel. Cut the pulp into cubes and blend until you get a puree.
Add the syrup to the pureed melon pulp, mix and pour everything into a bowl. Leave to rest in the freezer for no less than 4 hours , remembering to blend or mix the mixture with a spoon every hour in order to keep the mixture always homogeneous.
Melon sorbet with ice cream maker
If, on the other hand, you have the possibility to use the ice cream maker, you can prepare the sorbet simply by changing the final steps of the procedure.
Follow the previous procedure up to step 3 and mix the syrup with the pureed melon.
Pour the mixture into the basket of the ice cream maker , set the working duration for a minimum of 30 minutes or in any case for the time provided by the machine for this type of preparation.
Remember that processing times may vary depending on the type of ice cream maker and the power.
storage
To get your fill of freshness, we recommend that you also take a look at the lemon granita recipe.
Riproduzione riservata © - WT