Homemade sauerkraut is another matter entirely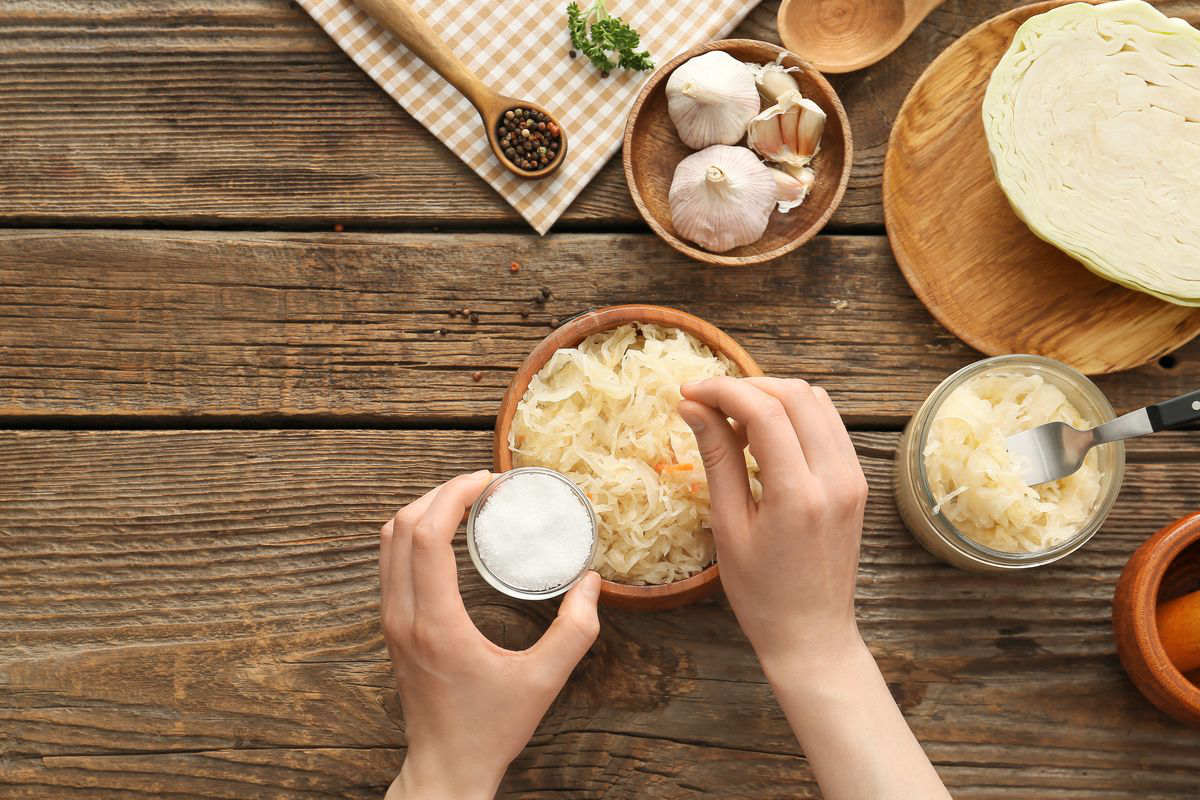 Sauerkraut, a widely used dish in German cuisine, is a side dish with a particular flavor based on cabbage.
What would a delicious dish be without a good side dish? With this recipe for preparing homemade sauerkraut, or sauerkraut , you can make a tasty and perfect vegetable side dish to combine with meat dishes, especially the classic Bavarian sausages!
In the original recipe, raw sauerkraut should be left to ferment for 1-2 months in a barrel with salt, pepper, cumin and juniper. Today we are going to prepare this classic recipe, but first we will teach you a simple preparation which involves cooking the cabbage flavoring it with juniper and cumin, obtaining an equally delicious result in less time! Let's see how to make this quick and easy side dish !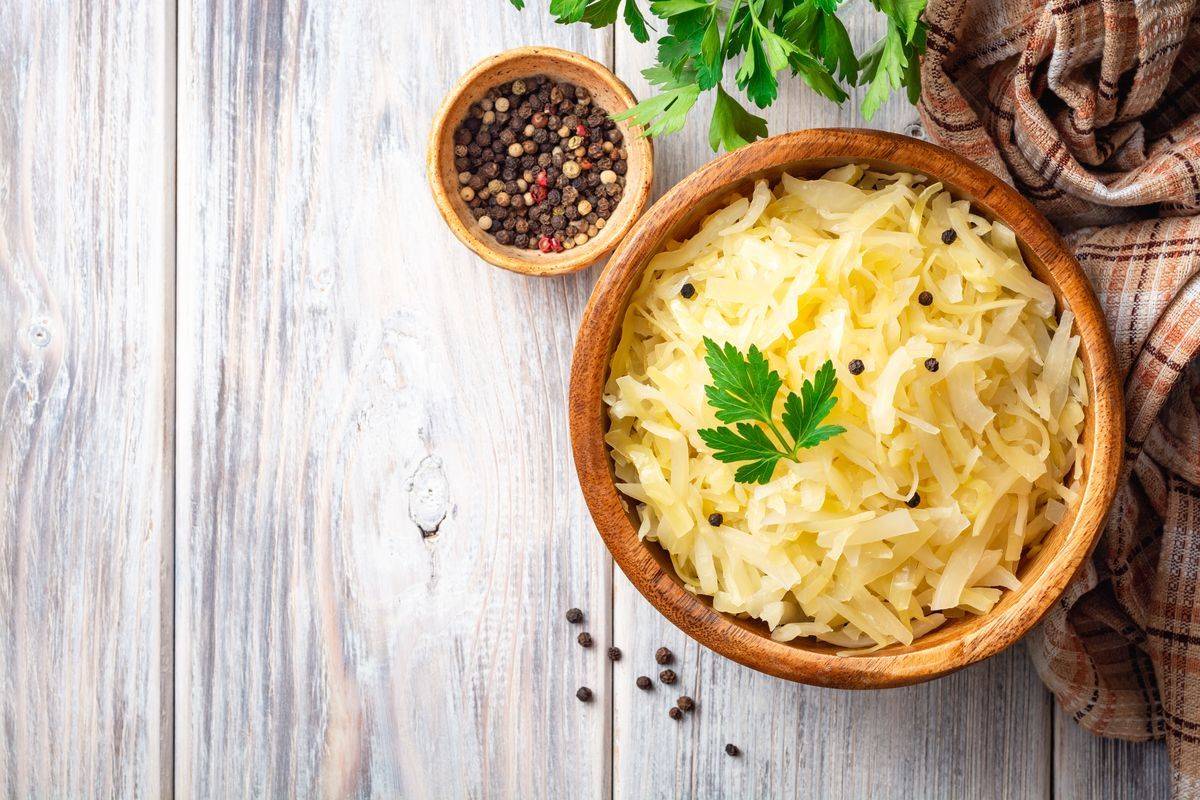 How to make sauerkraut in a pan with the quick recipe
First, cut the cabbage in half and remove the core and outermost leaves. Take the two halves and cut them coarsely , then wash them under running water and dry them well.
In a large non-stick pan, fry the thinly sliced ​​onion with a tablespoon of extra virgin olive oil. Add the cabbage and blend immediately with a glass of white cooking wine. Once the alcohol has evaporated completely, add the juniper berries, cumin, salt and pepper.
Cook the cabbages for at least an hour and a half , trying to constantly check that they do not stick to the pot. In case, help yourself by adding water every now and then.
Serve your cabbages as a side dish , combining them with your favorite dish. Enjoy your meal!
If you have any leftover of this vegetable, we also leave you all our cabbage recipes for you to try!
How to make sauerkraut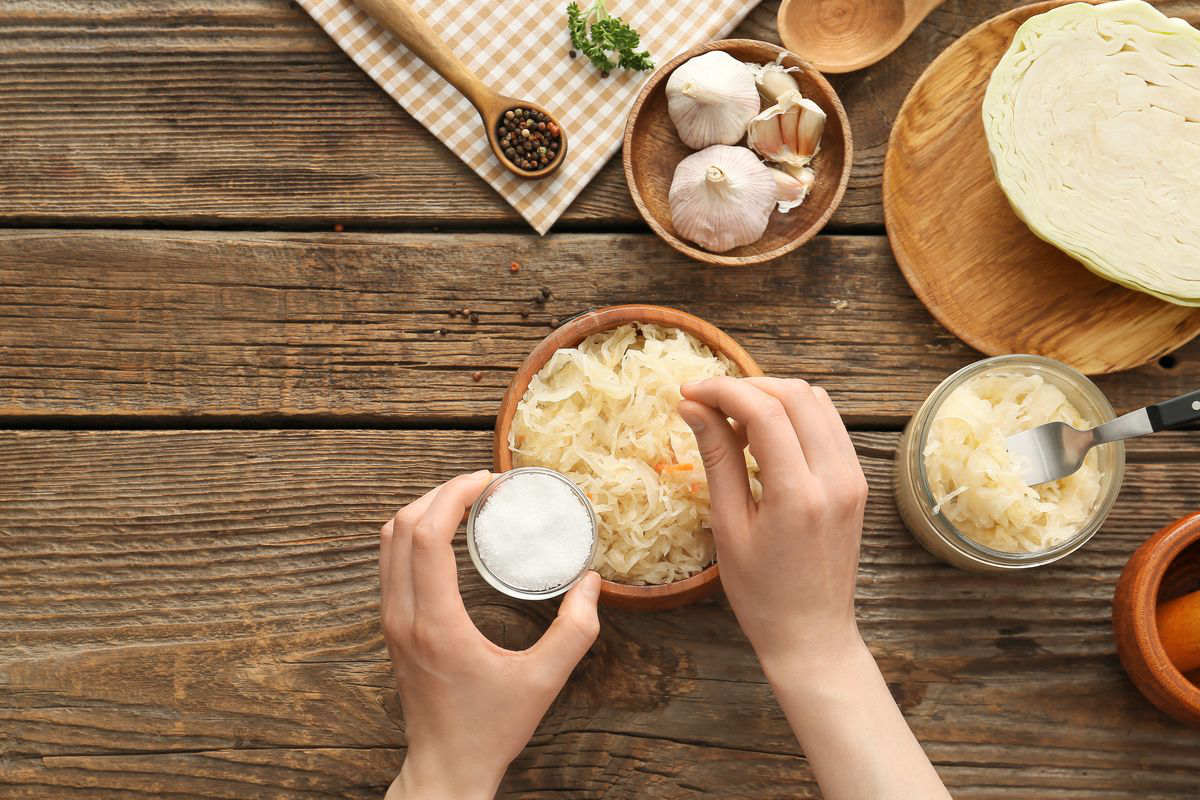 Now that we have given you the recipe for quick and tasty sauerkraut we want to explain how to prepare the traditional product at home. Know this recipe needs its time. in fact, the cabbage must rest for at least a month before being tasted.
1 cabbage
bay leaf to taste
Salt to taste
juniper to taste
cumin seeds to taste
Wash your cabbage well, making sure to select a fresh and good quality one.
Cut it in half, remove the hard central part and the first leaves, then cut it into strips as thin as possible.
Wash the chopped cabbage under running water and then dry everything thoroughly with a clean kitchen towel.
Now weigh the cabbage (it should be about 1 kg) and add 25 g of fine salt for every kg of vegetables, so that fermentation can be activated.
Mix the cabbage well with the salt and put it to rest in a large bowl for at least 1 hour .
After the time has passed, resume the vegetable, which will have released a lot of liquid, at this point take a container, we used one in terracotta, and pour a first layer of sauerkraut alternating it with juniper berries, bay leaves and cumin seeds until finished the product.
Remember to also add the vegetable liquid so that it completely covers the vegetables, if not, quickly prepare a brine with water and salt and pour it into the pot until everything is covered.
Now is the time to close well and leave to rest . To close the pot, choose a lid that is smaller than the container, so that it comes into direct contact with the sauerkraut.
Also add a weight over the lid (which could also be a simple serving dish) and seal everything well with aluminum foil and, if necessary, a round of kitchen twine.
Store the "bundle" in a cool and dry place, away from sources of light and heat, for at least 1 month before placing it in sterilized jars and use it as desired.
Frankfurters and sauerkraut: how to cook them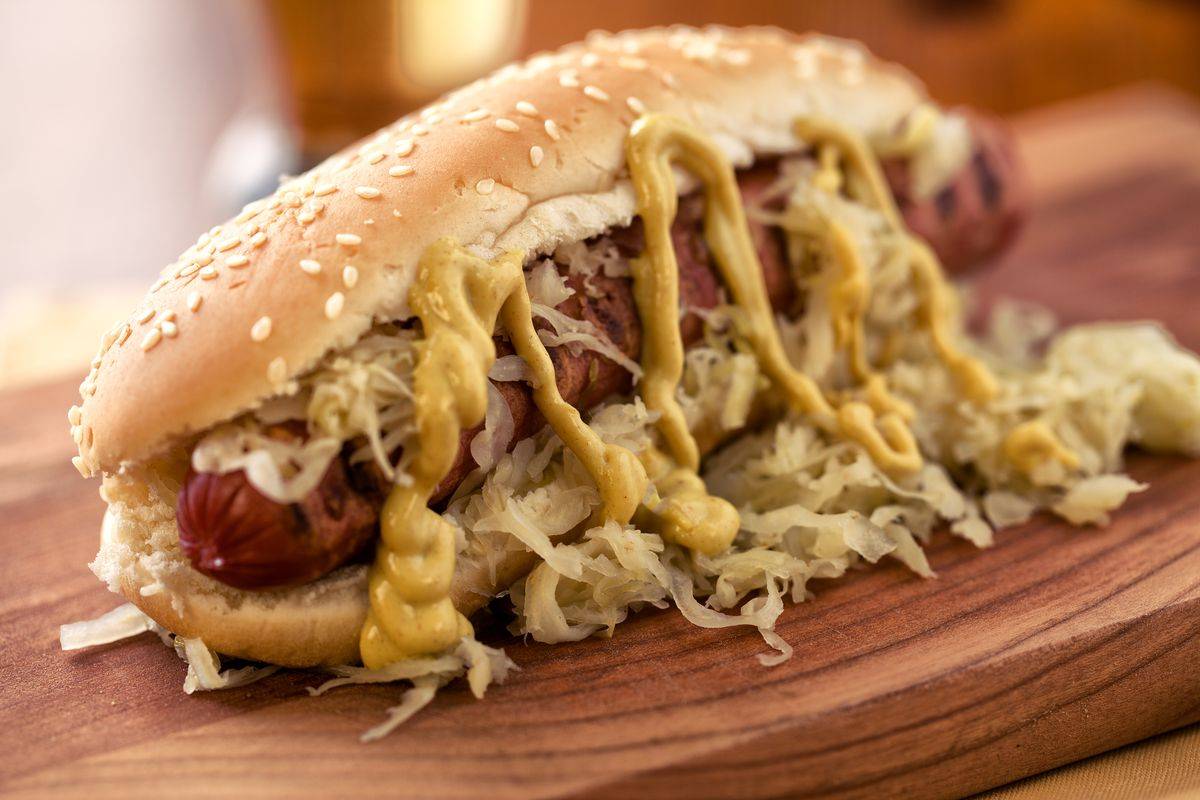 Pairing par excellence of German cuisine, if you are looking for the perfect companion for your sauerkraut, the answer lies in frankfurters ! After cooking the cabbage, grill the frankfurters on a plate until they take on color, and then serve everything .
You can make a dish or prepare the classic hot dogs, adding a generous dose of mustard . Not only that, if you love this German recipe you can also cook sauerkraut as a side dish for a nice shank, or some very Italian salamella to blend two European culinary cultures.
If you liked these homemade sauerkraut, then you should also try the coleslaw , the Irish coleslaw. It will surprise you!
How many types of cabbage do you know?
storage
As for sauerkraut cooked in a pan, we recommend keeping them in the fridge, in a special container with a lid, for a maximum of 3-4 days .
On the other hand, with regard to homemade sauerkraut, if you do not boil the jars full of product to create the vacuum, you can keep them in the fridge for about 1 week and use them as needed. Otherwise you can also keep them for a few months in the cellar, or in any case in a cool and dry place.
READ ALSO: Baked pork knuckle with red wine, for a Sunday with the family
Riproduzione riservata © - WT