How good is the pumpkin baked with speck… that's how we prepare it!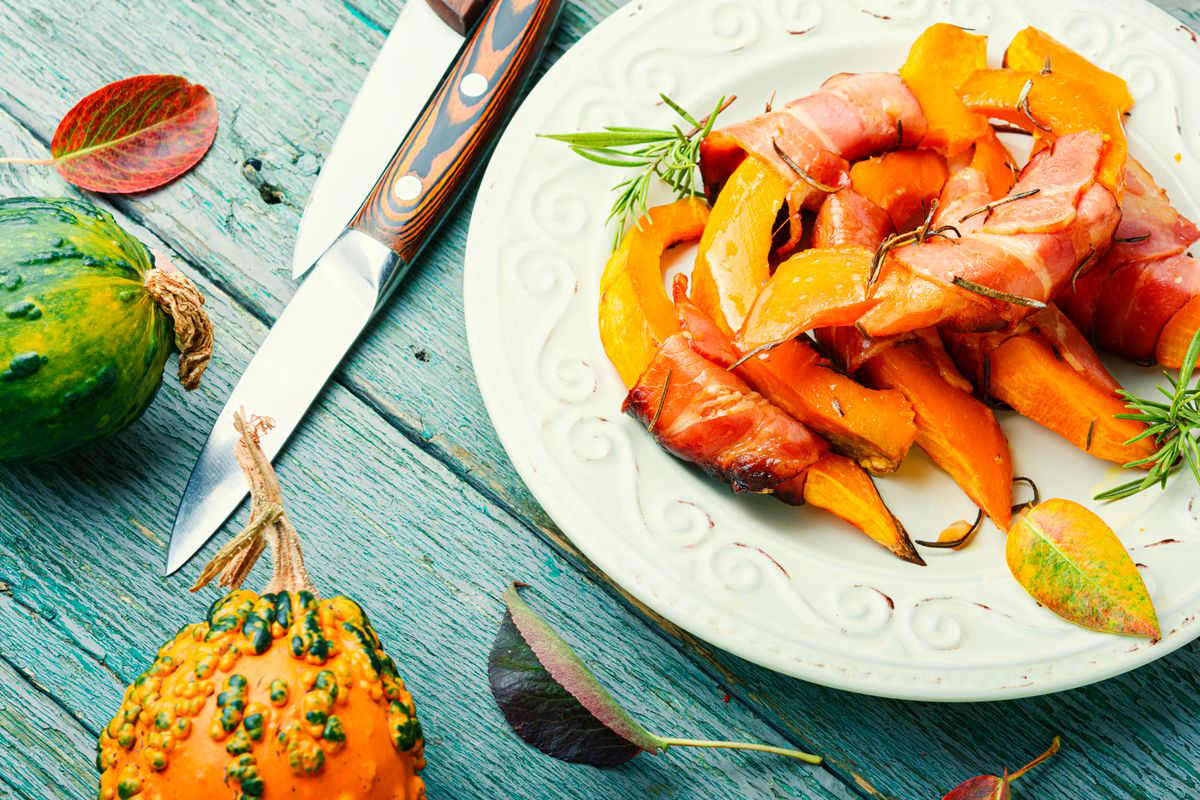 The recipe for baked pumpkin with speck is really easy to make. Here's what it is!
Baked pumpkin with speck is a delicious and tasty dish, to which is added the fact that it is prepared in a few minutes. This recipe, in fact, is very particular, as the pumpkin is enriched with slices of speck as a roll . Speck is already very tasty, but the real secret of this recipe is that the pumpkin is flavored with oil, salt, pepper and aromatic herbs before cooking. For this reason we advise you to use the aromatic herbs that you prefer or that you have available. Excellent are thyme, rosemary, but also sage and bay leaf. You can serve the pumpkin prepared in this way as a delicious aperitif or as a main course. To you the choice!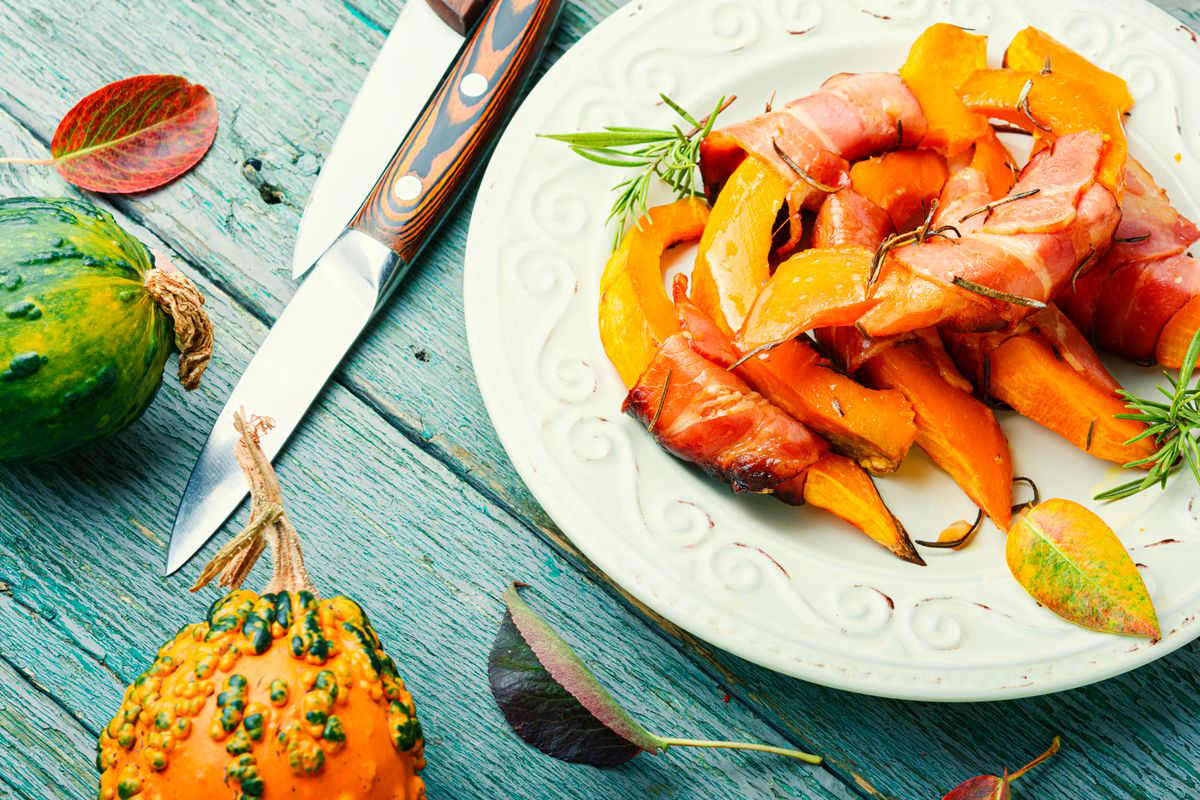 Preparation of baked pumpkin with speck
First, start by cleaning the pumpkin: remove the seeds and internal filaments with the help of a spoon, remove the peel in order to obtain the indicated quantity, then cut them into slices of about 2 cm. Season the pumpkin slices with the oil and herbs of your choice, salt and pepper.
Take the speck and wrap each slice of pumpkin with two slices of speck starting from the center. Place each slice with the bacon wrapped in the pumpkin on a baking sheet lined with parchment paper .
Bake in a preheated oven at 180 ° C for about 15-20 minutes . When cooked, remove from the oven, let it cool just a few moments and serve.
storage
The pumpkin thus prepared can be stored in the refrigerator tightly closed in an airtight container or covered with cling film for 2 days .
Now we cannot fail to recommend the pumpkin gateau recipe.
Riproduzione riservata © - WT