How to make fried aubergines, a mouth-watering recipe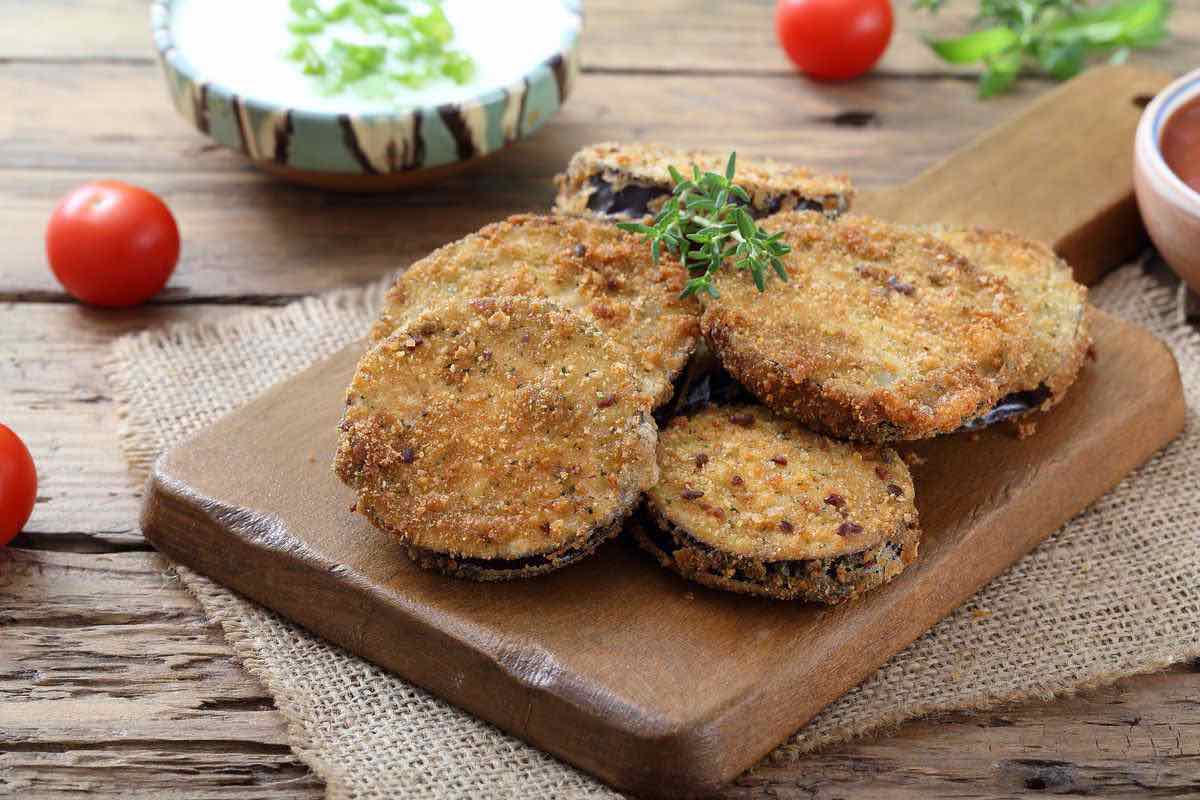 Fried eggplants are inviting, appetizing and irresistible: please your guests and bring this wonderful dish to the table!
Today, let's learn how to make fried eggplant. We are facing one of the vegetables that lends itself best to frying and, trust me, in no time you will get a delicious result that everyone will like!
Below we propose the classic preparation, with aubergines cut into discs and breaded with flour and eggs. They will be perfect if we want to use them for a sauce or make chips to be fried naturally. What are you waiting for? Let's go to the kitchen and begin to try our hand at the preparation of this splendid dish!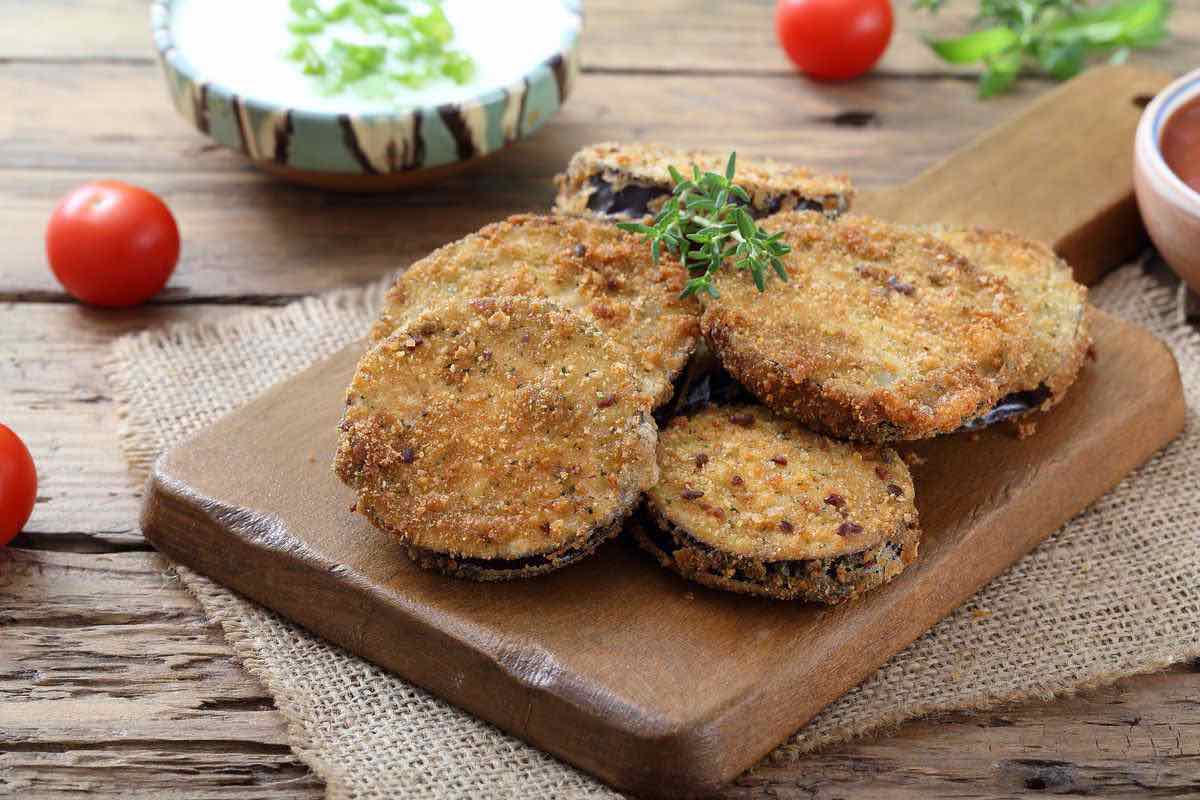 How to fry eggplant perfectly
To prepare a perfect eggplant cutlet, start by washing the eggplant, removing both ends .
Dry them well with a cloth and then cut them into slices. As for the thickness, you choose: thinner for a crunchy result, thicker if you want a soft contrast with the breading.
Once cut, drain them by sprinkling them with coarse salt in a colander . When the aubergines have rested (at least half an hour) they will be ready to be breaded. You just have to rinse them from the salt and then dry them from the excess water.
Beat the egg with a pinch of salt and pass the aubergines.
Then pass them in flour (or breadcrumbs as you prefer). The addition of breadcrumbs and / or flour allows the vegetables not to absorb too much oil and to have a crunchy crust once cooked.
Fry them in boiling oil a little at a time, and when they become golden on the surface, remove them and dry them with a kitchen towel.
Salt lightly and serve immediately, while they are still hot . Your aubergines are ready to be enjoyed!
Here is a video on fried eggplant that will help you in the preparation:
Fried eggplant: variants
There are several ways to make this caloric but greedy side dish! You can in fact fry the vegetables "in purity", only with oil and a pinch of salt, or making a batter to make them crunchy and more. We will see the 2 most known and used ways, are you ready?
Fried eggplant without eggs and flour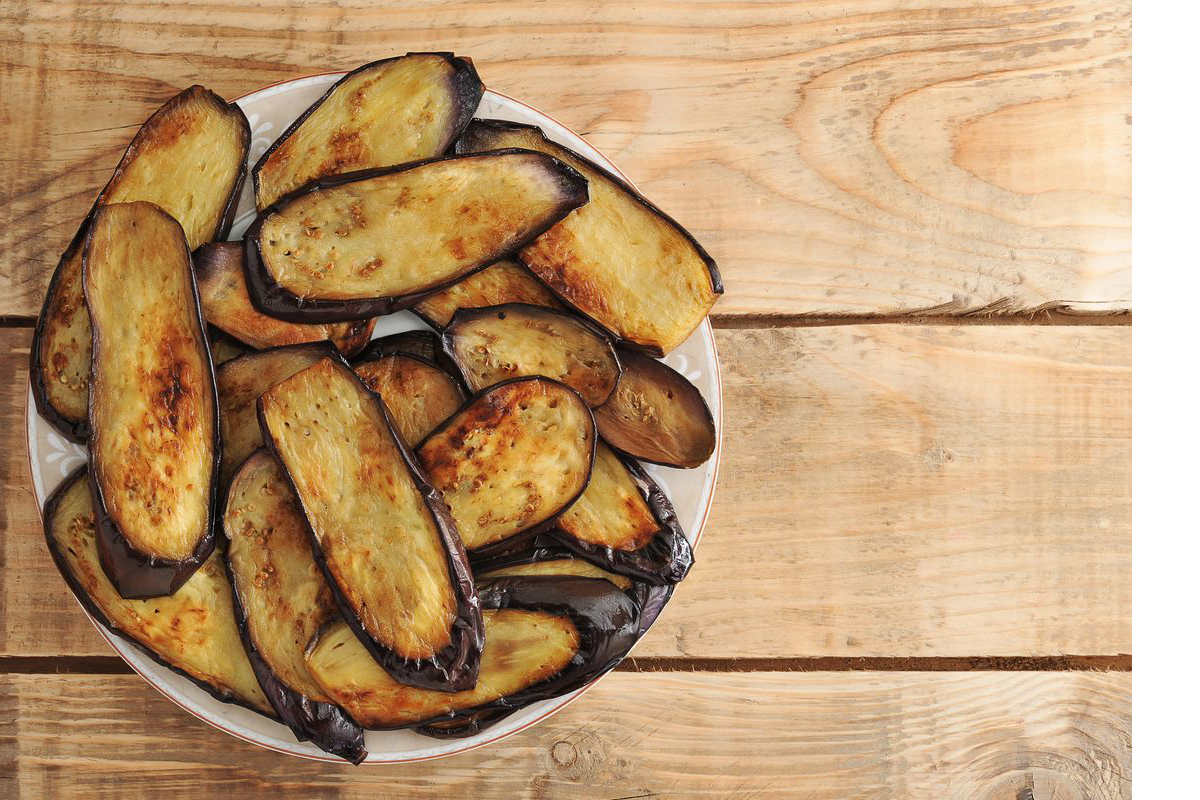 Here is the "pure" version, to make this type of eggplant you will need nothing more than seed oil for frying, salt and your vegetables cut into cubes or slices. For this version it is very important that the oil is hot, otherwise you will have to soak them more and they will get really too full of oil.
Then proceed as follows:
Wash, cut and let the aubergines drain with coarse salt for at least 30 minutes
Prepare the oil to heat in a pan
Dip the aubergines in the oil with a slotted spoon . A few slices at a time so that the oil does not lose its temperature.
Turn them a couple of times until they become golden then drain them on a sheet of absorbent paper and dry them well.
Salt to taste and serve.
Fried eggplant in batter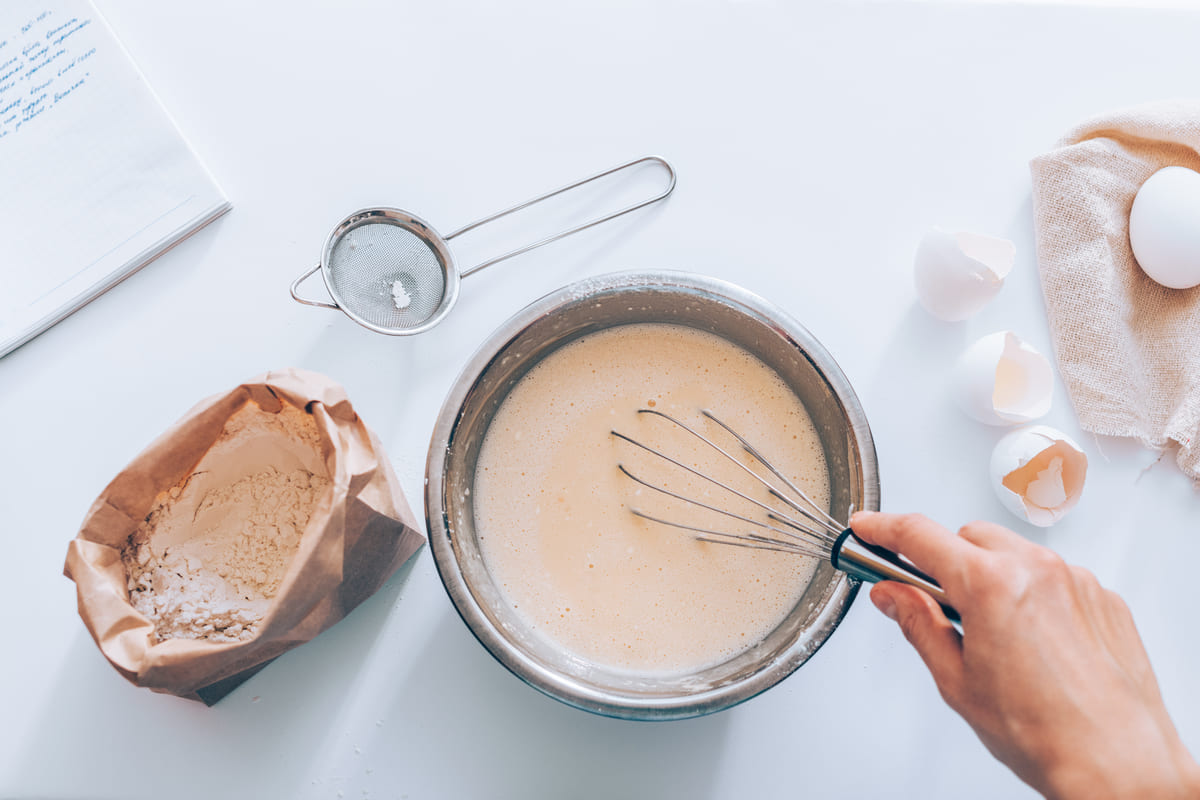 If the frying procedure remains the same, in this case the breading is very different and involves the preparation of the batter . We recommend a "classic" batter with water, eggs and flour but know that you could also add milk or beer to make it richer and more aromatic.
For the batter (counting to have about 800 g of eggplant) you will need:
150 ml of sparkling water
200 g of flour
1 large egg
Divide the yolk from the egg white and whip the second until stiff with the help of the electric whisk.
Take the yolk and add the sifted flour then pour the sparkling water slowly , stirring with the whisk at low speed.
Now take the whipped egg white and incorporate it into the batter with circular movements from the bottom up to avoid the risk of disassembling it.
Take your washed aubergines, cut them and let them drain and dip them in the batter.
Fry them in a pan with hot oil (temperature of 180 ° C) a little at a time until they are golden and crunchy.
In this version of fried aubergines, remember to never add salt to the batter so as not to risk that the final result is that of a soft and greasy fried .
Do you want help? Here's a video on how to make the perfect batter !
storage
The fried food must be eaten immediately , so we do not recommend storing it in the fridge as well as freezing fried aubergines in the freezer.
READ ALSO:How to cook eggplant? Here are the best recipes!
Riproduzione riservata © - WT