How to make homemade fish ravioli: simply delicious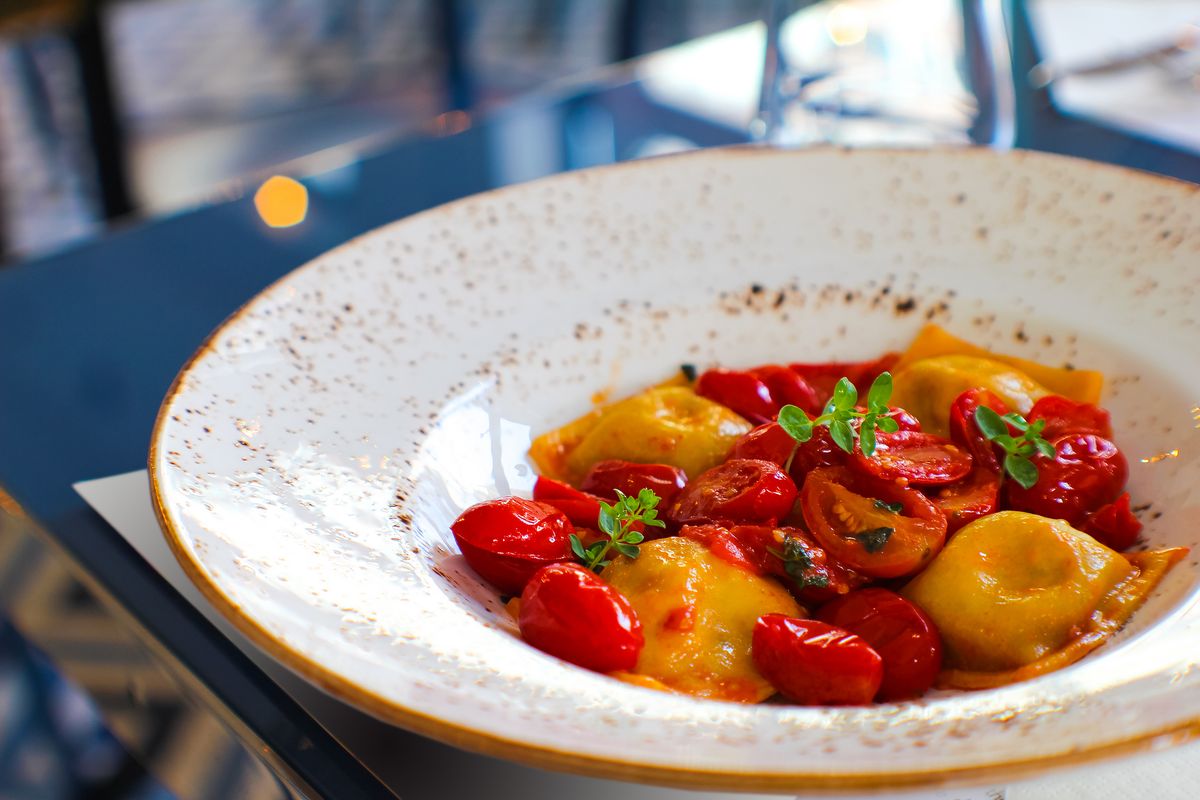 Fish ravioli is a recipe for a tasty and versatile first course of fish, ideal to serve for a tasty dinner or an important lunch.
Fish ravioli is a homemade first course that combines taste and delicacy … and then do you want to add the satisfaction of preparing the pasta and a delicious filling to bring this recipe to life?
You can choose many different types of fish , depending on your tastes or what you have at home: we have chosen to prepare a salmon filling, which we will refine with extra virgin olive oil , aromatic herbs and fresh ricotta. Let's go prepare these fabulous fish tortelli together!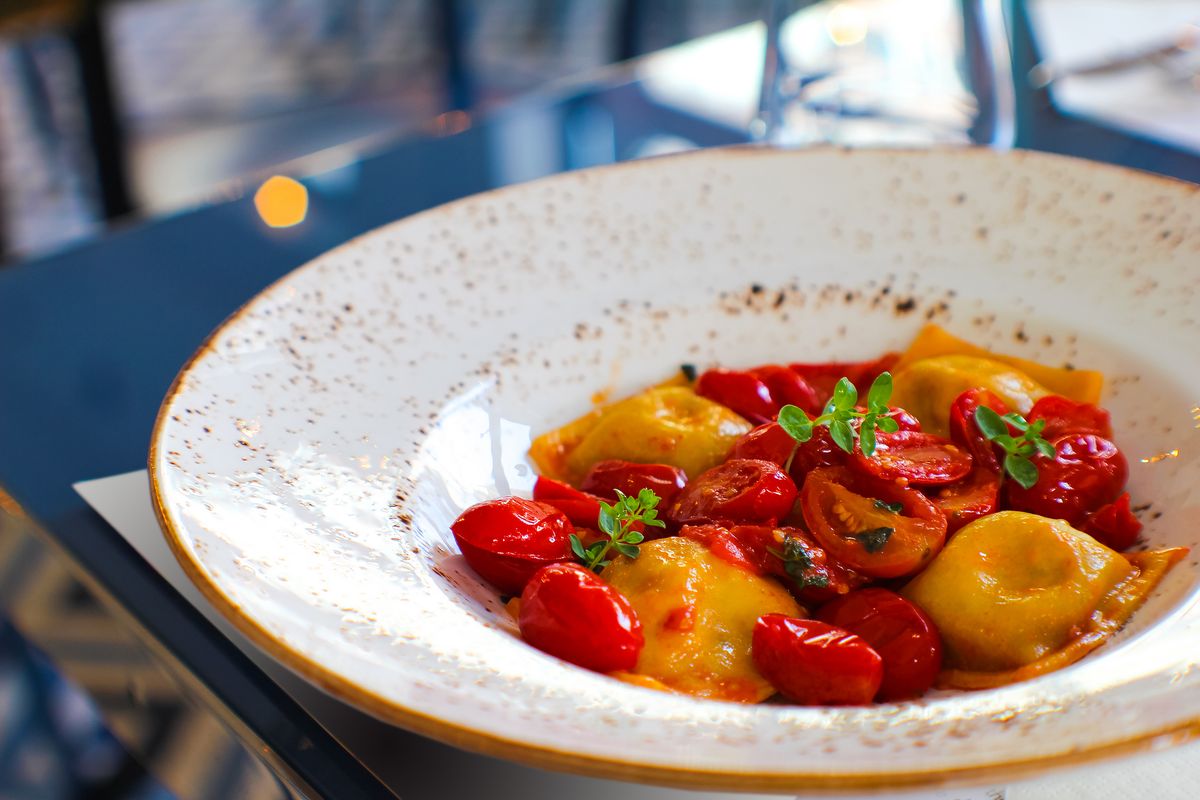 How to make ravioli stuffed with fish
Make the classic fountain on your work surface with the flour and break the

eggs in the center

. Start kneading with your hands until you get a

homogeneous dough

.

Take the dough, give it the shape of a ball and let it rest wrapped in a sheet of transparent film for about thirty minutes in the fridge. Meanwhile, let's prepare the filling .
Take the skinless sea bass fillet, cut it into cubes and put it in a pan with a drizzle of hot oil and let it cook for a few minutes.
Remove it from the heat and put it in a mixer together with the ricotta , a drizzle of oil, salt and pepper. Then add the aromatic herbs and blend everything. You can also fray it with a knife and leave it in half, then mixing it with the other mixed ingredients.
Take the fresh pasta again, and roll it out until it has reached a thickness of about 2 mm.
Divide the dough into two equal parts and take a ravioli mold ; once the shapes have been made, put the filling in a pastry bag and stuff the sheets of dough with a knob of filling , close the dough and seal the two sheets by brushing the edges with water so that the two sheets adhere better .
At this point cook in boiling salted water until they come to the surface (it will take a few minutes !) and in the meantime prepare the sauce.
Wash and cut the cherry tomatoes and put them in a pan with the hot oil and a clove of garlic.
Let the tomatoes cook for at least 10-15 minutes on a low flame, mash some with a spoon and then add the ravioli and a few tablespoons of the pasta cooking water.
Mix well forming the cream, remove from the heat and serve.
Alternatively, instead of fresh cherry tomatoes, you can prepare fish agnolotti with a pack of peeled tomatoes or by heating half a liter of tomato puree with oil, garlic and herbs.
Fish ravioli: how to season them? Variations of the recipe
Now that you have prepared them, do you want to know which is the best sauce for fish ravioli? The exact answer, alas, there is not! But let's try to understand what the best solutions can be.
First of all, it depends on which fish you have chosen to use for the filling. For example, if the fish is already very tasty, you can also just sauté the ravioli in a pan with a little butter or oil . Lemon and aromatic herbs go very well with fish.
If, on the other hand, you want a sauce, you can opt for the classic tomato sauce , or make a pesto of herbs to taste. In short, there are no limits: have fun and choose what you like best!
Also try our recipes for a romantic dinner !
storage
We recommend consuming your seafood ravioli at the moment .
READ ALSO: Fish first courses: 20 easy, delicious and refined recipes
Riproduzione riservata © - WT