How to make tomatoes stuffed with meat, an easy recipe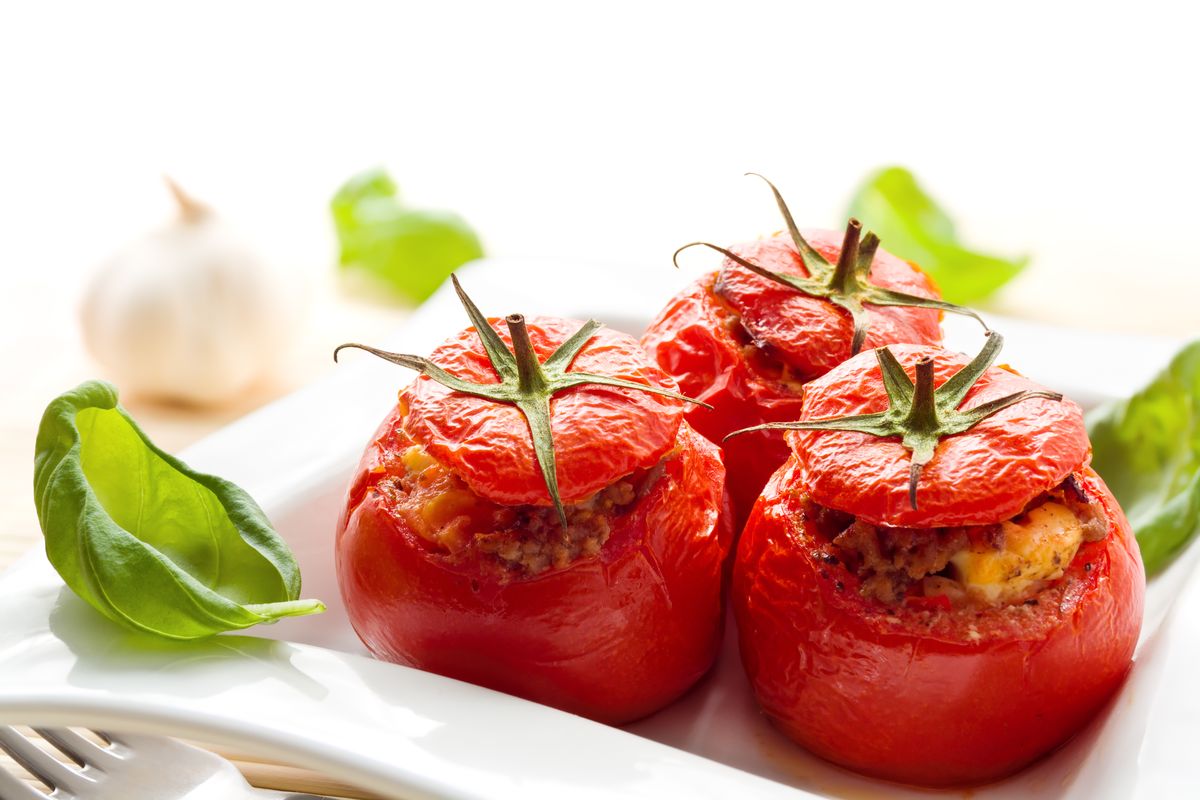 Tomatoes stuffed with meat are an excellent summer main course to be enjoyed both hot and cold. Here's how we prepare them.
Stuffed vegetables are among the most cooked recipes in the summer and tomatoes stuffed with meat are certainly no less. The reason is simple: not only are they prepared in a very short time but, even if they require cooking in the oven, they can be enjoyed cold or at room temperature. However, we will reveal some tips to prepare them in a pan so as to avoid further overheating the temperature, presumably already hot, in the kitchen.
The simplicity of preparation of the filling is truly disarming and we can guarantee that tomatoes stuffed with minced meat will please everyone. We advise you to serve them as a main course but they are also excellent as a single dish or appetizer if prepared with small tomatoes.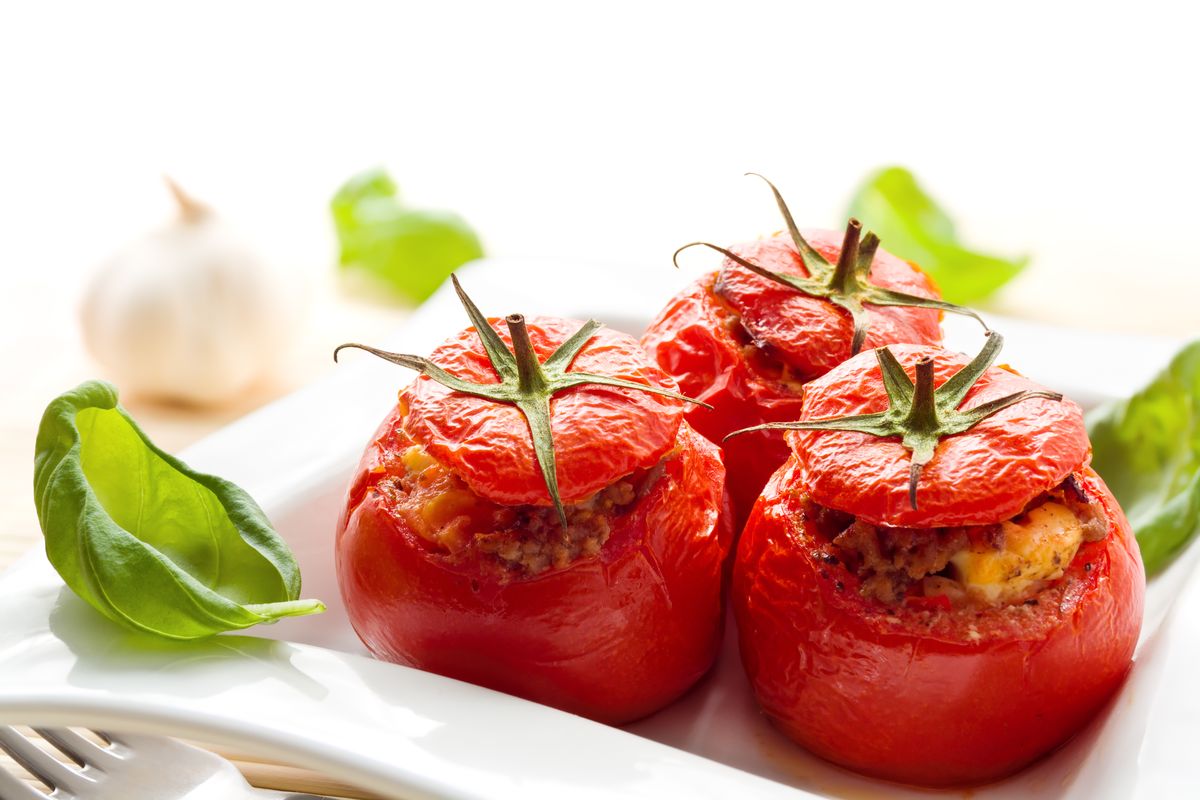 How to prepare the recipe for stuffed tomatoes with meat
First, wash the tomatoes well and dry them. Cut the cap and then with the help of a digger or a spoon remove all the internal part . Lightly salt the inside and drain them upside down on a plate.
Meanwhile, combine the minced meat, Parmesan, breadcrumbs and egg in a bowl. Mix well with your hands then season with the chopped garlic and parsley with a knife. Season with salt and pepper and use it all to stuff the tomatoes.
Place them in a lightly oiled ovenproof dish and cook at 180 ° C for 40 minutes. Remove from the oven and let them cool before serving.
To prepare the tomatoes stuffed with meat in a pan, get a pan with a thick bottom, oil it well and cook over low heat, with the lid on, for 30 minutes. If needed, you can add a few tablespoons of water to facilitate cooking.
If you liked the idea, take a look at the other stuffed tomato recipes too: one is tastier than the other!
storage
You can keep the stuffed tomatoes in the refrigerator, well covered, for a couple of days . We advise you to consume them at room temperature.
Riproduzione riservata © - WT