It's time to prepare the colorful watermelon baskets!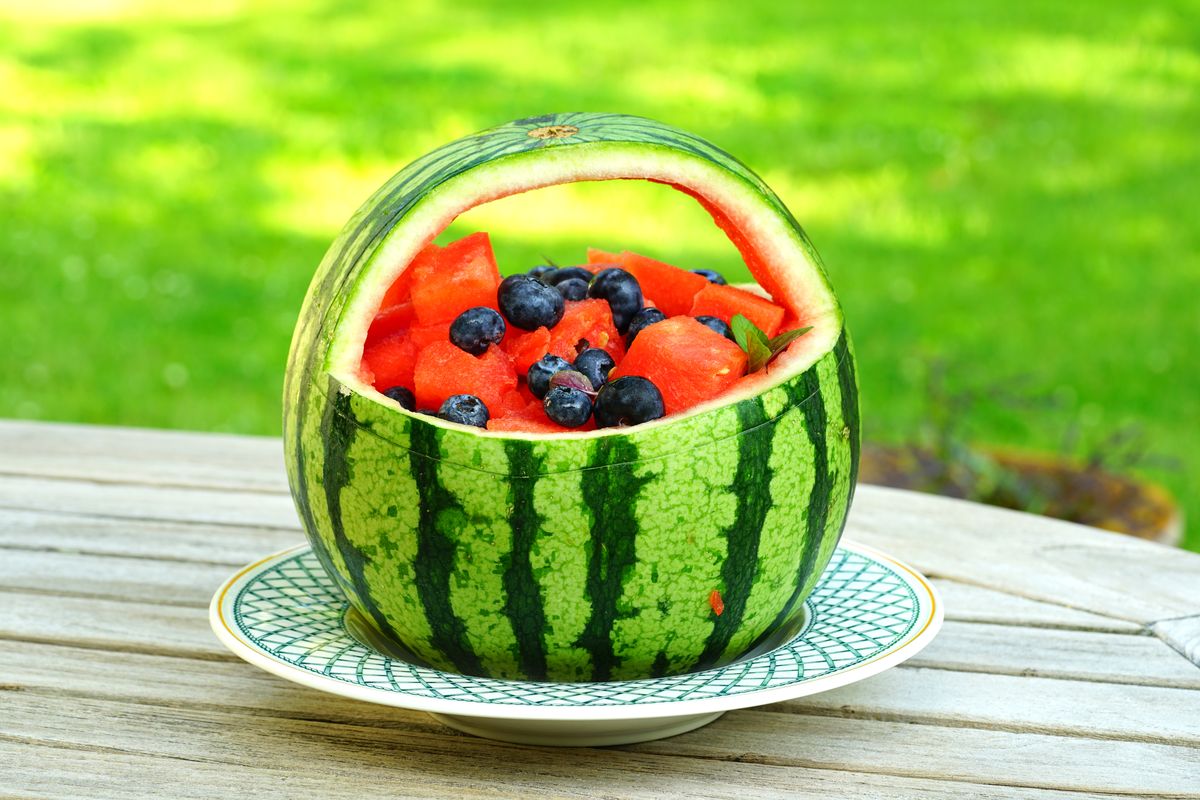 The recipe of watermelon baskets is perfect for the summer season. With its colors and flavors it is just what we need in this period.
Baskets of watermelon with fruit salad are among the quick and easy recipes to keep in mind for small parties , summer dinners with friends and more. If you are wondering how to make a watermelon basket and then how to empty a watermelon without breaking it you can rest assured, we will explain this too. To empty a round shape , such as baby watermelon or other similar fruits such as melon, you can help yourself immediately by making the "skeleton" of the basket and in particular the handle with a pen.
Once this is done you can slowly start carving the watermelon following the lines you have made. What about the filling? We explain how to prepare a delicious fruit salad based on watermelon, strawberries and blueberries, but you can add your favorite summer fruits!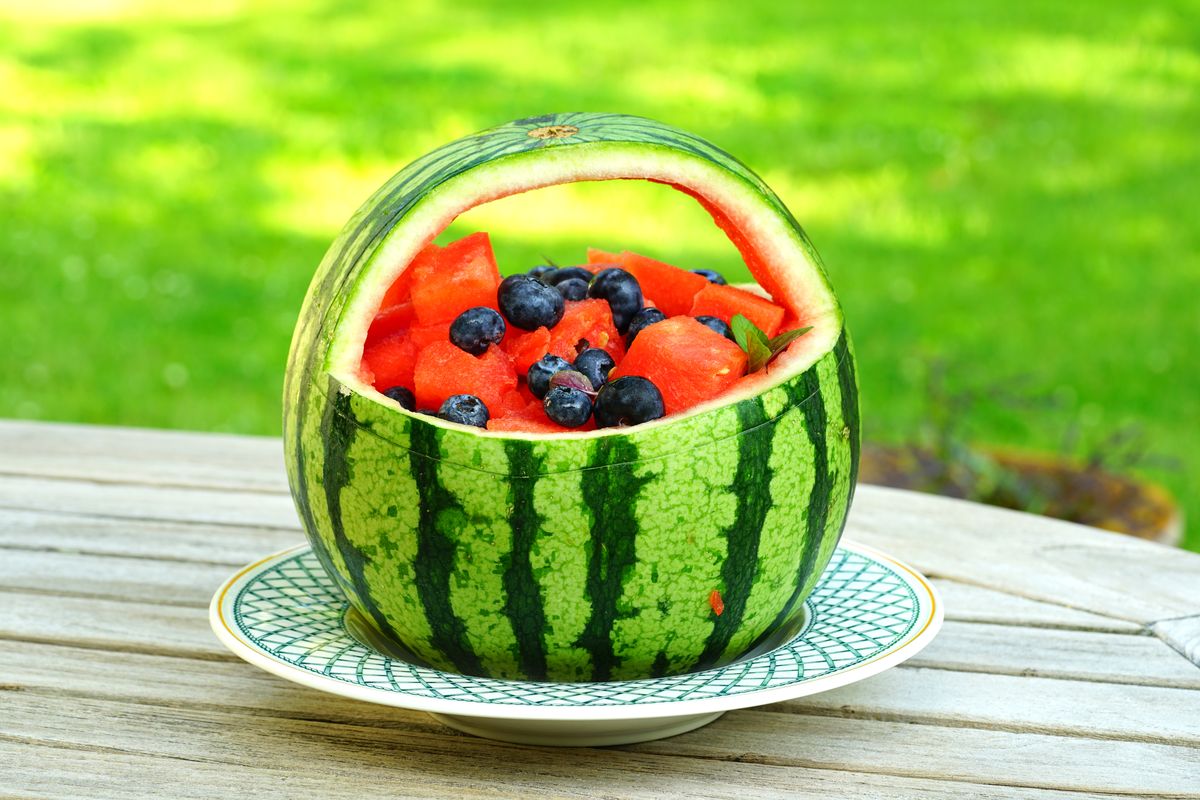 Preparation of baskets of watermelon
To prepare the fruit salad in a watermelon basket, start by drawing the lines so as to identify the center of the watermelon , draw the handle starting from the center, thus creating the outline of the basket.
With a thin and long knife, cut the watermelon following the lines without cutting the central part that will act as a handle. Keep the pieces of the pulp aside.
At this point you can start emptying your watermelon. Help yourself with the help of a digger or simply start carving the pulp inside with a knife trying to get squares.
Also carefully empty the part under the handle. Remove the black seeds from the watermelon pulp and if necessary cut it into smaller cubes.
Wash the blueberries and strawberries. Cut the latter into wedges.
Put the fruit inside the watermelon basket, add the sugar and lemon juice. Stir gently and refrigerate until ready to serve.
storage
We advise you to consume the fruit salad within a couple of hours of preparation.
How about trying theexotic fruit salad too?
Riproduzione riservata © - WT