Pasta salad: ideas and recipes for a fresh and tasty first course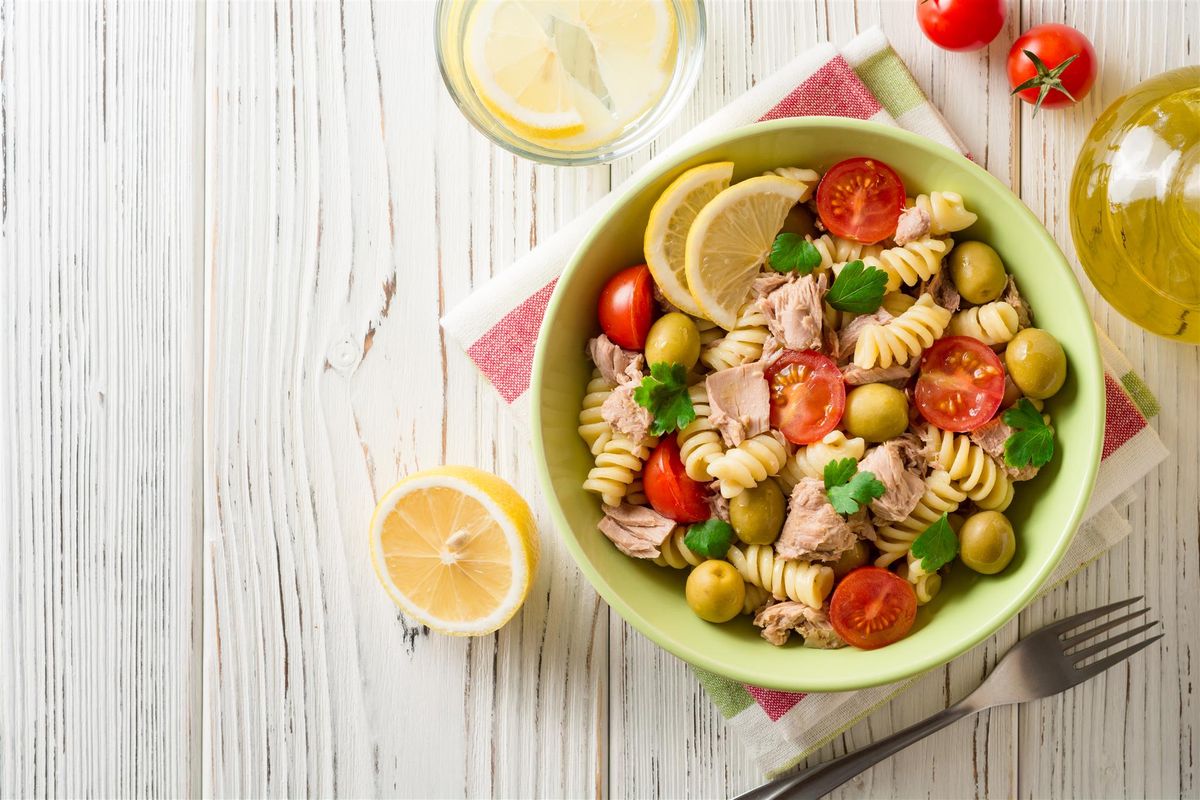 Cold pasta salad is a quick and easy recipe to create a fresh and delicious first course.
Today we discover all the secrets of the cold pasta recipe, a classic dish that is prepared during the hottest seasons and with which you can really have fun by trying out many tasty variations. This first course can be prepared in advance to be enjoyed during a trip out of town, but it is also delicious when served on the table during a lunch on a warm summer or spring day .
Today we will see how to make a cold pasta with tuna and vegetables and some other less classic and more effective variations .
Let 's start cooking these delicious pastas right away , and let's kick off the dances with cold pasta with vegetables and tuna!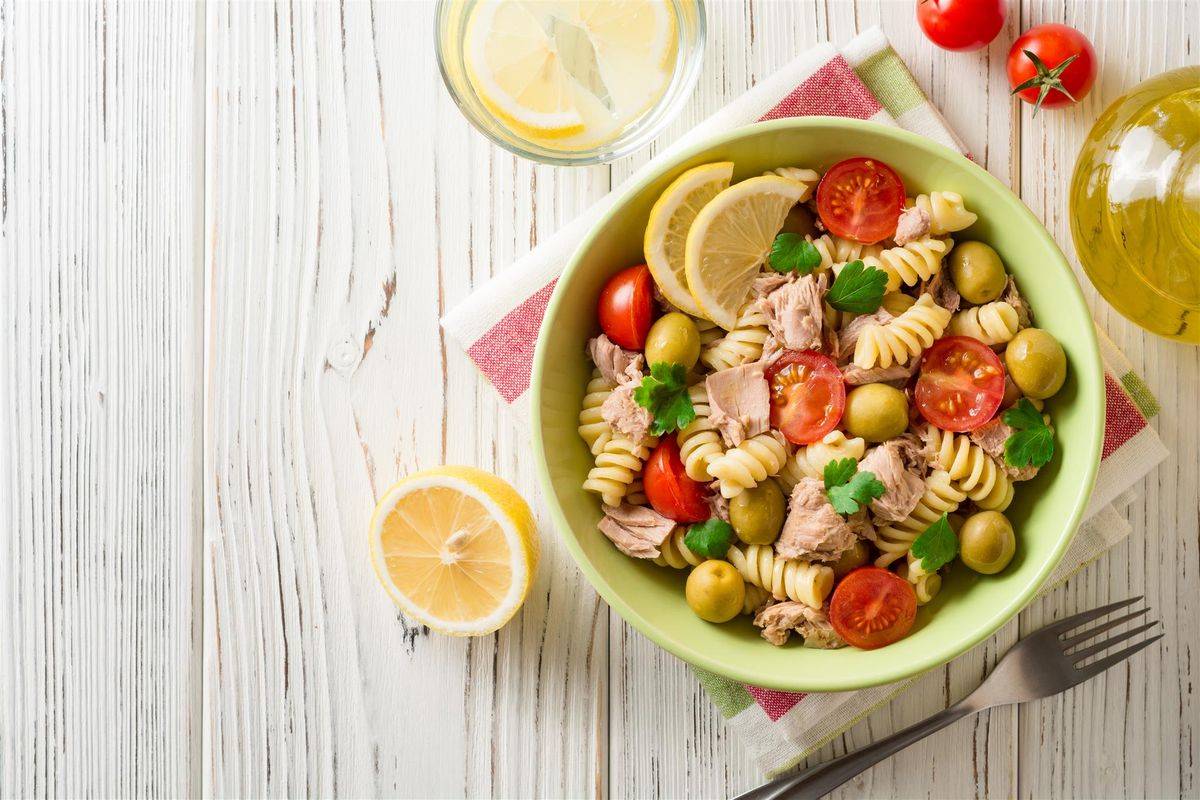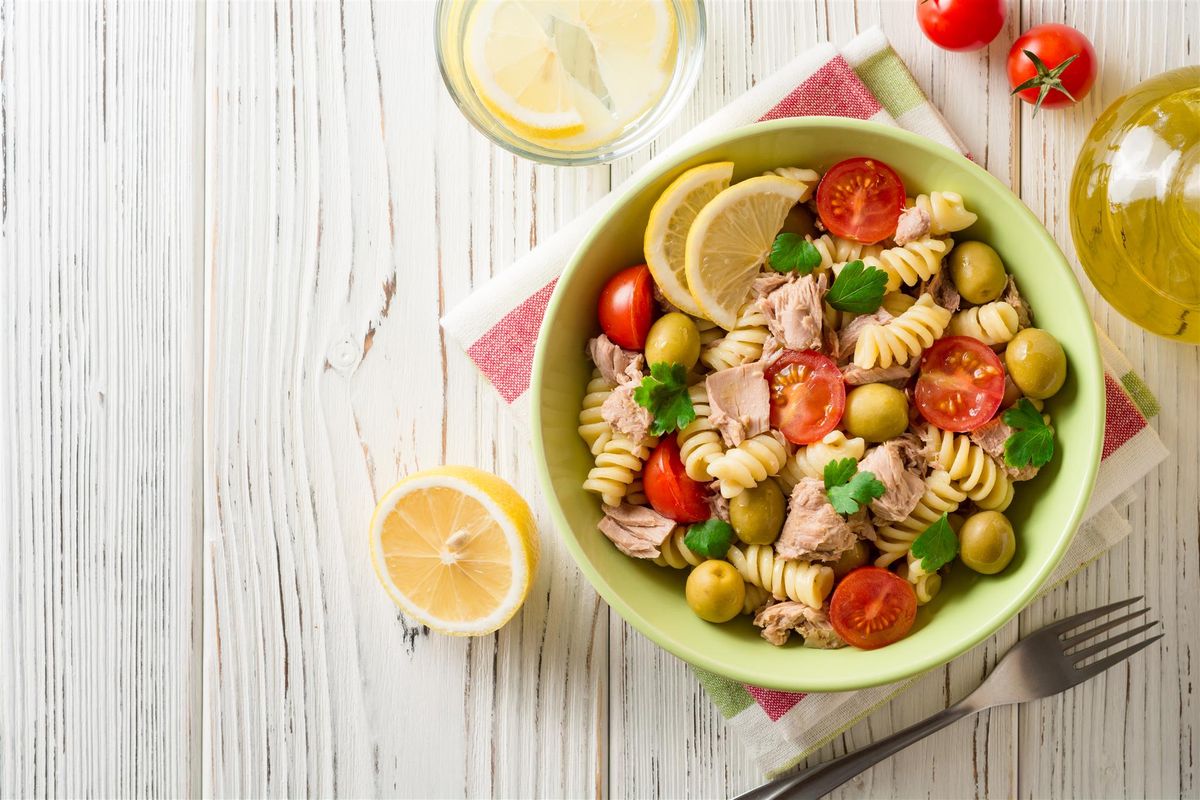 Preparation of cold and quick pasta salad
First, boil the green beans in boiling salted water until soft. Cook the pasta too, making sure to add salt to the water and leave it al dente.
Once the pasta is ready, let it cool in the refrigerator and then, once at least 30 minutes have passed, season it in a large bowl with oil, salt and pepper.
Add the whole olives, the canned tuna drained from its preservation liquid, the feta and finally the green beans and rocket. Add two tablespoons of lemon juice and a pinch of pepper.
Your pasta salad with vegetables and tuna is ready: few ingredients for an amazing result! If you love dishes of this type, we also leave you all our summer recipes !
From cold pasta with fish to pasta with asparagus: some variations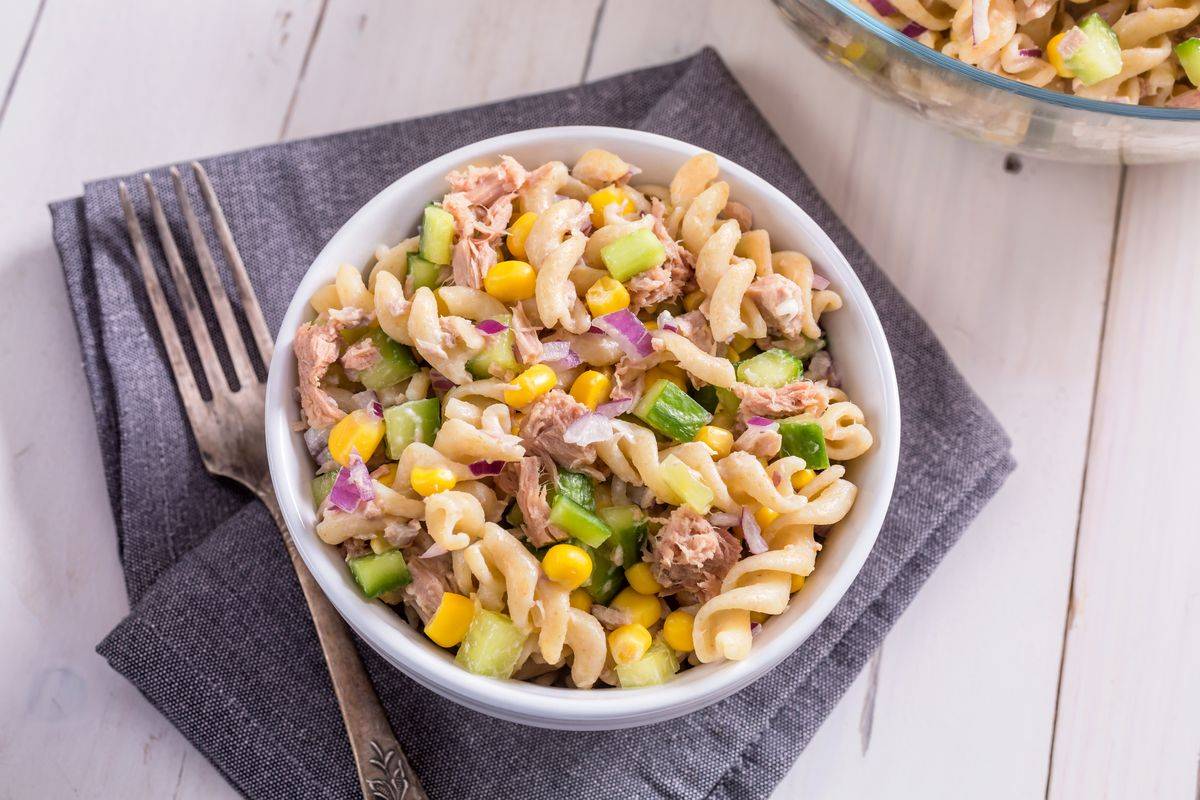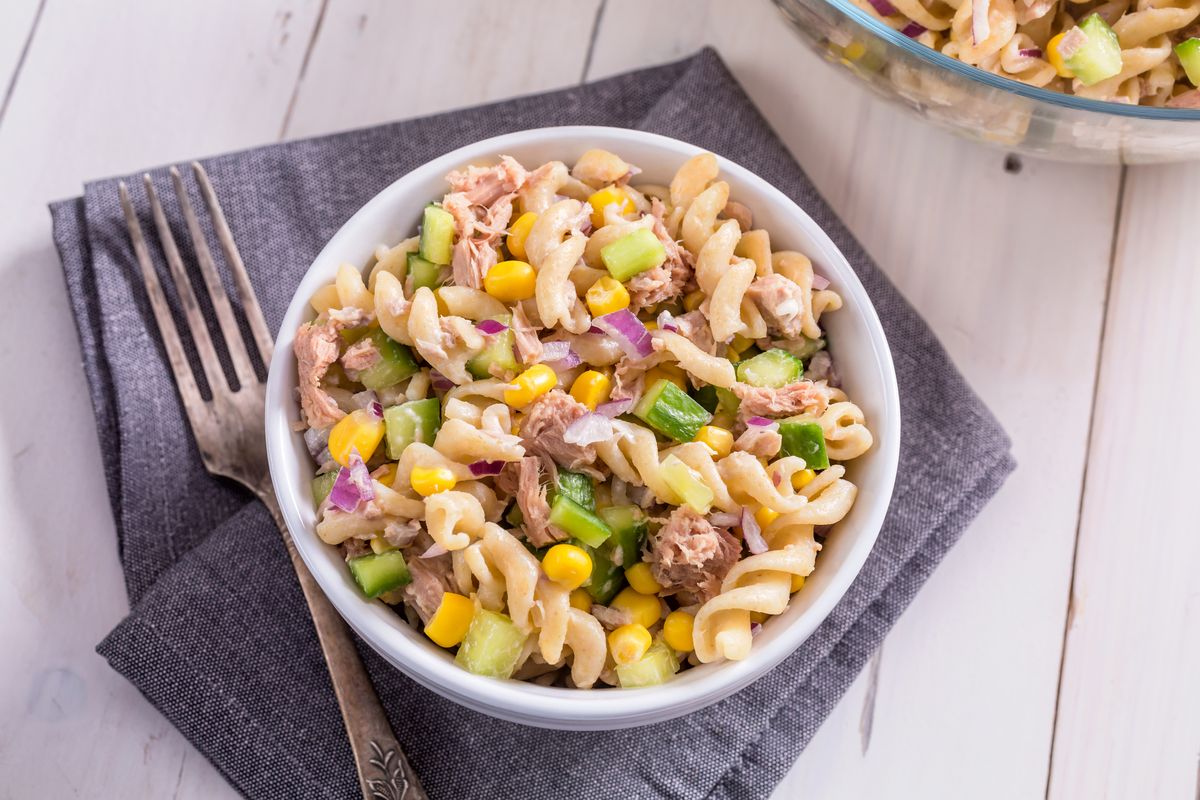 Cold pasta is not only an improvised dish with the ingredients found in the pantry, but it can also be a haute cuisine dish! Here are some ideas for making tasty versions of this course.
– For a really tasty recipe you can try adding fresh fish or other seafood ingredients to your pasta. For example, try to combine the cherry tomatoes and olives with just seared prawns in a pan and mussels, which you can buy frozen or fresh to open. Drizzle with oil and lemon juice and add some fresh parsley at the end!
– Another delicious cold summer pasta is the one prepared with asparagus, peas and feta. In this case you will only have to worry about cooking the asparagus, which must be blanched in salted water with the tips out.
– If you love proteins , on the other hand, you can try it with ham cubes or by inserting hard-boiled eggs. Corn or beans can also be an idea!
– Gourmet cold pasta? We have it! Try a fresh salmon tartare (or grilled swordfish cubes), avocado, pink pepper, a sprinkling of ginger, lime zest and fresh basil .
Summer cold pasta salad: tips for use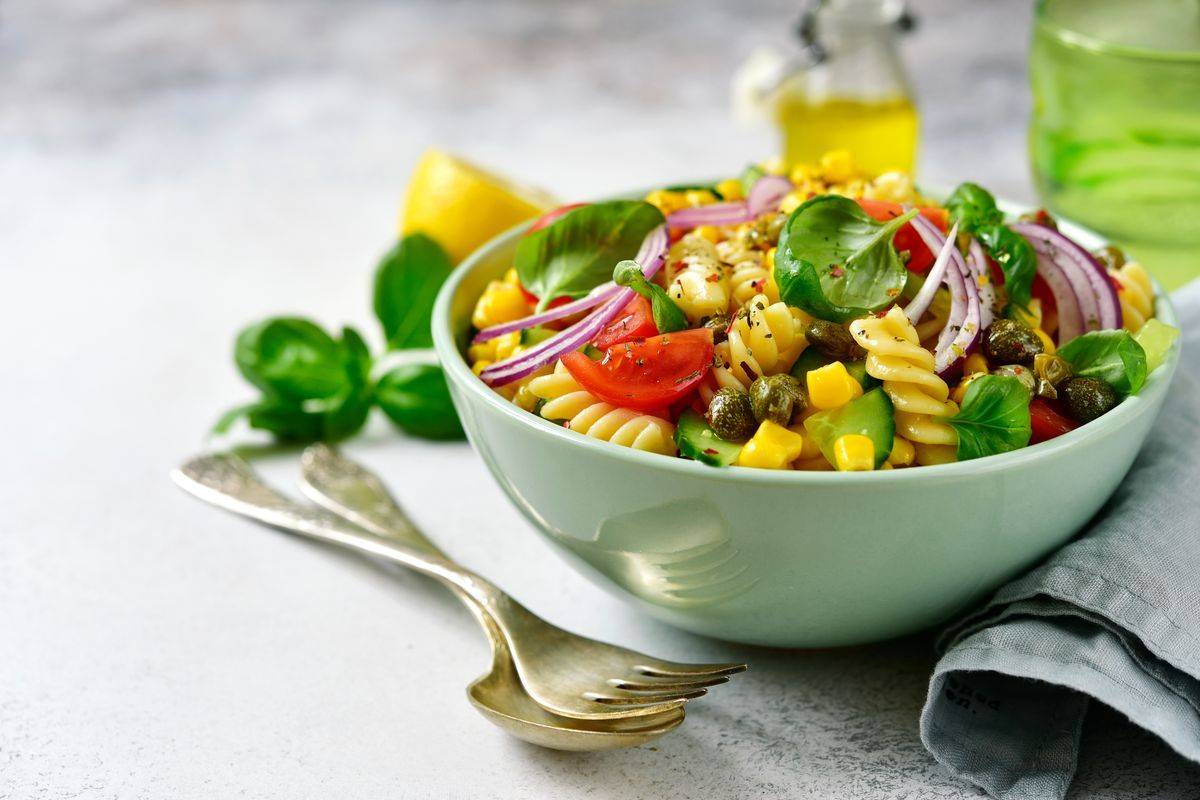 In short, as you may have understood, there is no real preparation for this dish, and indeed, the trick lies in playing with the imagination, combining different tastes, aromas and even colors . The combinations are endless, from seasonal vegetables to fresh cheeses, up to herbs and spices of different types: remember to balance the flavors well and the game will be done.
Another secret, as we have already mentioned, is to cook the pasta for a few minutes less than normal. Furthermore, use only short and good quality pasta, so that it keeps cooking better and absorbs the flavors of the condiments in a better way. Finally, if you want to achieve perfection, let the pasta cool with a drizzle of oil in the fridge for about 30 minutes , and only when it is cold, add all the ingredients you have chosen.
For other fresh recipes, try all our summer first courses : you will love them!
storage
The cold pasta salad can be kept for about a day in the refrigerator, inside a container with an airtight lid. We do not recommend freezing in the freezer.
Riproduzione riservata © - WT