Pasta with clams and cherry tomatoes: a delicious first course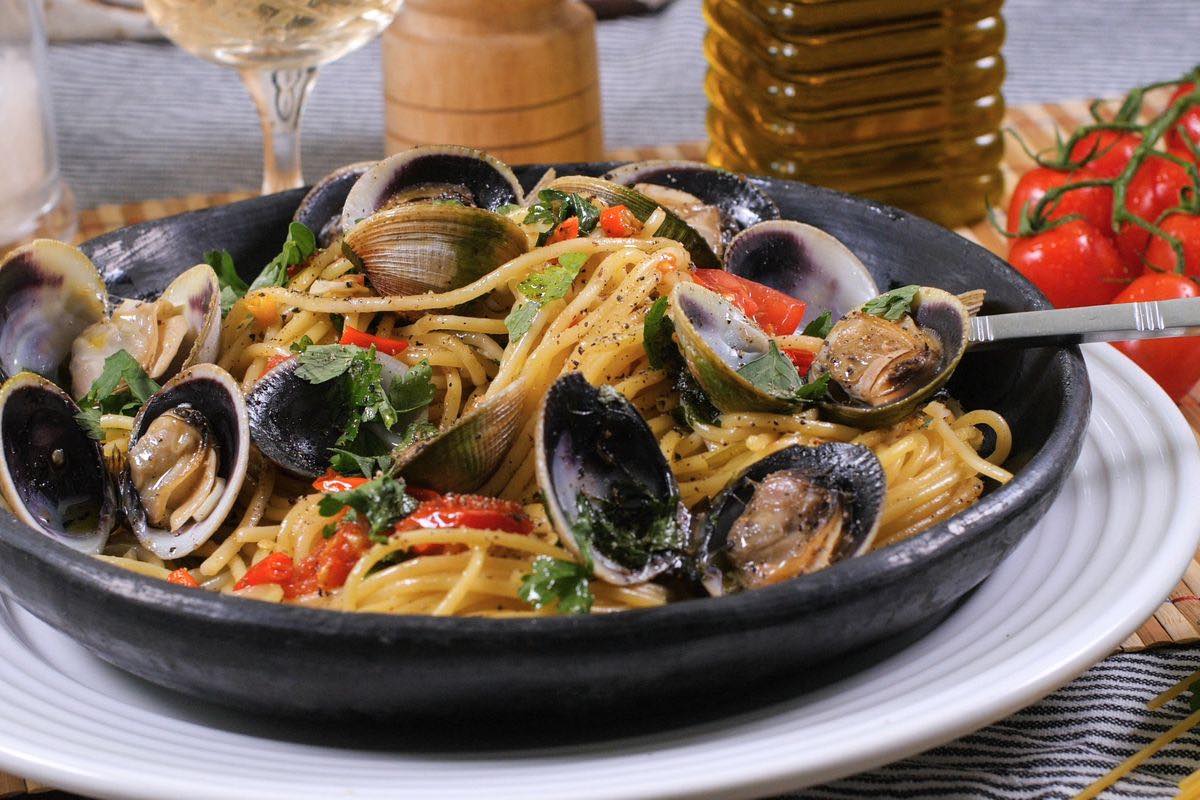 How to prepare pasta with clams and cherry tomatoes, a first course that smells of summer and perfect for a family lunch.
Clams and cherry tomatoes are a perfect match for summer seafood first courses. Today we offer you the pasta with clams and cherry tomatoes, a first course as simple to prepare as it is good! The only step that requires a little patience is cleaning the clams, which is necessary to eliminate traces of impurities and sand residues. We used spaghetti but you can cook the pasta format you prefer, be it long or short!
Preparation of the pasta with clams and cherry tomatoes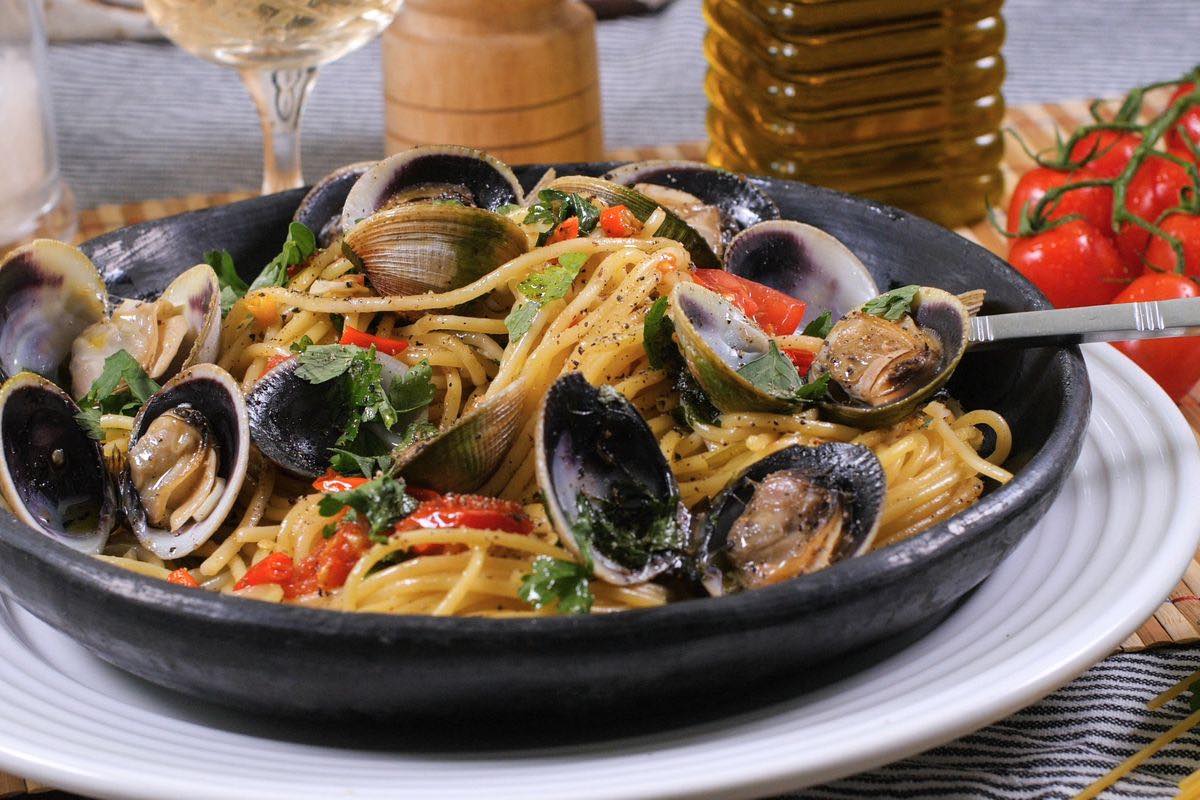 Thoroughly clean the clams by removing the sand, put them in a bowl and cover them completely with cold water. Add 2-3 tablespoons of fine salt, mix and leave the clams to soak for 2 hours. After the necessary time, rinse them under cold water and repeat the operation in order to drain the clams perfectly.
Wash the cherry tomatoes, cut them in half and set aside. Then take a large non-stick pan, pour a drizzle of oil on the bottom, put it on the stove and add the two cloves of unpeeled garlic, browning for a few moments. Add the well-drained clams and rinse then cover with the lid and cook just long enough for the clams to open .
Add the cherry tomatoes and cook them for a few moments in the same pan in which you prepared the clams and with part of their cooking liquid.
Meanwhile, bring the water to a boil and cook the pasta, draining it al dente and tossing it in a pan with the cherry tomatoes and clams. Sprinkle generously with chopped fresh parsley and serve.
READ ALSO: No more sand under your teeth! Here's how to clean clams and purge them to perfection
Riproduzione riservata © - WT