Pumpkin and potato gnocchi: a colorful and delicious first course!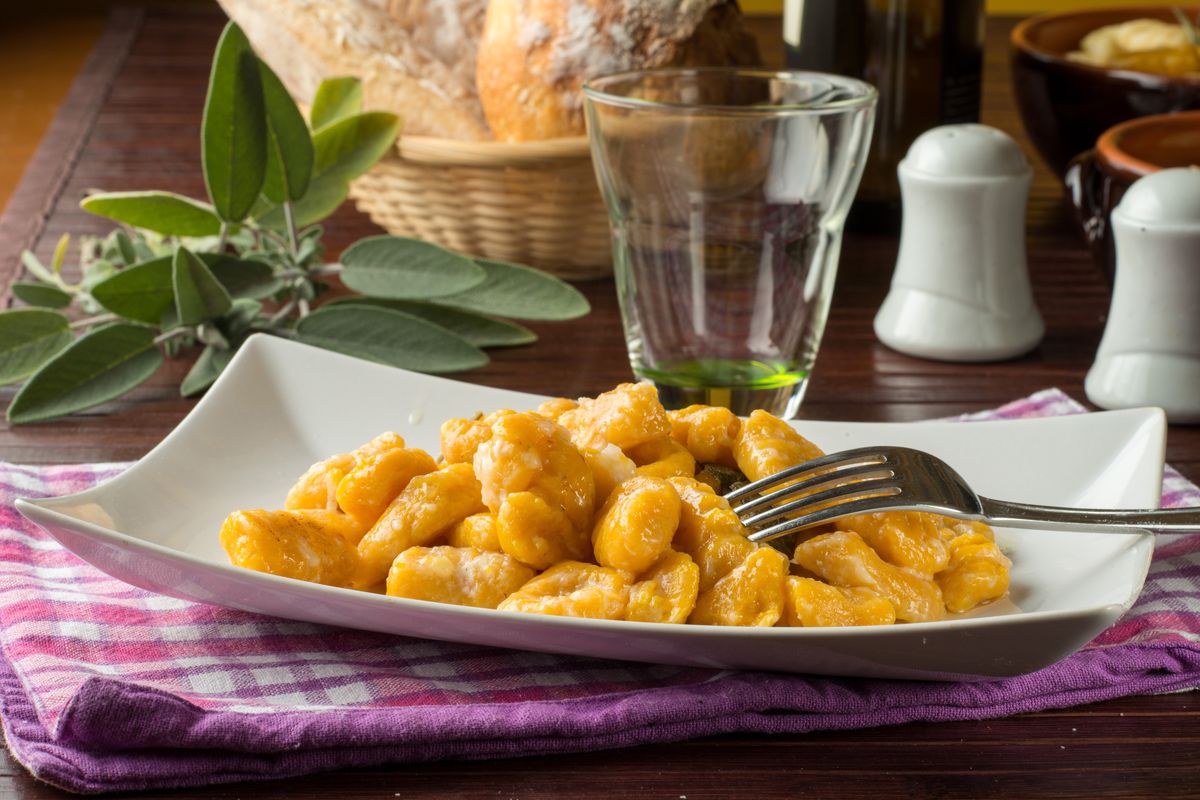 Pumpkin and potato gnocchi are a tasty and colorful first course, ideal to be enjoyed with butter, sage and cheese.
Pumpkin and potato gnocchi are a traditional first course with a sweet and delicate flavor, ideal to prepare for a family lunch or dinner with friends. In our recipe we will serve them with melted butter and sage and we will mantech them with grated cheese!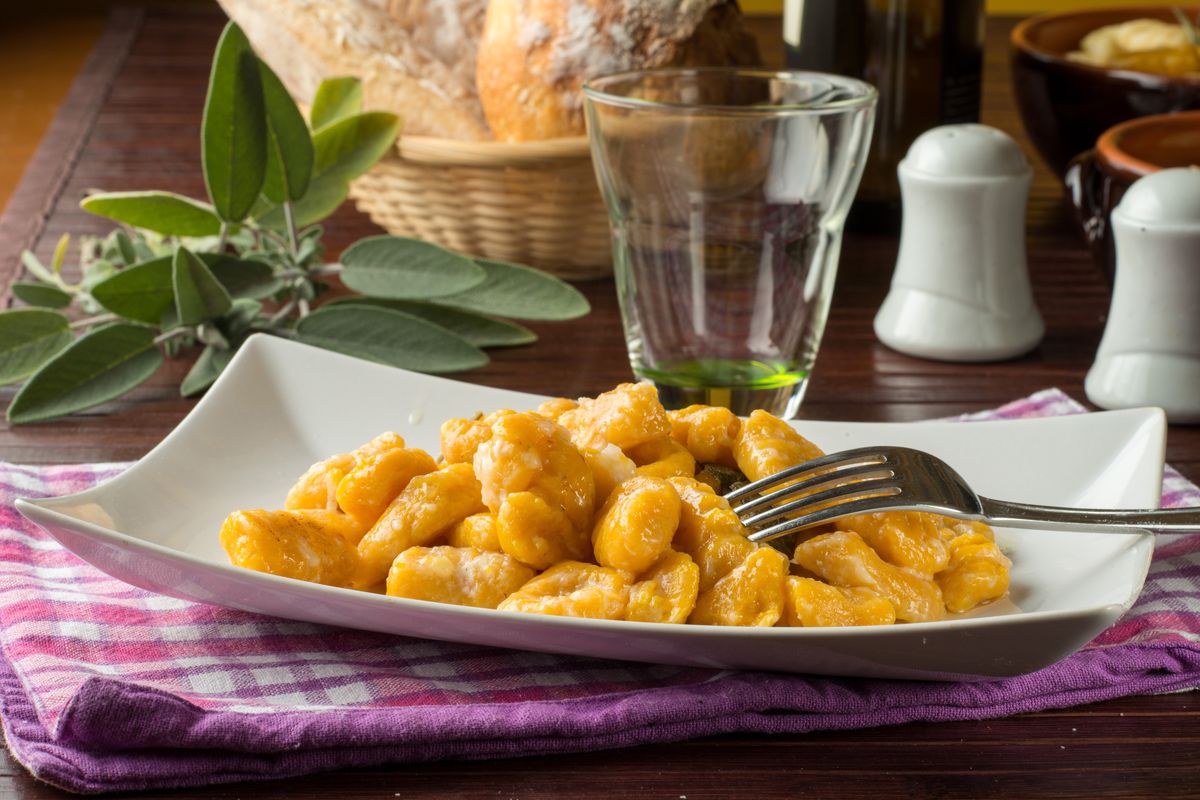 Preparation of the pumpkin and potato gnocchi recipe
Start by boiling the potatoes for about 20-30 minutes, until they are quite soft, but without falling apart .
In the meantime, take the pumpkin, cut it into slices and remove the internal seeds and the peel. Cut it into thin slices and bake in the oven at 200 ° C for about 15 minutes .
Once your vegetables are ready, peel the potatoes and remove the pulp, finally mash them with a fork or, if you have it at home, with a potato masher . Do the same with the pumpkin and add it to the potatoes.
Put the two purees on a floured cutting board and add the egg to one hundred and begin to knead, being careful not to cook it with the heat of the vegetables.
Gradually add the flour, a pinch of salt and pepper.
When you have reached the right consistency, take the mixture and give it the shape of a loaf, cover it with a kitchen towel and let it rest for 5-10 minutes .
Spread another handful of flour on your work table and knead the dough with your hands. Divide it into several loaves and cut it into small pieces of about one and a half centimeters.
"Rigate" your dumplings with a fork and hand by hand place them on a floured kitchen cloth . You just have to cook them for a few minutes in plenty of salted water!
As for the sauce, heat the butter with a few sage leaves in a non-stick pan, until it is melted.
Drain your gnocchi in the pan with a tablespoon of cooking water and sauté for a few minutes.
Stir in plenty of grated cheese. Enjoy your meal!
And if you love pumpkin gnocchi recipes, try the classic gnocchi recipe .
storage
We recommend keeping the raw gnocchi in the fridge, under a clean cloth, for a maximum of 2 days . You can also freeze them in the freezer: to do this, place them well spaced in a tray and place them in the freezer, when they start to be hard put them in well-portioned bags.
Riproduzione riservata © - WT