Rice with beer and speck is a very special first course: this is how it is prepared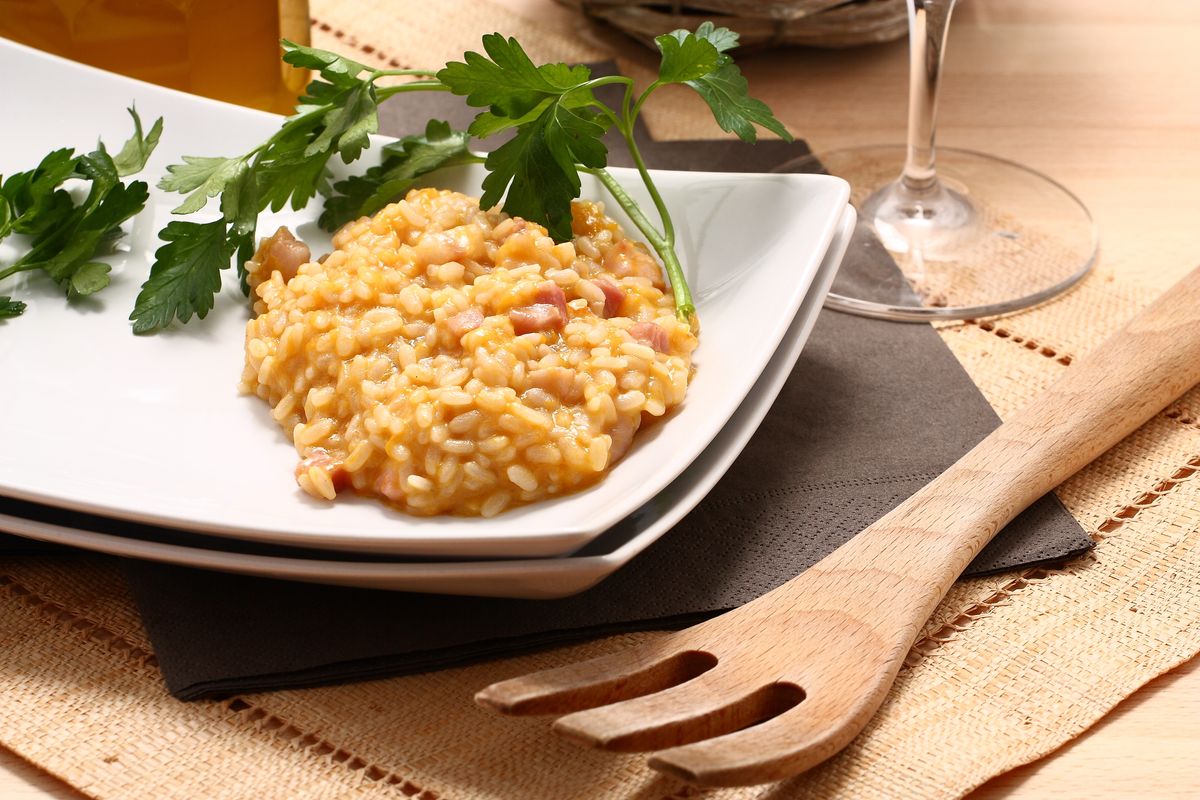 Recipe of beer and speck risotto perfect for those who want to bring a delicious and tasty first course to the table!
The beer and speck risotto is a particular first course with an incredible taste . The merit is due to the combination of beer and speck, which is why this recipe is suitable for those looking for a fragrant first course different from the classic risottos in which wine is mainly used. If you love a delicate taste, we recommend using a light beer, while if you are a lover of dishes with more intense flavors , we cannot fail to recommend using a dark beer. Let's see the recipe immediately!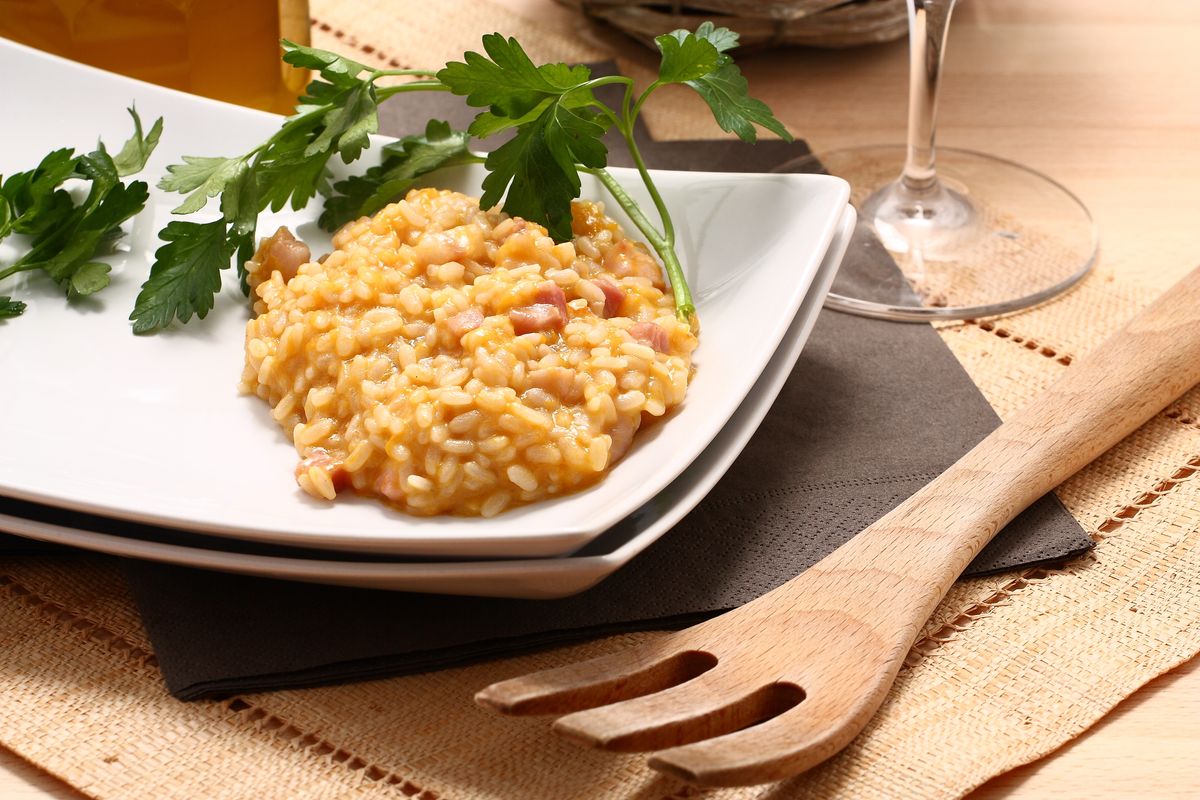 Preparation of beer and speck risotto
First, clean the spring onion by removing the outer skin, the green part and the roots. Finely chop the spring onion then cut the speck into cubes . Take a saucepan or large pan with high sides.
Put the butter in the pan, bring to the fire and let it melt . Add the chopped onion and let it dry for 8-10 minutes or just enough to soften it.
Add the speck and brown it in butter with the spring onion. When the speck is well browned, add the rice and toast it for a couple of minutes.
Deglaze with the beer, wait for the liquid to evaporate then add the boiling broth a little at a time until cooking is finished .
When cooked, turn off the heat, season with salt and pepper. Add the grated Grana Padano and mix. Serve and decorate as desired with parsley. Enjoy your meal!
storage
Risotto prepared following this recipe can be stored in the refrigerator for 1-2 days in an airtight container. Before consuming it again we advise you to heat it in a saucepan with the addition of a drizzle of oil or a flake of butter, just long enough to bring it back to the right temperature.
How about trying the beer and sausage risotto ?
Riproduzione riservata © - WT