Ricotta and artichokes, the ideal sauce for pasta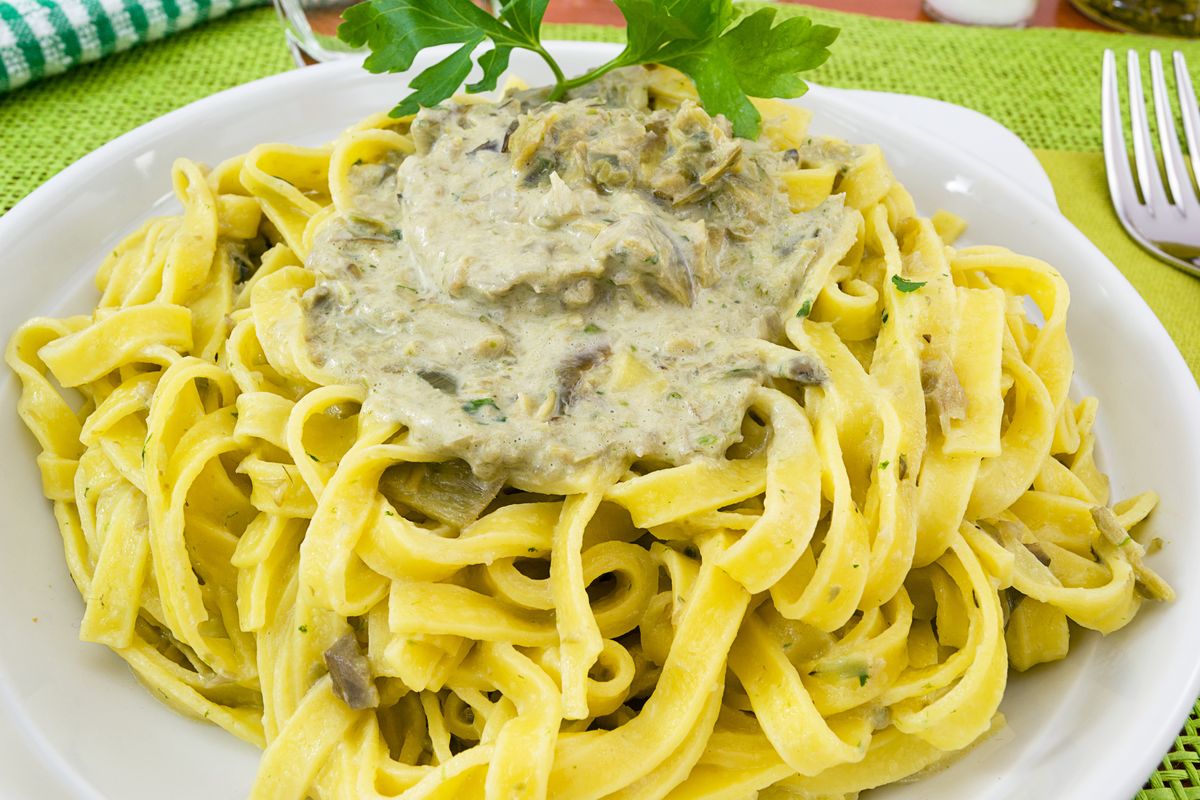 Creamy and tasty, pasta with artichokes and ricotta is one of those dinner-saving first courses that are worth having in your repertoire.
When the artichoke season arrives there are so many recipes that can be brought to the table, some of which are very simple. Among these is pasta with artichokes and ricotta, an easy and quick first course to bring to the table.
Like others of this kind, the cooking time of the sauce is comparable to that of pasta so if you are in a hurry and do not know what to cook for dinner , it could prove to be the winning choice. Our advice is to use fresh artichokes , but the recipe is also very good with frozen ones, more comfortable because they are already clean.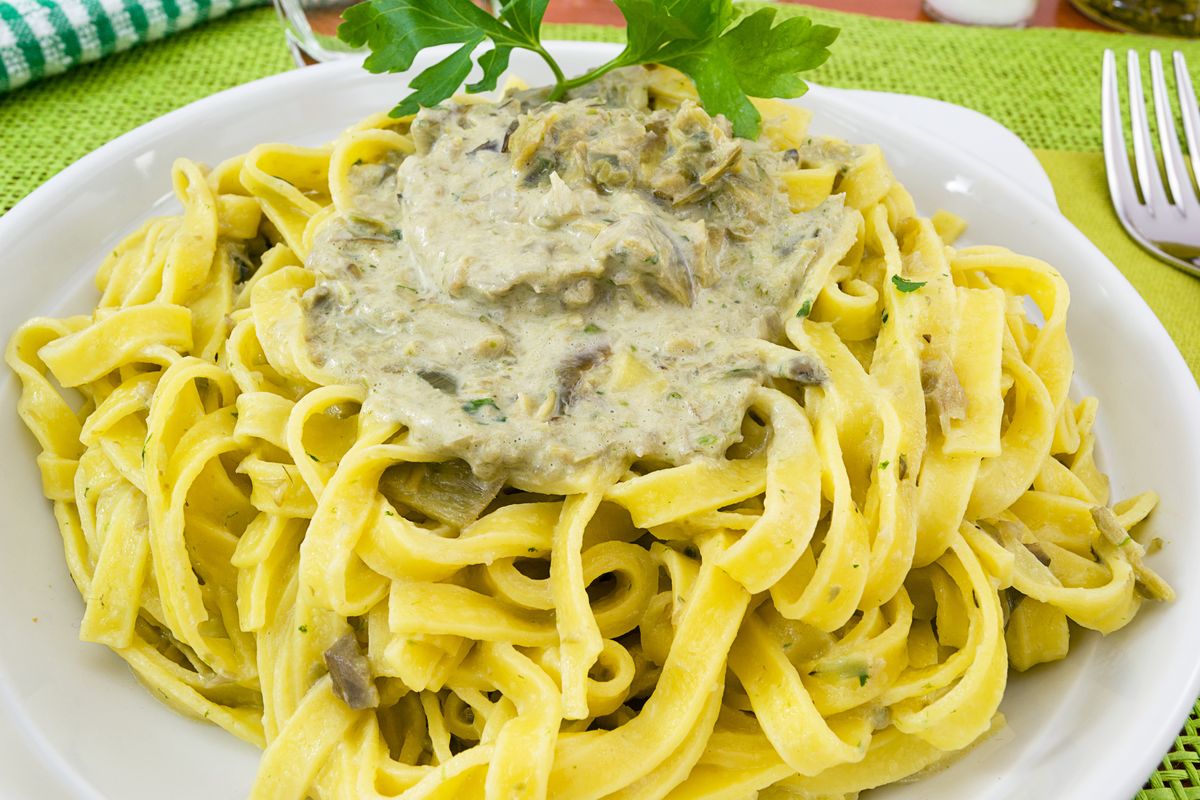 How to prepare the recipe for pasta with artichokes and ricotta
First clean the artichokes by removing the stem and the outermost layer of leaves. Cut off the tips and with the help of a spoon also remove the internal goatee. Slice them rather thinly.
In a pan heat the oil with the clove of garlic and cook the artichokes, seasoning them with a pinch of salt and a pinch of pepper.
Meanwhile, cook the pasta in abundant salted water for the time indicated on the package.
Once ready, drain it and sauté it in a pan with the vegetables , also adding the ricotta. To adjust the consistency, add a few tablespoons of pasta cooking water.
Spread on plates and complete with freshly chopped parsley.
If you want to use artichokes to prepare an even more refined first course then try the artichoke and prawn pasta : these two ingredients blend perfectly with each other.
storage
The ricotta and artichoke pasta can be kept well covered in the refrigerator for 2-3 days . We advise you to heat it in a pan before consuming it.
Riproduzione riservata © - WT