Scorzonera with parsley, the recipe for a side dish based on… roots!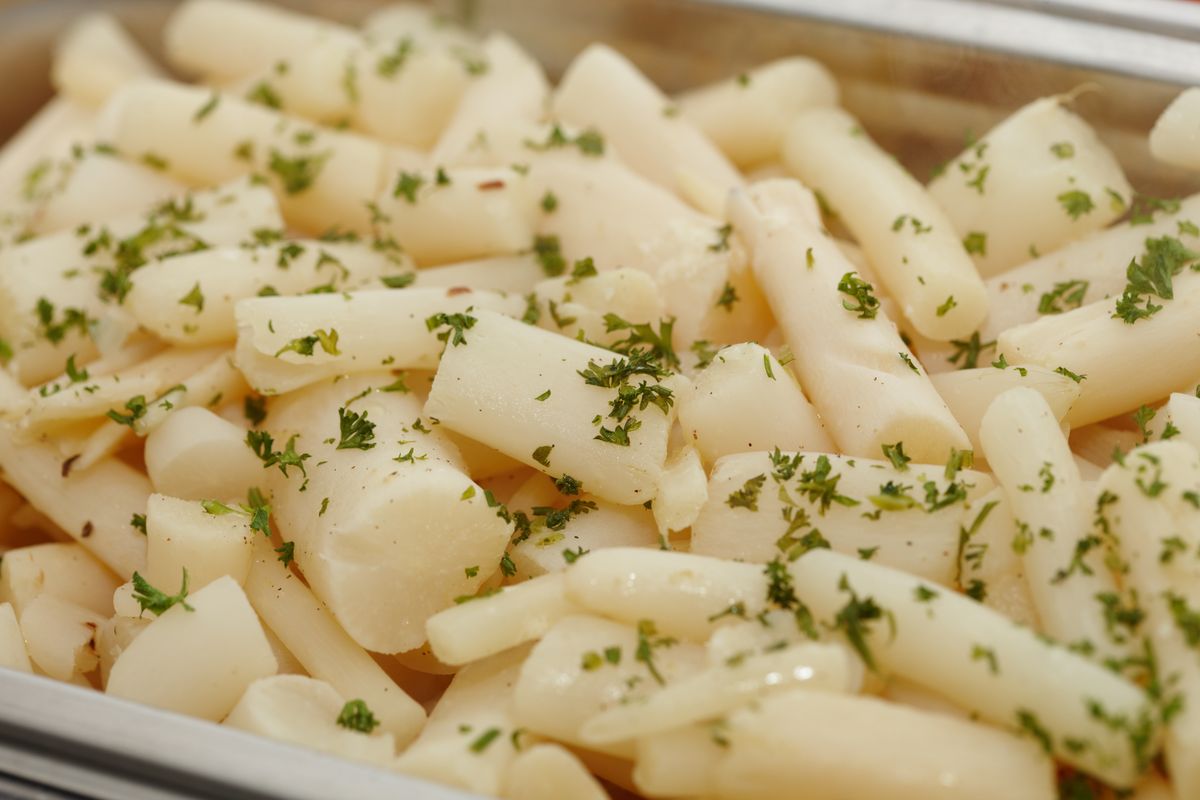 The scorzonera with parsley surprises for its goodness, it is easy to clean and to prepare and can be used for many preparations.
With parsley scorzonera bring to the table an original side dish with which you will amaze your guests. The root of the scorzonera is consumed for food: it is a plant related to the artichoke , typical of Eastern Europe, but is also beginning to spread here. It is rich in vitamins and boasts of its diuretic properties. It is not easy to find it for sale, but you can easily buy it on the Internet, it arrives fresh and ready to be consumed at home.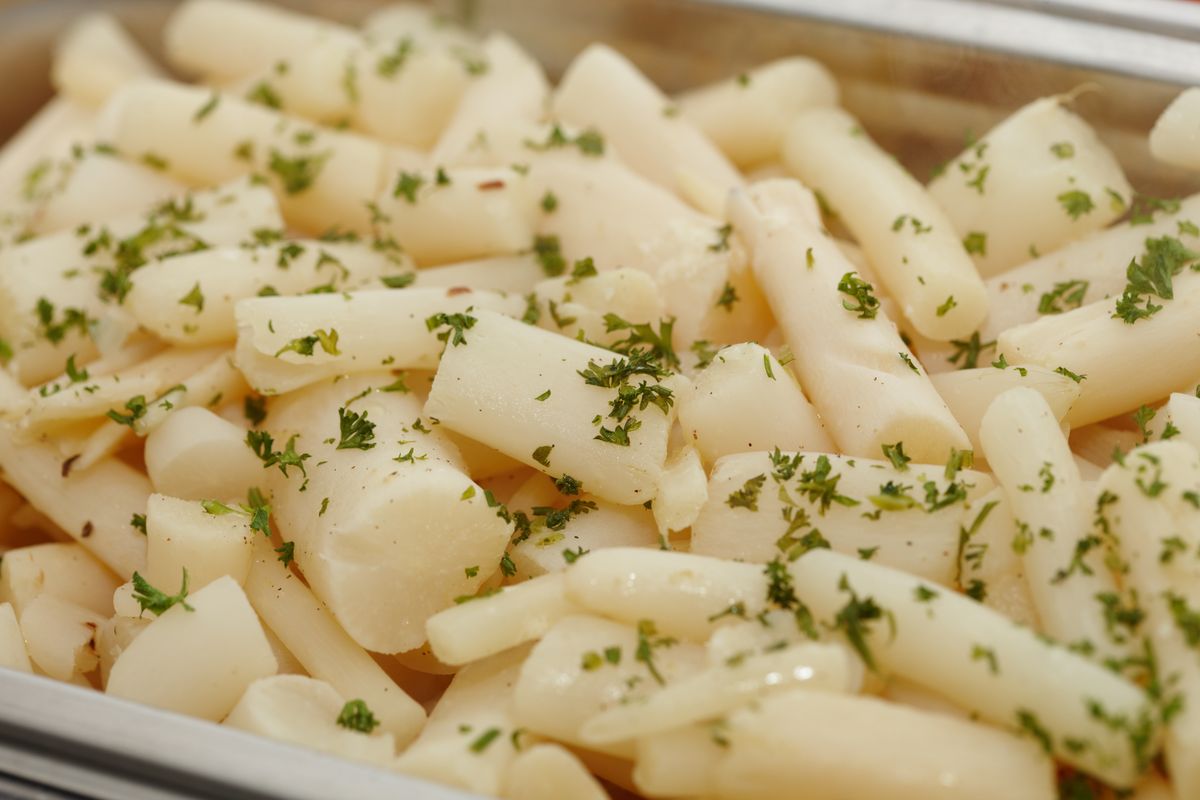 Preparation of scorzonera with parsley
Put a pot full of water on the fire and bring it to the boil.
In the meantime, wash the lemon well and dry it with kitchen paper . First grate the lemon zest, only the outer yellow part, then squeeze it and filter the juice.
Prepare a bowl with water and pour half of the lemon juice into it.
Wash the salsify roots under running water , remove the apical parts, then peel them with a potato peeler.
Once done, rinse immediately under running water and put in acidulated water. Continue until all roots are clean.
When the water boils, drain the scorzonera from the acidulated water, divide each root into two or three pieces, and pour them into the boiling water to which you must add the other half of the lemon juice.
Add salt and cook for 10-15 minutes , according to the thickness of the scorzonera.
In the meantime, wash the parsley leaves, dry them very well and chop them coarsely.
Peel the shallots and slice them thinly.
When the scorzonera are cooked, drain them.
Put a pan on the heat with the oil and the chopped shallot, fry for 1 minute and add the pieces of salsify and the grated lemon zest and cook for 5 minutes , stirring occasionally.
Turn off the heat, add the parsley, pepper and, if necessary, season with salt.
If you liked this recipe, try the boiled salsify .
storage
You can keep the side dish for 1-2 days in the fridge , inside a special container with a lid. We do not recommend freezing in the freezer.
READ ALSO: Discovering scorzonera: its properties and some recipes!
Riproduzione riservata © - WT