Sweet and sour watermelon salad, the appetizer or side dish you don't expect!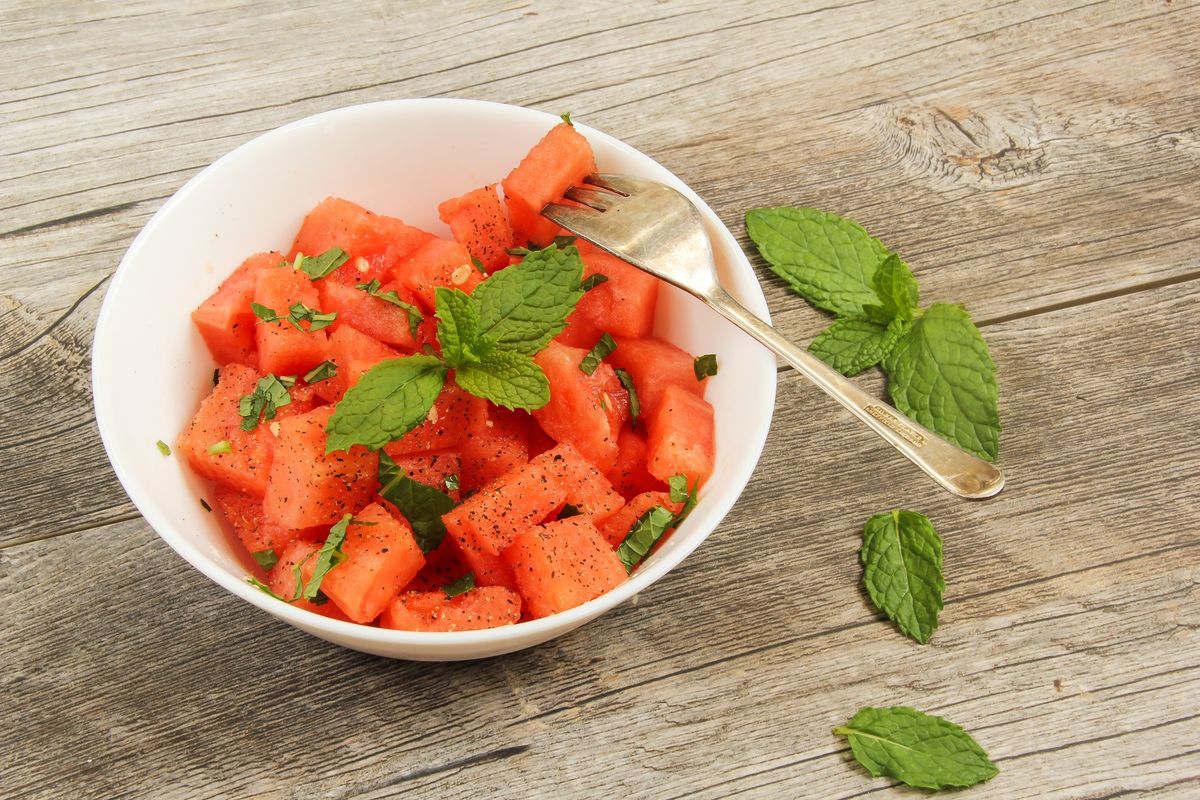 Sweet and sour watermelon salad: an original idea to enjoy the summer fruit par excellence in a different way … this time as an appetizer or side dish!
Very easy to prepare, the sweet and sour watermelon salad is a very fresh and crunchy dish, as long as you know how to choose a ripe and juicy watermelon. Super diuretic , the watermelon salad can be prepared in a few simple steps. Rich in water, minerals and vitamins, watermelon, or watermelon, is a versatile and typical fruit of the hot season.
To choose a ripe watermelon try to peel off a piece of peel with a fingernail, if the peel comes off without difficulty then you have a ripe and good watermelon in your hand. Another trick of the grandmother is to beat the whole fruit dry with the knuckles of the hands, if the sound is clear and crisp, it means that the watermelon is well ripe.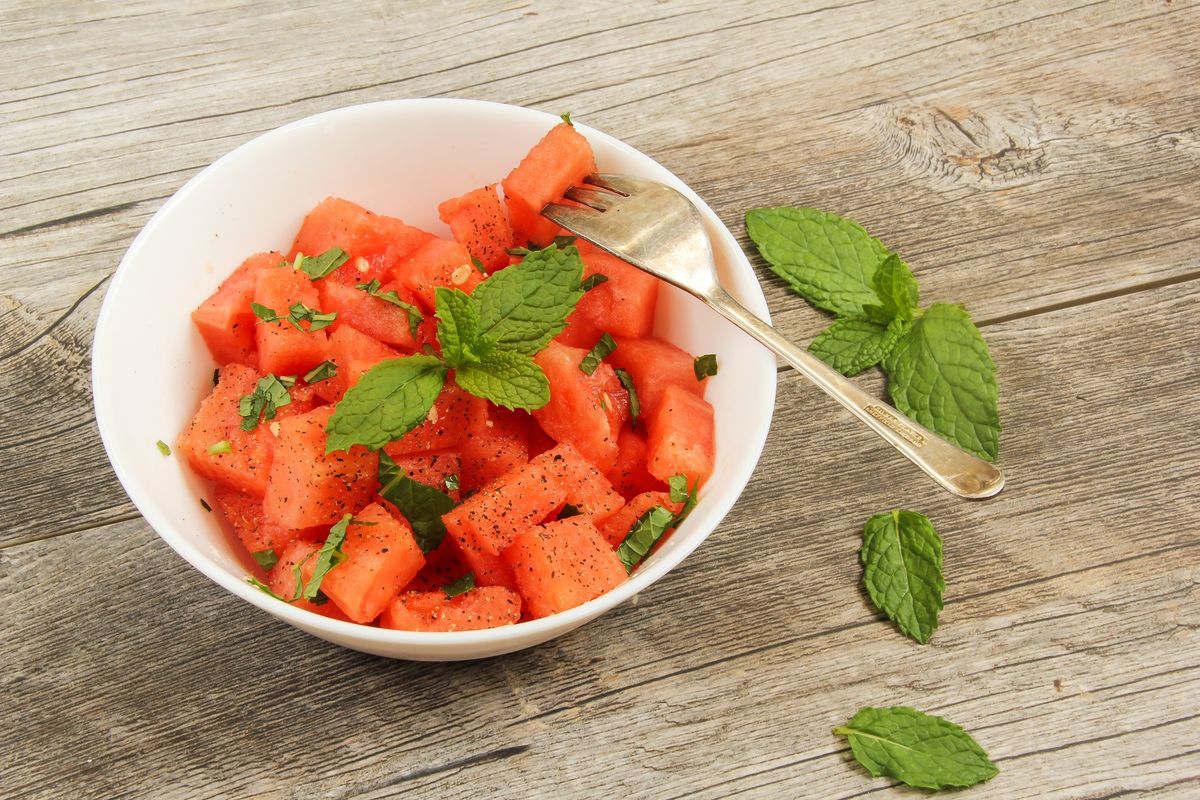 Sweet and sour watermelon salad preparation
Take a watermelon previously left in the fridge, cut two beautiful slices a couple of centimeters high, remove the peel and cut it into large cubes, also keeping the seeds. Remember that the seeds have a laxative action , so maybe don't eat them all.
Prepare a vinaigrette with two tablespoons of balsamic vinegar and two tablespoons of organic honey, mix well and only then, add this dressing to the diced watermelon, stir repeatedly.
Wash the mint well, remove the fresh leaves and distribute them over the salad, add a pinch of salt and stir again to obtain a well-seasoned sweet and sour salad.
This salad can be prepared a little in advance and kept in the fridge until ready to serve. In this way the watermelon will remain fresh, the flavors of the sauce will be more decisive and the organic water released by the fruit will mix with the vinaigrette forming a spectacular sauce. Bring to the table and serve a few spoonfuls to each diner, it will be a success.
If you want to like this fruit, you can't help but discover how perfectly a watermelon is cut !
storage
We recommend that you consume the cold salad at the moment , or at most you can keep it in the fridge for a few hours before serving. We do not recommend freezing in the freezer.
Riproduzione riservata © - WT