The art of caprese: doing it well is anything but trivial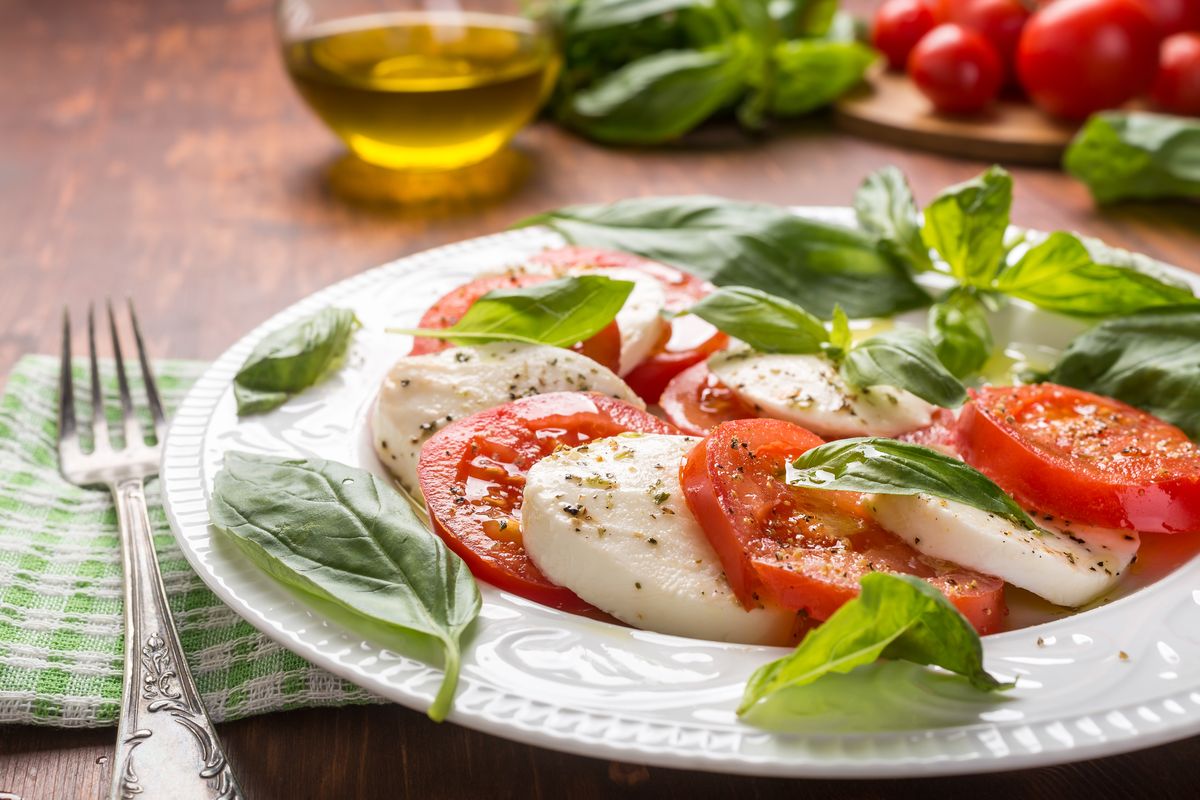 The caprese salad is an appetizer or a single dish that is never missing in the summer. Here is the original recipe and its history.
Mozzarella, tomato, basil, a drizzle of EVO oil, salt, pepper and oregano: these are the only ingredients of the caprese salad, but as we have come to understand by now, simple does not mean banal . Besides, it's much easier to fall over and screw up an easy recipe than one with lots of ingredients! Precisely for this reason today we show you the preparation of caprese, referring to the original recipe (created by none other than the poet Marinetti!). It's a quick and simple dinner idea, perfect when we don't feel like cooking.
In the summer we often treat ourselves to it as a single dish when we want to stay light but how many calories does a caprese dish have? We are about 350 kcal per person. Alternatively, you can also serve it as an appetizer, in small doses.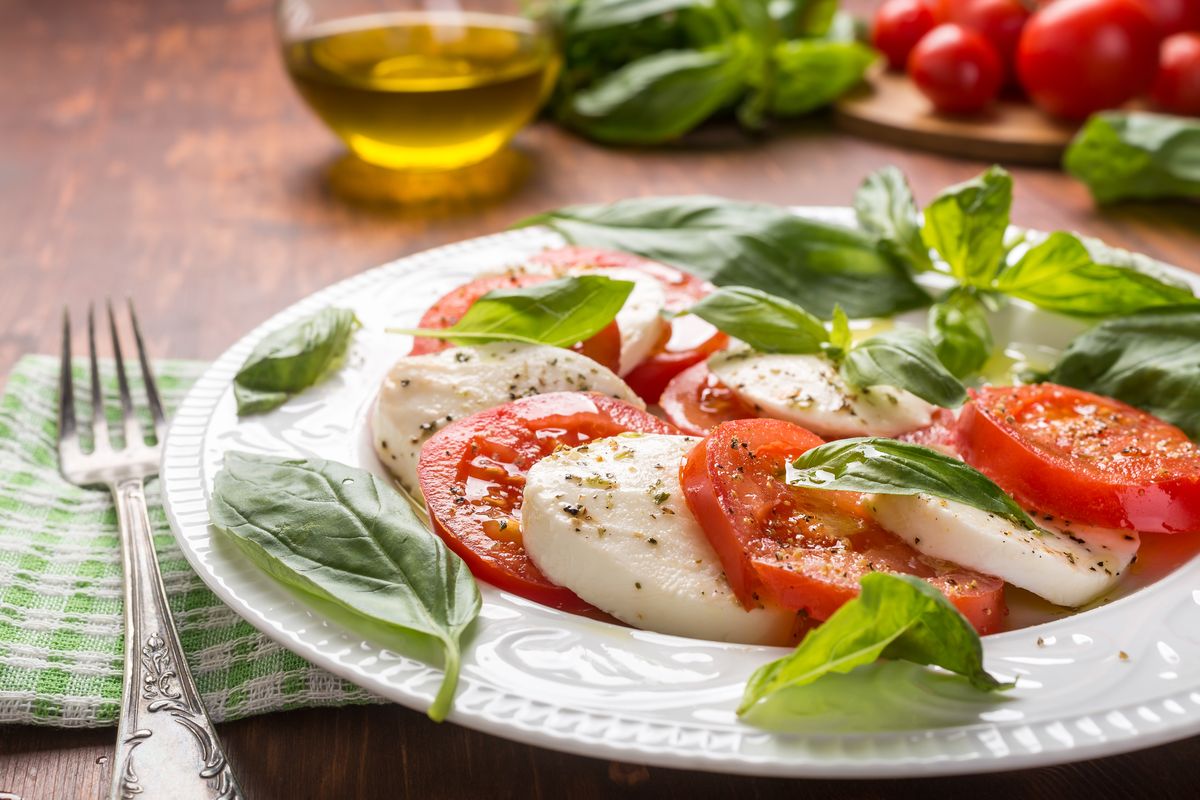 Making caprese salad recipe
First, cut the washed tomatoes and cut them into slices about half a centimeter thick.
Also cut the mozzarella into slices, if possible of the same thickness as the tomatoes.
Arrange the slices of mozzarella and tomato on a flat plate, alternating them .
Add plenty of basil leaves and complete with a drizzle of oil, salt and pepper.
If you like it, even dried oregano goes perfectly with these flavors!
What to drink with caprese?
Fiano di Puglia is a wine characterized by a rare aromatic delicacy. It has a balanced and fascinating flavour, never too aggressive. It presents itself with an articulated and light bouquet , which respects the nuances of the mozzarella and the fresh acidity of the tomato.
Pinot Grigio : delicate floral and fruity notes, it accompanies Caprese salad with character, emphasizing the buttery and intense sensations of the cheese. Small aromatic hints blend well with the intensity of the basil.
Prosecco is a sparkling drink suitable for all seasons, capable of finding space even in less common combinations. Maybe it's thanks to its character , its full expressiveness, its perfume or its perlage… or maybe it's simply because it's Prosecco!
Soave is perfect to accompany fish-based dishes and light appetizers, and is an inspired pairing with Caprese salad.
The variants of the Caprese salad
The options, in reality, are nearly endless . You can add an original ingredient for the accompaniment, serve it differently than usual, or even make it gourmet. But don't forget that it can also become an empty fridge dish : add everything you have about to expire and it will become a single nutritious and tasty dish.
What to eat together with caprese?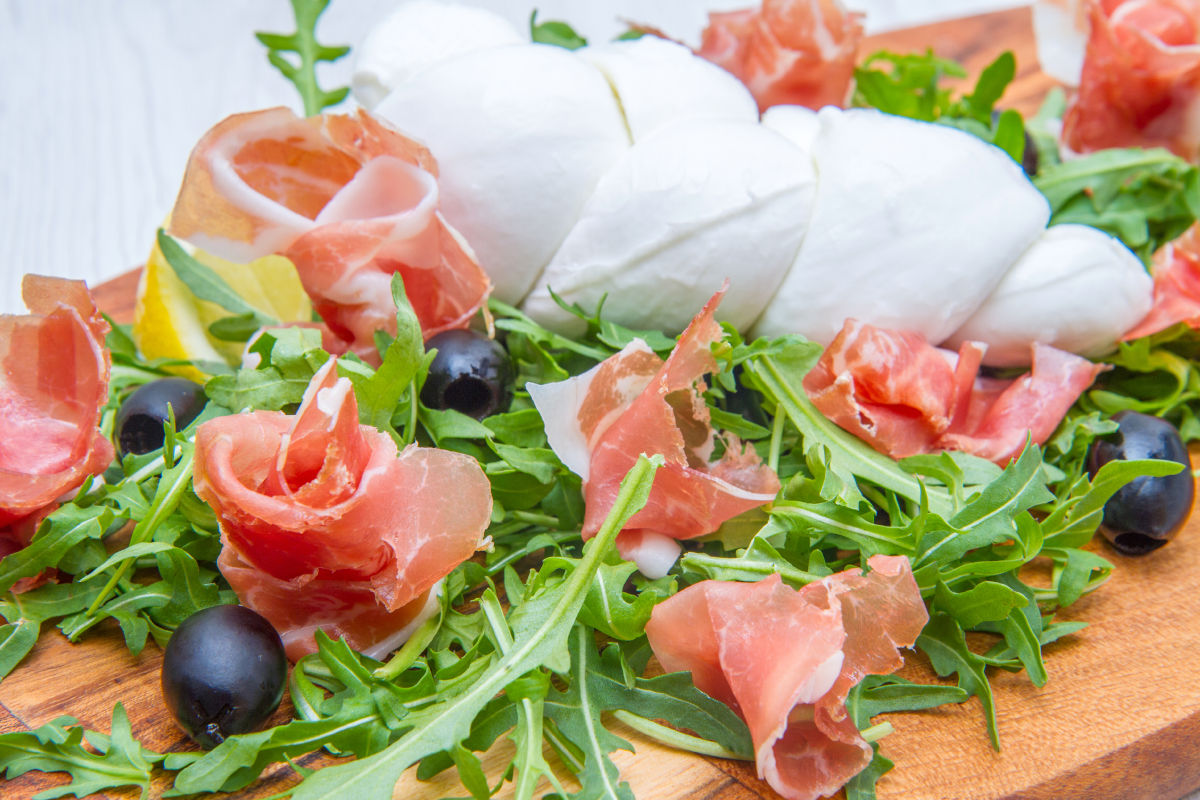 For those who want a carbohydrate accompaniment, this dish is perfect with a slice of toasted bread (toasted in the oven or on a grill). You can add animal proteins such as raw ham or canned or grilled tuna.
Alternatively, you can elevate the dish with the simple addition of grilled eggplant or zucchini . Finally, with a few tufts of lamb's lettuce and boiled eggs cut into pieces, it will become a delicious salad !
How to make a gourmet caprese salad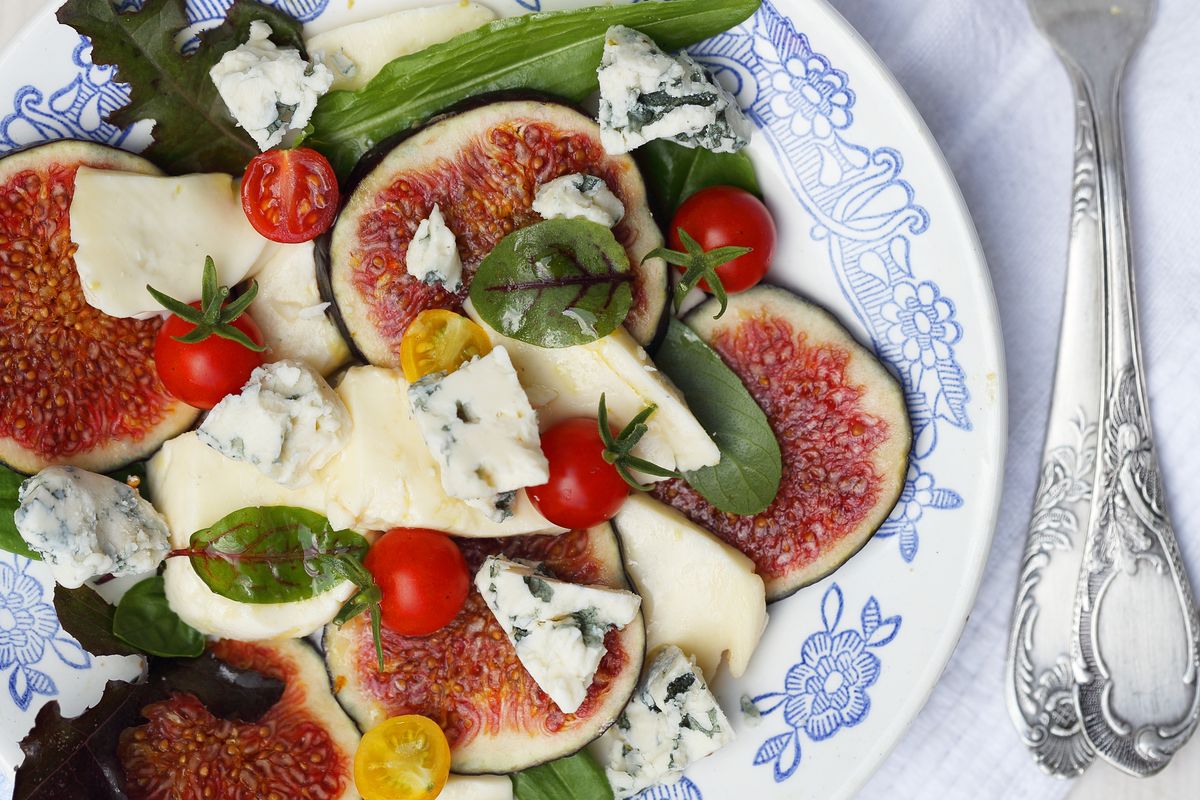 We leave you several ideas, ranging from the original presentation to the addition of unexpected ingredients.
To make the caprese different from the usual, we suggest adding a rocket pesto, raw Parma ham and Taggiasca olives. Speaking of which, try our revisited caprese !
A gourmet and unusual summer variation ? Caprese with ham and melon : a risky but spot on combination.
For a more autumnal version, or in any case also suitable for the month of September , you can try this salad with figs .
Finally, an idea for those who don't want to dare too much : season with a round of balsamic vinegar and you'll already feel the difference!
How to impact caprese in an original way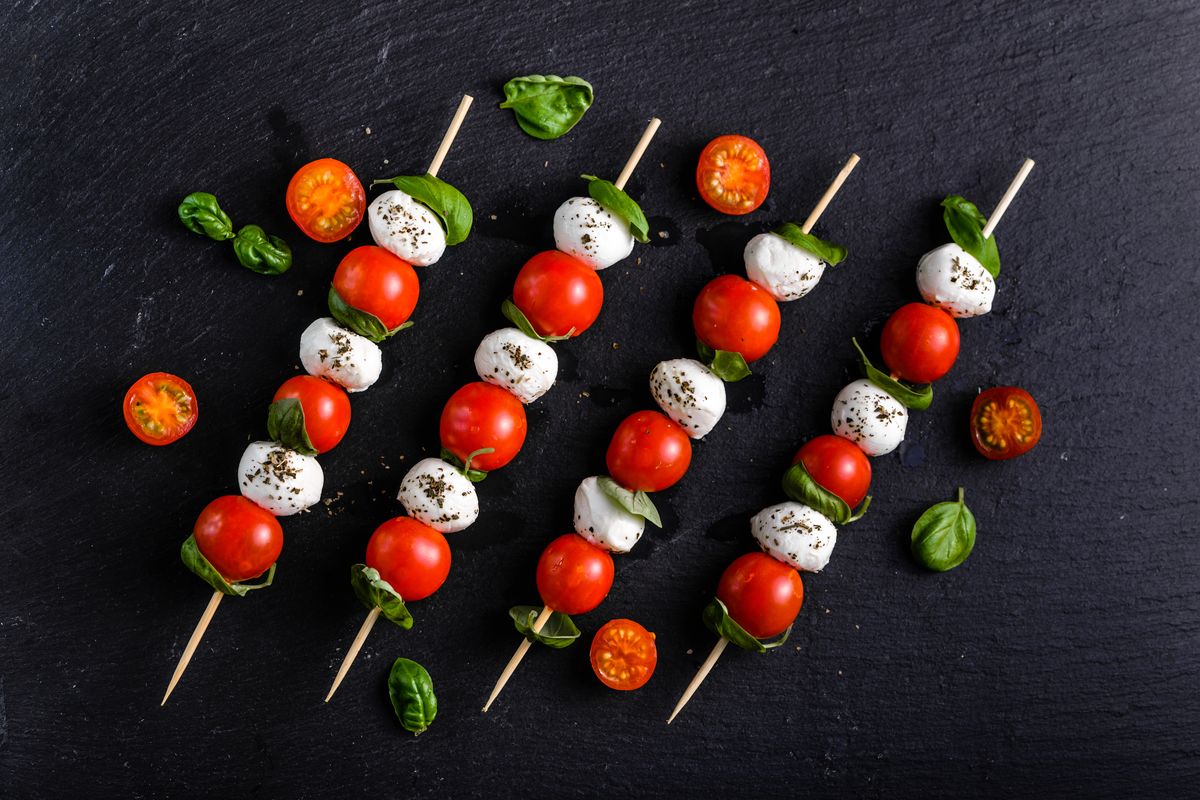 If, on the contrary, you don't want to vary the flavors, you can simply change the way you bring it to the table. Forget the classic dish and free your imagination! We recommend skewers or turrets : impactful and scenographic, they will impress all your guests!
Caprese salad: history
As the name suggests, this dish is typical of Campania cuisine, more precisely of Capri. But who invented it, exactly? To get to the origin of the caprese salad we have to go back in time to 1920 .
The futurist poet Filippo Tommaso Marinetti was a dinner guest at the Hotel Quisisana; however, it was no secret that he resented the excessively rich cuisine typical of reason. To meet his needs, the restaurateur then offered him a salad with the freshest that his land could offer: an excellent mozzarella, seasonal tomatoes and very fresh basil.
Sure, it was a gamble, but Marinetti , amazed, fell in love with it. Then everyone wanted to try this dish and the rest is the history of Campania cuisine.
Be careful not to confuse this recipe with that of the caprese cake , a chocolate dessert typical of the island of Capri !
storage
Caprese salad should be eaten immediately after preparation. Alternatively, if you have pre-cut tomatoes and mozzarella left over , keep them for about a day in the fridge in a tightly closed container. Season only at the end, also adding the basil leaves .
Riproduzione riservata © - WT