The watermelon cocktail is the drink of the summer, we bet?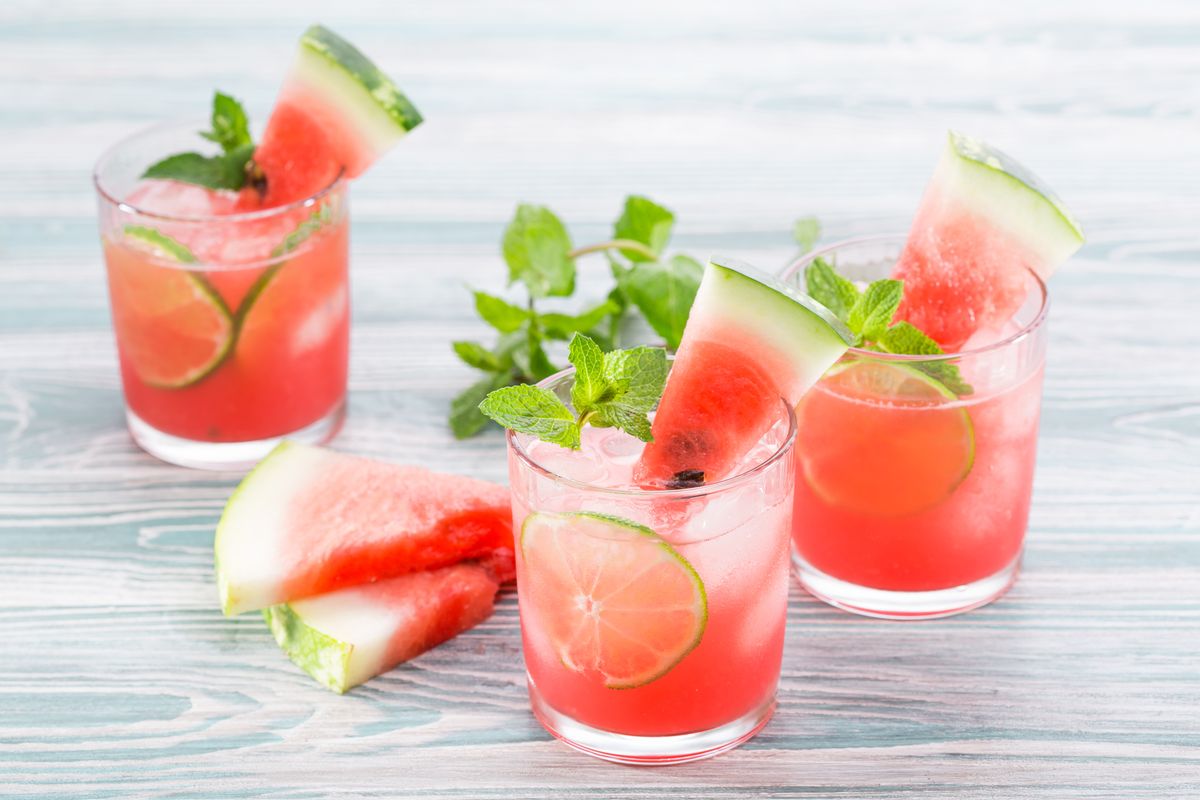 How is the watermelon cocktail made? Do not wait to try a fresh cocktail perfect for evenings with friends. Here is the recipe!
The watermelon cocktail recipe is ideal for those looking for a refreshing and perfect drink, to end a summer day in the right way. The beauty of this recipe, like many others of this kind, is that you can prepare both an alcoholic and non-alcoholic watermelon cocktail, so as to meet everyone's tastes and preferences.
We offer you the recipe with soda and Prosecco , essential ingredients in this kind of preparations. Obviously you can vary the recipe by letting yourself be guided by your creativity , especially as regards the final preparation. Some idea? You can replace the lime slices with grated zest, for a completely different visual effect!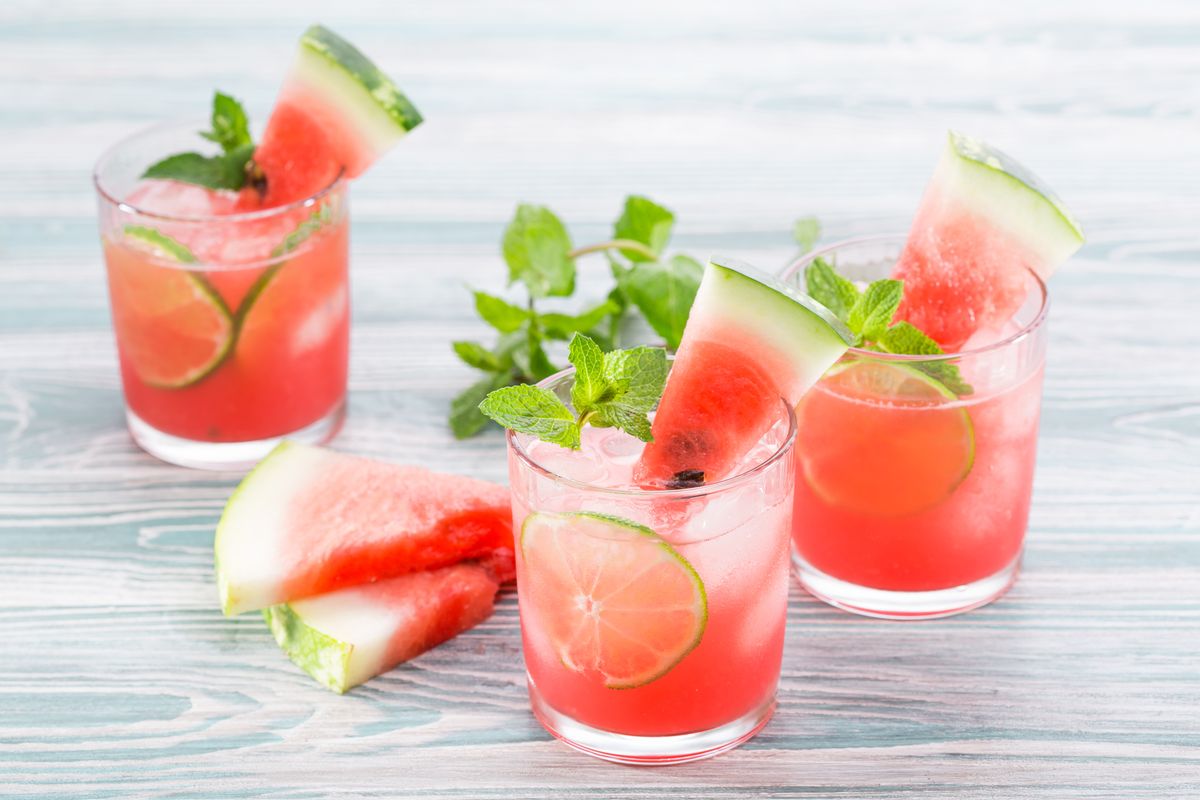 Preparation of the watermelon cocktail
To make the watermelon cocktail with prosecco, start cutting the watermelon, remove the peel, the seeds and cut the pulp into chunks. Blend the pulp with the hand blender until you get a homogeneous puree.
Put the pulp in the refrigerator (to obtain an even more fluid cocktail you can filter the pulp so as to separate the liquid even better) and take care of the other ingredients : put the brown sugar in a jug with the lime cut into thin slices .
Take more limes, cut them in half and squeeze them until you get about 120 g of juice.
Add the lime juice, prosecco and pureed watermelon pulp . Stir and add the soda too.
Take two cocktail glasses , fill them a little more than 3/4 full with ice cubes and pour the liquid prepared previously. Decorate the mint and enjoy immediately!
Non-alcoholic watermelon cocktail
For the alcohol-free variant you will need:
120 g of watermelon
15 g of brown sugar
200 g of sparkling water, soda or tonic water
lime to taste
ice to taste
mint to taste
After having prepared all the ingredients as indicated in the previous procedure, you can proceed as follows: pour tonic water, soda water or sparkling water according to your preferences into a jug.
Add the sugar, lime juice (about 120 g), a few slices of lime and the pureed watermelon pulp.
Pour the liquid into two glasses with ice cubes, decorate with a few mint leaves and serve immediately.
storage
We advise you to consume the drink thus prepared immediately after preparation !
To get your fill of freshness, we recommend that you also take a look at the recipe for watermelon frost .
Riproduzione riservata © - WT