Try the cauliflower in oil, the tasty winter preserve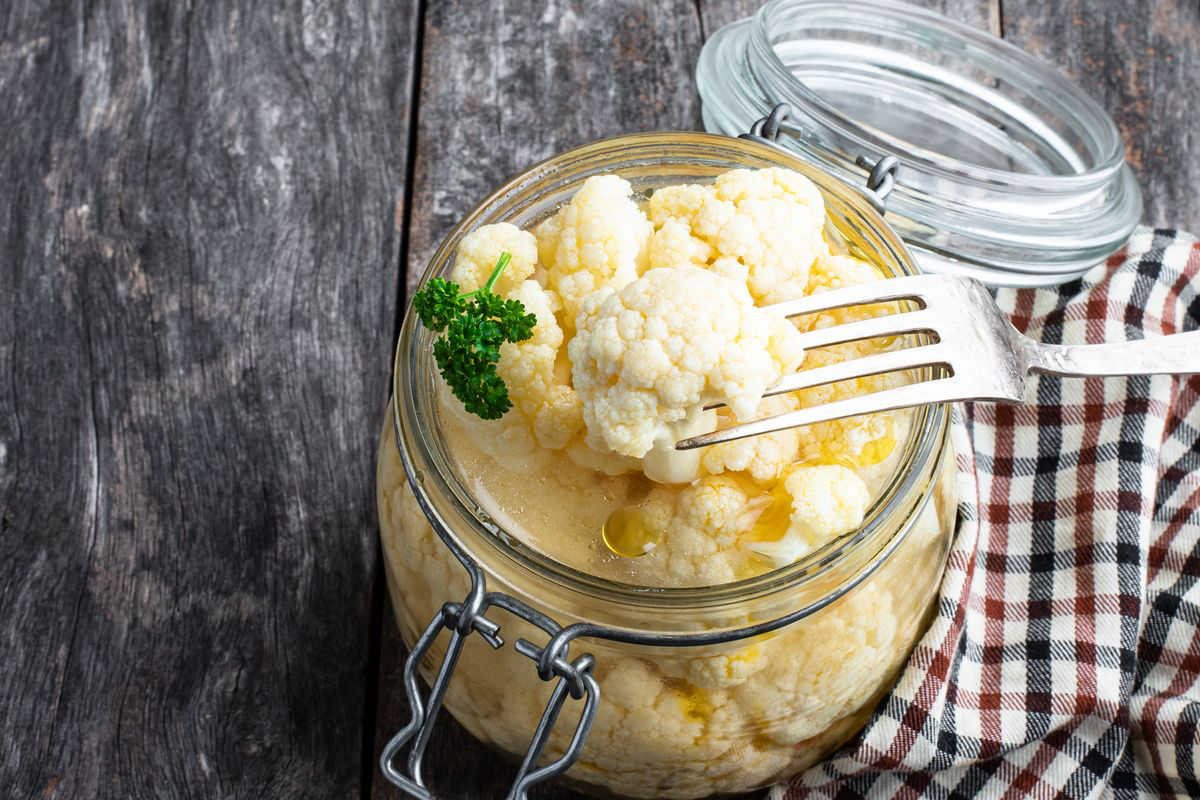 One of the most popular preserves is homemade cauliflower in oil. An easy recipe to prepare and that you will have available for several months.
Cauliflower in oil is a tasty and particular preserve. Through this simple recipe, it is possible to preserve the taste of this particular vegetable for all the winter months. With this preparation, the main ingredient remains crunchy and tasty , suitable for a variety of recipes or to create simple appetizers. To make it at home just a few ingredients, all genuine: if the extra virgin olive oil cannot be missing, also spices or various aromatic herbs are essential components, which allow to enhance the flavor of cauliflower.
What you need, then, are sterilized glass jars . In these, you will have to keep the preparation and, for this reason, it is important that they are perfectly clean. If the containers are not cleaned properly, the taste may deteriorate and mold may develop. If stored correctly, the recipe for this winter preserve will be one of the most loved in your kitchen.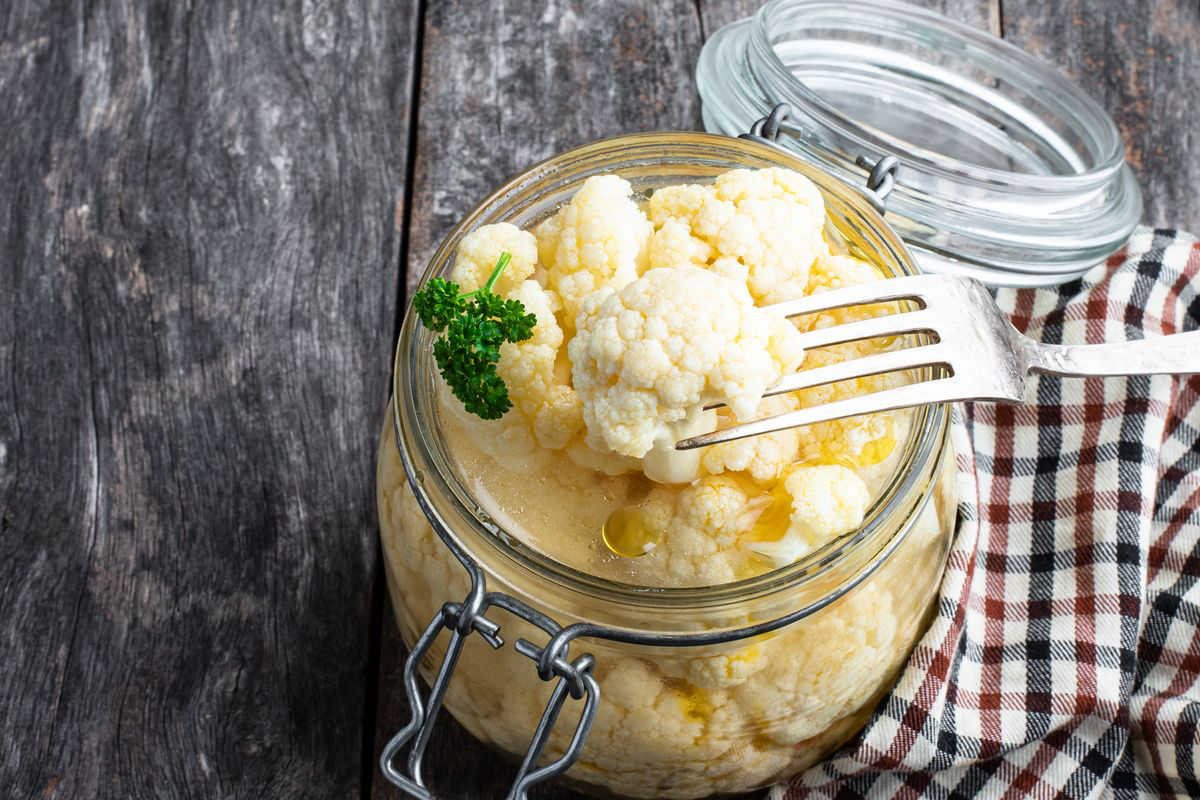 Preparation of the recipe for cauliflower in oil
Take a very large pot and pour the white wine into it, along with the wine vinegar.
In this liquid, dip the bay leaves and cinnamon.
Add the tarragon and black pepper, the one in grains.
Turn on a moderate heat and bring to a boil .
Meanwhile, clean the cauliflower. Wash it under running water and remove the central stem and leaves.
Cut the florets and collect them in a bowl.
When the content in the pot reaches a boil, add the florets.
Add salt and cover with the lid, leaving it to cook for 5 minutes , from the moment it starts boiling again.
Once cooked, drain the florets (using a slotted spoon) and let them dry on a clean cloth.
Once cooled, put them in the sterilized glass jar and add bay leaves and black pepper.
Cover the cauliflower evenly with enough oil and seal tightly .
Keep a few days before tasting.
storage
This crunchy cauliflower in oil is great as a side dish or as an appetizer. You can keep the jar for about 4 months , in a cool place away from light; when you open a jar, consume the contents within 20 days.
For a tasty side dish, try cauliflower pancakes .
Riproduzione riservata © - WT