Tzatziki, what a delight: here is the recipe for the Greek sauce with yogurt and cucumber!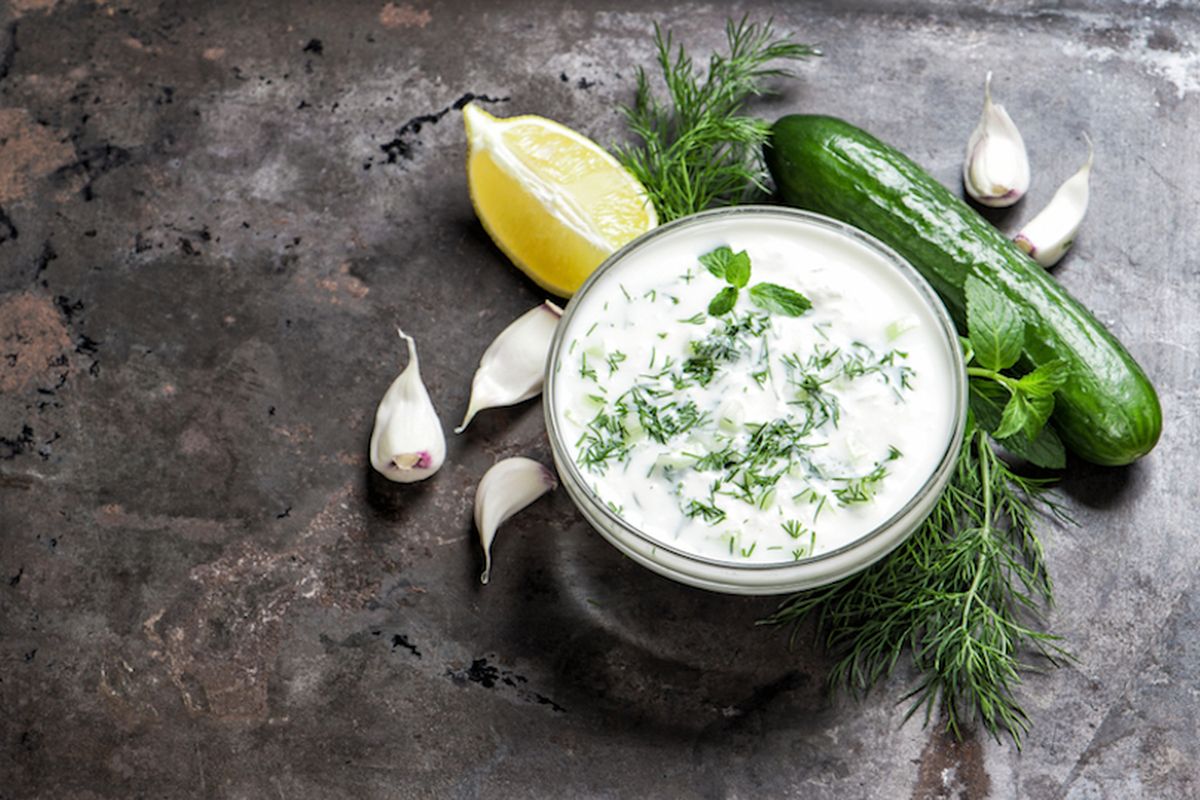 Here is the original recipe for tzatziki, a Greek yogurt sauce with cucumber and flavored with other spices, ideal to serve during a buffet or an aperitif with friends.
Here is one of the best known Greek cuisine recipes ever, tzatziki, a delicious sauce that is simply served on slices of bread or used to dress salads, meat or fish dishes and other traditional dishes. like the classic pita.
Making this tasty sauce is really simple, but the result is guaranteed! In 10 minutes you will have created a delicious, fresh and fragrant appetizer. Let's get started right away and head to the kitchen to bring this wonderful Greek yogurt sauce to life!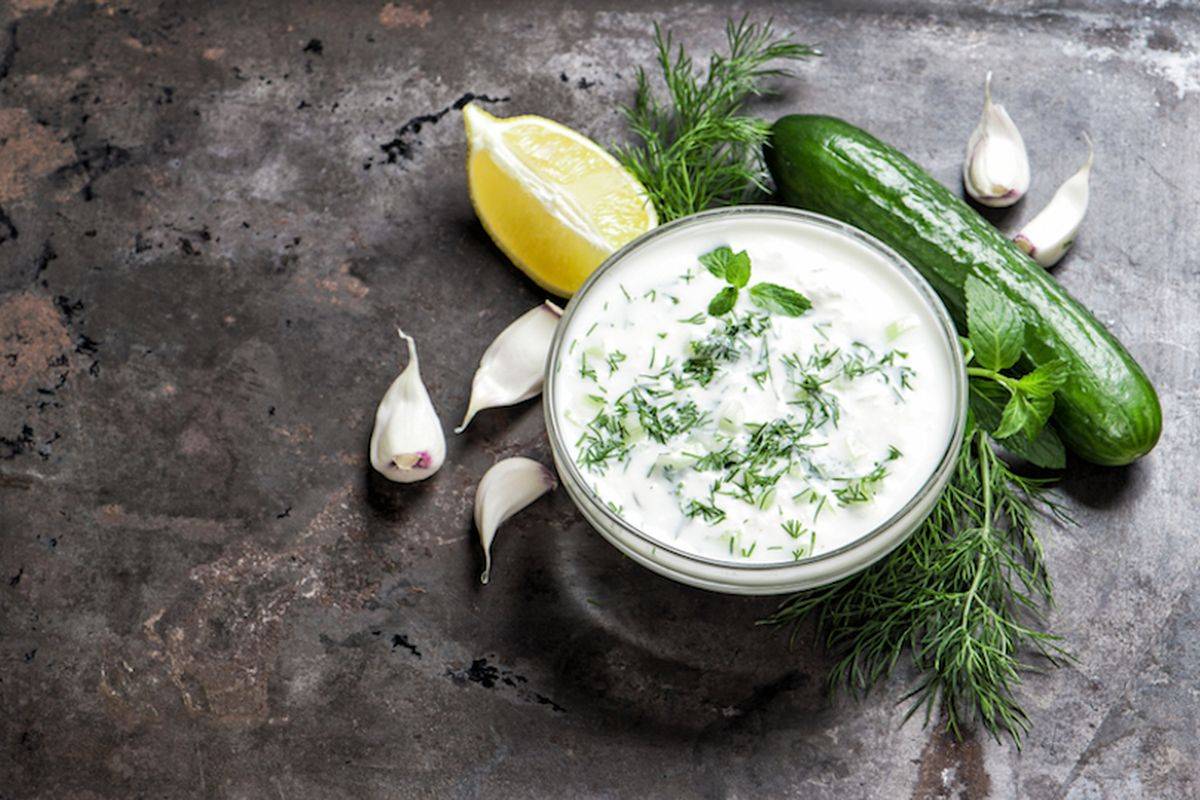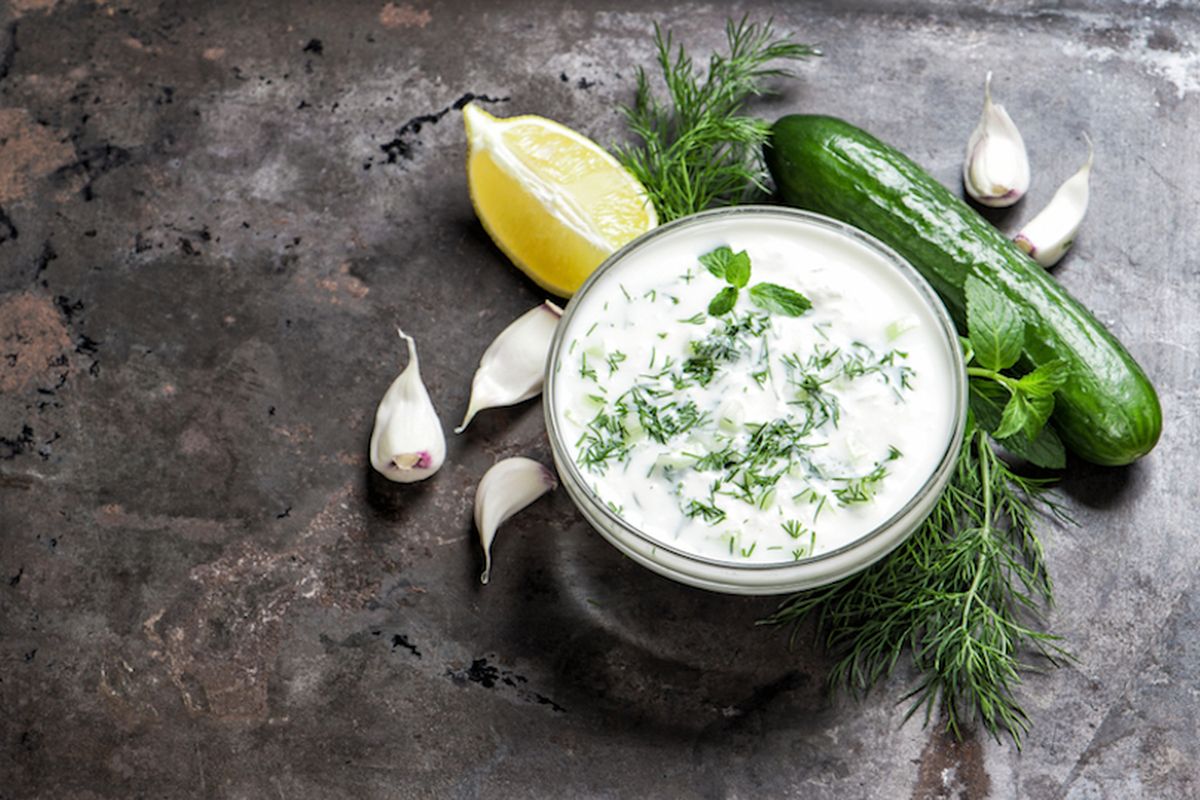 How to make tzatziki sauce with the original Greek recipe
Start by washing the cucumber. Once done, chop it finely without removing the peel and leave it aside.
Do the same with the garlic, remembering to eliminate the internal soul, so as to make your appetizer lighter and more digestible.
At this point, pour the yogurt into a bowl and add the garlic, cucumber, salt and extra virgin olive oil.
Add the vinegar, which will give the right acidity to the dish, and finally the dill. Mix everything well, and enjoy your meal!
How to use Tzatziki sauce: pairings
The taste of this sauce is very strong , but at the same time refreshing. This is why it must be combined with strong flavors, because otherwise it risks becoming opaque .
The dish par excellence where it is used is pita gyros , a Greek version of the well-known kebap. In general, therefore, it is a sauce that goes hand in hand with meat, ideal with cuts or with the classic Abruzzese arrosticini or with grilled meat .
Also try with fish or as a garnish for croutons with vegetables, but also in salads . One that lends itself particularly well is that of potatoes, to try!
Some variations of the Greek sauce
Although you can make several variations, the base of this sauce is always the same, and its three basic ingredients (yogurt, garlic and cucumber) never change. Of course, if you want to prepare a lighter tzatziki, you can remove the garlic, or if there is a need, you can use vegan yogurt, such as soy.
If, on the other hand, you want to vary the spices, you can try using mint instead of dill, which will give an original touch and an even fresher note to the whole. Finally, lemon is often used instead of vinegar .
If you liked our recipe, here are some of the best dishes of traditional Greek cuisine for you!
storage
We do not recommend freezing the tzatziki while in the refrigerator you can keep it for a maximum of 3 days, taking care to cover it with plastic wrap.
Riproduzione riservata © - WT