Watermelon granita with Thermomix: the fastest summer recipe there is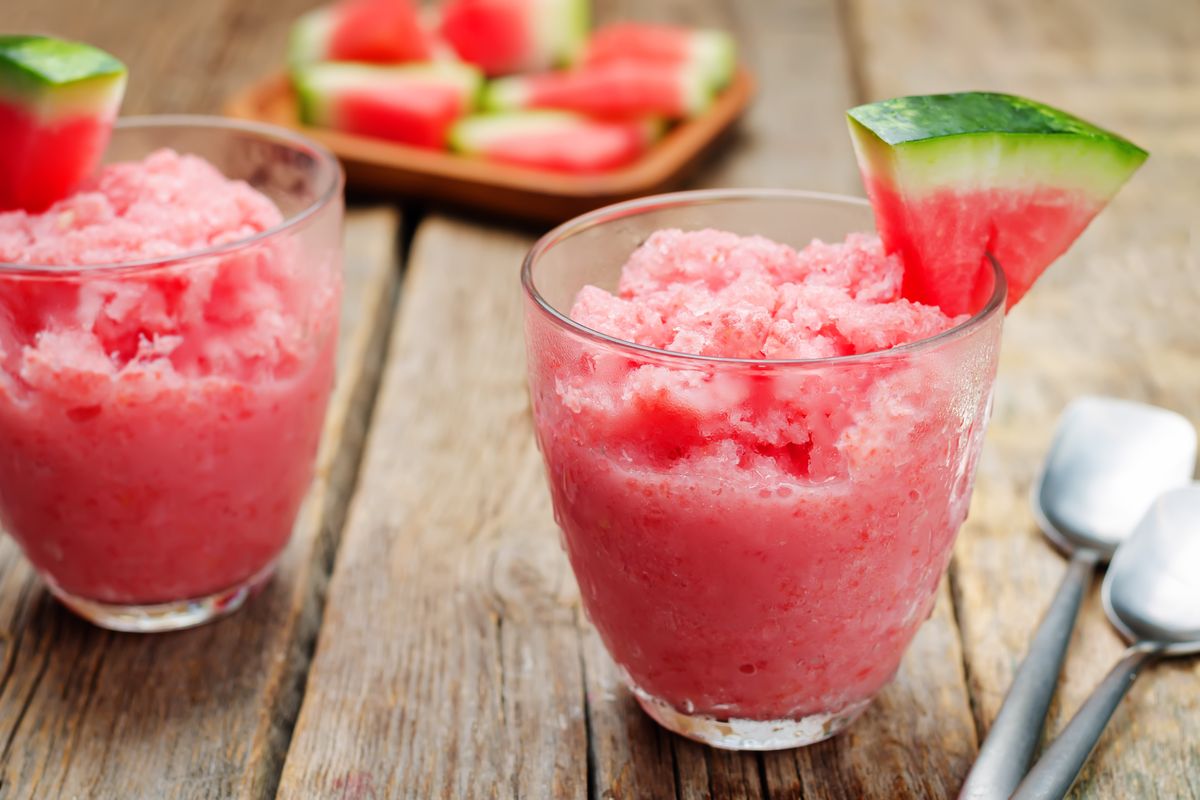 The recipe for watermelon granita with the Thermomix is ​​just what it takes to fight the heat and the heat of the hottest days. Let's find out how it is prepared!
Do you want color and above all something fresh? There is only one solution: watermelon granita with homemade Thermomix! To prepare it you need a few simple ingredients : the first is obviously watermelon, but to this you only have to add a syrup based on sugar and lemon juice. Below we explain how to prepare it only with the help of the Thermomix and also without adding sugars. Are you ready to fill up on freshness?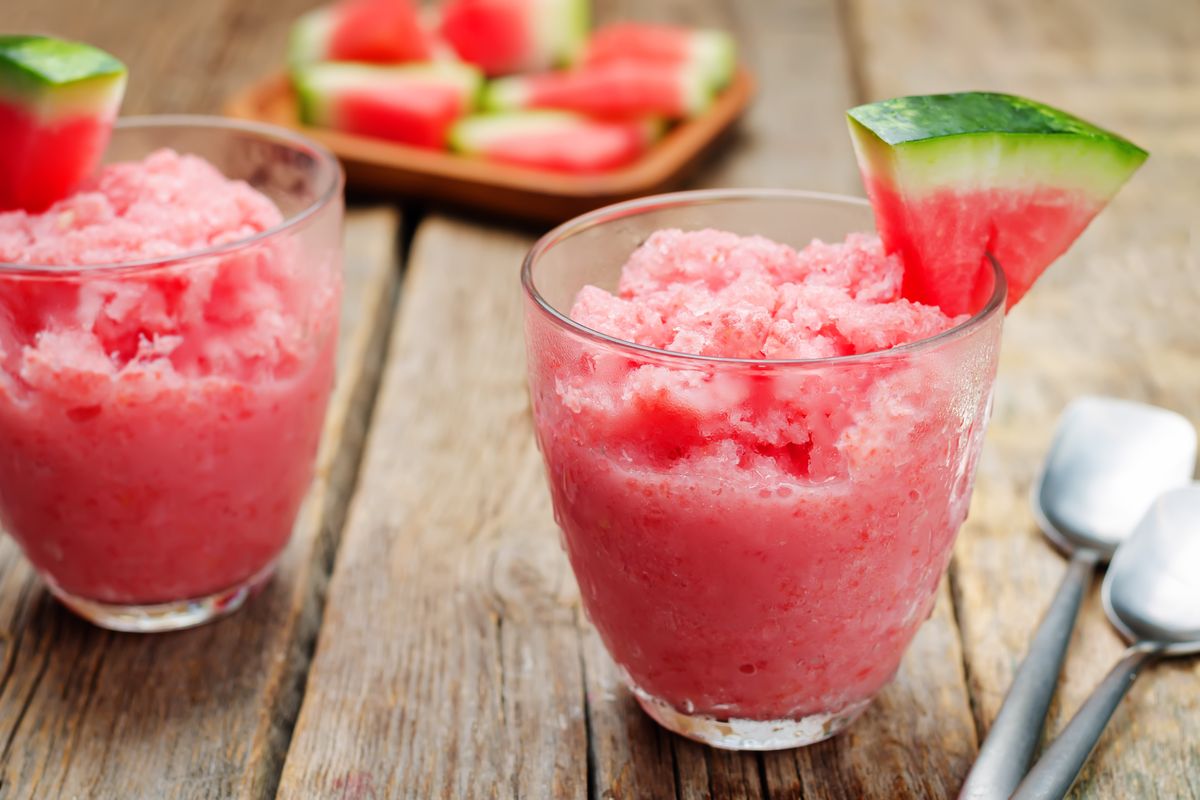 Preparation of watermelon granita with the Thermomix
Take the watermelon, peel it and remove the seeds until you have obtained the necessary quantity. Cut the pulp into cubes and put it in the freezer to freeze it.
Squeeze a lemon to get the juice and put it in the Thermomix mug. Also add the sugar and operate the Thermomix for 5 minutes at speed 3, temperature 100 ° C , to obtain a sweet syrup.
Let the liquid cool then put it in a special container to form ice cubes. Put in the freezer for a couple of hours.
After this time, put both the watermelon cubes and the syrup cubes in the jug.
Blend everything on speed 9 for 30 seconds. Distribute in two glasses and serve immediately.
Sugar free Thermomix watermelon granita
To prepare sugar-free granita you can safely follow the previous recipe omitting the preparation of the syrup. In this case, we recommend immediately blending the watermelon pulp with the lemon juice and distributing everything in a container such as those to form ice cubes or slightly larger. Then you can blend the watermelon cubes as indicated in point 4 of the basic procedure.
storage
The granita prepared in this way is good if enjoyed immediately after preparation. If you have plenty of watermelon you can freeze it in the right quantity so that you can prepare the granita at any time.
Alternatively, we recommend that you also take a look at the classic lemon granita recipe.
Riproduzione riservata © - WT