Watermelon sorbet, refreshing and perfect for summer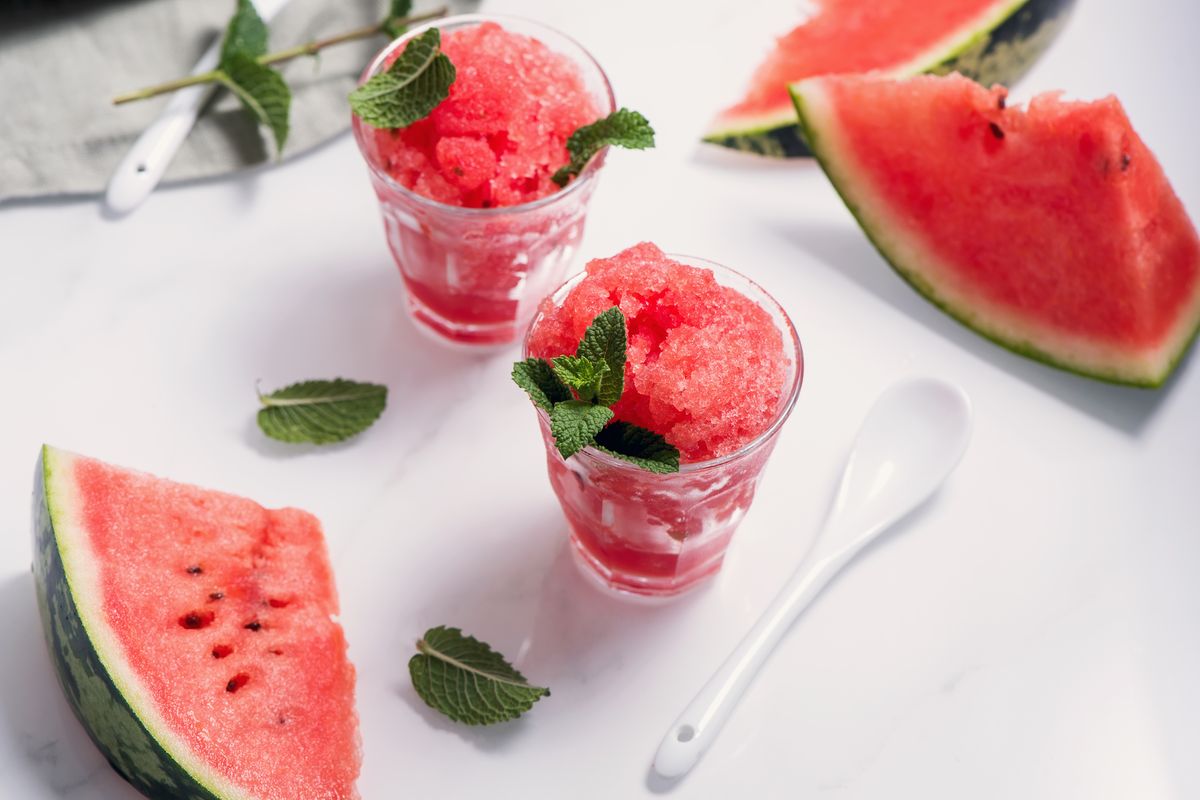 Let's see how to prepare watermelon sorbet without egg whites and without ice cream maker, your new favorite summer recipe.
Today we want to offer you a simple recipe, that of watermelon sorbet. Although the most famous version is the lemon one, we must say that if prepared with this typical fruit of the summer season it really has an edge. The fresh taste of watermelon as well as the beautiful color it assumes make it perfect for an afternoon snack .
To make this preparation suitable for everyone, we opted for a watermelon sorbet without egg whites so as to avoid food risks and also allow those who follow a vegan diet to consume it. Again to make it easier and more versatile, we will reveal how to prepare watermelon sorbet without ice cream maker. Are you ready?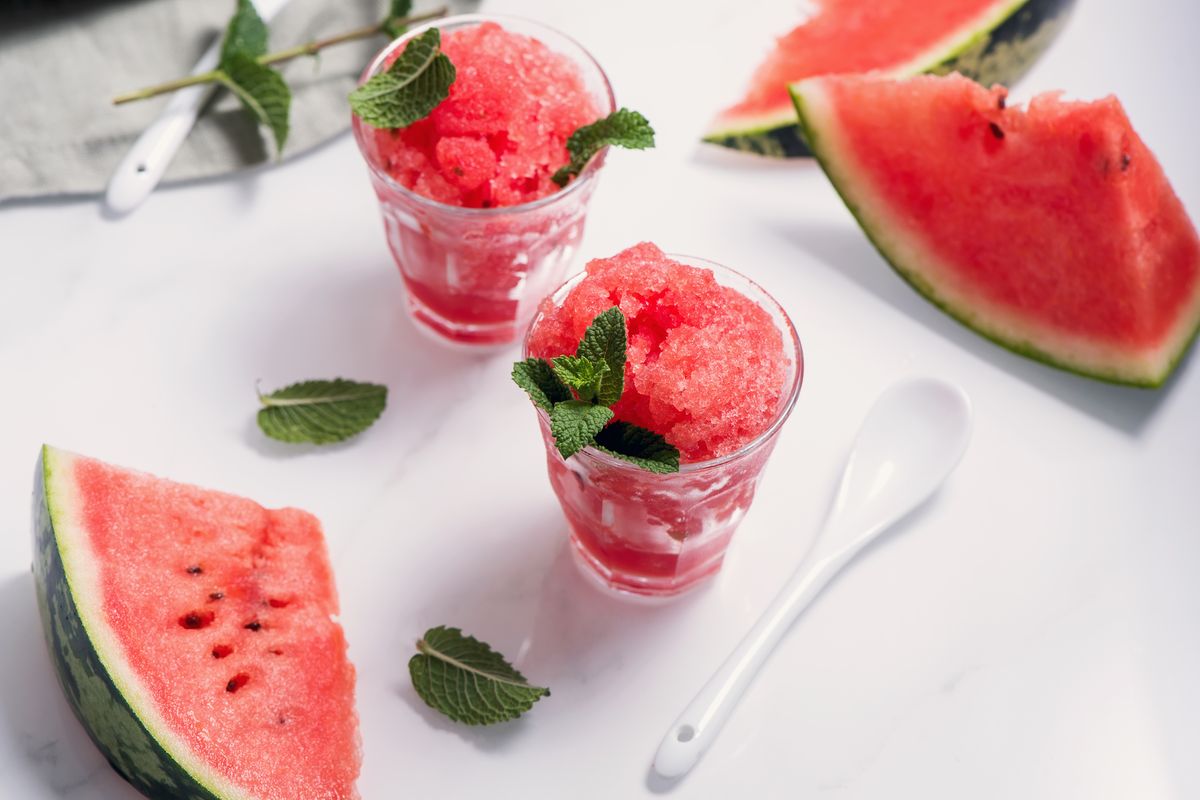 How to prepare the watermelon sorbet recipe
First, remove the peel and all seeds from the watermelon. You can also opt for a seedless variety. Then cut it into not too large chunks , place it in an airtight container and put it in the freezer for 4 hours.
Then transfer it to a kitchen mixer equipped with blades in the lower part (the Thermomix is ​​fine), add the sugar and lemon juice and blend until you get a creamy mixture , typical of the sorbet.
Serve it immediately by distributing it in glasses.
Watermelon sorbet: two variants
You can also make watermelon sorbet with an ice cream maker. In this case, blend the watermelon pulp with the lemon juice and sugar. Then pour everything into the ice cream maker and leave to stir for 30 minutes, until you get a creamy consistency.
To prepare the watermelon sorbet with egg whites and thus ensure an extra creaminess you will need:
300 g of clean watermelon
70 g of sugar
130 ml of water
1/2 lemon
1 egg white
First clean the watermelon and blend it with an immersion blender . Prepare the syrup by dissolving the sugar in the water then let it cool and add it to the watermelon puree together with the lemon juice. Finally, whip the egg white and incorporate it into the mixture with gentle movements. Pour everything into the ice cream maker and let it stir for 25 minutes .
storage
Watermelon sorbet can be stored in the freezer for over 6 months . To restore its creaminess, simply cut it into chunks and blend it with a mixer.
Riproduzione riservata © - WT