Watermelon sorbet with Thermomix: a super fresh summer dessert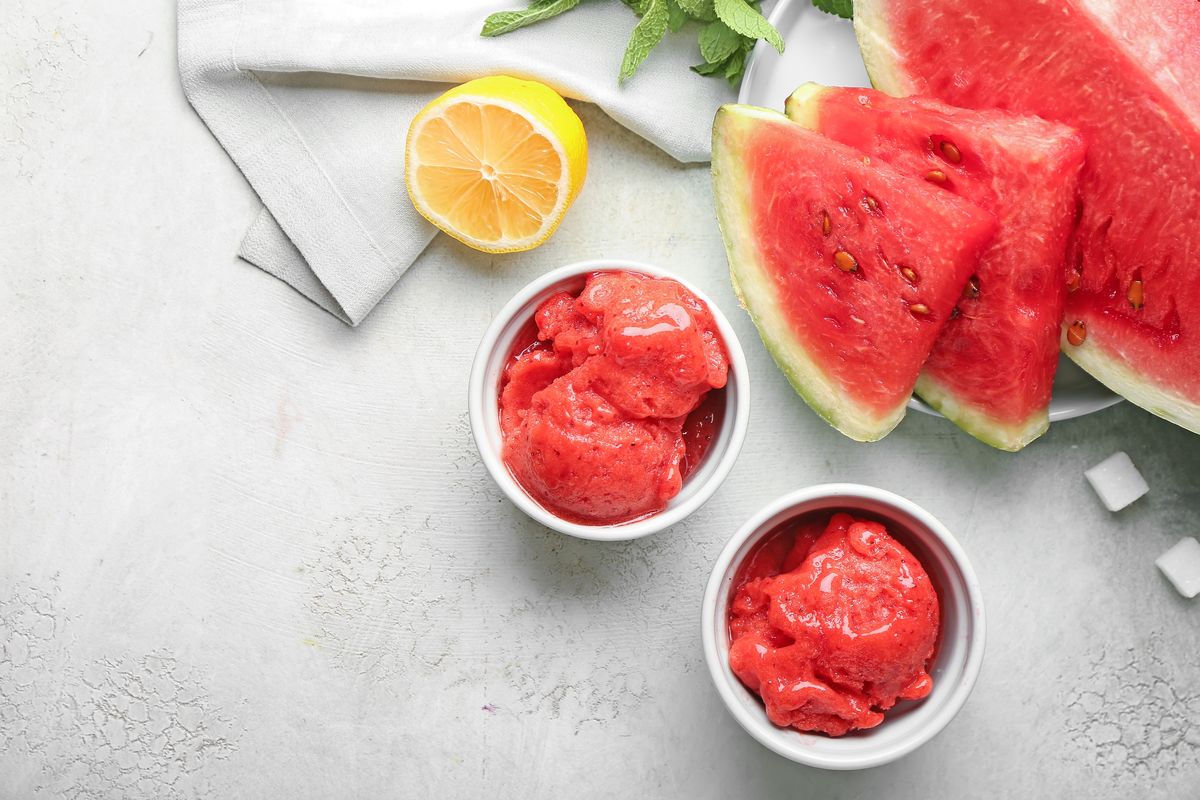 The recipe for watermelon sorbet with Thermomix is ​​an easy dessert that will keep you company throughout the summer. Here are the ingredients and all the steps of the preparation!
If you are looking for a fresh recipe that allows you to use watermelon in quantity , you certainly cannot miss the one to prepare a delicious watermelon sorbet with the Thermomix.
The sorbet is a fresh spoon dessert perfect to serve at the end of a meal and the watermelon one is a must of the summer season . Have you never tasted it? Here's how we prepare them, don't hesitate to give them a chance!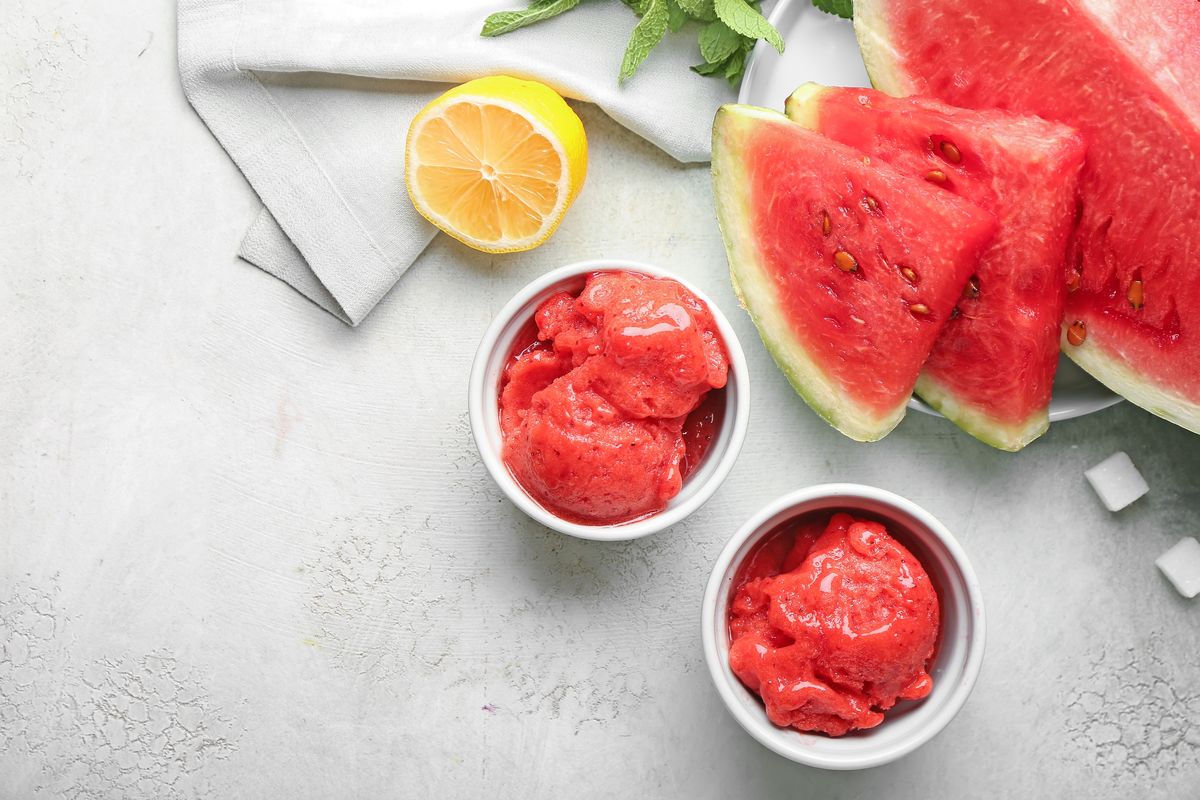 Preparation of the Thermomix watermelon sorbet
Take the watermelon, cut it in half then into wedges and start removing the peel and seeds. During this operation, be careful to also keep the watermelon juice which you will then use to enrich your sorbet.
Cut the watermelon pulp into small pieces, put it in the Thermomix jug , then squeeze the lemon juice, filter it and add it to the watermelon pulp. Blend everything for 20 seconds at speed 5 .
Transfer the pureed watermelon to a container and set aside . Clean the thermomix mug and pour in the sugar, water and watermelon juice. Operate for 2 minutes, speed 2 at 100 ° C to dissolve the sugar.
Let the resulting syrup cool then work the watermelon pulp and the syrup in the Thermomix at speed 3 for 20 seconds. Transfer the mixture thus obtained into the appropriate molds to make ice cubes and leave to rest in the refrigerator for about 12 hours.
After the resting time, before serving the sorbet, place all the frozen cubes in the jug and blend for 20 seconds at speed 7 . Lower the speed to 5 and repeat for another 20 seconds. Serve and enjoy immediately!
storage
The sorbet prepared in this way is delicious if served and tasted immediately after preparation. If you have plenty of watermelon, we advise you to prepare the watermelon mixture and prepare lots of cubes so that they are always ready to prepare the sorbet.
If you love watermelon in all its forms, we also recommend the recipe for watermelon caipiroska !
Riproduzione riservata © - WT