We prepare fennel with anchovies: a tasty and very tasty side dish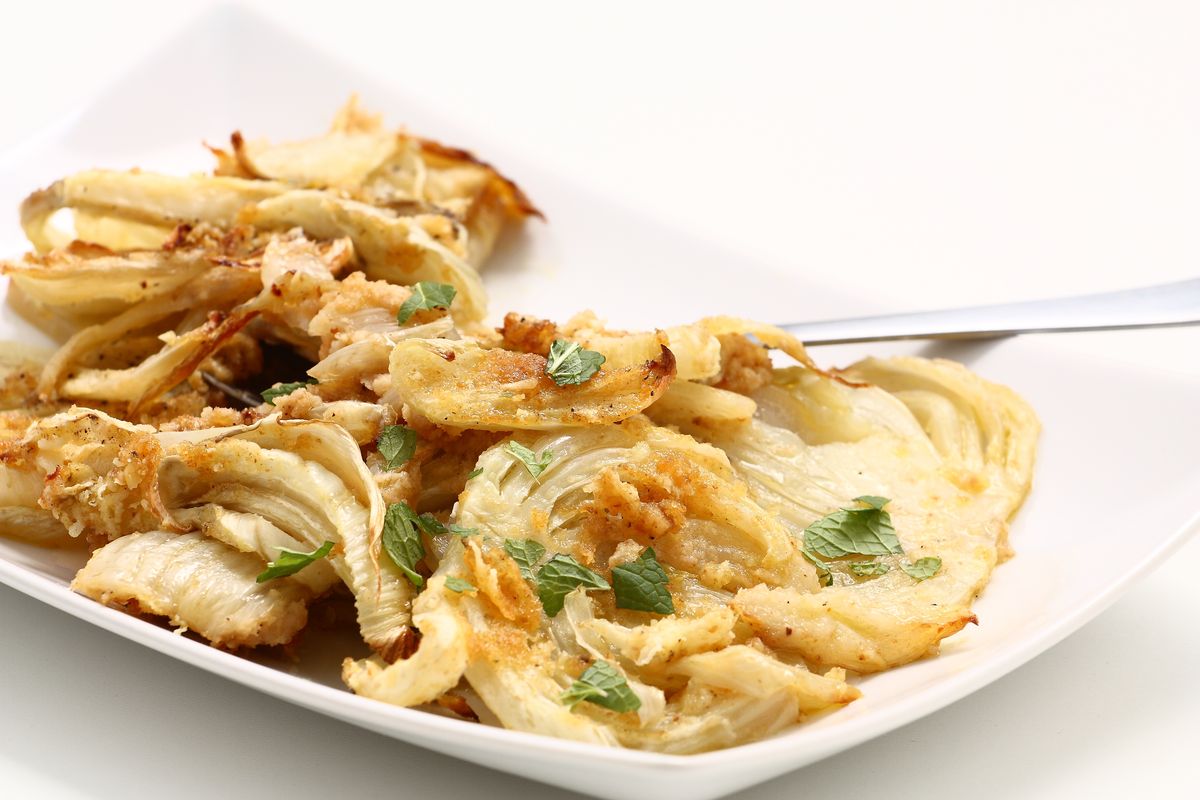 The recipe for fennel with anchovies is perfect for those looking for a fast and different side dish. Here are all its secrets!
Are you looking for an idea to cook fennel so as not to always serve them raw in pinzimonio or boiled? We are ready to bet that fennel with anchovies are just the thing for you and preparing them is really simple.
In this case you must first cook the fennel in a pan with the anchovies and then pass them in the oven with the breadcrumbs to obtain a light gratin . Easy right? Let's see the details of the preparation immediately!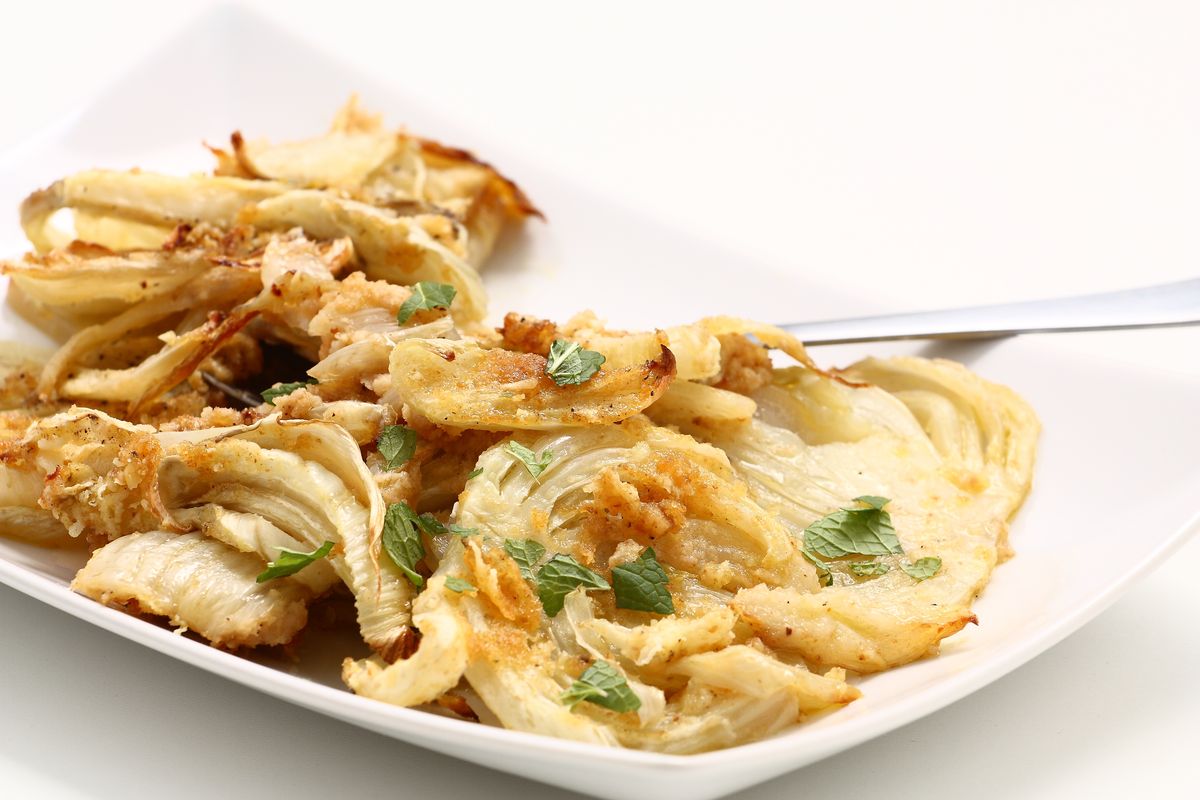 Preparation of fennel with anchovies
Take the fennel, remove the beard, the hardest external parts and cut them into slices that are not too thin. Rinse the fennel under cold water.
Take a pan, pour in a drizzle of oil and the garlic. Fry over a low flame, remove the garlic when it is golden brown and add the anchovies.
Stir until the anchovies are completely dissolved , then add the fennel, sprinkle with about 1/2 glass of water and close with the lid. Cook for 8-10 minutes and only at the end of cooking adjust the flavor with salt and pepper if necessary .
At this point, pour the fennel into a lightly greased baking dish, sprinkle with breadcrumbs, a few parsley leaves and place in a preheated oven at 200 ° C for 15 minutes .
Fennel with anchovies, capers and olives: a tasty variation!
If you love the sweet taste of fennel and the contrast with stronger and more savory flavors , this variant is definitely for you. To prepare this dish you need to slightly modify the ingredients:
4 fennel
1 clove of garlic
4 anchovy fillets in oil
1 tablespoon of desalted capers
2 tablespoons of pitted black olives
olive oil to taste
parsley to taste
Salt to taste
pepper as needed
After having cleaned, washed and cut the fennel as indicated in the previous procedure, brown the garlic in a pan with a drizzle of oil then remove it and add the anchovies.
Wait for the anchovies to flake a little at a time, then add the fennel, wet them with water , cover with the lid and cook for 8-10 minutes.
Halfway through cooking , add the capers and olives . After the last few minutes of cooking, pour all the ingredients into a baking dish, sprinkle with a little breadcrumbs, add a few parsley leaves and brown in the oven at 200 ° C for 15 minutes.
storage
The fennel prepared in this way can be stored in the refrigerator for 1-2 days after cooking. You can reheat everything in a pan or microwave before enjoying again.
How about trying the pan-fried fennel with pizzaiola ?
Riproduzione riservata © - WT