What good baked lasagna with pumpkin and sausage: here's how to prepare them!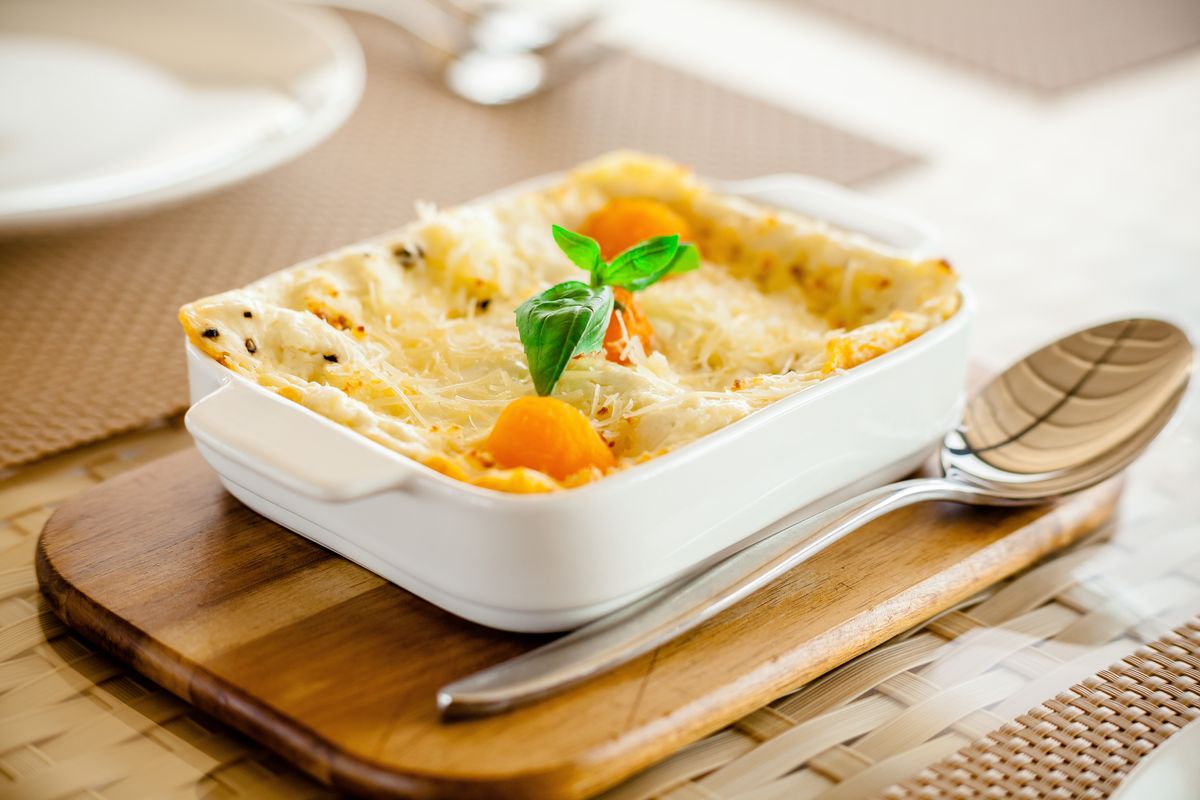 The pumpkin and sausage lasagna recipe is perfect for those who want to prepare a delicious and inviting first course. Good preparation!
Pumpkin and sausage lasagna is the ultimate autumn recipe. The combination of these two main ingredients of the dressing makes the dish delicate but tasty at the same time. The trick of this dish is all in cooking the pumpkin and the sausage together , in order to mix the flavors right away. Below we explain both the variant with béchamel and the one without, so you can choose the one that suits you best.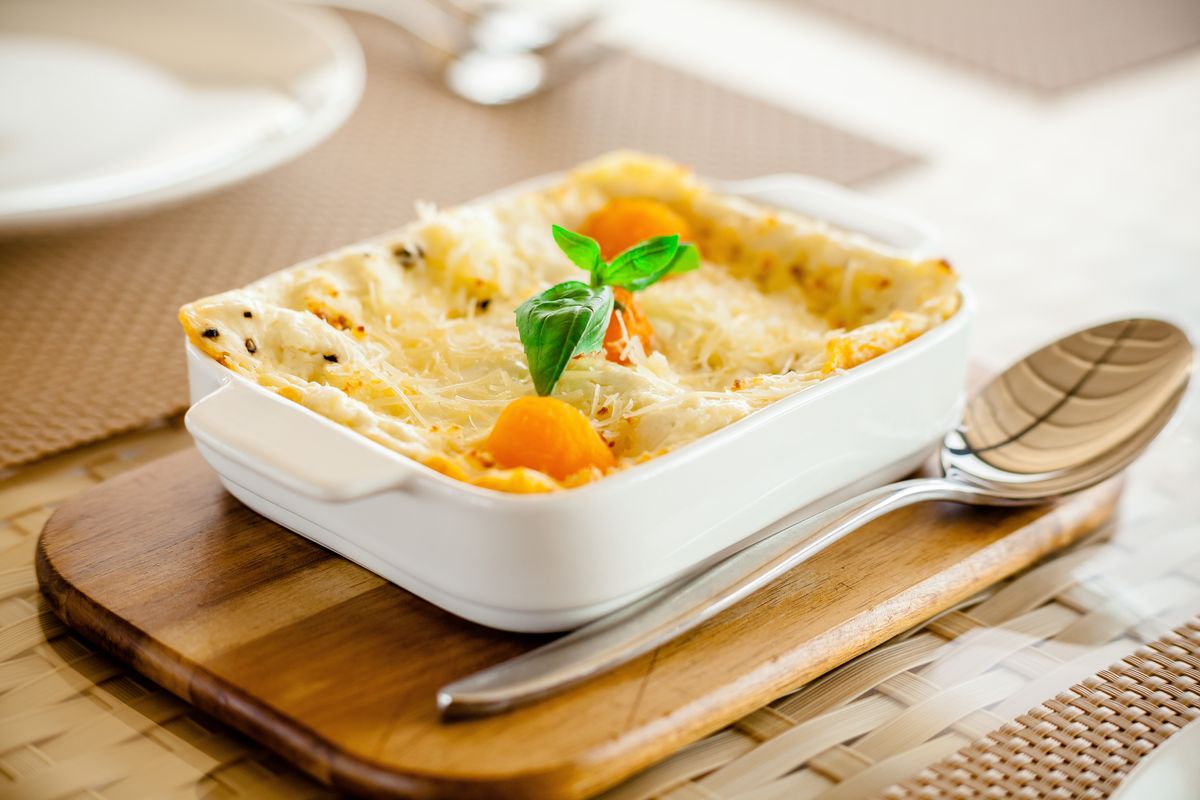 Preparation of pumpkin and sausage lasagna
To prepare the lasagna with bechamel take the pumpkin, remove the peel and seeds. Peel the onion and chop finely . Also chop the pumpkin as finely as possible, put a few tablespoons of oil in a pan, add the garlic and sauté for a few moments .
Add the chopped onion and pumpkin and simmer over low heat for about 10 minutes. After this time, add the sausage removed from the casing and crumbled.
Brown the sausage together with the pumpkin, blend with the white wine , let the liquid evaporate, then season with salt and pepper. At the end of cooking, turn off the heat and remove the garlic.
Switch to the preparation of the béchamel: melt the butter in a saucepan, add the flour all at once and mix with a whisk. Add the milk and cook over low heat , without ever stopping stirring, until the sauce thickens.
Season the bechamel with a pinch of salt and nutmeg.
At this point you are ready to assemble your lasagna. Grease the bottom of a baking dish with oil or butter.
Cover with a light layer of béchamel and form a layer with the lasagna. Layer the pumpkin and sausage dressing and sprinkle with Parmesan. Cover with the béchamel and make other layers until you finish the ingredients you have available.
Bake the lasagna in a preheated oven at 220 ° C for about 30 minutes . When cooked, remove from the oven and leave to rest at room temperature for a few minutes before serving.
Preparation of pumpkin and sausage lasagna without bechamel
If you prefer, you can prepare delicious lasagna without bechamel. In this case you can replace the béchamel with a soft cheese such as provola or scamorza. We recommend using 300 g of this type of cheese to be cut into slices and added to the lasagna in the various layers. For the rest you can follow the previous procedure.
storage
The lasagna prepared in this way can be stored in the refrigerator covered with cling film for 1-2 days . You can also freeze them after cooking so as to have them available for a few weeks.
Alternatively we suggest the Bolognese lasagna recipe.
Riproduzione riservata © - WT