A classic side dish: here is the recipe for fast and crunchy potatoes in a pan!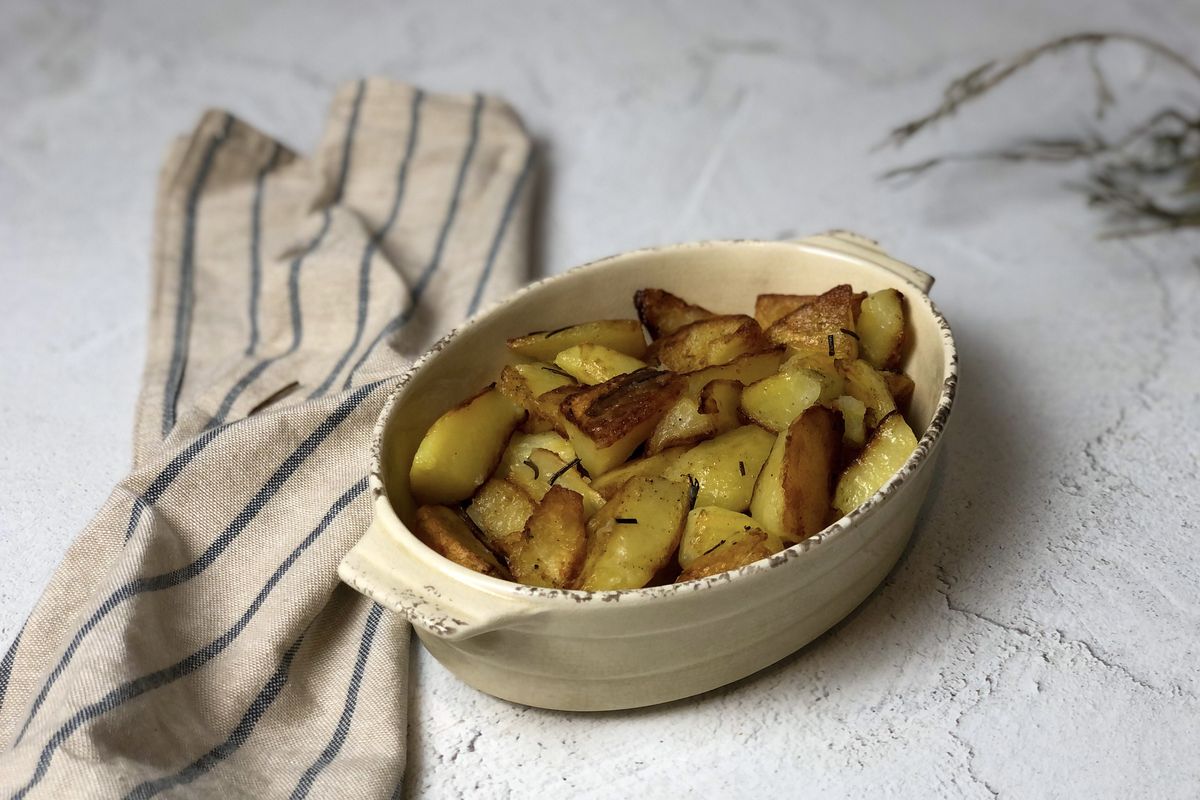 Potatoes are the side dish par excellence, the one loved by everyone. Try our recipe for crispy pan-fried potatoes.
True, they are usually baked in the oven for convenience : just put them in the oven and forget about them for 35/40 minutes. Today, however, we prepare potatoes in a pan, a tasty side dish that goes well with any meat or fish dish.
For this recipe we have chosen yellow-fleshed potatoes , excellent for all preparations. We will explain how to get crispy potatoes in a pan without the possibility of error. You will get a simple side dish, ideal to take out every time you have guests and serve the roast.
So, are you ready to join us in the kitchen? Here is the recipe for roasted potatoes in a pan!
A tip: you can also blanch the potatoes for 5 minutes in boiling water and then cook them, the preparation will be even faster!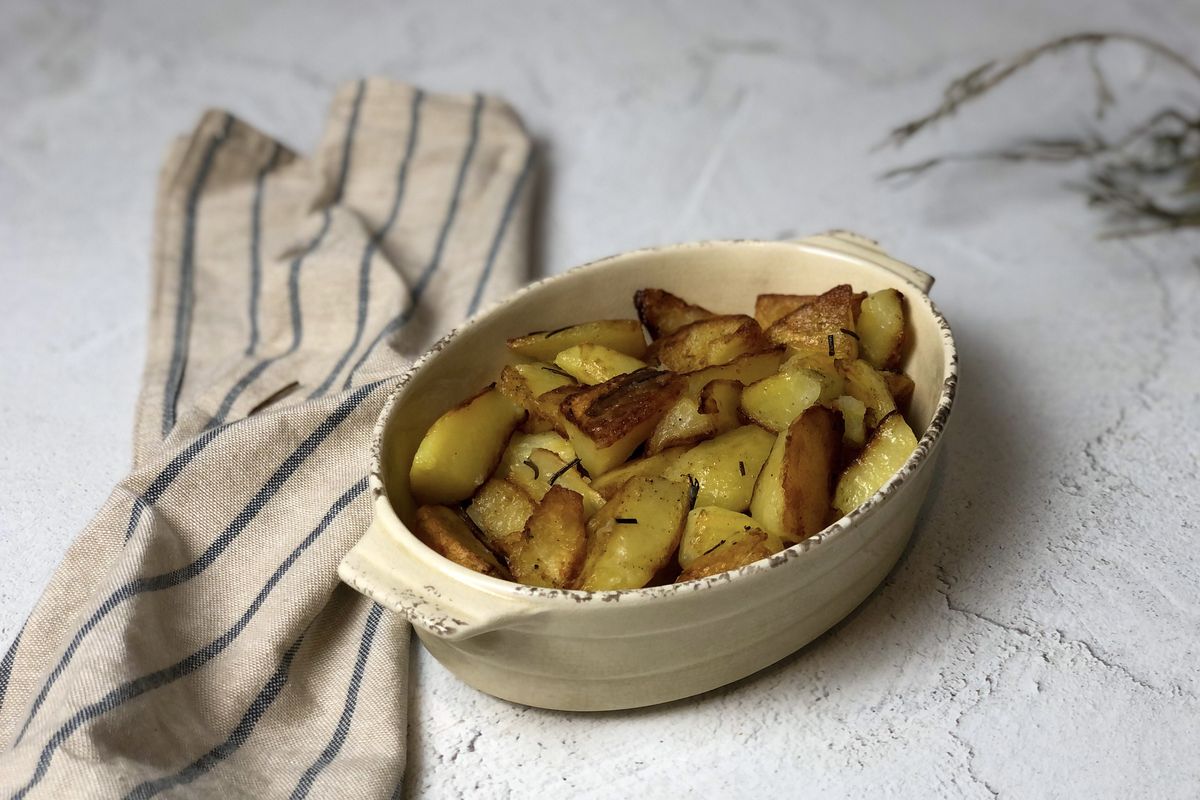 How to cook sautéed potatoes
First, wash the potatoes well under running water. If you use an organic product you can keep the peel, otherwise I recommend you remove it with a potato peeler.
Now divide your potatoes in half lengthwise, then into four and finally into wedges .
Now take a pan, pour in a drizzle of oil, the garlic removed from the shirt and the chopped aromatic herbs. Brown the garlic for a few minutes then toss the potatoes, salt and pepper and let them brown for a few minutes.
At this point, add 1 glass of water and close the pan with the lid. Cook over medium-low heat for about 15-20 minutes .
After this time, remove the lid and, if the potatoes are soft, raise the heat and toast the potatoes well for at least another 4-5 minutes. If, on the other hand, they are still hard, add a little water and close the lid again for a few minutes.
If you like, you can prepare a richer and tastier version simply by adding onion. To make this recipe a second dish, I recommend accompanying them with a simple fried egg or sausage.
Speaking of rich potatoes: don't miss the recipe for potatoes with bacon !
Pan-fried sandy potatoes
Potatoes with pan-fried breadcrumbs are very popular with everyone, because they give that extra something to the dish.
The preparation is very simple : boil the potatoes or cook them directly in the pan, and after they have made the crust, insert the breadcrumbs, which will stick to the surface creating a delicious crust. Be careful not to burn it, so check the times and level of the flame!
storage
We recommend keeping the crispy potatoes in a pan for a maximum of 2 days in the fridge , well covered with cling film.
READ ALSO: How to make mashed potatoes? Here's the foolproof (and lump-proof!) Recipe
Riproduzione riservata © - WT