A deliciously elegant dessert: panna cotta without cream!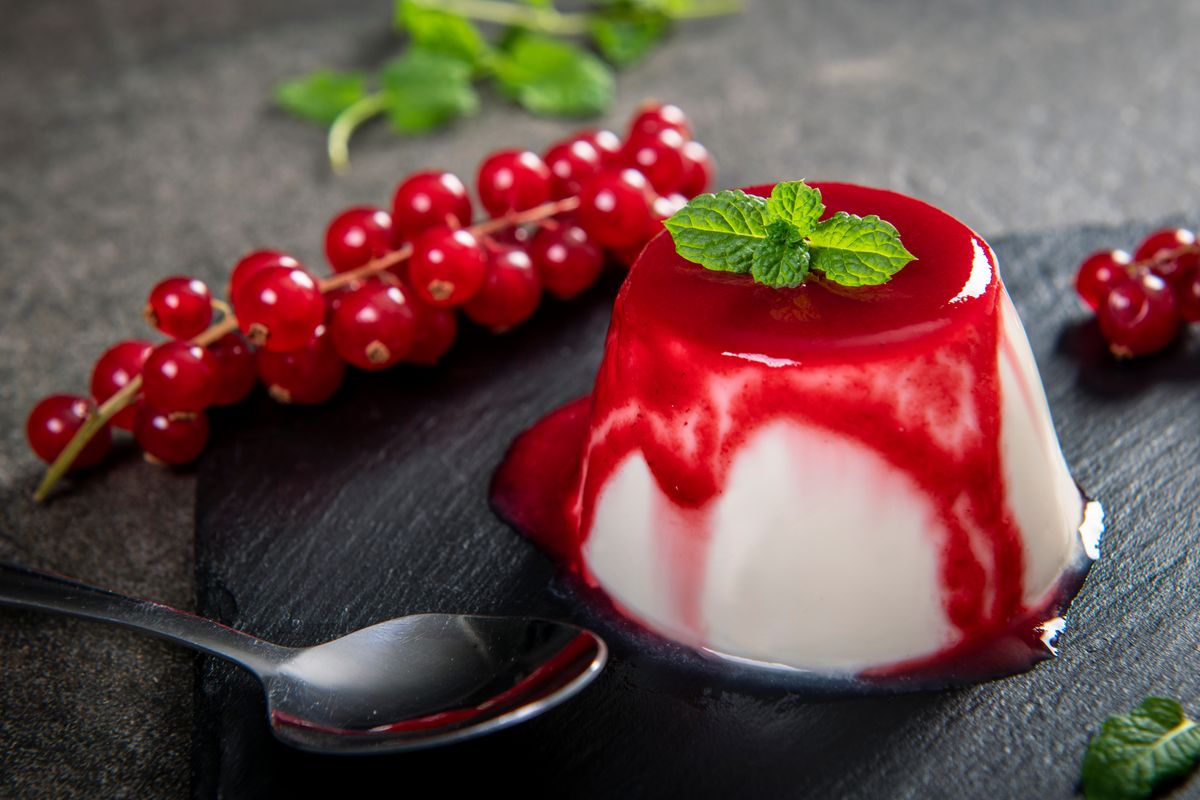 How to end a refined dinner with friends? With an excellent panna cotta without cream, so delicious and elegant in its simplicity!
Panna cotta without cream is a soft and fresh spoon dessert, very easy to make and also very economical given the use of few ingredients. The basic preparation of this recipe can be garnished with topping or various types of coulis, to be chosen according to the season and personal tastes.
In any case, you will be able to create a delicate dessert to serve to your guests to end a refined dinner. In all its simplicity, it can even become a delicious snack that both adults and children will love. Equip yourself with cake molds to get magnificent single-portion desserts!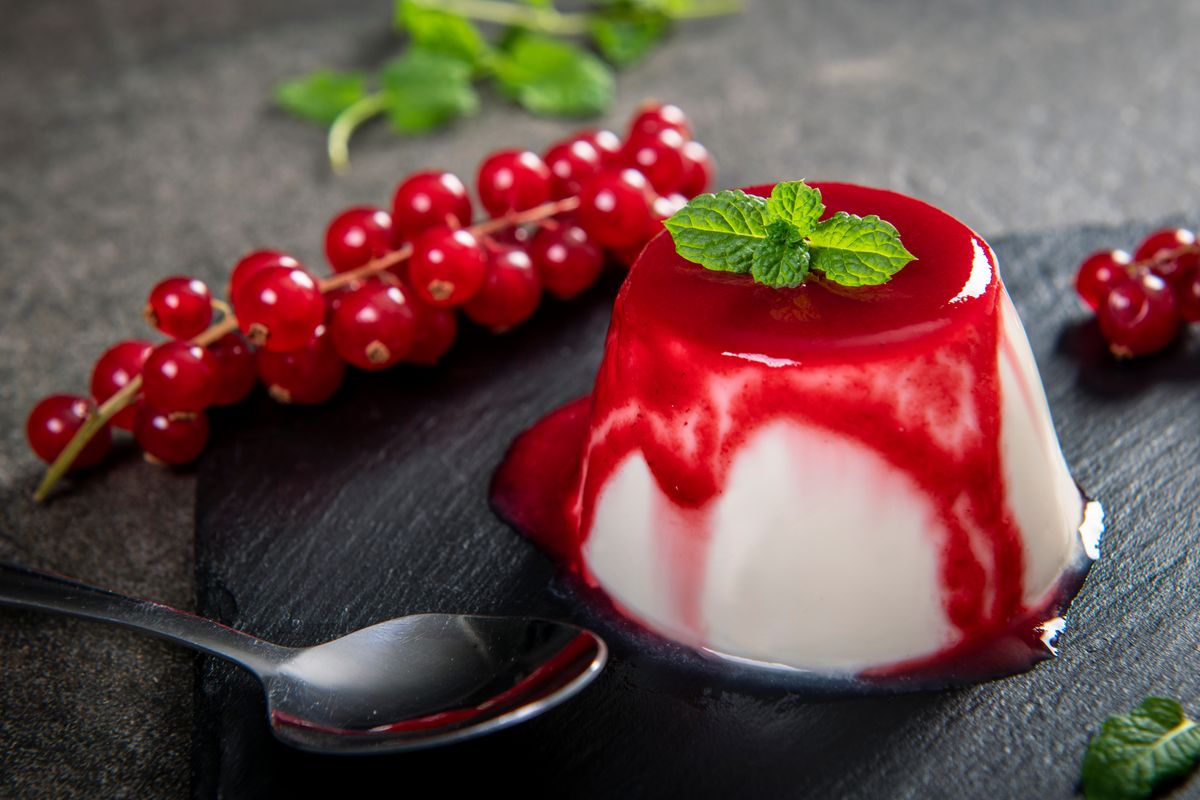 Preparation of the recipe for panna cotta without cream
In a saucepan, sift the cornstarch, add the sugar and a pinch of salt, and mix well .
Pour the milk slowly , stirring with a hand whisk .
Obtain the lemon zest without the white part which is more bitter.
Then add the lemon zest and vanilla extract in the saucepan.
Place on low heat and simmer for about 10 minutes , stirring with a ladle until the mixture has thickened.
Turn off the heat and let it cool , then remove the peels.
In a bowl with cold water, soak the gelatine leaves until they are softened.
At this point squeeze them well and add them to the milk mixture, stir to make them melt, then distribute everything in the molds.
Let it cool completely and place in the fridge for at least 4 hours .
After this time you can take the desserts out of the fridge, transfer them to a dessert plate and decorate them as you like!
Variants and ideas for panna cotta without cream
You can replace whole milk with almond, oat or rice milk .
You can garnish your fake panna cotta with a chocolate topping, caramel or delicious fruit sauces depending on the season. For example, to make a strawberry sauce, blend and strain 400 g of strawberries, then simmer them in a saucepan with 40 g of sugar for about 5 minutes over low heat and stirring. When the sauce is thick, let it cool and then transfer it to the fridge. Pour it on your dessert just before serving.
Garnish further with fresh fruit, chopped dried fruit or a mint leaf.
storage
You can keep the panna cotta in the refrigerator for up to 3 days .
You may also be interested in the recipe for yogurt mousse with black cherries !
Riproduzione riservata © - WT