A savory mix of flavors in the famous jambalaya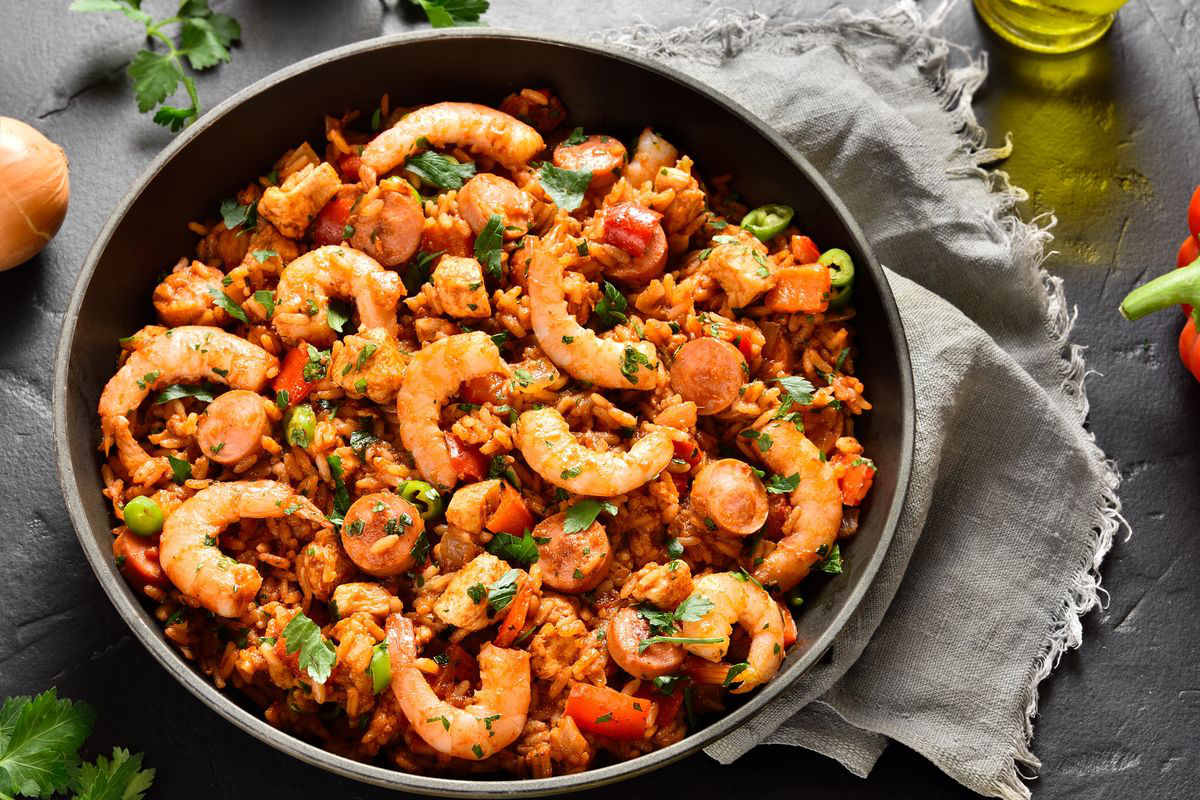 The term jambalaya indicates a famous Creole dish, typical of Louisiana, full of flavors, including rice, fish, meat and vegetables.
If you haven't tried jambalaya yet, you definitely need to. It is a tasty Creole main dish, typical of the city of New Orleans . Being a fairly dated recipe, several versions have followed one another over time, also because it is a versatile dish in which you can experiment with various mixes of flavours.
What you need to know is that it is a typical dish in which several cuisines meet, but there is – obviously – the presence of elements of European cuisine . In fact, it is a single rice-based dish, which is enriched with both fish and meat; the ingredients are cooked together in a single pan, and this in itself suggests the famous Spanish paella. In short, you have to taste it to be able to understand its true goodness!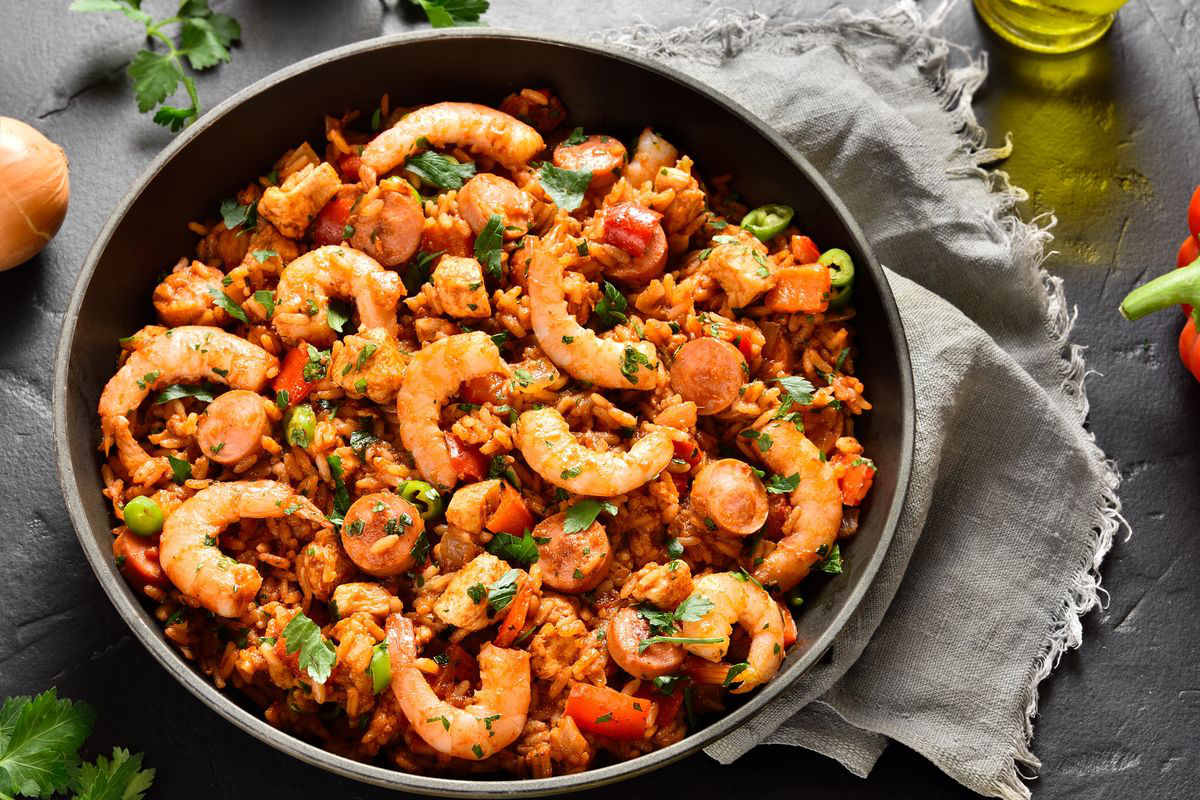 Preparing the recipe for jambalaya
Cut the sausage into slices .
Wash the pepper and celery and chop them coarsely ; peel the onion and garlic and chop these too.
Take the chicken breast, clean it and cut it into cubes . After placing it in a bowl, add the cajun and stir.
Take a non-stick pan and put the oil inside, to heat it on the fire.
At this point, put the chicken pieces to brown over medium heat . When cooked enough, add the slices of sausage and cook together for about 5 minutes.
Next, add all the previously chopped vegetables. Sauté for another 5 minutes, stirring occasionally.
When the meat and vegetables are well cooked, add the rice as well. Let it toast for a few minutes in the pan, then immediately add the broth.
Pour in the tomato sauce, Worcestershire sauce and mix. You can cover with the lid and cook for about 10-15 minutes (or for the time indicated on the rice package).
In the meantime, clean the prawns and add them halfway through cooking.
When the rice and other ingredients are fully cooked, you can switch off.
Season with pepper and chopped parsley and serve.
storage
Jambalaya is a typical dish of the United States, but also very close to European cuisine. Its mix of flavors is incredible and filling is easy. If left over, you can keep it in the fridge for 1 day , in an airtight container.
For a more European and alternative recipe you can always try paella .
Riproduzione riservata © - WT