A tasty and tasty dish: here's how to make tuna meatballs!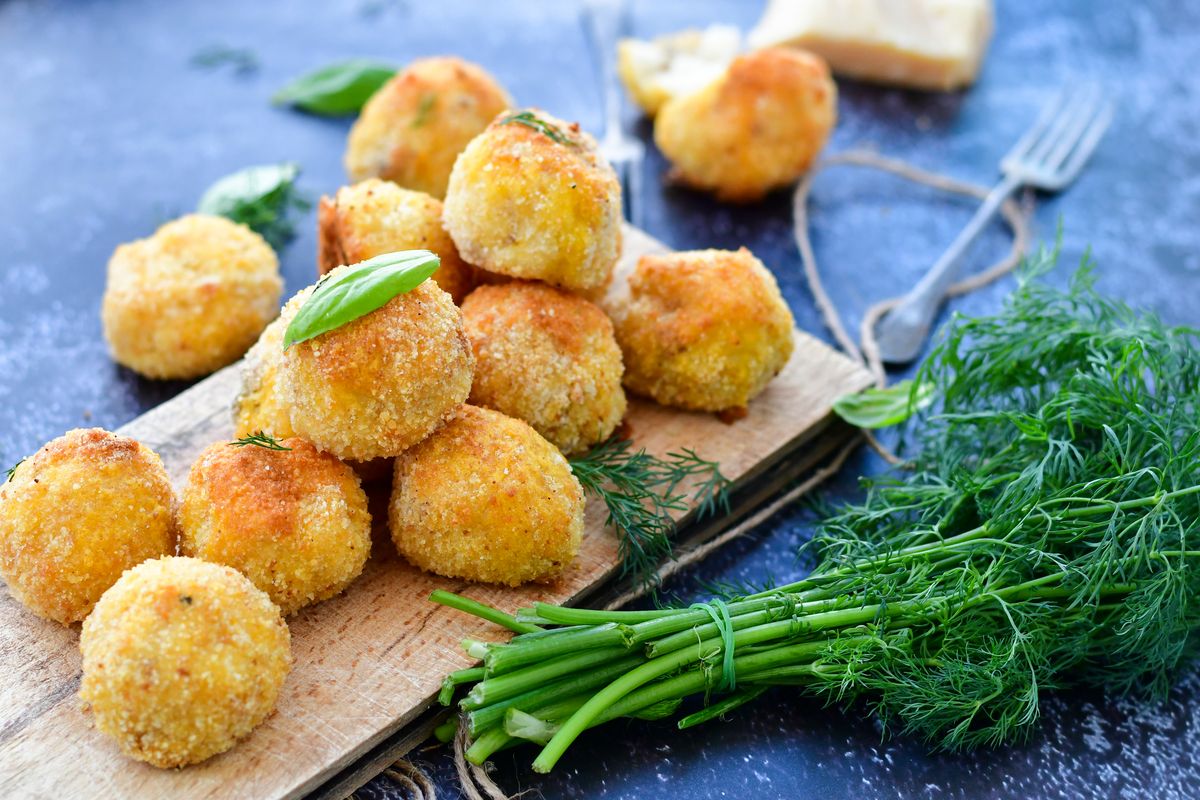 Tuna meatballs: a quick and easy recipe for those who want to prepare a tasty and delicious second course. Excellent to accompany vegetable salads. Let's see all the variations!
Tuna meatballs are very simple to prepare and can be served as a second course or a tasty appetizer. The ingredients are few: tuna is usually combined with potatoes, which with their sweetness make these small meatballs delicate and tasty , and which with their softness help them take on consistency . Or they can be prepared with ricotta cheese or bread.
You can then choose to cook them in the oven, which makes these meatballs rather light , but alternatively you can also cook them in a pan with a drizzle of oil. So, are you ready to get started ? So here's the recipe for tuna meatballs and all the variations of this preparation!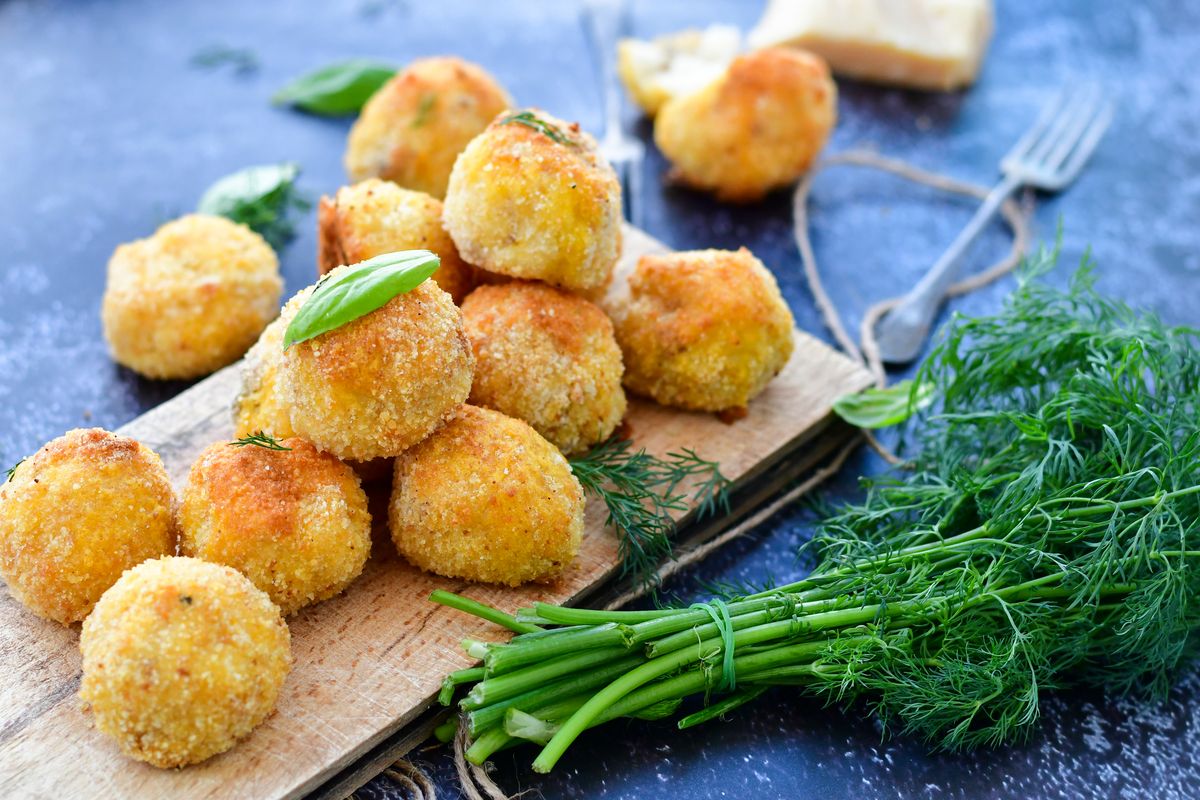 Preparation of canned tuna balls
To prepare these easy meatballs, start by washing the potatoes well then, without peeling them, boil them in plenty of water.
When the potatoes are now nice and soft, drain them, peel them and mash them with a potato masher directly into a bowl.
Add the tuna, drained from the conservation oil and shelled .
Then add the chopped parsley, salt, pepper, beaten eggs and as much breadcrumbs as needed to make the mixture workable with your hands.
Form the meatballs and pass them in the breadcrumbs.
Here is the video of the tuna and potato meatballs :
Tuna and ricotta meatballs: the quick recipe
A delicate and quick variant is that of meatballs with tuna and ricotta, a cheese that is substituted for potatoes in the preparation. The result is a very delicate flavor that is also perfect for those who love cheese. Also, this way, you won't have to wait for the potatoes to cook. Instead of potatoes, you will need 200 g of ricotta. The other ingredients remain unchanged: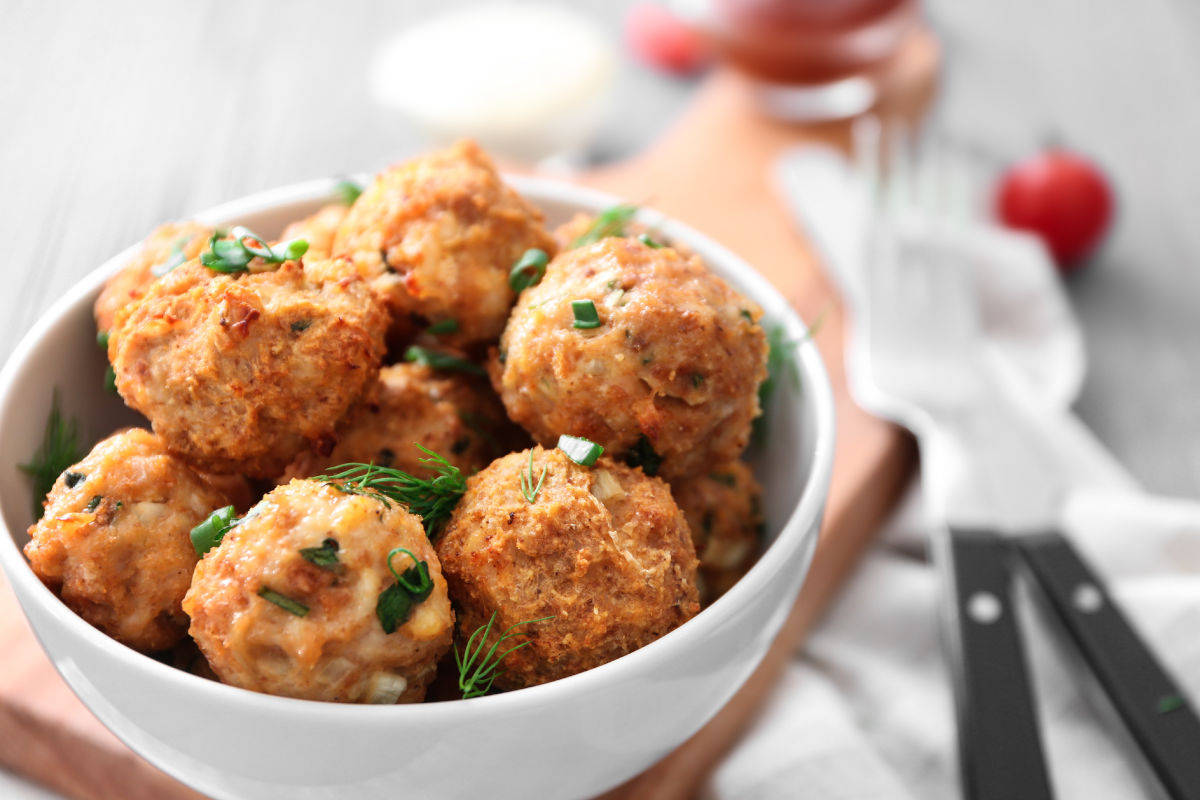 320 g of tuna in oil
200 g of cottage cheese
2 eggs
fresh parsley to taste
grated bread to taste
extra virgin olive oil to taste
Salt and Pepper To Taste
Preparation
To make these quick meatballs, mix the ricotta with the tuna and the other ingredients.
Give them the classic round shape with your hands and roll them in the breadcrumbs.
We advise you to fry them in boiling oil for a couple of minutes and to dry them well before consuming them. If you prefer cooking in the oven, 15/20 minutes at 180°C should be enough: keep an eye on them and when they're golden brown, take them out.
How to make tuna meatballs and bread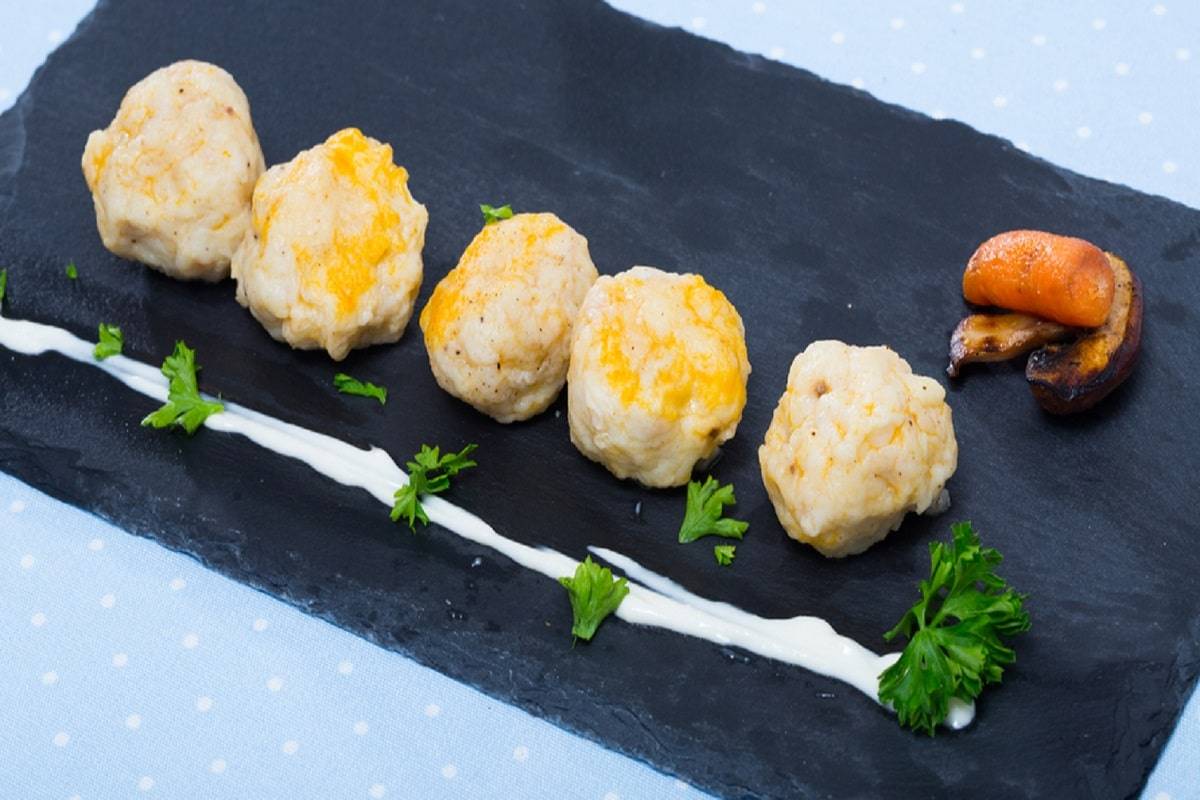 There is another variant, tuna and bread balls: an excellent finger food for a standing dinner. They are prepared with béchamel , which softens and sweetens, but it needs to be slightly creamy to prevent the balls from being too soft. The ingredients are:
250 g of breadcrumbs
150 g of tuna in oil
2 eggs
250ml of milk
120 g of béchamel
2 tablespoons of Parmesan
100 g of flour
1 sprig of parsley
1 liter of seed oil for frying
Salt to taste
Pepper as needed
Preparation
Drain the tuna from its preservation oil and place it in a bowl covered with the milk. Put it in the refrigerator covered and let it marinate for a couple of hours. After the time has elapsed, drain it, squeeze it and mash it with a fork or spoon until it is almost transformed into a cream.
Add the béchamel and mix well. Add two tablespoons of breadcrumbs, and the Parmesan. Mix again.
Wash the parsley leaves and dry them well. Finely chop them and add them to the tuna.
Separate the yolk from the egg white from one of the two eggs. Set aside the white, add the yolk to the tuna and mix well until you have a smooth mixture. It's time to adjust the salt and pepper, be careful with the salt because tuna and parmesan are two ingredients that are already very tasty .
Open the other egg and add it to the egg white set aside. Beat lightly to obtain a frothy and well-mixed mixture. Lightly salted.
Wet your hands with water , then form small balls with the tuna mixture. Dip each meatball first in the flour, then in the egg, and finally in the remaining breadcrumbs.
Pour the oil into a saucepan and bring it to frying temperature. Fry the meatballs several times, turning them gently from time to time. They are ready when they have a nice golden colour. Let dry on absorbent paper . Those who prefer cooking in the oven can adjust to 20/25 minutes at 180°C .
Tips on cooking tuna meatballs
For light cooking, place in a preheated oven at 200°C and cook for 30 minutes , being careful to turn the meatballs halfway through cooking so as to obtain a uniform browning. Once cooked, serve the tuna balls in the oven piping hot . Enjoy your meal!
If, on the other hand, you want more flavor, we suggest you make your own fried tuna balls: dip them for about 3 minutes (or until golden brown) in very hot oil (about 170°C). Lift them with a slotted spoon and pass them on a sheet of absorbent paper before serving.
Also try all our meatball recipes : they are delicious!
storage
We advise you to keep the tuna meatballs for 2/3 days in the fridge in a tightly closed container. You can also freeze them by interrupting cooking halfway through.
READ ALSO: Fish appetizers: 15 quick and mouth-watering recipes
Riproduzione riservata © - WT