Accordion eggplants in an air fryer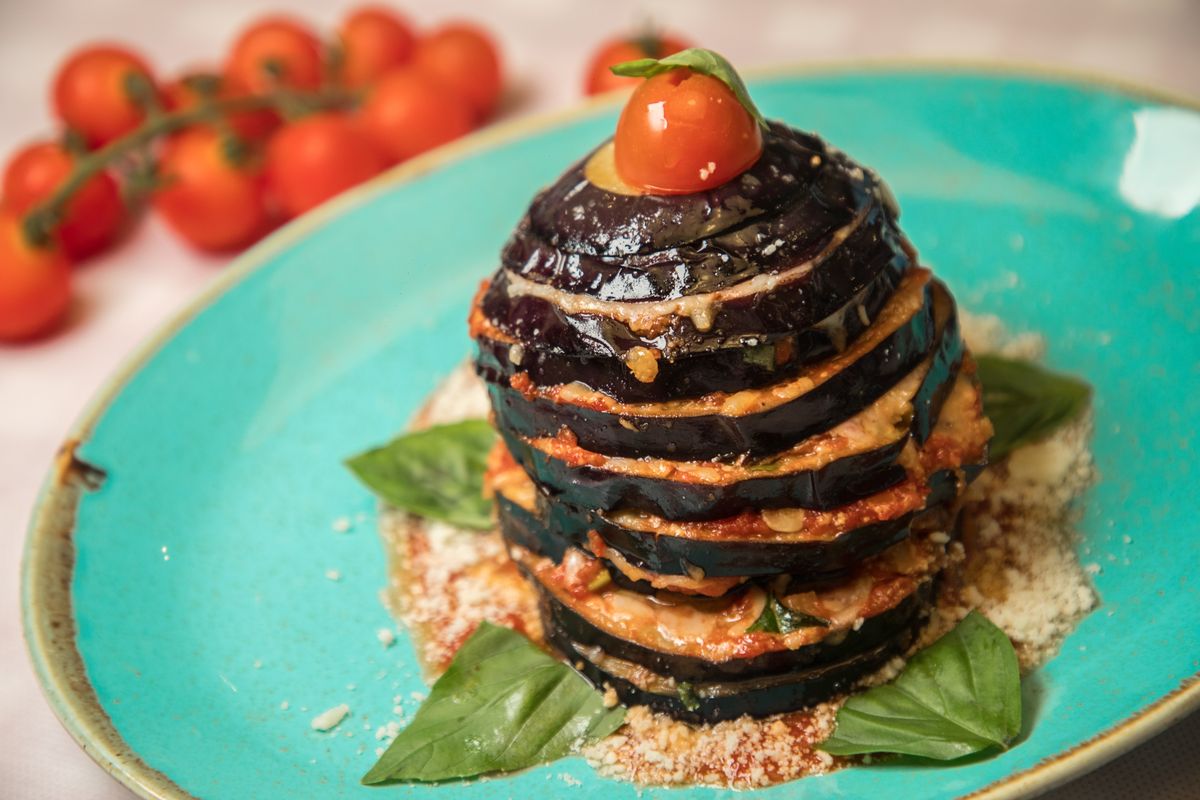 Here's how to make the delicious accordion aubergines in an air fryer, stuffed with mozzarella, ham and tomato.
If you're running out of ideas for a lunch or dinner with friends, here's a very tasty idea. We present the recipe for accordion aubergines in an air fryer, a dish that is beautiful to look at and good to taste. The secret is to cut the aubergine giving it the appearance of a sort of accordion . The pulp of this vegetable must be interspersed with a tasty and stringy filling . Use mozzarella, tomato and ham to make this typical product really tasty.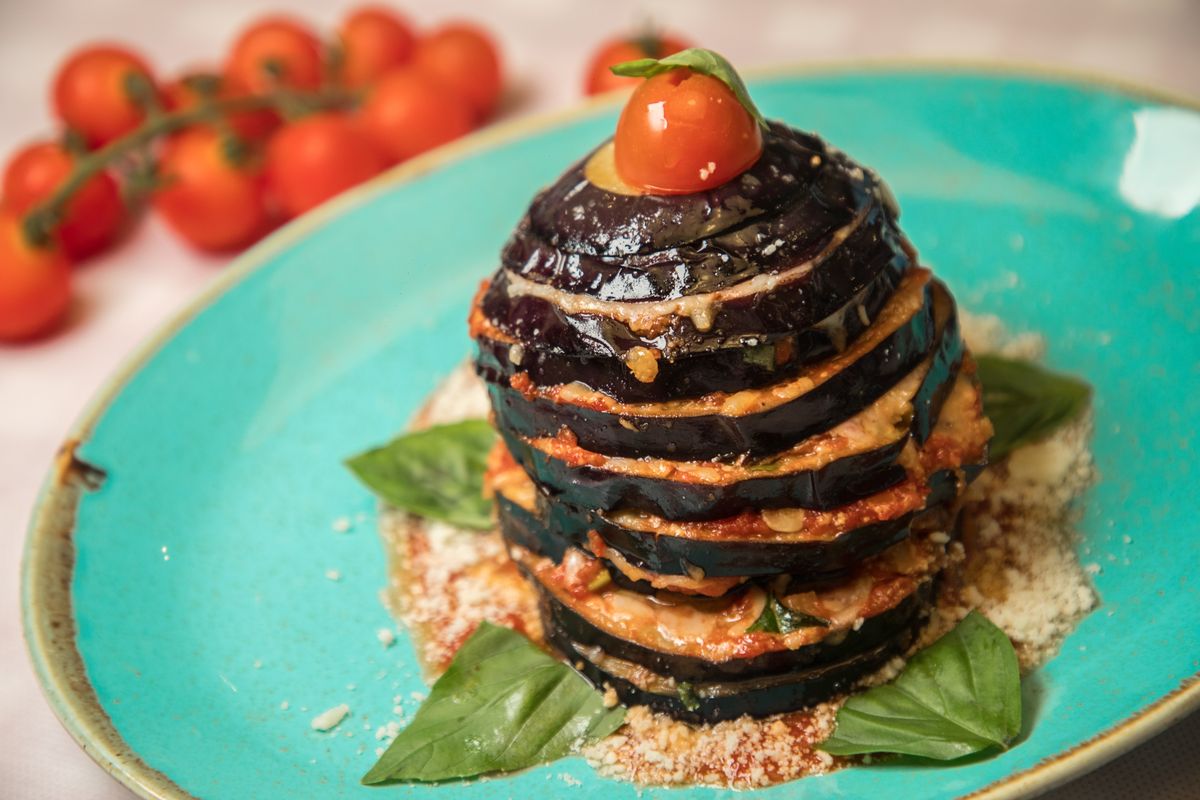 Preparing the recipe for accordion eggplant in the air fryer
To begin, wash and dry the eggplant with paper towels.
Place it horizontally on a cutting board and stick it with a long stick at the bottom.
Take a knife and cut it into slices, vertically, until you stop when the blade meets the stick.
After cutting the pulp into slices (which remain together), salt each one.
Prepare the filling, starting by cutting the scamorza into slices or mozzarella. You need as many as there are spaces to fill.
Wash and dry the tomatoes and cut them into slices too.
Start stuffing the eggplant, placing a slice of mozzarella, one of ham, a piece of basil and one of tomato in each space.
Drizzle a little oil around the edges of the fryer basket, then place the stuffed aubergine inside.
Bake at 180°C for 25 minutes ; then switch to 200°C and cook for another 5 minutes .
Once done, it's ready to be served.
storage
The accordion aubergines in the air fryer are such a substantial dish that they can also be presented as a single dish. You can keep them in the fridge for 2 days , closed in a container.
Also try the air fryer mushroom eggplant .
Riproduzione riservata © - WT