Air fryer rice balls: this is how we make them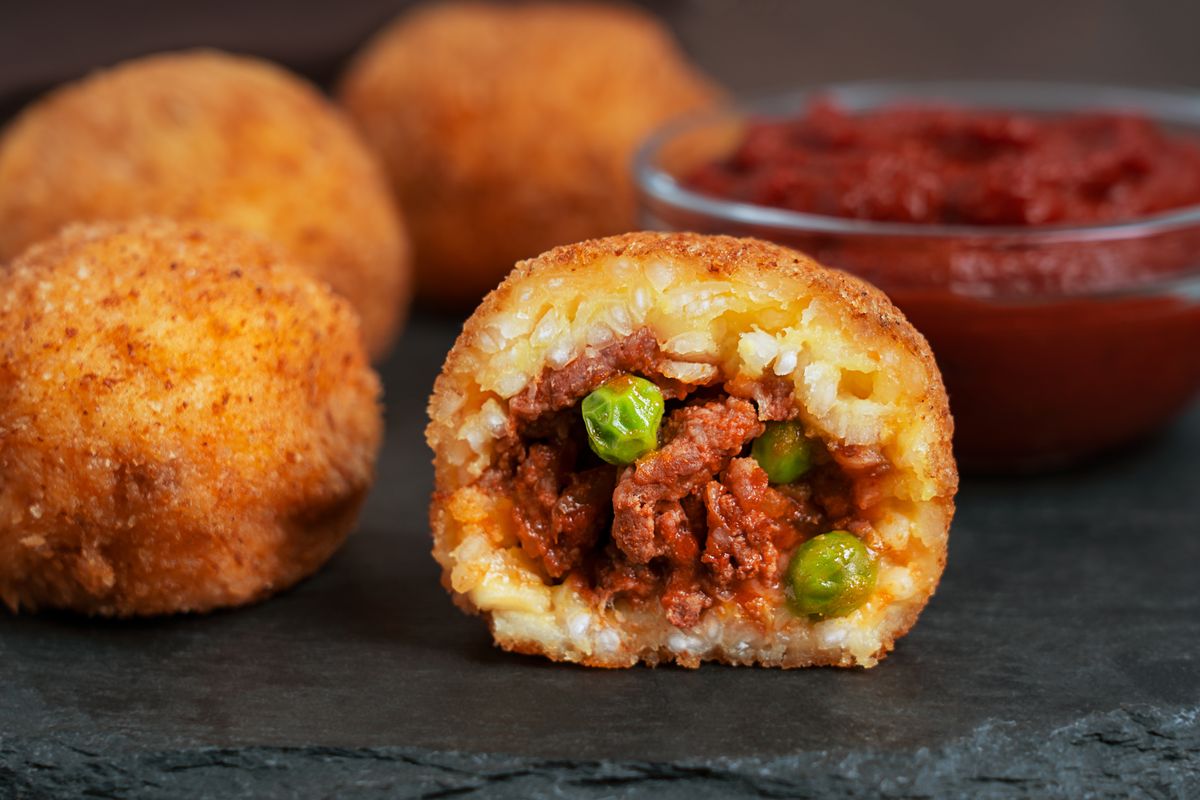 Let's find out how to prepare non-fried arancini using the air fryer. A little oil for an extremely tasty dish.
Transforming a classic Sicilian recipe into a non-fried variant is a stroke of genius. Sicilian friends, however, don't worry if we have cooked the arancini in an air fryer: we know that tradition states differently, but by now you know it: we like to experiment . If the result is also satisfying then why not give the dish a new interpretation?
To prepare the Sicilian arancini in an air fryer, however, we started from the classic recipe , only varying the cooking method. We thus obtained arancini fried in an air fryer that are much lighter than the traditional ones and above all without having odors in the kitchen. Curious to find out how they are made?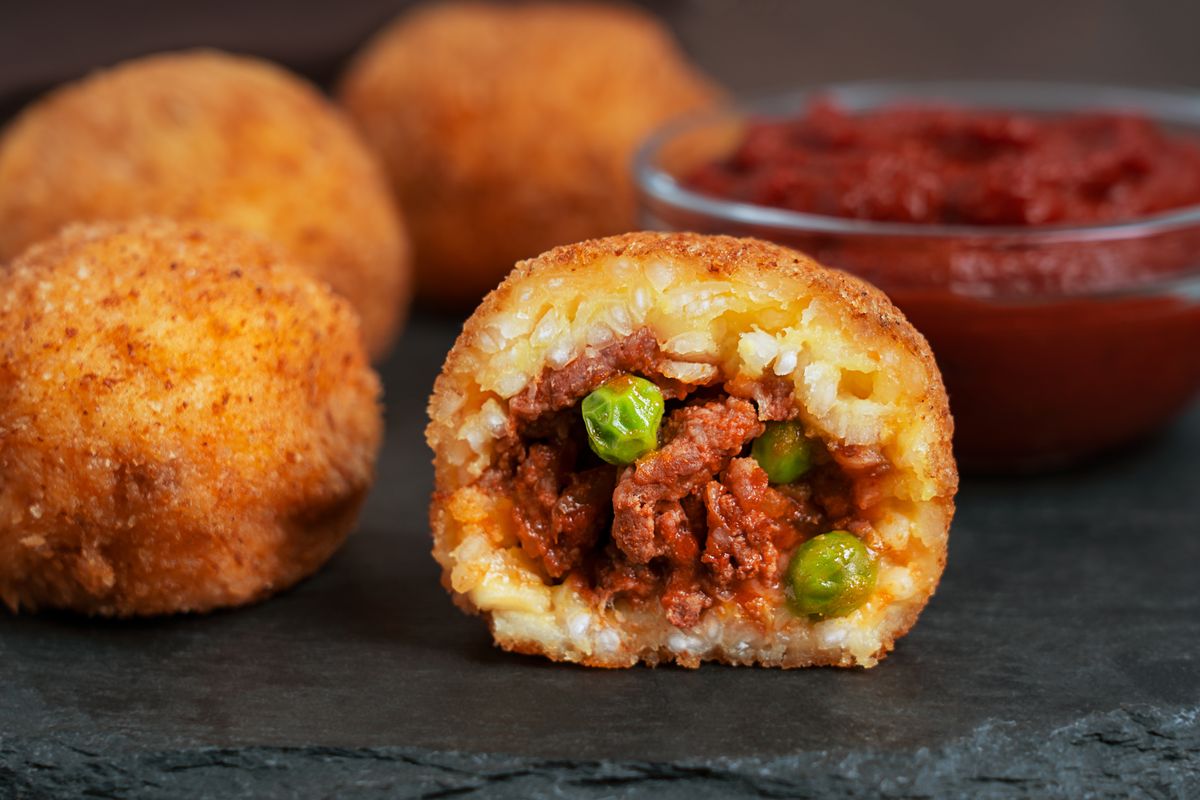 How to prepare the arancini recipe in the air fryer
The night before , so that it is very cold, prepare both the saffron rice and the ragù . Cook the rice in plenty of salted water for the time indicated on the package, then drain it and put it back in the pot where you are going to stir it in with the butter and saffron.
Also prepare the ragù by choosing the recipe you prefer, the important thing is that it is rather dry. We prepare a chopped celery, carrot and onion and after having browned it in extra virgin olive oil, add the meat. Let it brown for a few minutes before blending with the white wine. Season with salt, add the tomato pulp and continue cooking for an hour and a half . About 15 minutes before the end, add the peas.
Once cold, add the grated caciocavallo.
When all the components of the arancini are ready and very cold, proceed with the preparation: oil a hand and spread a layer of rice. Place a spoonful of ragù in the center and close, sealing well.
Once all the arancini are formed , beat the eggs in a dish with a pinch of salt and dip them, first in the egg and then in the breadcrumbs.
As they are ready, place them in the basket of the air fryer. Drizzle them with a couple of flits of oil and cook them at 200°C for 10 minutes , turning them halfway through cooking. Serve them hot.
storage
The arancini can be kept in the refrigerator for a couple of days . You can consume them either at room temperature or after heating them in an air fryer for a couple of minutes.
Riproduzione riservata © - WT