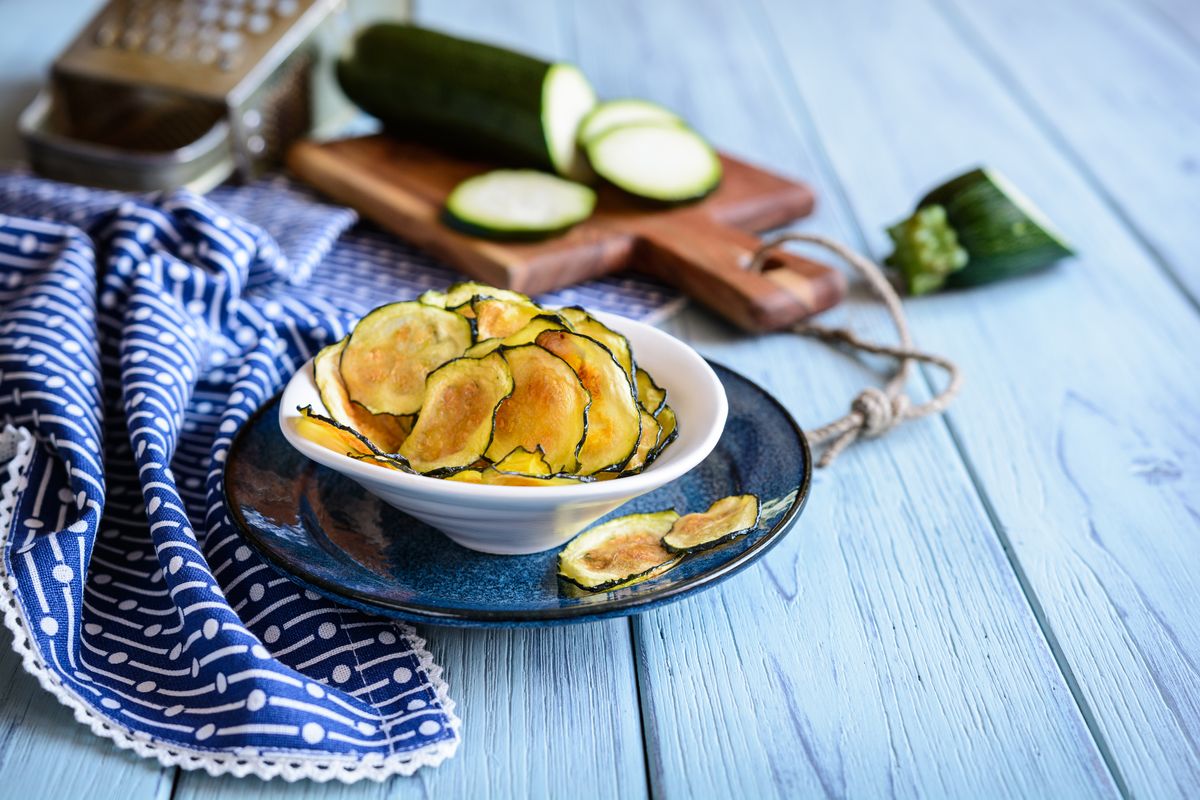 If you are looking for quick and easy recipes to serve as an appetizer, try the crunchy zucchini in the air fryer.
The air fryer zucchini recipe is perfect if you are looking for delicious finger food to serve as an appetizer to your guests. The beauty of this preparation is that you can obtain an incredible degree of crunchiness using only the little oil required by the air fryer , an appliance that has recently conquered the palate of more and more people.
To obtain crispy courgettes with an air fryer, simply cut them into rather thin slices , put them in the basket and add the oil according to the instructions. Once the program has started, it will take 15-20 minutes to obtain perfect cooking. But let's see all the steps in detail.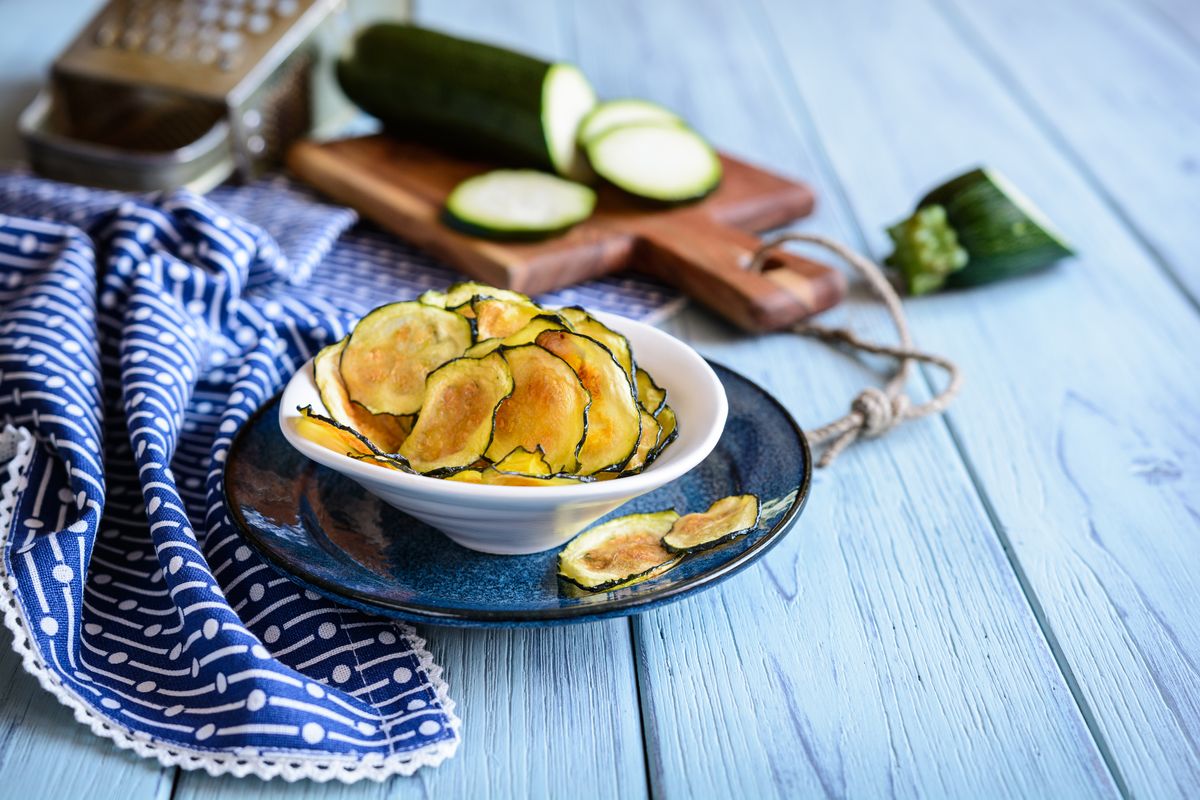 How to prepare zucchini recipe in air fryer
First wash the zucchini and remove the ends.
With the help of a mandolin or a sharp knife, cut 2-3 mm thick slices and place them in the basket.
Drizzle them with the oil, mixing well with your hands to distribute it and start the machine by setting 180°C for 12-15 minutes . About halfway through cooking, give it a stir to make sure you get a uniform crunchiness.
Serve hot or cold, seasoning with a pinch of salt.
It is not possible to prepare zucchini in an air fryer without oil however you can reduce the quantity of the latter to a tablespoon. If you don't have this appliance, you can also prepare baked zucchini chips , perfect for serving with other delicious appetizers.
storage
In order not to lose their crunchiness, we advise you not to keep the zucchini chips and to consume them as soon as they are made .
Riproduzione riservata © - WT